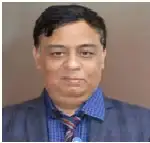 Director Delhi Institute For Administrative Services (DIAS)
---
Safely OPT For Science Optionals: They Are Evergreen
---
Civil Services has been a popular career choice of youth due to their exalted role in society, assured career progression, versatility and challenging responsibilities .Every year some six lakhs candidates compete for 800 to 1200 seats . Therefore competition is intense (1 seat against 500 aspirants) and only the best can survive. Looking at the level of competition involved in this exam, one can sail through this 'hurdle race' with flying colours only by proper planning, sustained hard-work over a long period, perseverance and patience. Proper planning is must for getting good rank in this exam. And the first step in proper planning is the right selection of optional subjects.
HOW TO CHOOSE ARIGHT OPTIONAL?

In my opinion, optional subject should be chosen on the basis of following five point criteria :
Interest in that subject,
Scoring pattern of the subject in the last two –three years,
Less prone to likes and dislikes of examiner /objectivity,
Availability of study material and
Expert guidance.
First advice to choose optional is that one must have keen interest/strong liking for the subject. It generates a level of confidence in one's abilities and it helps displace more than 80 percent of peers. Remember any competition is survival of the fittest. It is an elimination of eighty percent of peers. Therefore, it should preferably be the subject studied during graduation/post graduation. There is no hard and fast rule in this regard, but my advice to aspirants in the last twenty years has been that choosing "parent subject" as their optional proves beneficial until and unless there are some very genuine points against that subject. For M.Sc background candidates irrespective of their success in this exam, it is the best subject and must be opted. Otherwise they are at loss. BSc background candidates, depending on their continued interest may or may not opt, but MSc candidates do not have much choice because: Firstly, they are most prepared in the subject and secondly, this is the subject of their first love and they will be at a great loss if they do not opt for it as it will be their alternate and glowing career choice. On the basis of interest, it has been the first preference of many bright engineering graduates and every year in my classes, I have more than 70 percent candidates coming from various engineering disciplines(more than half of them are IIT grads). A large number of engineering graduates appear with Physics,Chemistry and Mathematics as their optional, therefore large numbers are selected and thus creating a wrong perception of the subject being taken only by IITians/Engineers. These optional subjectsare most suited to M.Sc/B.Sc background candidates followed by engineering graduates .
Second criteria is the Scoring pattern of the subject (Although I consider every optional is equally scoring,then what do I mean by this statement? This means every subject in CSE is not evergreen, UPSC follows some pattern .Some subjects are on an upward trajectory for some period . This pattern is followed in case of popular subjects,which almost all are humanities subjects. But here Science optionals Physics/ Mathematics/Chemistry /Life Sciences/ Enggoptional etc stand tall and have advantage , as they are not very common optionals , only a handful opt for them . Therefore all science optional are evergreen subjects .Every year some 15 to 20 percent of candidates qualify for personality test with any Science optional and thus Physics/Mathematics or Chemistry for that matter is as good an optional as anything else .
Next criteria are availability of study material and expert guidance.
Syllabi of Science optionals are static in nature i.e. syllabus is fixed and plenty of books are available. List of books are well known and can be easily ascertained by google search.
One more advantage of science optional is their objective orientation. That is to say evaluation is independent of frame of reference.Whether paper is evaluated by a X examiner or Y examiner , if the answer is correct , marks are to be awarded.
IS COACHING ESSENTIAL?

It can be very well prepared by self-study.
Competitions are passed by an intrinsic level of candidates. Neither books nor teachers can create a topper. If one possesses those innate skills/traits a good guide or coach can hone them up. A good teacher can make your path less hurdle some, but cannot provide the drive. If one has a passion, energy and drive to succeed, then only one can succeed. Infact, in every successive batch, I have been repeating that competitions are always cleared by students ' own abilities. I only get credit for their success because I am still able to attract the best students of the country. Not everyone clears from my classes too. Out of a batch of 50 students, only 20 percent will pass, that I know from day one. Then why do people think coaching is essential? Answer is in between. For example, I have been teaching over a long period and have evaluated answer sheets of more than 5000 excellent candidates, so by my sheer experience I know what UPSC desires in a candidate.What kind of answer is expected?So, if someone joins or interacts with a person like me, a lot of time and energy can be saved. Syllabus of any optional is equivalent to a four-year degree course, which in our case turns out to be higher than that of an honors level and little less than that of Masters level. Only an experienced hand can do justice to such a vast syllabus in a short duration of 4 to 5 months.Good Coaching just provides a direction. It tells more of what not to be studied than what to study. If one is ready to work hard and practice, everything can be surmounted. More harm can be done by choosing a wrong coach. I consider self study to be a better option than going to many businessmen masquerading as coaches.
HOW TO SELECT GOOD COACH / COACHING?

These days there is a plethora of coaches offering all kinds of guidance with big promotions and fake results in the media. First of all, I consider, coaching is not essential at all.But if one wants to go for a coaching institute to save time and energy , institute or coach should be selected very carefully by talking to a cross section of selected candidates or from the feedback of known people , instead of blindly aping others and going by advertisements .
RELATIVE PERFORMANCE OF SCIENCE OPTIONALS IN CSE in LAST THREE YEARS

The relative performance of different Science optionals in the last three Civil Services Examinations as per latest 69th Annual UPSC Report is given below to help you decide about the optionals. Remember ten percent plus success rate is regarded as excellent in CSE. Most popular among Science optionals, Mathematics has a success rate of 7.1 and 5.9 percent respectively in CSE 2016 and '2017. Most popular humanities optional have success rates between 5 to 10 percent.Therefore, popularity of the optional does not mean high success rate. In terms of number of selections, definitely popular optional will have an edge.If a subject has 4000 candidates appearing, even the success rate of 4 percent will also be equal to 320 selections. But matter of fact is that forevery selection there is a rejection of 96. However limitation of this analysis is due to a time lag of 2 years in obtaining authentic data . I have written this article in March 2020 when UPSC has just released its 69thReport, providing data of Civil Services Examination 2017. Another limitation of analysis is that UPSC provides only the number of candidates finally selected, not the data of candidates passing Mains. If we take a factor of 2.5 for success in personality test, then the success rate of optional will be 2.5 times the numberof candidates finally recommended.
For Physics optional,which I know for sure, every year out of approximately 140 to 150 candidates appearing in Mains, about 30 to 35 candidates get a call for a Personality test.Therefore, I regard it as a best subject with consistent success rate and an evergreen optional. But if we analyse carefully from the table, most of the science/engineering optional have a double-digit success rate, and in true sense four out of one selection. Though they may require a little more time to master the desired level of excellence, effort is best rewarded. Science optionals by their very nature are objective, so even after normalization, are more scoring. If one is in the top ten percent of the class,300 plus marks are assured, which can easily catapult to one's dream career.
Number of Candidates


Appeared


Candidates Recommended


Success Rate


Optional Subject

2015

2016

2017

2015

2016

2017

2015

2016

2017

Physics

128

141

140

20

14

14

15.6

10

10

Chemistry

92

126

126

11

12

11

12.1

9.5

8.7

Mathematics

258

406

441

31

29

26

12

7.1

5.9

Zoology

72

79

55

5

9

1

6.9

11.4

1.8

Botany

56

57

44

5

8

5

8.9

14

11.4

Agriculture

86

97

89

11

9

11

12.8

9.3

12.4

Civil Engineering

80

121

124

4

3

11

5

2.5

8.9

Mechanical Engineering

15

152

170

14

17

19

12.2

11.2

11.2

Electrical Engineering

143

190

193

13

17

19

9.1

8.9

9.8
( Source : UPSC Annual reports 67 ,68 and 69 )
From the above table, can we conclude more popular is the subject less is the success rate, more are the number of selections.
I have presented all the facts before you to decide upon the optional. This is going to be the first important decision,which can propel your career to great heights. Best of luck!
Mr. D P VAJPAYEE is a B.Tech from IIT, Bombay , M.Phil from JNU, New Delhi and L.LB. He is Director of Delhi Institute for Administrative Services ( DIAS ) , Pusa Road , New Delhi , country 's leading Institute for Science optionals . He teaches Physics optional, portions of Mathematics and GS and is one of the most popular and trusted teachers for Civil Services Examination in India.