News Crux
Current

General Knowledge
What is the name of first bilateral exercise of Air Forces of India and Malaysia? - 'Udarashakti'
For which cattle disease, ICAR has developed Lumpi-ProVac, a locally made vaccine? - Lumpy skin disease
Which Indian politician will be honoured with 'Chevalier de la Legion d'Honneur' - the French government's highest honour, for his writings and speeches? - Shashi Tharoor
Which satellite of Iran was recently put into orbit by the Soyuz rocket of Russia? - Khayyam
World Organ Donation Day is observed annually on - 13th August

Current Questions
Recently, an Inter-State Declaration of Intent to collaborate in the fight against human trafficking was signed by six States - Telangana, Andhra Pradesh, Karnataka, Kerala, Odisha and Tamil Nadu. What is the name of the Declaration?
A

Hyderabad Declaration

B

Chennai Declaration

C

Bengaluru Declaration

D

Bhubaneswar Declaration
Topper Interviw
---
CSC: Heartiest congratulations to you from Civil Services Chronicle for your success. How are you feeling about it?

Uttam: Thank you very much sir. I am quite happy and feeling is beyond description- a combination of excitement, joy, nervousness for upcoming transformation in life.
CSC: What is your inspiration for becoming an IAS officer? Whom do you give credit for your success? What is the role of family and others (teachers, friends) in your preparation and success?

Uttam: My inspireation for opting civil service is social service - lessening sufferings of people, helping them to achieve their dreams. I would give credit of my success to my family (parents, siblings). They supported me throughout this journey. During my preparation, my teachers (special mention here for Sunil Gupta Sir) gave me proper direction and motivated me.
CSC: What strategy one should follow for preparing General Studies - Prelims & Mains? Did you integrate your Prelims and Mains preparation or was it separate?

Uttam: General Studies, being the most important component of both the stages (49% in mains and 100% in prelims), requires special focus. I would say revising, and practicing regulary is the key for both the stages. Regular writing for mains, daily practice of MCQs would be helpful. I prepared for prelims and mains in an integerated manner. Only three months before prelims, I dedicatedly worked for prelims only.
CSC: What was your optional? What was the basis of selecting this optional? What strategy one should follow for preparing?

Uttam: My optional was Public Administration. Basis for selection of this was – my interest for knowing all about administration, short syllabus, and comparative advantage (overlapping with general studies syllabus). Fore preparation, my strategy was joining a good coaching (I joined INSPIRATION IAS ACADEMY), revising coaching notes, daily answer writing and doing test series.
CSC: What was your strategy for preparation and books of Ethics Paper-IV?

Uttam: Ethics Paper-IV is the area where one can score very high with little effort. I did two readings of Lexicon book, practiced a lot of case studies and added a number of examples from Ramayana and Mahabharta.
CSC: Tell us something about preparation of Essay paper.

Uttam: Essay again is an area where little efforts can fetch you good marks. I followed a strategy of writing essay every Sunday on INSIGHTS ON INDIA platform.
CSC: What was your style of writing in the exam? How was it distinct from the general writing style? How did you develop this writing style?

Uttam: My style of writing comprised a good structure (Introduction- Body- Conclusion), filled with data, substantiated with examples and case studies (for instance, if I have to write something about Urban Planning , I used to refer Indus Valley Civilisation). I developed my writing style with practice (I wrote four answers per day since the beginning of my preparation).
CSC: How did you prepare for interview? Which types of questions were asked in interview? Did you answer them all? Was there any specific area they emphasised upon?

Uttam: Interview preparation for me was most scary one (because UPSC CSE Interview was first interview of my life). So, I dig a lot from internet and listened to a number of toppers' videos. I prepared a list of questions (personal questions, questions from current affairs and optional). I prepared those questions in front of mirror every day, gave 2 mock interviews also.
In my interview, questions were asked about my name (Uttam – How your name motivates you?) my hobbies, questions on optional paper, J&K Issue, Russia – Ukraine war and India's stand, two situation-based questions.
They also asked me 4-5 questions from Chemistry (my academic background).
I answered all of the questions except the name of chief minister of J&K at the time of drafting of Constitution of J&K.
CSE: What is the importance of coaching in the preparation of this exam?

Uttam: For me, I would say, coaching from INSPIRATION IAS ACADEMY has played an important role. Coaching decides a path for you. It draws boundary line, so that student does not drift here and there.
Mentorship of Sunil Gupta Sir (Director of INSPIRATION IAS ACADEMY) has helped me sail through this exam. He has supported and guided me during coaching and even after that for public administration preparation.
CSE: What is the role of Civil Services Chronicle in your success?

Uttam: Civil Services Chronicle has helped me for preparing Ethics (Paper-IV) and following magazines every month for Model MCQs (Prelims) and exclusive topics for mains. Chronicle has helped me for General Studies & Current Affairs.
CSE: What is your source of preparation? Which books, magazines, news papers and online sources were used by you during your preparation?

Uttam: My preparation was based on standard books for each subject, following magazines like Civil Services Chronicle, Yojana, Kurukshetra, reading The Hindu newspaper and following INSIGHTS IAS for daily answer writing.
CSE: Suggest a book list for Prelims, GS & CSAT and Mains Paper (1 to 4) and Essay.

Uttam:
Booklist for GS (Prelims + Mains)
Polity – M. Laxmikant
History – Spectrum
Economy – Sri Ram Notes
Geography – 11th & 12th NCERT
Environment – Shanker IAS
Disaster Management – Current Affairs
Internal Security – Class Notes
International Relationships – Current Affairs
Ancient & Medieval History – Class Notes
Essay – Ultimate Cheatbook for Essay written by IRS Ravi Kapoor
Ethics – Lexicon by Chronicle
CSE: Suggest a book list for Optional (Public Administration Paper 1 & 2).

Uttam:

Class notes + Handouts given by Sunil Gupta Sir (Inspiration IAS Academy)
Prasad and Prasad (for thinkers)
R.K. Sapru
Mohit Bhattcharya (for selected topics)
Aribam books for both - Paper 1 & Paper 2
Expert Advice
8 Tips To Succeed In Civil Services Prelims Examination
---
Civil Services Chronicle
---
Strategies to Adopt During the Examination
Clearing the Civil Services Preliminary Examination is not only about mugging up a lot of information; rather, it tests your patience, perseverance and optimism in the exam hall against all odds. The ability to stay cool under lot of pressure is a trait required of a civil servant and UPSC looks for this trait in the candidates through the prelims examination. A common pattern is also observed that once an aspirant clears prelims, s/he most probably goes on to repeat the feat each and every year. So how do these students clear the prelims examination despite such immense pressure? Are there strategies adopting which a new UPSC aspirant can achieve this feat? Let's find out...
1. Time Management: The most important aspect (and we cannot emphasize on this point enough) is the management of time in the exam hall.
Your mind should race against time to find some common link between the stated statements in the question and the knowledge you possess from the basic reference books. In this context, practicing as many questions as possible helps a lot.
2. Elimination Technique: If you find any statement from among the options as redundant or false, you can directly eliminate that option from your answer and this increases the probability of you marking a correct answer.
In a scenario where the candidate is able to eliminate two options, the question should definitely be attempted. In such a case we would suggest you mark any one of the remaining answer as the probability of you marking the correct answer is almost 50%.
3. Extreme Statements: Another strategy commonly applied by students is to find extreme statements in the options.
For example, "Pradhan Mantri Jan Dhan Yojana failed to address the financial needs of rural India". Here the statement directly contradicts the salient feature of Jan Dhan Yojana which is financial inclusion. Hence the statement is false and can be marked wrong.
This also implies that there is a possibility of you finding the right answer even though you may not know anything about the question through elimination of extreme statements.
Therefore, the advice would be to not skip a question just based on a quick reading, but following it up by reading the options. This strategy is bound to fetch you some extra marks in prelims.
4. Note the Question Terminologies: Also while reading the question paper, cautiously note the question terminologieslike 'Not', 'Incorrect', 'Only' etc.
For example, in a question which states "Which of the above statements are incorrect?', many candidates have been found to mark the correct statement as they fail to notice the question terminology. These blunders need to be avoided to ensure success in prelims.
5. Exam Hall Ego: Another common mistake candidates make during exam hall is wastage of time while facing a question based solely on their ego.
Let's say Student A has dedicated hours of his time in reading polity but is not able to solve a basic question of Polity in Prelims. This not only reduces the confidence in aspirant A but also builds in guilt.
Based solely on his ego, he wastes his precious time trying to solve the polity question, only to realize later that he could have fetched marks in other unattempted questions. This clarity of thought is normally found lacking in new aspirants and needs to be kept in mind.
The objective of the candidate in prelims is not to top the examination but to clear the exam. This means you should fetch marks, no matter from which subject.
6. Marking of OMR Sheets in the Last Minute: Another mistake commonly observed is the marking of OMR sheets in the last few minutes by students.
After the prelims examination, lot of students could be heard complaining that their invigilator did not provide them with enough time to mark their OMR sheet. This logic is both irrational and foolish and should to be avoided.
7. CSAT Paper: While solving the qualifying paper of prelims, i.e., the CSAT paper, students should focus on their strengths.
It has been observed that many students are afraid of aptitude and reasoning in the CSAT paper. Revising some basic concepts of Class 10 would be a great help in scoring decent marks in aptitude section.
The students can also rely on passages and comprehensions to ensure they sail through the minimum cut off. Solving few CSAT papers would go a long way in building up that confidence.
8. Strategise, Prepare, Revise and Practise: During the preparation phase of prelims, it all comes down to limiting the sources of reference books, revising the selected books religiously and preparing one's own notes for each subject.
These notes will help in quick revision and come in handy even during the mains preparation.
The last three months before UPSC prelims is of utmost importance and needs a detailed strategy which should be based on solving the previous ten year UPSC prelims question papers and understanding the trend of the exam. This should help you in devising a specific strategy, according to your needs focussing specifically on your weak areas.
Once a study plan is fixed, sticking to the time table at all costs should reflect the strength of your resolve and be a testament of your will.
No prelims preparation is complete without solving multiple choice question papers of different reputable coaching institutes. These tests help in self assessment and build up clarity and confidence on the subject among the aspirants over time.
During preparation, students need to keep in mind that there is no dearth of books or study material in the market. Chasing a particular book or study material during the last stages of prelims is a mistake in itself. The students need to understand the paucity of time and should stay away from such books and coaching institutes that claim guaranteed success in UPSC prelims in the last minute.
Finally, there can be no substitute to faith and confidence in oneself during the preparation phase. The mantra- "Self-trust is the first step towards success" rings true in this regard.
Safely OPT For Science Optionals: They Are Evergreen
---
Director Delhi Institute For Administrative Services (DIAS)
---
Civil Services has been a popular career choice of youth due to their exalted role in society, assured career progression, versatility and challenging responsibilities .Every year some six lakhs candidates compete for 800 to 1200 seats . Therefore competition is intense (1 seat against 500 aspirants) and only the best can survive. Looking at the level of competition involved in this exam, one can sail through this 'hurdle race' with flying colours only by proper planning, sustained hard-work over a long period, perseverance and patience. Proper planning is must for getting good rank in this exam. And the first step in proper planning is the right selection of optional subjects.
HOW TO CHOOSE ARIGHT OPTIONAL?

In my opinion, optional subject should be chosen on the basis of following five point criteria :
Interest in that subject,
Scoring pattern of the subject in the last two –three years,
Less prone to likes and dislikes of examiner /objectivity,
Availability of study material and
Expert guidance.
First advice to choose optional is that one must have keen interest/strong liking for the subject. It generates a level of confidence in one's abilities and it helps displace more than 80 percent of peers. Remember any competition is survival of the fittest. It is an elimination of eighty percent of peers. Therefore, it should preferably be the subject studied during graduation/post graduation. There is no hard and fast rule in this regard, but my advice to aspirants in the last twenty years has been that choosing "parent subject" as their optional proves beneficial until and unless there are some very genuine points against that subject. For M.Sc background candidates irrespective of their success in this exam, it is the best subject and must be opted. Otherwise they are at loss. BSc background candidates, depending on their continued interest may or may not opt, but MSc candidates do not have much choice because: Firstly, they are most prepared in the subject and secondly, this is the subject of their first love and they will be at a great loss if they do not opt for it as it will be their alternate and glowing career choice. On the basis of interest, it has been the first preference of many bright engineering graduates and every year in my classes, I have more than 70 percent candidates coming from various engineering disciplines(more than half of them are IIT grads). A large number of engineering graduates appear with Physics,Chemistry and Mathematics as their optional, therefore large numbers are selected and thus creating a wrong perception of the subject being taken only by IITians/Engineers. These optional subjectsare most suited to M.Sc/B.Sc background candidates followed by engineering graduates .
Second criteria is the Scoring pattern of the subject (Although I consider every optional is equally scoring,then what do I mean by this statement? This means every subject in CSE is not evergreen, UPSC follows some pattern .Some subjects are on an upward trajectory for some period . This pattern is followed in case of popular subjects,which almost all are humanities subjects. But here Science optionals Physics/ Mathematics/Chemistry /Life Sciences/ Enggoptional etc stand tall and have advantage , as they are not very common optionals , only a handful opt for them . Therefore all science optional are evergreen subjects .Every year some 15 to 20 percent of candidates qualify for personality test with any Science optional and thus Physics/Mathematics or Chemistry for that matter is as good an optional as anything else .
Next criteria are availability of study material and expert guidance.
Syllabi of Science optionals are static in nature i.e. syllabus is fixed and plenty of books are available. List of books are well known and can be easily ascertained by google search.
One more advantage of science optional is their objective orientation. That is to say evaluation is independent of frame of reference.Whether paper is evaluated by a X examiner or Y examiner , if the answer is correct , marks are to be awarded.
IS COACHING ESSENTIAL?

It can be very well prepared by self-study.
Competitions are passed by an intrinsic level of candidates. Neither books nor teachers can create a topper. If one possesses those innate skills/traits a good guide or coach can hone them up. A good teacher can make your path less hurdle some, but cannot provide the drive. If one has a passion, energy and drive to succeed, then only one can succeed. Infact, in every successive batch, I have been repeating that competitions are always cleared by students ' own abilities. I only get credit for their success because I am still able to attract the best students of the country. Not everyone clears from my classes too. Out of a batch of 50 students, only 20 percent will pass, that I know from day one. Then why do people think coaching is essential? Answer is in between. For example, I have been teaching over a long period and have evaluated answer sheets of more than 5000 excellent candidates, so by my sheer experience I know what UPSC desires in a candidate.What kind of answer is expected?So, if someone joins or interacts with a person like me, a lot of time and energy can be saved. Syllabus of any optional is equivalent to a four-year degree course, which in our case turns out to be higher than that of an honors level and little less than that of Masters level. Only an experienced hand can do justice to such a vast syllabus in a short duration of 4 to 5 months.Good Coaching just provides a direction. It tells more of what not to be studied than what to study. If one is ready to work hard and practice, everything can be surmounted. More harm can be done by choosing a wrong coach. I consider self study to be a better option than going to many businessmen masquerading as coaches.
HOW TO SELECT GOOD COACH / COACHING?

These days there is a plethora of coaches offering all kinds of guidance with big promotions and fake results in the media. First of all, I consider, coaching is not essential at all.But if one wants to go for a coaching institute to save time and energy , institute or coach should be selected very carefully by talking to a cross section of selected candidates or from the feedback of known people , instead of blindly aping others and going by advertisements .
RELATIVE PERFORMANCE OF SCIENCE OPTIONALS IN CSE in LAST THREE YEARS

The relative performance of different Science optionals in the last three Civil Services Examinations as per latest 69th Annual UPSC Report is given below to help you decide about the optionals. Remember ten percent plus success rate is regarded as excellent in CSE. Most popular among Science optionals, Mathematics has a success rate of 7.1 and 5.9 percent respectively in CSE 2016 and '2017. Most popular humanities optional have success rates between 5 to 10 percent.Therefore, popularity of the optional does not mean high success rate. In terms of number of selections, definitely popular optional will have an edge.If a subject has 4000 candidates appearing, even the success rate of 4 percent will also be equal to 320 selections. But matter of fact is that forevery selection there is a rejection of 96. However limitation of this analysis is due to a time lag of 2 years in obtaining authentic data . I have written this article in March 2020 when UPSC has just released its 69thReport, providing data of Civil Services Examination 2017. Another limitation of analysis is that UPSC provides only the number of candidates finally selected, not the data of candidates passing Mains. If we take a factor of 2.5 for success in personality test, then the success rate of optional will be 2.5 times the numberof candidates finally recommended.
For Physics optional,which I know for sure, every year out of approximately 140 to 150 candidates appearing in Mains, about 30 to 35 candidates get a call for a Personality test.Therefore, I regard it as a best subject with consistent success rate and an evergreen optional. But if we analyse carefully from the table, most of the science/engineering optional have a double-digit success rate, and in true sense four out of one selection. Though they may require a little more time to master the desired level of excellence, effort is best rewarded. Science optionals by their very nature are objective, so even after normalization, are more scoring. If one is in the top ten percent of the class,300 plus marks are assured, which can easily catapult to one's dream career.
Number of Candidates


Appeared


Candidates Recommended


Success Rate


Optional Subject

2015

2016

2017

2015

2016

2017

2015

2016

2017

Physics

128

141

140

20

14

14

15.6

10

10

Chemistry

92

126

126

11

12

11

12.1

9.5

8.7

Mathematics

258

406

441

31

29

26

12

7.1

5.9

Zoology

72

79

55

5

9

1

6.9

11.4

1.8

Botany

56

57

44

5

8

5

8.9

14

11.4

Agriculture

86

97

89

11

9

11

12.8

9.3

12.4

Civil Engineering

80

121

124

4

3

11

5

2.5

8.9

Mechanical Engineering

15

152

170

14

17

19

12.2

11.2

11.2

Electrical Engineering

143

190

193

13

17

19

9.1

8.9

9.8
( Source : UPSC Annual reports 67 ,68 and 69 )
From the above table, can we conclude more popular is the subject less is the success rate, more are the number of selections.
I have presented all the facts before you to decide upon the optional. This is going to be the first important decision,which can propel your career to great heights. Best of luck!
Mr. D P VAJPAYEE is a B.Tech from IIT, Bombay , M.Phil from JNU, New Delhi and L.LB. He is Director of Delhi Institute for Administrative Services ( DIAS ) , Pusa Road , New Delhi , country 's leading Institute for Science optionals . He teaches Physics optional, portions of Mathematics and GS and is one of the most popular and trusted teachers for Civil Services Examination in India.
Threshold For Becoming An IAS Going Up
---
Civil Services Chronicle
---
What you score in Mains and Interview counts. But your fate in becoming an IAS or IPS and even the cadre allocation will also depend on how you perform in foundation course at LBSNAA.
The days when the aspirants just had to wait for the UPSC final result to know whether or not have they got their desired service or cadre, may soon be over as the Centre is in the process of analyzing if the performance of the qualified candidates in the Foundation Course at the Lal Bahadur Shastri National Academy of Administration (LBSNAA) can also be evaluated before the allocation of the service and cadre. If the proposal comes through, selected candidates will be allotted service or cadre based on their performances in the Foundation Course as against the present method of allotment based on marks scored in the UPSC examination.
If the proposal that has been sent by the Department of Personnel and Training (DoPT) to various ministries for their feedback gets a go ahead, the aspirants will have to be prepared to accomplish an even longer path to be at their desired position in Civil Services. But this shouldn't disappoint the aspirants as it will help in better judgments of the candidates and will help in getting the right people for the right service. Also, it will assist the trainees to make a better choice by matching their ambition with their aptitude.
The candidates will have to put in considerate efforts even after successfully qualifying the exam to achieve the cadre or service they wish to move ahead with in their Civil Services career. The determination and the zeal to compete will have to be taken forward till the end of the Foundation Course.
So, what is the Foundation Course? What it demands? What does it incorporate? This is something which fosters curiosity amongst the aspirants. Also, many a times the life and learning at the Academy are motivating factors for the aspirants.
What is the Foundation Course?
The Foundation Course at the LBSNAA, Mussoorie is a 15 weeks course intended for the candidates selected in the All India Services (AIS) and Central Services (Group A). All India Services include Indian Administrative Service (IAS), Indian Police Service (IPS) and Indian Forest Service (IFoS); Central Services Group A includes services like Indian Foreign Service (IFS), Indian Revenue Service, Indian Customs & Central Excise Service, Indian Postal Service, Indian Trade Service, etc.
The course is compulsory for IAS, IFS, IFoS and IPS. It is optional for other services of Group A. Previously, all the Group A services officers and AIS officers who clear the exam were mandated to attend the course at LBSNAA. However, since the campus has only a limited capacity and the batches exceeded the capacity, the training is conducted in multiple campuses across India.
What it Constitutes?
The Foundation Course equips new entrants with requisite skills, knowledge and attitude to handle responsibility as public servants. It aims to promote all round development of the personality of an Officer Trainee (candidate who qualify the exam) intellectual, moral, physical and aesthetic. As the objective of the Course suggests, it strikes a balance between the development of academics and personality in its duration.
The Academic Curriculum covers Public Administration and Social Management, Management, Law, Economic, History and Indian culture, Political Concepts and Constitution of India, Hindi and Regional language and Information and Communication Technology (ICT).
Strong emphasis is placed on extra-curricular and outdoor activities which are supported by various facilities provided to the trainees in the campus. Trainees can choose to participate in activities of various clubs and societies in the academy such as Adventure Sports, Computer Society, Film Society, Fine Arts Association, Management Circle, Nature Lovers' Club, Society for Social Service etc.
A Day in the Life of a Trainee at LBSNAA
A typical day for an Officer Trainee (OT) at the Academy starts at 6 am with morning exercise drill at the Polo Ground for 60 minutes or a 6-10 km jog. Next in the line of the OTs are the classroom sessions, which commences at 9 am.
There are 5-6 academic sessions of 55 minutes on all working days and evening hours from 5 pm- 7:30 pm are dedicated for sports and riding. Most cultural performances and programmes are also scheduled in the evening before dinner at 8 pm. Usually, the post-dinner time is used by the OTs to interact with each other and to review the day's learning and prepare for the sessions for the next day. Notified holidays and weekends are usually used for extra-curricular activities of the clubs and societies or other sports/ adventure activities. The course demands 14-16 hours of activity per day.
Additionally and interestingly, as a part of the training curriculum, OTs are sent on treks to the greater Himalayas with an expectation that it will help them learn to cope up with conditions of adversity, bad weather, insufficient accommodation and limited access to food items. Visit and stay in backward villages to understand and appreciate the realities of rural life also forms a part of the training.
What next?
The Government is still in the process to take a final call on whether or not to mark the performance of the candidates in the Foundation Course before allotting the cadre and service. With aspirants, civil servants and ex-bureaucrats giving a mixed feedback to the proposal and the awaited feedback from the other ministries, coming to any conclusion will be ill-judged. What will also be anticipated by the stakeholders of the proposal is that on what basis the qualified candidates will be sent to LBSNAA as previously they were sent on the basis of their allocated service.
Sooner or later, UPSC may come up with any change in the examination process with or without giving weightage to the Foundation Course which is unpredictable, but what needs to be constant is the dedication and vision to achieve the position where one desires to be in. n
Recently Civil Services Exam has been revolutionized by the advent of Information and Communication Technology.It has modernized the preparation and how aspirants approached the Civil Services Exam. Today, information can be accessed by all with the click of a mouse or swiping on a tablet. The age-old preparation dependent on handwritten notes and collecting piles of newspapers has been replaced by various modern technologies. Internet, Social Media, Apps, Tablets, Smartphones have brought a dramatic change to the exercise of IAS Preparation.
Of course, books, self-made notes and teachers can never be replaced but what we mean here is the online alternative and study hacks. Thanks to modern Technology!As the internet penetration gained grounds, it brought up more inclusiveness and accessibility to the rural and interiors region of the country. Thus, bringing up a better orientation and preparation.
We intend to share here some tips regarding the use of modern-day technology to help UPSC exam preparation. These tools will help you in preparing for the exams so that your future is actually in your hands in the form of education-friendly devices. These tools can not only help you crack competitive exams but also help you successfully complete your course effortlessly.
Learning Through Videos

A picture is worth a thousand words!It has been proved that students can learn and retain the information far much better when it is presented in video or picture form. The World Wide Web is full of educational videos that can be streamed via popular sites like YouTube and Vimeo – a professional video platform which offers ad-free videos for the student fraternity.
It is now being seen as an interface between educators and students. It is through these sites that aspirants can dig into the details of a particular subject or any optional.The video allows us to assimilate the nuances behind a concept that is explained through graphs and charts. Thus, leaving an indelible imprint on your mind. Also, these instructional videos can help us deviate from the conventional style of classroom learning. It does not require our physical presence in the classroom. These are in fact accessible at any place and at any time.
Listen to Audio

Nowadays, there are plenty of audio options that are available in the form of podcasts, online lectures and eBooks.These audio clips can be listened to your time and convenience. They are not only knowledgeful and informative but at the same excitingly different than the normal mode of study. One can also multitask whereby listening to the audio and in the meantime completing the chores. This multitasking is beneficial in preparing for the exams.
Apps Help You Keep Track of Your Progress

In helping you to prepare for the exam meticulously there are many apps available which not only provide you with knowledgeful resources but also keeps tracks of your progress.Many apps after the course is over allows you to take test so that you can be informed of your strength and weakness. Through these tests we can realizeour progression before we take the actual main exam. The papers are categorized in terms of their difficulty and even give us rankings. By which we can know how our peers are doing comparatively to us.
Burning a midnight oil is necessary for clearing the exams. However, if one uses the time efficiently and wisely, it not only makes the preparation seems easier but also healthier. Convenience is the buzzword. Studying smartly will make you different and an achiever. It is not necessary that a strict set of time is kept apart for studies, rather by using this modern technology we can start studying anytime and anywhere. These tools will help you in making your preparation simpler. So, take the most of these learning technologies to crack the exam.
IAS Prepration Tips & Tricks
Develop Problem-Solving Attitude
Healthy Sleeping Patterns Is Imperative
Ignoring Health Is A Risk
Keeping Heavier Stuff At The Start Of The Day
Top UPSC Faculty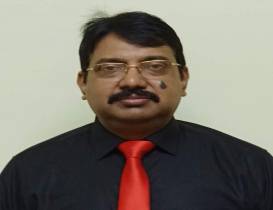 ---
Discription
Faculty of Geography
Books
Chronicle IAS Books Collection will aid in preparing for UPSC Civil Services Examination. The books in the collection include, reference books on various subjects of IAS examination, model answers for previous year question papers, reference books for optional subjects and many more. Books will cater to both Prelims and Mains. They are available in both English and Hindi.
All the books are updated to the current format of IAS examination.
Magazine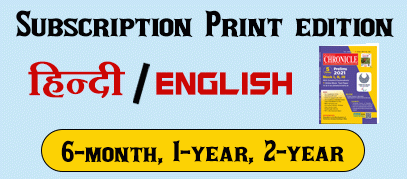 Gender Justice through Economic Independence and Political Representation
Economic Prowess and a Supportive International Environment
Capitalism and Patriarchy
The 'Modernisation' of Ayurveda
Vulnerability of Small and Marginal Farmers
Climate Change Adaptation
India-EU Leaders' Meeting
Central Vista Project (CVP) Controversy