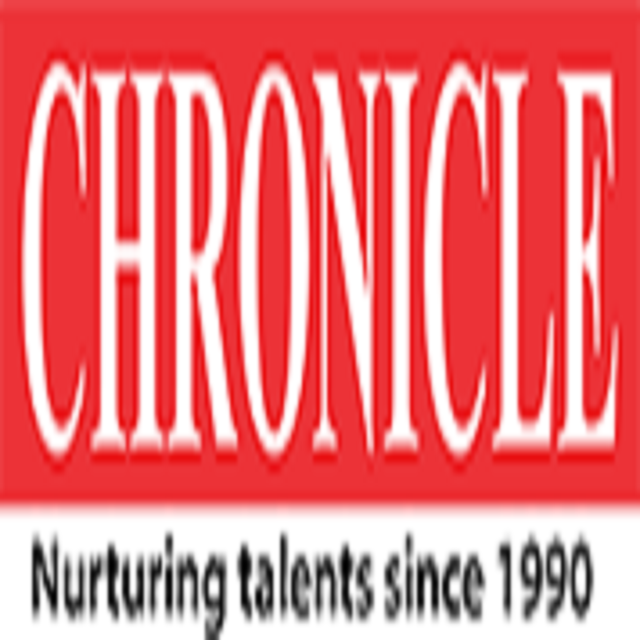 Civil Services Chronicle
---
Transcend Through Prelims
---
A Guideline to tackle all Hurdles in the Last Mile
Clearing UPSC prelims is not about mugging up a lot of information in your head, but the exam is all about testing your patience, perseverance and optimism in the exam hall even against all odds. The ability to maintain a cool head under lot of pressure is a natural trait required of a civil servant and UPSC seeks for a similar trait in the candidates through its prelims examination. A common pattern is also observed, that once an aspirant clears prelims, he most probably goes on to repeat the feat each and every year.
So, how does a student clear prelims examination? Is there any tangible way by which a new UPSC aspirant can achieve this feat? Let's find out...
The most important thing is the "management of time" in the exam hall. One's mind should race against time to find some common link between the stated statements in the question and the knowledge he/she possess from the basic reference books. This linking of fact with the given statement helps in the elimination technique. If you find any statement in the option as redundant or false you can directly eliminate that option from your answer and this increases the probability of you marking a correct answer. In a scenario where the candidate is able to eliminate two options, the question should definitely be attempted. In such a case we would suggest you mark any one of the remaining option as the probability of you marking the correct option is almost 50%.
Another strategy commonly applied by students is to find extreme statements in given options. For example- "Pradhan Mantri Jan Dhan Yojana failed to address the financial needs of rural India". Here the statement directly contradicts the salient feature of Jan Dhan Yojana which is financial inclusion. Hence, the statement is false and can be marked wrong. This also implies that there is a possibility of you finding the right answer even though you may not know anything about the question through elimination of extreme statements. Therefore, the advice would be to not skip a question just based on reading at a glance, but following it up by reading the options. This strategy is bound to fetch you some extra marks in prelims. Also, while reading the question paper cautiously note the question terminologies like 'Not', 'Incorrect', 'Only', etc. For example- In a question which states "Which of the above statements are incorrect?', many candidates have been found to mark the correct statements as they fail to notice the question terminology. These blunders need to be avoided to ensure success in prelims.
Another common mistake candidates make during exam hall is wastage of time while facing a question based solely on their ego. Let's say Student XYZ has dedicated hours of his time in reading polity but is not able to solve a basic question of Polity in Prelims. This not only reduces the confidence in aspirant XYZ but also builds in negativity. Based solely on his ego, he wastes his precious time trying to solve the polity question, only to realize later that he could have fetched marks in other un-attempted questions. This clarity of thought is normally found lacking in new aspirants and should be kept in mind.
NOTE: The purpose of UPSC prelims is not to top the examination but to clear the cut-off marks.
This requires you to fetch marks, no matter from which subject. Another mistake commonly observed is the marking of OMR sheets in the last minute by students. The best strategy while marking OMR sheets would be to attempt 20-25 questions at a time. This would avoid last minute chaos.
While solving the qualifying paper of prelims i.e. the CSAT paper, students should focus on their strengths. It has been observed that many students are afraid of aptitude and reasoning in the CSAT paper. Revision of some basic concepts of Class 10 would go a long way in scoring a decent mark in aptitude. The students can also rely on passages and comprehensions to ensure they sail through the minimum cut off. Solving few CSAT papers would go a long way in building up that confidence.
Finally, during the preparation phase of prelims, it all comes down to limiting the source of reference books, revising the selected books religiously and preparing one's own notes for each subject. These notes will help in quick revision and come in handy even during the mains preparation. The last two months before UPSC prelims is of utmost importance and needs a detailed strategy which would be based on solving the previous ten year UPSC prelims question papers and recognizing the trend of the exam. This will help you in devising a specific strategy, according to your needs focussing specifically on your weak areas. Once a study plan is fixed, stick to the time table at all costs. No prelims preparation is complete without solving multiple model question papers. These tests help in self assessment and builds up clarity and confidence on the subject in students over time. During preparation, students need to keep in mind that there is no dearth of books or study material in the market. Chasing a particular book or study material during the last stages of prelims is a mistake in itself. The students need to understand the paucity of time and stay away from such books and coaching institutes that claim guaranteed success in UPSC prelims in the last minute. There can be no substitute to faith and confidence in oneself during the preparation phase. The mantra- "Self-trust is the first step towards success" rings true in this regard.