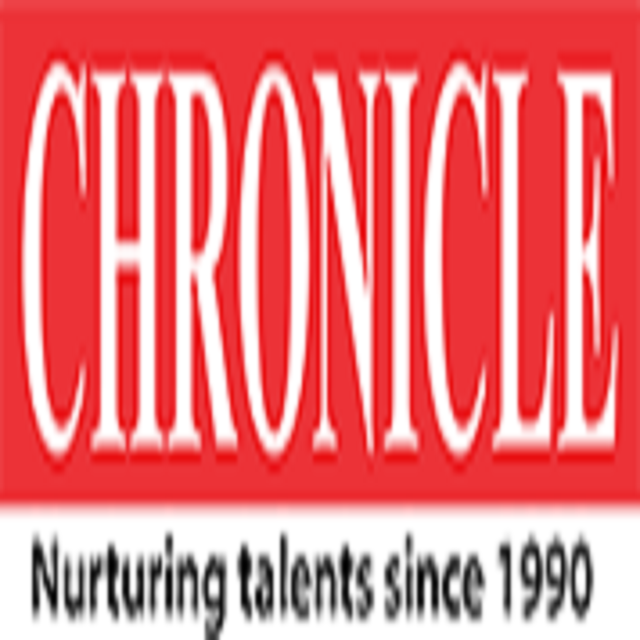 Civil Services Chronicle
---
Trends Of Questions From Geography And Polity Sections In Prelims
---
Before entering the minefield of UPSC Preliminary examination, it is of utmost importance to go through the trend of the previous year's papers. This will not only help aspirants to cut their preparation to the bone for maximum outcome but also to have a well informed and balanced preparation strategy. With this article we bring forth an in-depth analysis of the trend especially in Geography and Polity section of the Prelims Paper.
To begin with, a very conspicuous pattern which has come to light especially in last two year's question papers is increasing importance to basics in Polity section. However Geography section has shifted its gears towards more analytical and map based questions both in Indian as well as World context.
We have delineated the following pattern which has become quite evident in the Preliminary Examination Stage:
Geography
Physical Geography in a New Avatar
Physical geography question are still sprinkled across the paper but in a new avatar where analytical and conceptual knowledge is tested in map-based questions or on logical reasoning based questions. For instance, Consider following question from 2017 and 2018 prelims papers which clearly highlight this trend.
Q.At one of the places in India, if you stand on the sea shore and watch the sea, you will find that the sea water recedes from the shoreline a few kilometers and comes back to the shore, twice a day, and you can actually walk on the sea floor when the water recedes. This unique phenomenon is seen at (Prelims 2017)
(a) Bhavnagar
(b) Bheemunipatnam
(c) Chandipur
(d) Nagapattinam
Analysis: In the aforementioned question, one of the places currently in news like Chandipur in Odisha famous for Missile Testing range is used to make a question linked to Geographical Phenomenon quite peculiar for this beach.
Q.Consider the following statements: (Prelims 2018)
1.The Barren Island Volcano is an active volcano located in the Indian Territory.
2.Barren Island lies about 140 Km east of Great Nicobar
3.The last time the Barren Island volcano erupted was in 1991 and it has remained inactive since then.
Analysis: This question was framed keeping in mind the recent eruptions in the Barren Island, which is India's only active volcano. So the question entails both current affairs as well as basics here.
However, some very factual questions related to physical geography are still doing the rounds. For example:
Q.Consider the following statements: (Prelims 2018)
1.The Earth's magnetic field has reversed every few hundred thousand years.
2.When the Earth was created more than 4000 million years ago, there was 54% oxygen and no carbon dioxide.
3.When living organisms originated, they modified the early atmosphere of the Earth.
Analysis: This question is based on the Evolution of Earth and the subsequent formation of the Earth's atmosphere and thus comes under the category of factual question.
Q.With reference to 'Indian ocean Dipole (IOD)' sometimes mentioned in the news while forecasting Indian monsoon, which of the following statements is/are correct? (Prelims 2017)
1.IOD phenomenon is characterised by a difference in sea surface temperature between tropical Western Indian Ocean and tropical Eastern Pacific ocean.
2.An IOD phenomenon can influence an El-Nino's impact on the monsoon.
Analysis: This concept was quite evident in news as the reason for the deluge in Australia triggered by Indian Ocean Dipole. Thus, global atmospheric phenomena, with their fundamental principles become a favourite hunting ground for UPSC.
Inroad into Economic and Human Geography
Geography making an inroad into Economic and Human Geography is quite evident with questions related to energy, demographics, trade and communication taking a front-seat. For instance:
Q.It is possible to produce algae based biofuels, but what is'/are the likely limitation(s) of developing countries in promoting this industry? (Prelims 2017)
1.Production of algae based biofuels is possible in seas only and not on continents.
2.Setting up and Engineering the algae based biofuel production requires high level of expertise /technology until the construction is completed.
3.Economically viable production necessitates the setting up of large scale facilities which may raise ecological and social concerns.
Analysis: This question comes under the Energy Sector of Economic geography and focuses on recently in news non-conventional sources of energy. Thus, it becomes imperative to correlate the news related to Economic Geography especially from the energy sector which is a hot topic in national and international discourse.
Linking Current News with Geographical Underpinnings
Also for Geography section, question setter is linking current news with Geographical underpinnings. For example in following questions various Geopolitical conflicts have appeared in the form of Geographical Location of these conflict zones.
Q. Consider the following pairs (Prelims 2018)
Regions sometimesCountry
mentioned in news
1.CataloniaSpain
2.CrimeaHungary
3.MindanaoPhilippines
4.OromiaNigeria
Analysis: This question has been asked from current news related to referendum in Catalonia, Russia Annexation of Crimea, declaration of Emergency in Ethiopia (Oromia) and terrorist activities in Philippine's Mindanao for Map-based World Geography question.
Linking of Environment Topics with Geography
Another very common trend is the linking of Environment topics with Geography.
Q. Which of the following has/have shrunk immensely/ dried up in the recent past due to human activities? (Prelims 2018)
1. Aral Sea 2. Black Sea
3. Lake Baikal
Analysis: Due to environmental damages triggered by human activities, Aral Sea as well as Lake Baikal was in news for their ecological tailspin. And this question perfectly blends environmental topic with world geography.
Polity
Factual Questions are on the Rise
In polity importance of direct factual questions has gained foothold once again with the increasing number of questions being asked from basics of the issues currently in news. The following trend and respective questions can throw a light on the pattern which polity has picked up of late.
Direct factual questions which need a strong background of basics; for instance
Q.Which principle among the following was added to the Directive Principles of State Policy by the 42nd Amendment to the constitution? (Prelims 2017)
(a) Equal pay for equal work for both men and women
(b) Participation of workers in the management of industries
(c)Right to work, education and public assistance
(d)Securing living wage and human conditions of work to workers.
Analysis: This is a direct question based on the provisions of 42nd Amendment act and can be attempted successfully if one is well-versed with Directive Principles of State Policy topic.
Analytical and Conceptual Questions
There are some questions which are analytical and conceptual and at times lean towards subjectivity. For instance:
Q. Democracy's superior virtue lies in the fact that it calls into activity (Prelims 2017)
(a)the intelligence and character of ordinary men and women
(b) the methods for strengthening executive leadership
(c)a superior individual with dynamism and vision
(d) a band of dedicated party workers
Analysis: This question is an example of indirect question which requires interpretation of the topic like democracy which is in plain sight. Thus, UPSC expects aspirants to have the capacity to think on foot and deduce the answer logically in such type of indirect questions.
Number of Questions Coming Down, But…
In 2017 where around 24-25 questions were from Polity section alone, this number came down to around 10-11 in 2018. Also the nature of questions more or less is factual but some analytical googlies also prop up to make the paper a bit challenging.
So if the UPSC is juggling with such tactics to maintain a standard in the Prelims Paper, then the question arises as to what should an aspirant do to successfully dodge the minefield and come out victorious with flying colours for the second stage of the examination?
Tips for Prelims
Here are some of the tips for keeping oneself prepared for the upcoming Prelims.
Read the newspaper and link the topics of current importance with Geography and Polity:
For instance, If North Eastern State is under boil due to the Citizenship Amendment Bill, then focus on important Physical, Economic, Human as well as Environmental aspects of this region like major rivers, national parks, dams, mountain ranges, mineral wealth, demographic structure etc. Also, for polity section, it is important to cover the terms of the bill along with topics like North Eastern Council, various schemes for North Eastern Region, etc.
Pay special attention to topics from Economic and Human Geography
In geography pay special attention to topics from Economic and Human Geography as UPSC is now asking questions related to these aspects more than the usual Physical Geography related questions. For example questions can be framed from World Natural Resources, Migration pattern, Settlement types in India, tribes of India as well as World etc.
Things to do for map-based questions
For map-based questions, maintain a list of all the important national and international places in news for geopolitical reasons.
Go through the basics of the topics currently in news
For polity with increasing emphasis on factual questions in majority of the questions, aspirants must go through the basics of the topics currently in news. For instance, National Register of Citizens in Assam has created an uncertain future for close to 40 lakh people who have found themselves out of the draft NRC. Now, this issue can be approached by covering the basics of Citizenship, Human Rights Commission, Refugee status, etc.
Similarly with current political slugfest over CBI Director, topics like CVC and Lokpal become important for Prelims. Similarly, interminable controversy over Rafael deal makes the topic of CAG, Supreme Court, PAC and Parliamentary committees a probable area for Prelims questions.
Look for Interlinkages between Topics
Also look for interlinkages between topics to prepare well for them. For instance, environmental issues like climate change, pollution, deforestation etc can be used for map-based questions or for direct factual questions. This requires aspirants to analyse a topic from all perspectives. For example, the issue of climate change can be studied in geographical terms by studying about the places recently in news which are facing adverse climatic events like floods, droughts etc. Also, this can be linked to Environemental Geography by correlating the economic activities with the environmental degradation they result in like Rat- hole mining in Meghalaya, illegal sand mining, minins in ecologically sensitive Western Ghats, etc. Similarly, Sabarimala issue is a topic which has interlinkage with both polity as well as physical geography.
You must not ignore social and cultural aspects of Geography
An emerging trend in UPSC with respect to geography is also in terms of emphasis on social and cultural aspects of geography like food security, population demography, cultural practices, etc.
Thus, during preparation aspirants should also focus on these aspects of current news. For example, Sabrimala Issue is important from Geographical aspects like the name of the hill on which it is situated or the Tiger Reserve (Periyar Tiger Reserve) within whose precincts it is situated, etc.
Thus, with the recent trend of Prelims paper reflecting a tilt towards more unchartered territory, especially in Geography section, with more emphasis on economic and social aspects of Geography; it is imperative to link current affairs with broader aspects of geography.
And for polity section, one must prepare well the fundamental aspects of relevant topics currently in news. In short, Prelims questions can be handled with ease if one follows an integrated approach to link the topics from one section to another during their holistic preparation.