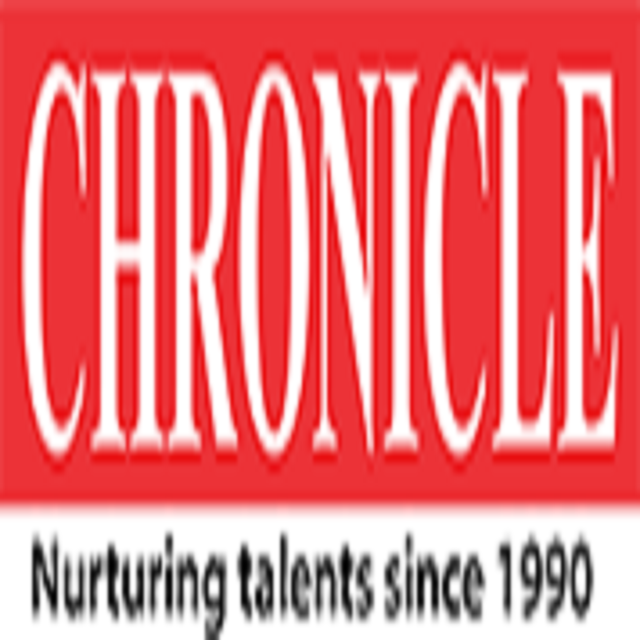 Civil Services Chronicle
---
Trends Of Questions From Science And Technology Section In Prelims
---
With UPSC preliminary examination just 3 months away, it is time to analyze yet another Section of UPSC General Studies paper, which has become a game changer in past few years. In this section, close to 19-20 questions were asked in last two years, giving it a hefty weightage in the overall paper (around 20% of total marks every year).
A conspicuous pattern of science and technology based questions is that most of them are either purely general science based questions or application based questions. To handle these questions, one needs grasp of latest scientific products and discoveries. Also, questions are sprinkled across various sub- sections of science namely, General science (i.e. Physics, Chemistry and Biology), space technology, defense technology, Information and Communication Technology and Biotechnology.
We have delineated the following pattern with various sub-sections, which has become quite evident in the Preliminary Examination Stage:
Space

Space Related Questions are here to Stay

UPSC always covers space technology section through direct fact- based questions. In this section, focus is majorly on satellite launch vehicles, space observation satellites or space missions and related technologies. For instance, consider following questions from 2017 and 2018 prelims papers, which clearly highlight this trend.
Q. What is the purpose of 'evolved Laser Interferometer Space Antenna (eLISA)' project? (Prelims 2017)
1. To detect neutrinos
2. To detect gravitational waves
3. To detect the effectiveness of missile defence system
4. To study the effect of solar flares on our communication systems
Analysis: eLISA project was widely in news due to discovery of gravitational waves by LIGO detector and subsequent success of the LISA pathfinder project. This is a space technology based factual question, which can be attempted with ease.
Q. With reference to the Indian Regional Navigation Satellite System (IRNSS), consider the following statements: (Prelims 2018)
1. IRNSS has three satellites in geostationary and four satellites in geosynchronous orbits.
2. IRNSS covers entire India and about 5500 sq. km beyond its borders.
3. India will have its own satellite navigation system with full global coverage by the middle of 2019.
Analysis: Again, this question is purely factual and was in news due to the failure of rubidium atomic clocks on the satellites of IRNSS.
Defence Technology

Defence Technology is Another Constant

Defense technology based factual questions are also another constant in the last two year's GS papers with at least 1 or 2 questions being asked every year. Moreover, these questions are based on defence technologies, which were in news. For instance:
Q. What is "Terminal High Altitude Area Defense (THAAD)", sometimes seen in the news? (Prelims 2018)
a) An Israeli radar system
b) India's indigenous anti missile program
c) An American anti missile system
d) A Defence collaboration between Japan and South Korea
Analysis: This question is again current affairs based question on defense technology. It was in news due to deployment of American anti-missile THAAD system in South Korea by America in the wake of ballistic missile tests of North Korea.
General Science based Applications

Linking Items of Daily use with General Science

In this sub-section, focus is on application of general science especially physics, chemistry and biology on items of common use like LEDs, LCDs, electronic appliances etc. Additionally, purely factual questions on General science are also asked every year.
Q. Organic Light Emitting Diodes (OLEDs) are used to create digital display in many devices. What are the advantages of OLED displays over Liquid Crystal displays? (Prelims 2017)
1. OLED displays can be fabricated on flexible plastic substrates.
2. Roll-up displays embedded in clothing can be made using OLEDs.
3. Transparent displays are possible using OLEDs.
Analysis: This question is based on application of General Science on items of daily use. In addition, it was frequently in news due to government of India's UJALA scheme for LEDs.
Q. Consider the following phenomena: (Prelims 2018)
1. Light is affected by gravity
2. The Universe is constantly expanding
3. Matter wraps its surrounding space –time.
Analysis: This question pertains to basics of fundamental physics and is a direct factual question.
Information and Communication Technology

ICT-based Questions are Appearing in all Flavors

ICT has become the most favored section of UPSC since past few years. Questions are either directly factual or based on applications of ICT in day-to-day activities but from areas currently in news. In addition, various government products based on ICT have become a hunting ground for UPSC. For instance, consider the following questions:
Q. Which of the following is a most likely consequence of implementing the 'Unified Payments Interface (UPI)'?(Prelims 2017)
(a) Mobile wallets will not be necessary for online payments.
(b) Digital currency will totally replace the physical currency in about two decades.
(c) FDI inflows will drastically increase.
(d) Direct transfer of subsidies to poor people will become very effective.
Q. With reference to digital payments, consider the following statements: (Prelims 2018)
1. BHIM app allows the user to transfer money to anyone with a UPI enabled bank account
2. While a chip pin debit card has four factors of authentication, BHIM app has only two factors of authentication
Which of the statements given above is/are correct?

Analysis: Since post demonetization government had launched various ICT tools for financial transactions, UPI as well as BHIM was frequently in limelight. Therefore, UPSC captured the trending ICT products of Government to create simple factual questions like these.
Q. The terms 'WannaCry, Petya, and Eternal Blue' sometimes mentioned in the news recently are related to
a) Exoplanets
b) Cryptocurrency
c) Cyber Attacks
d) Mini Satellites
Analysis: Again, cyber issues were trending topics throughout the year and especially the crippling cyber attacks. Thus, a direct question based on these events found place in the question paper.
Biotechnology

Biotechnology Sector is the New Favorite

UPSC has found a new favorite in biotechnology sector. Questions are sprinkled from various sub-sectors of this vast section. Questions from medical, agricultural, environmental and industrial biotechnology along with bioinformatics are on ascendancy. For example, consider the following questions:
Q. With reference to agriculture in India, how can the technique of 'genome sequencing', often seen in the news, be used in the immediate future?
1. Genome sequencing can be used to identify genetic markers for disease resistance and drought tolerance in various crop plants.
2. This technique helps in reducing the time required to develop new varieties of crop plants.
3. It can be used to decipher the host-pathogen relationships in crops.
Q. With reference to Genetically Modified mustard (GM mustard) developed in India, consider the following statements:
1. GM mustard has the genes of a soil bacterium that give the plant the property of pest-resistance to a wide variety of pests.
2. GM mustard has the genus that allows the plant cross-pollination and hybridization.
3. GM mustard has been developed jointly by the IARI and Punjab Agricultural University.
Analysis: These are agricultural biotechnology based questions. Since Genome sequencing as well as GM crops were trending in news due to controversy over GM crops, UPSC picked up there topics in two consecutive years.
Thus, our analysis highlights following facts with respect to Science and Technology section in civil services examination.
Consistency in Number of Questions

On perusal of last two-year's question papers, we realize that weightage of Science and technology section is consistently around 20% with 19-20 questions appearing every year. Also, UPSC is focusing on General science and its application based questions. Every year at least one question is being framed from defense technology section also. In last few years, questions based on all major government ICT based products are also appearing in the paper. Additionally, there is an ascendancy of the number of questions from biotechnology field.
So what should be the best strategy to attempt majority of the questions from this section correctly and increase your probability of clearing Prelims exams?
Tips for Science and Technology Section

We have following tips for the aspirants looking forward to 2019 prelims.
Read the Newspaper and Link the Current Topics with Science and Technology

Read the newspaper with the aim of cherry- picking all the relevant sub-sections like space, defence technology, biotechnology, General Science etc.
For instance, CRISPR CAS 9, a gene-editing tool, is often in news these days and comes under the purview Biotechnology section. Therefore, basic facts related to it should be read thoroughly.
Try to Link any New Technology or Invention to its Innovative Applications

Whenever there is a new technology in the market or there is a scientific discovery, do cover its potential applications also. For example, recently in energy sector, gas hydrates are often in news. For preparing such topics, also analyze their implications on other inter-related sectors like economy, environment etc.
Give Importance to Areas having Direct Bearing on Society

Since UPSC has increased the weightage of biology-based questions, it is pertinent to focus on topics which have a direct bearing on the society. For example, major diseases like Swine flu, Zika virus, Nipah virus, Japanese Encephalitis etc are becoming a fodder for UPSC to frame questions. Also, other probable topics could be food fortification techniques, macro and micronutrients, rare and orphan diseases, anti-biotic resistance etc.
Be Thorough with General Science

Of late, direct factual questions from General Sciences like Physics, Chemistry, and Biology are being asked in UPSC civil services examination. These topics can be answered using knowledge of elementary level science. Also, this section gives higher output with minimal efforts.
Do Not Skip Space and Defence Technology

Every year UPSC gives direct questions from Space and Defence technology, which can be handled with factual knowledge easily. Therefore, cover major space missions, satellite launches as well as defence products to prepare this section. Probable topics from this area can be major missions of NASA, ISRO, Missiles and satellites launched by India, nuclear reactors etc.
Skip Biotechnology Section at Your Own Risk

This section can be sub-divided into agro-biotechnology, medical-biotechnology, environmental biotechnology, industrial biotechnology, bioinformatics etc. This makes certain topics like bioremediation techniques, GM crops, bio-fuels, H-CNG, micro-plastics etc important for prelims.
Final Word

Thus, it can be concluded that Science and technology section is one of the most scoring sections if we can hit on the right strategy for preparing it. Most importantly, aspirants should focus on sub- sections and their potential applications in our day-to-day lives. In addition, initial step should be to read the General science topics from standard books, as they are the simplest types of questions from science and technology section. Moreover, develop a knack of interlinking current topics with their underlying fundamental science. With this, it would not be difficult to score well in this section, as it just requires grasp on basics and an ability to link the topics seamlessly. In the end, a piece of advice for all aspirants- keep your eyes, ears and mind open and Science and technology section would be just a cakewalk.