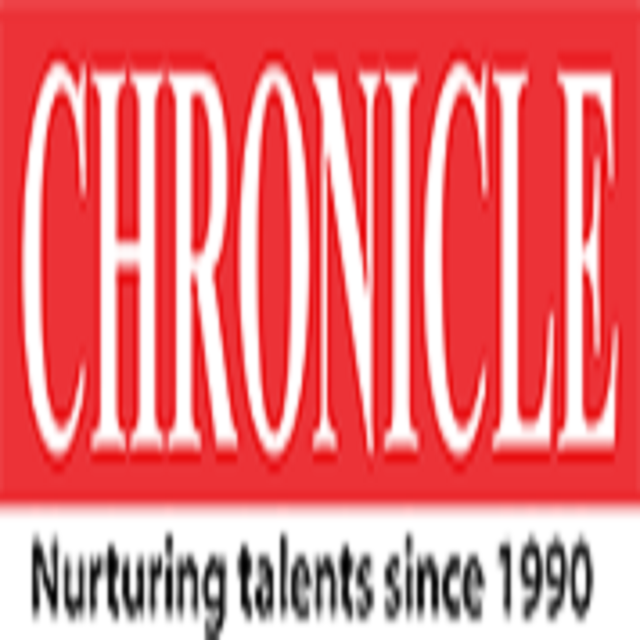 Civil Services Chronicle
---
Probable Questions For UPSC Civil Services Interview
---
Polity and Governance

What are the possible implications of exclusion of 19 lakh people from the NRC list in Assam?
India is moving from an era of policy paralysis to policy logjam. What are your views on this?
Do you think Legislative Impact Assessment will have a positive impact in law-making?
Can Reservation for women be a way to strengthen parliamentary institutions?
What is the implication of abrogating Article 370 and instead of having two UTs? Can all-India services provide stability and growth to the region?
Do you think bringing the office of CJI under RTI will hamper transparency in functioning of Judiciary?
Define a balance between online privacy and fake news.
Tell us about the convergence between constitutional amendments and subsequent transformation of India.
Do you think present system of appointment of Election Commission is right? Should we replace it with the collegium system?
How has GST impacted Centre-State Relations?
The upper house has completed 250 sessions since independence however its efficiency has declined. What are the various measures required?
Devise a balance between Right to Protest versus Disrupting Public life.
What do you know about NPR? Do you think it will be a viable option for country's security?
The regulatory mechanism for data collection in India is in bad health. Recently the government has introduced National Statistical Commission Bill. Do you think it is a right step?
International Relations

Do you think UN is losing its significance today? It is also in news these days for the financial crunch it is witnessing. How should we reform it?
What are the functions of UN?
How is UN helping in Human Rights and Peace-keeping? What are India's contributions in this regard?
In the current West Asian mess what should be India's Stand?
What is the approach of India towards Afghan? Do you think we need to change the approach?
Briefly state whether NAM is relevant to India in conducting its foreign affairs.
Explain the reasons behind India's stand on RCEP? Was it a right thing to do? What is the way forward?
As per IMF paper "Is South Asia ready to take-off", South Asia is moving towards becoming center of global growth and could contribute about one-third of the world's growth by 2040. What do you think should be the role played by India?
Tell us something about Indo-Pacific Oceans Initiative? Do you think it will be viable option for India to float its interests in South Asia and neighboring islands?
Is BRICS a viable platform for furthering India's interests or is it mainly a China-dominated platform?
India is having 2+2 Dialogue with various countries like Japan, USA etc. What is its efficacy?
Tell us the main reason for Hong Kong Protests. Do you think democracy is the answer to all the evils in the society?
How important is the principle of reciprocity in trade deals?
What is One Country-Two Systems Formula of China? What is India's stand on it?
The recent escalation of tensions in US-Iran relations has led to bonfire in their relations. What should India do?
Is WTO losing its significance these days?
Social Issues

Suggest some measures to make India malnutrition free by 2022.
What are the various challenges faced by higher education system in India? Do you think UGC's new mandate is the way forward?
Economics

India is witnessing a slowdown in economy since past few quarters. What measures do you think should be the top priority of the government in this scenario?
The government has recently launched National E-Assessment Center for Income tax department. Briefly tell the benefits and challenges associated with it.
Suggest some important GST reforms.
How can Telecom sector be revived?
What are the problems faced by real estate sector?
India has Third largest startup ecosystem network in the world. Trace its evolution.
Whether FTA is a boon or bane for dairy industry?
Do you think bringing NBFC under IBC will solve the crisis in the sector?
How can strategic disinvestment of PSUs help solve the economic crisis?
RBI recently conducted "Operation twist". Explain what it is.
Science and Technology

What are the ethical issues in gene-editing?
Should India spend huge sums of money in manned Mission instead of dealing with social problems in the country?
India never had a Woman Scientist at the helm of ISRO. What should we do to encourage women scientists?
Environment and Ecology

Briefly explain why humanity should focus on eliminating single-use plastic. Also, suggest the various alternatives to single-use plastic.
How should India prepare itself for Urban disasters like fires, urban floods etc?
Is odd-even scheme a viable option to contain pollution in Delhi?
What are the various drinking water challenges faced by the country?
India continues to have weak fire safety measures which are taking lives. What are the changes required?
Do you think it will be a viable option to implement No Parking, No Car norm of NGT?
Do you think Jal Jeevan Mission is a viable mission to obtain water security? Also, Discuss the National Water Policy.
What are the various challenges faced by India in adoption of Electric Vehicles?
The world is on the brink of Climate Emergency. How should India prepare itself for this?
Defense and Security Issues

Considering the present claims that there has been inaction on the part of police in managing the protests, suggest reforms required in policing and also, SMART policing.
What do you think security is a status symbol or is really required for protection?
Recently the government appointed Chief of Defence Staff. What are your views on that?
Culture

What is the relevance of Gandhian principles in present times? Also, state some of the principles that can be applied in order to resolve present-day crisis faced by the humanity.
Personal

You are trained as a Doctor/ Engineer/Lawyer etc. How would you use your expertise as a generalist civil servant?
Questions on your hobbies.
Questions on Work-experience.
---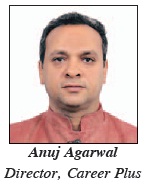 Director Carees Plus
---
Preparation Tips From "Career Plus" For Civil Services Prelims
---
Before starting your actual preparation, you should have some adequate time in hand to cover the syllabus that is why you should start at least 10 to 12 months in advance.
Some students ask us if they can prepare for Prelims in just 3 or 4 months time. Well, you can prepare for the Prelims in 3 or 4 months, if you have prior experience or gone through the Prelims before and covered the entire syllabus once. But, if you are a fresher in this entire civil services examination process, then you should start preparing for the Prelims ideally before 10 to 12 months in advance. In that, you should devote first 3 to 4 months in self study and after that you may join a coaching institute for Prelims cum Mains preparation. At "Career Plus", we start with Mains cum Prelims preparation of GS along with Optional subject preparation and cover entire syllabus in seven to eight months. After Prelims exam, we focus only on revision part and practice sessions. We also provide special tips for General Hindi/Indian languages and General English papers including Essay.
Before joining a coaching institute, first step is to go through the entire Prelims Syllabus of General Studies Paper - 1 & Paper 2 and syllabus of Mains G.S., just to get the overview of whole Prelims syllabus. So, assess the syllabus and have a syllabus book in hand to readily refer it. You cannot login to your computer every time while preparing; that is a distraction in itself. So, handy books will always help you.
Next step is to know your comfort level with the exam. If you are a beginner to the entire IAS exam, then you might be wondering- Am I capable of clearing this exam? Of course, you are very much capable even if you don't have any basic knowledge. But, having some basic knowledge will help you.
Another point in the planning process is to get the right books, magazines and newspapers for your Prelims preparation. As far as the newspaper is concerned, I always suggest any reputed English/Hindi national newspaper. And, for magazines, read one good current affairs magazine like 'Civil Services Chronicle'; just one is enough. But, along with the current affairs magazine, also read any political magazine too, it will help in answering questions in Mains. You can skip the political and ideological part of it and concentrate on the Environment, Science & Technology part.
UPSC Prelims Exam Pattern
The UPSC Prelims comprises of two objective type papers (General Studies I and General Studies II or CSAT) for a total of 400 marks. Both papers are held on the same day in two sessions via offline mode (pen-paper).
The UPSC Prelims date for Admit Card is announced on the official website of UPSC 2-3 weeks before the date of the exam.
Implementation: It is the second part of Prelims preparation. Now you have got the syllabus, right books, subscribed to the newspaper and magazines. So, once you start preparing for the Prelims, how should you move further in the preparation? You should not try to cover entire syllabus at once or all the topics - like, trying to read History, Geography, Polity, General Mental Ability - everything at once. You know, this is not a right approach.
The right approach is to pick one topic in Paper - 1 and one topic from Paper - 2 and you can divide it accordingly or may study Paper - 1 in the morning and Paper - 2 by afternoon or in the evening. But, don't go for more than 2 topics. Let's say you pick Modern India History from Paper - 1 & General Mental Ability from Paper - 2 and prepare this simultaneously. Apart from these, you should develop a habit of reading newspapers for at least one hour a day.
Focus on particular topics like:
Editorials
News articles of National interest
Sports news
Business news
Science & Technology, etc.
Whenever you start with a topic, you should complete it before starting a new one. This will help you in the third step of preparation.
Test Yourself: Many people actually leave the testing part, which is basically like taking MOCK Test, attempting the previous year's questions. If you start this later, you will have less time to rectify your weaknesses(if any).When you prepare for a new topic, after completing it refer the past ten years' question papers on that topic.
At "Career Plus" we always use this strategy. Joining a coaching will help you in this. And, if you find that you have left certain topics and have not covered very well, again you can go through that, so you can attempt Course Correction right at that time itself. This is a better approach instead of leaving it. Clearing the exam is very easy just by doing these basics in the right way. Obviously hard work is involved but that smart work is also important to crack this exam.
---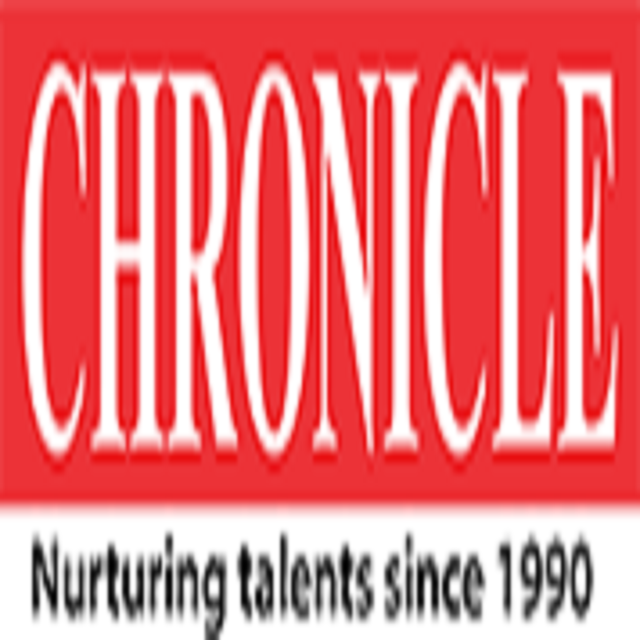 Civil Services Chronicle
---
Transcend Through Prelims
---
A Guideline to tackle all Hurdles in the Last Mile
Clearing UPSC prelims is not about mugging up a lot of information in your head, but the exam is all about testing your patience, perseverance and optimism in the exam hall even against all odds. The ability to maintain a cool head under lot of pressure is a natural trait required of a civil servant and UPSC seeks for a similar trait in the candidates through its prelims examination. A common pattern is also observed, that once an aspirant clears prelims, he most probably goes on to repeat the feat each and every year.
So, how does a student clear prelims examination? Is there any tangible way by which a new UPSC aspirant can achieve this feat? Let's find out...
The most important thing is the "management of time" in the exam hall. One's mind should race against time to find some common link between the stated statements in the question and the knowledge he/she possess from the basic reference books. This linking of fact with the given statement helps in the elimination technique. If you find any statement in the option as redundant or false you can directly eliminate that option from your answer and this increases the probability of you marking a correct answer. In a scenario where the candidate is able to eliminate two options, the question should definitely be attempted. In such a case we would suggest you mark any one of the remaining option as the probability of you marking the correct option is almost 50%.
Another strategy commonly applied by students is to find extreme statements in given options. For example- "Pradhan Mantri Jan Dhan Yojana failed to address the financial needs of rural India". Here the statement directly contradicts the salient feature of Jan Dhan Yojana which is financial inclusion. Hence, the statement is false and can be marked wrong. This also implies that there is a possibility of you finding the right answer even though you may not know anything about the question through elimination of extreme statements. Therefore, the advice would be to not skip a question just based on reading at a glance, but following it up by reading the options. This strategy is bound to fetch you some extra marks in prelims. Also, while reading the question paper cautiously note the question terminologies like 'Not', 'Incorrect', 'Only', etc. For example- In a question which states "Which of the above statements are incorrect?', many candidates have been found to mark the correct statements as they fail to notice the question terminology. These blunders need to be avoided to ensure success in prelims.
Another common mistake candidates make during exam hall is wastage of time while facing a question based solely on their ego. Let's say Student XYZ has dedicated hours of his time in reading polity but is not able to solve a basic question of Polity in Prelims. This not only reduces the confidence in aspirant XYZ but also builds in negativity. Based solely on his ego, he wastes his precious time trying to solve the polity question, only to realize later that he could have fetched marks in other un-attempted questions. This clarity of thought is normally found lacking in new aspirants and should be kept in mind.
NOTE: The purpose of UPSC prelims is not to top the examination but to clear the cut-off marks.
This requires you to fetch marks, no matter from which subject. Another mistake commonly observed is the marking of OMR sheets in the last minute by students. The best strategy while marking OMR sheets would be to attempt 20-25 questions at a time. This would avoid last minute chaos.
While solving the qualifying paper of prelims i.e. the CSAT paper, students should focus on their strengths. It has been observed that many students are afraid of aptitude and reasoning in the CSAT paper. Revision of some basic concepts of Class 10 would go a long way in scoring a decent mark in aptitude. The students can also rely on passages and comprehensions to ensure they sail through the minimum cut off. Solving few CSAT papers would go a long way in building up that confidence.
Finally, during the preparation phase of prelims, it all comes down to limiting the source of reference books, revising the selected books religiously and preparing one's own notes for each subject. These notes will help in quick revision and come in handy even during the mains preparation. The last two months before UPSC prelims is of utmost importance and needs a detailed strategy which would be based on solving the previous ten year UPSC prelims question papers and recognizing the trend of the exam. This will help you in devising a specific strategy, according to your needs focussing specifically on your weak areas. Once a study plan is fixed, stick to the time table at all costs. No prelims preparation is complete without solving multiple model question papers. These tests help in self assessment and builds up clarity and confidence on the subject in students over time. During preparation, students need to keep in mind that there is no dearth of books or study material in the market. Chasing a particular book or study material during the last stages of prelims is a mistake in itself. The students need to understand the paucity of time and stay away from such books and coaching institutes that claim guaranteed success in UPSC prelims in the last minute. There can be no substitute to faith and confidence in oneself during the preparation phase. The mantra- "Self-trust is the first step towards success" rings true in this regard.
---