News Crux Important Days/Weeks
8 December: SAARC Charter Day
---
The South Asian Association for Regional Cooperation (SAARC) Charter Day is observed annually on 8 December to commemorate the adoption of the SAARC Charter.
The SAARC Charter has 10 Articles which deal with the Objectives, Principles, Organization, Meetings, Secretariat and Financial Arrangements of the SAARC.
This year marks the 37th anniversary of the regional group.
On 8 December 1985, the SAARC Charter was adopted, in Dhaka, during the first summit of the group.
The Charter was signed by the leaders of eight South Asian nations- Bangladesh, Bhutan, Afghanistan, Maldives, Nepal, India, Pakistan, and Sri Lanka.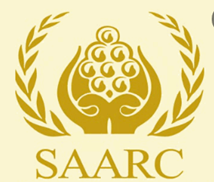 News Crux Important Days/Weeks
10 December: Human Rights Day
---
Human Rights Day is observed every year on 10 December — the day the United Nations General Assembly adopted, in 1948, the Universal Declaration of Human Rights (UDHR).
The UDHR is a milestone document, which proclaims the inalienable rights that everyone is entitled to as a human being - regardless of race, colour, religion, sex, language, political or other opinion, national or social origin, property, birth or other status.
2021 Theme: "EQUALITY - Reducing inequalities, advancing human rights"
This year's Human Rights Day theme relates to 'Equality' and Article 1 of the UDHR – "All human beings are born free and equal in dignity and rights."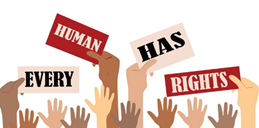 News Crux Awards In News
Indian Navy, Coast Guard among winners of IMO Award for Exceptional Bravery at Sea
---
This year, IMO council awarded Certificate of Commendation to Indian Navy, Indian Coast Guard and Master along with crew members of tugboat Ocean Bliss for exceptional and courageous efforts towards rescue operation of M/T New Diamond, which caught fire and was drifting towards the coast, laden with inflammable cargo.
The rescue team members of the Indian Navy, Indian Coast Guard and the master and crew of tugboat Ocean Bliss, carried out sustained and effective fire- fighting operations and skilfully towed the vessel away from the Sri Lankan coast, thereby preventing loss of life at sea and averted a serious marine pollution incident.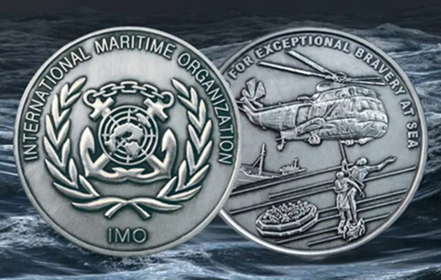 About the IMO Award for Exceptional Bravery at Sea
This annual award was established by IMO to provide international recognition for those who, at the risk of losing their own life, perform acts of exceptional bravery, displaying outstanding courage in attempting to save life at sea or in attempting to prevent or mitigate damage to the marine environment. Such acts of bravery may also involve extraordinary skills in very difficult conditions or any other display of outstanding courage.
Current News International Reports,Survey And Index
World Inequality Report 2022
---
"World Inequality Report 2022" was recently released by France-based World Inequality Lab.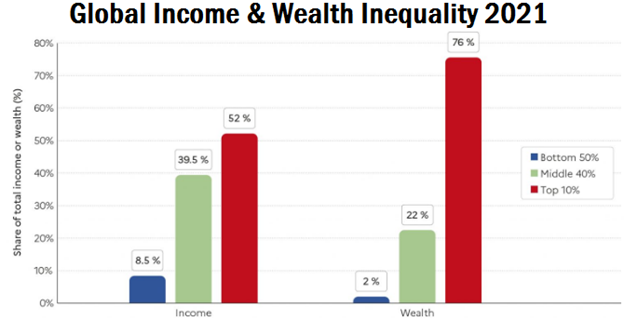 Key Findings (Global)
We are still there where we were at the 20th Century
Global inequalities today are as much as they were at the peak of Western imperialism in the early 20th century.
The share of income presently captured by the poorest half of the world's population is about half of what it was in 1820, before the great divergence between Western countries and their colonies.
Poorest Half owns 2% of Global Wealth
The poorest half of the global population "barely owns any wealth" possessing just 2 per cent of the total, whereas the richest 10 per cent of the global population own 76 per cent of all wealth, it states.
Most Unequal Region
The Middle East and North Africa (MENA) are the most unequal regions in the world.
Region with Lowest Inequality
Europe has the lowest inequality levels. In Europe, the top 10 per cent income share is around 36 per cent, whereas in MENA it is 58 per cent.
Whole of the Wealth is in Private Hands
There is a huge gap between the net wealth of governments and net wealth of the private sector.
In the last 40 years, countries have become significantly richer, but their governments have become significantly poorer.
The share of wealth held by public actors is close to zero or negative in rich countries, which means that the whole of the wealth is in private hands.
India-specific Findings
India stands out as a "poor and very unequal country with affluent elite".
Why India as a 'very unequal country'
The top 10 per cent holds 57 per cent of total national income.
The top 1 per cent holds 22 per cent of total national income.
The bottom 50 per cent share has gone down to 13 per cent of national income.
So, India stands out as a poor and very unequal country with affluent elite.
MPI & Poor in India
As per the recent Multi-dimensional Poverty Index (MPI) prepared by Niti Aayog, one in every four people in India was multidimensionally poor. Bihar has the highest proportion of people (51.91 per cent of the state's population) who are multidimensionally poor, followed by Jharkhand at 42.16 per cent and Uttar Pradesh at 37.79 per cent.
Gender Inequalities: The female labour income share is equal to 18% which is significantly lower than the average in Asia and this value is one of the lowest in the world.
What the Report Suggests
The report has suggested levying a modest progressive wealth tax on multimillionaires.
It says that given the large volume of wealth concentration, modest progressive taxes can generate significant revenues for governments that can be reinvested in education, health and the ecological transition.
---