Current News - Ecology & Environment - Pollution
Scientists have recently genetically modified a marine bacterium to break down polyethylene terephthalate (PET) plastic, addressing the issue of plastic pollution in marine environments.
Key Points
Addressing Plastic Pollution: This breakthrough offers a potential solution to combat plastic pollution in oceans by breaking down PET, which contributes significantly to microplastic pollution.
Reusability: The goal is to transform plastics into reusable products instead of merely removing them from the water and sending them to landfills.
Environmental Impact: Reducing plastic pollution in marine environments can have a positive impact on ecosystems and marine life.
Groundbreaking Achievement: This research marks the first successful expression of foreign enzymes on V. natriegens cells.
Saltwater PET Degradation: It's the first genetically engineered organism known to break down PET microplastics in saltwater, overcoming challenges related to high salt concentrations.
On 29th August, Union Minister Nitin Gadkari introduced the world's inaugural 100% ethanol-powered car in New Delhi, marking a significant step towards emission reduction and fuel efficiency enhancement.
Key Points
Historic Ethanol-Fueled Car Launch: This step aims to combat carbon dioxide emissions and improve vehicle fuel efficiency.
BS-VI Ethanol-Powered Vehicle: Minister celebrated this milestone as the launch of the world's first electrified flex-fuel vehicle, operating entirely on ethanol-based fuel. He emphasized the urgency of adopting sustainable measures to address pollution and reduce dependence on oil imports.
Economic and Environmental Benefits: Petroleum and Natural Gas Minister emphasized the financial benefits of ethanol blending.
A 20% ethanol blend in petrol could result in an annual import bill savings of 35 thousand crore rupees.
India has surpassed its 10% ethanol blending target ahead of schedule, signifying successful progress.
Global Biofuel Partnership: This collaborative effort aims to advance the adoption and integration of biofuels on an international scale.
Flex Fuel Technology: The flex fuel technology enables engines to efficiently use ethanol-blended petrol or gasoline beyond a 20% threshold.
The overarching goal is to minimize carbon emissions, promote sustainable mobility, and reduce reliance on conventional fuel sources.
A recent report highlights that air pollution in South Asia, particularly in countries like Bangladesh, India, Nepal, and Pakistan, is cutting the average life expectancy of residents by 5.1 years.
Key Points
Significant Impact: The Energy Institute published the 'Air Quality Life Index (AQLI) Annual Update 2023' report, indicating that air pollution in South Asia, particularly in Bangladesh, India, Nepal, and Pakistan, is leading to a decrease in the average life span by 5.1 years.
Indian Scenario: In India, poor air quality on average reduces an individual's life expectancy by 5.3 years.
This surpasses the impact of cardiovascular diseases (4.5 years) and child/maternal malnutrition (1.8 years) on life expectancy.
AQLI Report: The report analyzes the impact of particulate pollution on life expectancy using the Air Quality Life Index (AQLI).
Highly Affected Region: South Asia, particularly countries like Bangladesh, India, Nepal, and Pakistan, experiences a higher impact on life expectancy due to air pollution compared to other health threats like tobacco use, unsafe water and sanitation, and alcohol use.
Elevated Exposure: The average person in these countries faces particulate pollution levels that are 51.3% higher than those at the beginning of the century.
Impact on Life Years Lost: The report emphasizes that if pollution levels had remained constant since 2000, the residents of these countries would have been expected to lose 3.3 years of life expectancy.
Pollution in Specific Countries: Bangladesh stands as the most polluted nation globally, facing 6.8 years of average life loss per person due to pollution.
India follows closely, where all 1.3 billion people live in areas with particulate pollution exceeding WHO guidelines.
Increasing Pollution Levels: Air quality levels in India have deteriorated significantly. From 1998 to 2021, average annual particulate pollution increased by 67.7%, shortening average life expectancy by 2.3 years. Moreover, from 2013 to 2021, India contributed to 59.1% of the global increase in pollution.
Reasons behind Pollution Spike: The report attributes the increase in air pollution to rapid industrialization, economic development, population growth, and increased energy demand and fossil fuel usage across the region.
Effects of Particulate Pollution: Particulate matter like PM 2.5, due to its tiny size, can easily enter the circulatory system, leading to chronic diseases such as asthma, heart attacks, bronchitis, and respiratory problems.
After being designated as a "non-attainment city" by the Central Pollution Control Board (CPCB) six years ago, 'Swachh Indore' has recently risen to the forefront of cities making substantial strides in improving air quality, emerging as the leader in the 'over 10-lakh population category'.
Key Points:

Indore Tops Swachh Vayu Sarvekshan: Indore secured the top position in the Swachh Vayu Sarvekshan ranking, part of the National Clean Air Programme (NCAP), with an impressive score of 187 out of 200 points.
Non-attainment cities: These are the cities that have fallen short of the National Ambient Air Quality Standards (NAAQS) for over five years.
Diverse Rankings among Cities: In contrast, Gwalior scores 117 points, placing 43rd, while Bhopal secures the fifth position with 181 points, and Jabalpur claims the seventh position with 172 points.
Evaluation Methodology and Criteria: The ranking is determined based on the evaluation of self-assessment reports submitted by cities on the PRANA portal.
The assessment covers multiple domains, such as solid waste management, road dust management, vehicular emission control, industry-related emission abatement, and more.
Indore's Initiatives and Progress: Indore's improvement initiatives include installing air quality monitoring stations, intensively sweeping roads at night, increasing green cover, and transitioning to cleaner public transport options like CNG/electric vehicles.
Recently, a comprehensive global study has unveiled a disturbing connection between escalating air pollution and the rapid rise of antibiotic resistance, a grave threat to global public health.
Key Points:
Widespread Antibiotic Resistance: The study's findings underscore a significant global concern, highlighting the correlation between mounting levels of air pollution and the alarming surge in antibiotic resistance observed across all continents and countries.
Strengthening Link Over Time: As air pollution levels have risen, the instances of antibiotic resistance have shown larger increases.
Air Pollution's Impact on Health: While antibiotic misuse and overuse remain primary drivers of resistance, the study suggests that air pollution exacerbates the problem, adding to the complexity of the issue.
Mechanisms of Link Unclear: Although the study did not delve into the specific mechanisms underlying the link between air pollution and antibiotic resistance, evidence suggests that particulate matter PM2.5 could carry antibiotic-resistant bacteria and genes, potentially contributing to their inhalation and transmission.
A Dual Menace: The study's lead author underscores the dual benefits of combating air pollution: mitigating its detrimental effects and potentially curbing the proliferation of antibiotic-resistant bacteria.
Possible Pathways: The research highlights potential pathways through which antibiotic-resistant genes are disseminated via air pollution, including hospitals, farms, and sewage-treatment facilities that release antibiotic-resistant particles into the air, propagating them over significant distances.
On July 28, 2023, the Earth experienced its first Plastic Overshoot Day, marking the point at which amount of plastics surpassed the planet's waste management capacity.
Key Points:

Additional Plastic Waste: The 2023 Plastic Overshoot Day Report by Swiss-based research consultancy Earth Action (EA) estimated that an extra 68,642,999 tonnes of plastic waste would end up in the environment this year.
Major Contributors to Plastic Pollution: India is one of the 12 countries responsible for 52% of the world's mismanaged plastic waste, along with China, Brazil, Indonesia, and others.
Tripling of Global Plastic Pollution: Despite increased waste management capacity and pledges, plastic production is expected to triple global plastics pollution by 2040.
Impact of Short-Life Plastics: Short-life plastics, including single-use plastics and plastic packaging, account for 37% of the world's total plastic consumption and pose a higher risk of environmental leakage.
Highest Plastic Consumption Per Person: Iceland tops the list with 128.9 kg of plastic consumption per person, while India's per-person consumption is 5.3 kg, significantly lower than the global average of 20.9 kg.
Mismanaged Waste Index (MWI): India ranks fourth in the MWI, with 98.55% of generated waste being mismanaged.
Global Treaty on Plastic Pollution: India proposed a global ban on single-use plastics in 2019, and the world agreed to create a UN Plastic Treaty by 2024, aiming to combat plastic pollution effectively.
Recent studies have revealed that the Batagaika crater, the world's largest permafrost crater, is rapidly expanding due to thawing permafrost, exacerbated by global warming.
Key Points:

Permafrost: Permafrost is ground that remains frozen at or below 32°F (0°C) for at least two years and is common in high mountain regions and Earth's higher latitudes.
Location: The crater, located in the Sakha Republic, has deepened up to 100 meters and expanded over the years due to the melting of underground permafrost after deforestation.
Impact of Global Warming: Russia is warming about 2.5 times faster than the global average, leading to the melting of the country's long-frozen tundra, releasing potent greenhouse gases like methane.
Thawing permafrost causes immediate infrastructural damage, including buckling roadways, splitting houses, and disrupting pipelines.
Scientists warn that the soil beneath the slump in the Batagaika crater contains dangerous amounts of organic carbon, releasing into the atmosphere as permafrost thaws and contributing to further planet warming.
According to a recent study, background radiation levels in parts of Kerala are nearly three times more than what had been previously assumed.
The radiation levels: The radiation levels discovered in the present study were measured to be higher than what was assumed before the study was conducted, highlighting the importance of updating and improving estimates on natural background radiation.
The study found that the average natural background levels of gamma radiation in India was 94 nGy/hr, roughly 0.8 milli sievert/year.
The higher radiation levels in Kollam, Kerala are attributed to monazite sands that are high in thorium.
Southern India, because of the presence of granite and basaltic, volcanic rock, has higher levels of radiation from uranium deposits.
Previous studies have checked for higher rates of cancer or mortality in areas with high radiation levels and have found nothing out of the ordinary.
The higher levels of background radiation found in parts of Kerala do not translate to an elevated health risk.
The International Atomic Energy Agency (IAEA) Specification: Public exposure to radiation shouldn't exceed 1 milli-Sievert every year.
Workers in nuclear plants or those exposed due to their occupation shouldn't be exposed to over 30 milli-Sievert every year.
The authors of the study note that the body is accustomed to higher doses of radiation and that the limits set by the IAEA are extremely conservative and reflect abundant caution.
Gamma radiation: Radiation can come from anywhere, including inside our bodies or from the constituents of matter.
Gamma rays, a type of radiation that can pass unobstructed through matter, are generally harmless unless present in large concentrated doses. (Note: Gamma rays are a type of electromagnetic radiation, with the highest frequency and energy in the electromagnetic spectrum. They are produced by the decay of atomic nuclei, nuclear reactions, and other high-energy processes in the universe).
The International Atomic Energy Agency (IAEA) is an international organization that promotes the peaceful use of nuclear energy and technology and works towards preventing the spread of nuclear weapons. It was established in 1957 and is headquartered in Vienna, Austria.
On December 14, 2022, the World Bank released a report titled 'Striving for Clean Air: Air Pollution and Public Health in South Asia'.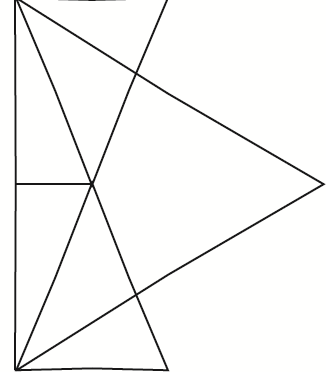 Background
Persistently hazardous levels of air pollution have caused public health crises in South Asia demanding urgent action.
Using a modelling approach over South Asia as a whole, the WB report lays out multiple scenarios and costs involved in reducing the region's exposure to particulate matter (PM).
Key Highlights of the Report
Over 60% of South Asians are exposed to an average of 35 µg/m3 of PM2.5.
In some parts of the Indo-Gangetic Plain (IGP) it spiked to as much as 100 µg/m3 – nearly 20 times the upper limit of 5 µg/m3 recommended by the WHO.
According to a World Bank report, India has six large Airsheds, some of them shared with Pakistan, between which air pollutants move. They are:
West/Central Indo-Gangetic Plain (IGP) that included Punjab (Pakistan), Punjab (India), Haryana, part of Rajasthan, Chandigarh, Delhi, and Uttar Pradesh.
Central/Eastern IGP: Bihar, West Bengal, Jharkhand, Bangladesh
Middle India: Odisha/Chhattisgarh
Middle India: Eastern Gujarat/Western Maharashtra
Northern/Central Indus River Plain: Pakistan, part of Afghanistan; and
Southern Indus Plain and further west: South Pakistan, Western Afghanistan extending into Eastern Iran.
When the wind direction was predominantly northwest to the southeast, 30% of the air pollution in Indian Punjab came from the Punjab Province in Pakistan and, on average, 30% of the air pollution in the largest cities of Bangladesh (Dhaka, Chittagong, and Khulna) originated in India.
What are Airsheds?
The World Bank defines an airshed as a common geographic area where pollutants get trapped, creating similar air quality for everyone.
The concept is demonstrated by a 2019 study that found approximately half of the population-weighted PM2.5 in Delhi comes from outside the territory, of which 50% is from Haryana and Uttar Pradesh.
Major sources of Air Pollution in South Asia
Large industries, power plants and vehicles are dominant sources of air pollution around the world;

But in South Asia, other sources make substantial additional contributions.
These include combustion of solid fuels for cooking and heating, emissions from small industries such as brick kilns, burning of municipal and agricultural waste, and cremation.

Air pollution travels long distances— crossing municipal, state, and national boundaries—and gets trapped in large "airsheds" that are shaped by climatology and geography.
Indian Efforts to curb Air Pollution
The National Clean Air Campaign (NCAP) (2019) aims to reduce (40% over 2017 levels by 2025-26) air pollution in 131 of India's most polluted cities.
The government of India has set aside $1.7 billion to fight air pollution over the next five years, as per the recommendation of the 15th Finance Commission.
(SAFAR) Portal: SAFAR is a national initiative introduced by the Ministry of Earth Sciences (MoES) to measure the air quality of a metropolitan city.
Air Quality Index: AQI has been developed for eight pollutants viz. PM2.5, PM10, Ammonia, Lead, nitrogen oxides, sulphur dioxide, ozone, and carbon monoxide.
Parliament has approved to the establishment of the Commission of Air Quality Management in the National Capital Region and adjoining areas.
The clean air action plan is implemented across the states with guidelines from WB.
At the World Economic Forum's (WEF) Annual Meeting 2022 taking place in Davos, India has joined the First Movers Coalition, a global initiative aimed at decarbonising the heavy industry and long-distance transport sectors responsible for 30 per cent of global emissions.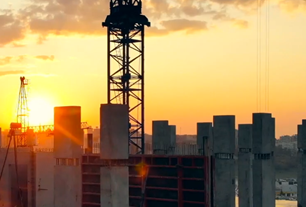 About First Movers Coalition
The First Movers Coalition is a global initiative harnessing the purchasing power of companies to decarbonize seven "hard to abate" industrial sectors that currently account for 30% of global emissions: Aluminum, Aviation, Chemicals, Concrete, Shipping, Steel, and Trucking; along with innovative Carbon Removal technologies.
'First Movers Coalition' is an initiative of the World Economic Forum and the US government.
New Partners
In addition to the US government, the coalition now has India, Japan and Sweden in the Steering Board, as well as Denmark, Italy, Norway, Singapore and the United Kingdom as government partners.
These government partners will invite companies from their countries to join the coalition and pursue public policies to commercialise the green technologies corporate members commit to purchasing.
Purchase Commitment
The coalition's members have committed to purchasing – out of their total industrial materials and long-distance transport spending – a percentage from suppliers using near-zero or zero-carbon solutions, despite the premium cost.
If enough global companies commit a certain percentage of their future purchasing to clean technologies in this decade, this will create a market tipping point that will accelerate their affordability and drive long-term, net-zero transformation across industrial value chains.
Two New Targets
The coalition also announced two new target sectors: carbon dioxide removal and aluminium, which join the four existing sectoral pledges (aviation, shipping, steel and trucking) launched at COP26.