News Crux Organisation In News
Indian Space Association (ISpA)
---
On 11th October 2021, the Indian Space Association (ISpA) was launched.
The Indian Space Association (ISpA) is the premier industry association of space and satellite companies.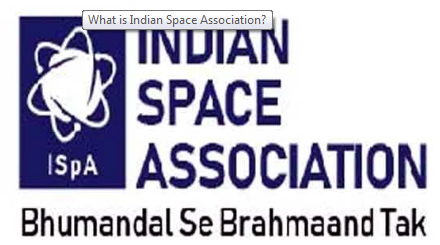 Aim & Objective
ISpA aims to contribute to the Government of India's vision of making India Atmanirbhar and a global leader in the space arena, which is fast emerging as the next growth frontier for mankind.
The association will engage with stakeholders across the ecosystem for the formulation of an enabling policy framework that fulfils the Government's vision.
ISpA will also work towards building global linkages for the Indian space industry to bring in critical technology and investments into the country to create more high skill jobs.
ISpA is represented by leading home grown and global corporations with advanced capabilities in the space and satellite technologies.
Members
Its founding members include Bharti Airtel, Larson & Toubro, Nelco (Tata Group), OneWeb, Mapmyindia, Walchandnagar Industries and Alpha Design Technologies.
Other core members include Godrej, Hughes India, Ananth Technology Limited, Azista-BST Aerospace Private Limited, BEL, Centum Electronics, Maxar India.
Chairman: Mr. Jayant Patil, Whole time Director - Defence & Smart Technologies, is the first Chairman of ISpA
Vice Chairman: Mr. Rahul Vatts, Chief Regulatory Officer Bharti Airtel and Director – OneWeb India is the Vice Chairman
Director General: Lt Gen. A.K. Bhatt (Retd) is the Director General of the Association.
Current News Indian Economy Agriculture & Allied Sector
'Kanyakumari Clove' Gets GI Tag
---
The clove grown in the hills of Kanyakumari district in Tamil Nadu has been awarded a geographical indication (GI).
Due to the moderate temperature prevailing in Kanyakumari district, the fragrances in the cloves evaporate in small quantities, thus making it possible to obtain concentrated essential oils.
The total production of cloves in India is 1,100 metric tons. Of this, 1,000 metric tons is produced in Tamil Nadu every year. Kanyakumari district alone produces 750 metric tons of cloves.
Cloves cultivated in Kanyakumari district are rich in Eugenol Acetate, a chemical that is highly available in essential oils.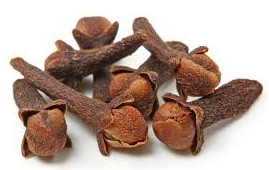 News Crux Awards In News
Nobel Prize for Economics 2021
---
United States-based economists David Card, Joshua Angrist and Guido Imbens were awarded the 2021 Nobel Prize in economics for their pioneering the use of "natural experiments" to understand the causal effects of economic policy and other events.
David Card took half the prize "for his empirical contributions to labour economics".
Angrist and Imbens shared the other half "for their methodological contributions to the analysis of causal relationships".
The Nobel Prize for economics this year recognizes pivotal research that upended long-standing beliefs about the effects of minimum wage increases and influxes of immigrant workers.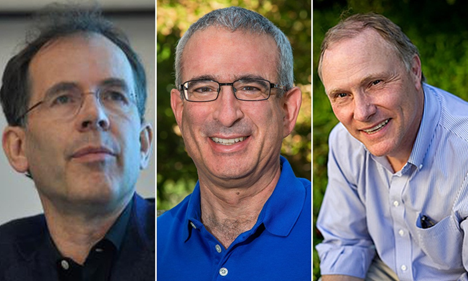 (Image Source: Daily Mail)

What are Natural Experiments?
Natural experiments use real-life situations to work out effects on the world, an approach that has spread to other fields and revolutionised empirical research.
Some Findings of their Studies
An increase in the minimum wage had no effect on the number of employees.
An influx of immigrants into a city doesn't cost native workers jobs or lower their earnings, though earlier immigrants can be negatively affected.
Increased immigration can have a positive impact on income for people born in the country.
About the Prize
The prize, formally known as the Sveriges Riksbank Prize in Economic Sciences in Memory of Alfred Nobel.
Laureates in the Memorial Prize in Economics are selected by the Royal Swedish Academy of Sciences.
It was first awarded in 1969 to Dutch economist Jan Tinbergen and Norwegian economist Ragnar Frisch.
Indian to win Nobel Prize in Economics
Amartya Sen: In 1998, Amartya Sen became first Indian to win the Nobel "For his contributions to welfare economics".
India-born Person to win Nobel Prize in Economics
Abhijit Banerjee: In 2019, Abhijit Banerjee (United States) won the Economics Nobel "For their experimental approach to alleviating global poverty".
News Crux Ecology & Environment
NTCA approves 4th Tiger Reserve of Chhattisgarh
---
On 5th October 2021, the National Tiger Conservation Authority (NTCA) approved the Chhattisgarh government's proposal to declare the combined areas of the Guru Ghasidas National Park and Tamor Pingla Wildlife Sanctuary as a Tiger Reserve.
The new Reserve is located in the northern part of the state, bordering Madhya Pradesh and Jharkhand.
This will be the fourth Tiger Reserve in Chhattisgarh, after the Udanti-Sitanadi, Achanakmar, and Indravati Reserves.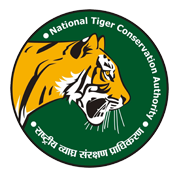 News Crux Important Days/Weeks
11 October: International Day of the Girl Child
---
The International Day of the Girl Child is observed annually to raise awareness of issues facing girls internationally surrounding education, nutrition, child marriage, and legal and medical rights.
The theme for 2021 International Day of the Girl Child is "Digital generation. Our generation".
This year's theme calls for equal access to the internet and digital devices for girls' and targeted investments to facilitate opportunities for girls' to safely and meaningfully access, use, lead and design technology.
Women and girls represent half of the world's population and, therefore, also half of its potential. Gender equality, besides being a fundamental human right, is essential to achieve peaceful societies, with full human potential and sustainable development. Moreover, it has been shown that empowering women spurs productivity and economic growth.

News Crux Important Days/Weeks
10 October: World Mental Health Day
---
Celebrated every year on October 10, the day is aimed at raising awareness about mental health.
The campaign slogan for this year's observation is "Mental health care for all: let's make it a reality".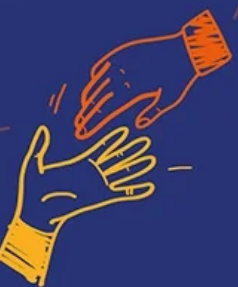 News Crux Awards In News
Lal Bahadur Shastri National Award for Excellence
---
The Vice President Shri M Venkaiah Naidu presented the 22nd Lal Bahadur Shastri National Award for Excellence to eminent pulmonologist and Director of the All India Institute of Medical Sciences (AIIMS), Dr. Randeep Guleria.
Dr. Randeep Guleria was awarded for his stellar role in creating awareness about the pandemic in recent times.
The Lal Bahadur Shastri National Award is an annual prestigious award instituted from Lal Bahadur Shastri Institute of Management, Delhi.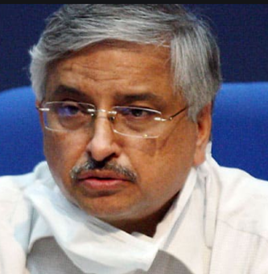 News Crux Awards In News
Prani Mitra Awards 2021
---
The two-day National conference for zoo directors and veterinarians organized by Central Zoo Authority (CZA) and hosted by Sardar Patel Zoological Park, Kevadia, Gujarat.
At the conference, the CZA gave away Prani Mitra Awards - that are given every year under 4 categories.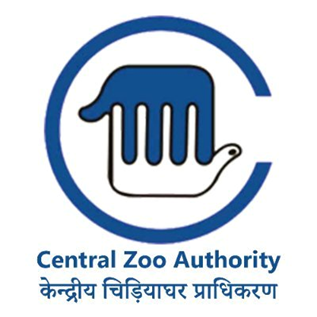 Category & Winners
Outstanding Animal Keeper: Shrimati Lakhidevi, Bhagwan Birsa zoological Park, Ranchi Jharkhand.
Outstanding Educationist/ Biologist: Shri Harpal Singh, Educationist Mahendra Chaudhary Zoological Park Chatbir Punjab.
Outstanding Veterinarian: DrIlliyaraja Agra Bear Rescue Facility, Uttar Pradesh
Outstanding Director: Dr Vibhu Prakash Mathur, Director Vulture Conservation Breeding Centre, Pinjore Haryana.
News Crux Awards In News
Aryabhata Award 2021
---
The Chairman of DRDO Dr G Satheesh Reddy has been conferred the prestigious Aryabhata Award for his outstanding life-time contribution to the promotion of astronautics in India.
Dr G Satheesh Reddy is a pioneer in the area of R&D of advanced avionics, navigation and missile technologies. He has contributed immensely to strategic and tactical missile systems and helped the country become self-reliant in critical defence technologies.
The Aryabhata Award is an annual award, presented to individuals with notable lifetime contributions in the field of astronautics and aerospace technology in India.
It was instituted by the Astronautical Society of India (ASI).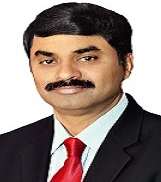 (Image Source: DRDO)

---