News Crux Science & Technology
'Y' Chromosome regulates Genes on other Chromosomes: CCMB
---
A recent study by a team of geneticists from Centre for Cellular and Molecular Biology (CCMB), Hyderabad has revealed that the 'Y chromosome' has some other functions as well other than sex determination.

The research suggests that beyond determining the gender of a person, the Y chromosome also regulates genes on other chromosomes involved in male reproduction.
Research has shown a bunch of DNA repeats on mouse Y chromosome, which regulate genes expressed from other chromosomes in testis, specifically those required in reproduction. They also showed that these repeats are species-specific; they are not present in other species. These repeats give rise to a class of small RNAs called piRNAs. This is the first report of piRNAs from Y chromosomes.
News Crux Ecology & Environment
'Copper Mahseer': State Fish of Sikkim
---
The Sikkim government has declared 'Copper Mahseer' (Neolissochilus hexagonolepis) locally named 'Katley' as the 'State Fish'.

In Sikkim, 'Copper Mahseer' is found in varied altitudes covering entire state predominantly confined in Teesta and Rangit rivers and their tributaries.
In the year 2014 the fish was categorized as 'Endangered' by the IUCN (International Union for Conservation of Nature).
News Crux Obituary
Noted Litterateur Manorama Mohapatra Passed Away
---
Eminent litterateur, social worker and former editor of Odia daily 'The Samaja' Manorama Mohapatra has passed away on 18 September 2021.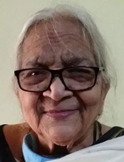 She was former editor of Odia daily 'The Samaja'.
Mohapatra has more than 40 books and novels to her credit.
Among others, she was honoured with Sahitya Akademi Award in 1984.
For her immense contribution to the field of literature, she was appointed President of Odisha Sahitya Akademi in 1991, the first woman to hold this post, till 1994.
State In News Rajasthan
Criminal Laws (Rajasthan Amendment) Bill-2021 passed by Assembly
---
On 18th September 2021, the Rajasthan Assembly passed the Criminal Laws (Rajasthan Amendment) Bill-2021.

The Criminal Laws (Rajasthan Amendment) Bill has provisions for life imprisonment for adulteration of food, or drugs and medicines, making their sale a cognisable and non-bailable offence.
The Bill mainly seeks to empower Food Safety Officers and Drug Inspectors, as well as address the differences in punishment for food adulteration under various laws.
The Bill amends sections 272 to 276 of the IPC, which deal with offences relating to adulteration of food, drink, drug or medical preparations.
Following the amendment bill passed in the Assembly, the crimes falling under IPC sections 272 to 276 will be cognisable and non-bailable, once the law becomes an Act.
Sports In News Snooker
Pankaj Advani wins Asian Snooker Championship 2021
---
India's Pankaj Advani successfully defended the Asian Snooker Championship at the Al Messila, a luxury collection resort & spa, in Doha, Qatar on 16th September 2021 outplaying Amir Sarkhosh of Iran.

Pankaj Advani has won this title for a second consecutive time. He is the winner of the last Asian Snooker Championship held in 2019.
Pankaj is the only player who has won the title in all forms of billiards, snooker, 6Reds, and 10Reds competitions.
---