Current News National Study/Survey/Report/Index
Key Findings of NFHS-5 Phase II
---
After NFHS-5 in respect of 22 States & UTs covered in Phase-I (released in December, 2020), the Phase II report was released recently for India and 14 States/UTs (clubbed under Phase-II) of the 2019-21 National Family Health Survey (NFHS-5).
The States and UTs which were surveyed in the Phase-II are Arunachal Pradesh, Chandigarh, Chhattisgarh, Haryana, Jharkhand, Madhya Pradesh, NCT of Delhi, Odisha, Puducherry, Punjab, Rajasthan, Tamil Nadu, Uttar Pradesh and Uttarakhand.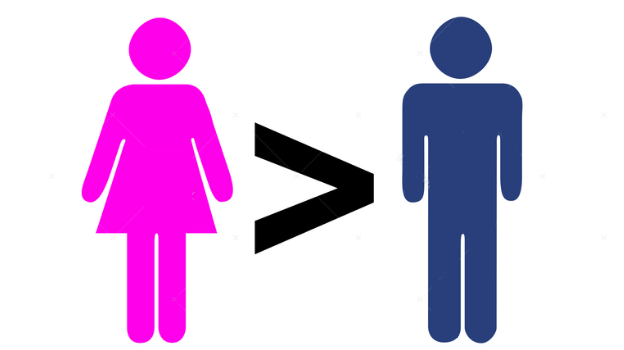 The key results from India and Phase-II States/UTs NFHS-5 Factsheet
More Women than Men in India for the 1st Time
India now has 1,020 women for every 1000 men. The numbers indicate that India can no longer be called a country of "missing women", a phrase first used by Nobel Prize winning economist Amartya Sen in a 1990 essay in the New York Review of Books. Back then, there were 927 women per 1,000 men in India. According to NFHS-3, conducted in 2005-06, the ratio was equal, 1000: 1000; it went down to 991:1000 in 2015-16 in NFHS-4. This is the first time, in any NFHS or Census, that the sex ratio is skewed in favour of women.
Gender Ratio at Birth - Still a Concern
The gender ratio at birth for children born in the last five years is still 929, which suggests that son-preference, in its various macabre forms, still persists, but the sex ratio is a significant milestone achieved on the back of policies aimed to curb sex selection practices that were once rampant and female infanticide, and on the fact that women in India tend to live longer than men.
Other Findings
The Total Fertility Rates (TFR) - an average number of children per women has further declined from 2.2 to 2.0 at the national level and all 14States/UT's ranging from 1.4 in Chandigarh to 2.4 in Uttar Pradesh. All Phase-II States have achieved replacement level of fertility (2.1) except Madhya Pradesh, Rajasthan, Jharkhand and Uttar Pradesh.
Overall Contraceptive Prevalence Rate (CPR) has increased substantially from 54% to 67% at all-India level and in almost all Phase-II States/UTs with an exception of Punjab. Use of modern methods of contraceptives has also increased in almost all States/UTs.
Unmet needs of Family Planning - have witnessed a significant decline from13 per cent to 9 per cent at all-India level and in most of the Phase-II States/UTs. The unmet need for spacing which remained a major issue in India in the past has come down to less than 10 per cent in all the States except Jharkhand (12%), Arunachal Pradesh (13%) and Uttar Pradesh (13%).
Full Immunization Drive among Children aged 12-23 months has recorded substantial improvement from 62 per cent to 76 per cent at all-India level.11out of 14 States/UTs has more than three-fourth of children aged 12-23 months with fully immunization and it is highest (90%) for Odisha.
Institutional Births: Increased substantially from 79 per cent to 89 percent at all-India Level. Institutional delivery is 100 per cent in Puducherry and Tamil Nadu and more than 90 per cent in 7 States/UTs out of 12 Phase II States/UTs.
C-section: Along with an increase in institutional births, there has also been a substantial increase in C-section deliveries in many States/UTs especially in private health facilities.
Child Nutrition: Improved
Stunting: Declined from 38 per cent to 36 per cent
Wasting: Declined from 21 per cent to 19 per cent
Underweight: Declined from 36 per cent to 32 percent
Breastfeeding: Improved
Exclusive breastfeeding to children under age 6 months has shown an improvement in all-India level from 55 percent in 2015-16 to 64 per cent in 2019-21. All the phase-II States/UTs are also showing a considerable progress.
Anaemia is still a Concern
Among children and women it continues to be a cause of concern. More than half of the children and women (including pregnant women) are anemic in all the phase-II States/UTs and all-India level compared to NFHS4, in spite of substantial increase in the composition of iron folic acid (IFA) tablets by pregnant women for 180 days or more.
State In News Madhya Pradesh
Recognising Tantya Bhil - the "Indian Robin Hood"
---
On 22nd November 2021, the Chief Minister of Madhya Pradesh announced that the Patalpani Railway Station in Indore will be renamed after Tantya Bhil, also known as the "Indian Robin Hood".
Tantya Bhil, who belonged to the Bhil tribe of the indigenous Adivasi community, was born in 1840 in Badada village under East Nimar, now known as Khandwa, in Madhya Pradesh.
Tantya is hailed as one of the revolutionaries who waged an armed struggle against British rule for 12 years. He used to plunder the treasuries of the British government and the wealth of their followers to distribute it among the poor and needy.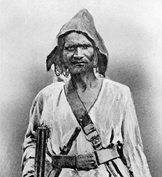 ---