Current News - Indian Economy - Survey And Index
According to a recent study, global debt reached an all-time high of $307 trillion during the second quarter of the year, even as rising interest rates slowed bank credit growth.
Key Points
Record Global Debt: Despite the impact of increasing interest rates on bank lending, global debt in dollar terms has surged by $10 trillion in the first half of 2023 and by a staggering $100 trillion over the past decade.
Rising Debt-to-GDP Ratio: The latest increase has pushed the global debt-to-GDP ratio higher for a second consecutive quarter, reaching 336%. Prior to 2023, this ratio had been declining for seven quarters.
Factors behind Rising Debt Ratio: Slower economic growth and a slowdown in price inflation were cited as the main drivers of the rising debt ratio.
The sudden surge in inflation had previously led to a sharp decline in the debt ratio over the past two years.
Origins of Debt Build-Up: Over 80% of the recent debt accumulation originated in developed countries, with the United States, Japan, Britain, and France witnessing the largest increases. Among emerging markets, China, India, and Brazil contributed significantly to the debt rise.
Impact on Government Interest Expenses: As interest rates rise alongside higher debt levels, domestic debt pressures will intensify, particularly concerning government interest expenses.
Impact on Emerging Markets: Prolonged high rates in the United States could direct necessary investments toward less-risky developed nations, potentially pressuring emerging markets.
India has secured sixth position in the South Asian region in terms of Internet Resilience, as per the recently released Pulse Internet Resilience Index (IRI) by the non-profit Internet Society in early August.
Key Points:

India's Internet Resilience Ranking: India has been ranked sixth in South Asia based on the Pulse Internet Resilience Index (IRI), trailing behind Bhutan, Bangladesh, Nepal, and ahead of Pakistan.
Parameters for Resilience: The IRI evaluates internet resilience considering four key parameters: infrastructure, performance, security, and market readiness.
India's Resilience Scores: India's overall internet resilience is 43 percent, with a breakdown of 31 percent for infrastructure, 40 percent for performance, 66 percent for security, and 35 percent for market readiness.
Mobile Connectivity and Security: The report highlights India's strong mobile connectivity with 81 percent network coverage, contributing to its infrastructure score.
Market Readiness and Affordability: India's market readiness is marked by significant affordability (87 percent) but a low domain count (3 percent), affecting its overall score.
Regional Rankings: In Southern Asia, Bhutan leads with 58 percent resilience, followed by Bangladesh (51 percent), Maldives (50 percent), Sri Lanka (47 percent), Nepal (43 percent), and India (43 percent).
Continental and Global Figures: Europe has the highest continental resilience at 60 percent, while Africa has the lowest at 36 percent.
Recently, provisional data from the Department of Commerce reveals that in the fiscal year 2022-23, India's farm exports reached a record high of $53.15 billion, surpassing the previous year's figure of $50.24 billion.
This data provides an early indication of the positive growth and performance of India's agricultural sector in terms of exports.
Trade Surplus and Imports: Total farm exports reached $53.15 billion in 2022-23, surpassing the previous year's record.
Agricultural trade surplus slightly decreased from $17.82 billion to $17.46 billion.
Import of fertilizers rose from $14.17 billion to $17.21 billion, narrowing the surplus further.
Fluctuations in Global Prices: Between 2013-14 and 2015-16, exports declined due to a drop in global prices.
The UN Food and Agriculture Organization's Food Price Index (FPI) decreased during that period.
The FPI has since recovered, making India's agricultural commodities more price competitive and leading to increased exports.
Major Export Contributors: Marine products, non-basmati rice, and sugar have been significant contributors to India's agricultural exports.
Marine product exports grew steadily, reaching $8.08 billion in 2022-23.
Non-basmati rice exports more than doubled, reaching $6.36 billion.
Sugar exports reached $5.77 billion, making India the world's second-largest exporter.
Decline in Exports for Some Items: Spices, buffalo meat, raw cotton, guar gum, and oil meals have seen a decline in exports.
Spice exports stagnated after reaching almost $4 billion in 2020-21.
Buffalo meat exports never recovered to their peak of $4.78 billion in 2014-15.
Imports Profile: India's imports of farm produce are dominated by vegetable oils.
Vegetable oil imports more than doubled from $9.67 billion to $20.84 billion.
Dependence on imports for vegetable oils decreased to about 10% for pulses.
Declining International Prices: The latest FPI reading shows a decline, which may impact India's agri-exports.
Domestic Concerns: Food inflation fears ahead of the 2024 national elections may impact trade.
Government measures, such as export bans and restrictions, have been implemented in response.
Potential Impact of Southwest Monsoon: If the southwest monsoon season delivers subnormal rainfall, more export curbs and import liberalization can be expected.
On 30th June, Finance Minister Nirmala Sitharaman released the Business Reform Action Plan (BRAP)-2020 in New Delhi.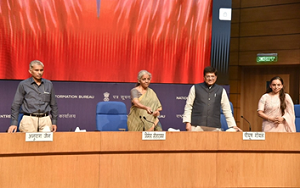 Reform & Regulatory Areas in BRAP 2020
The BRAP 2020 includes 301 reform points covering 15 business regulatory areas, such as access to information, single window system, labour and land administration.
118 new reforms were included to further augment the reform process. Sectoral reforms with 72 action points spread across nine sectors like trade license, healthcare, legal metrology, and cinema halls were introduced for the first time to expand the scope of the reform agenda.
No Ranking but Categorization in BRAP 2020
The commerce and industry ministry has this time changed the system of ranking by making it category-based - top achievers, achievers, aspires, and emerging business ecosystems - against the earlier practice of announcing ranks. It was done so because the difference between various states/UTs was so little.
Top Achievers: Andhra Pradesh, Gujarat, Haryana, Karnataka, Punjab, Telangana and Tamil Nadu.
Achievers: Himachal Pradesh, Madhya Pradesh, Maharashtra, Odisha, Uttarakhand and Uttar Pradesh
Aspirers: Assam, Chhattisgarh, Goa, Jharkhand, Kerala, Rajasthan and West Bengal
Emerging Business Ecosystems: Andaman and Nicobar, Bihar, Chandigarh, Daman and Diu, Dadra and Nagar Haveli, Delhi, Jammu and Kashmir, Manipur, Meghalaya, Nagaland, Puducherry and Tripura
About Business Reform Action Plan
The Department of Industrial Policy and Promotion (DIPP), Ministry of Commerce and Industry, since 2014, has been assessing states/UTs based on their performance in the implementation of prescribed reforms in the BRAP exercise.
Purpose of BRAP
The broader aim of the exercise is to boost investor confidence, foster a business-friendly climate and augment the ease of doing business across the country by introducing an element of healthy competition through a system of assessing states based on their performance in the implementation of Business Reforms Action Plan (BRAP).
BRAP has a unified objective for India to emerge as a most favoured Investment Destination across the globe.
On 27th June, 2022, NITI Aayog launched a report titled 'India's Booming Gig and Platform Economy: Perspectives and Recommendations' on Future of Work'.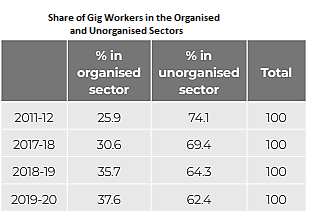 Objective
The objective of the study was to understand the significance of this sector to the economy, to employment generation and suggest measures to encourage employment in the sector, along with initiatives for social security.
Why Focus on Gig Economy
The rapidly burgeoning gig workforce is ushering in a new economic revolution globally.
India – with its demographic dividend of half-a-billion labour force and the world's youngest population, rapid urbanisation, widespread adoption of smartphones and associated technology – is the new frontier of this revolution.
Gig economy – transforming the way we move, work, and live – not just impacts how we do business but also affects our GDP.
Features of the Report
The report is a first-of-its-kind study that presents comprehensive perspectives and recommendations on the gig–platform economy in India.
The report provides a scientific methodological approach to estimate the current size and job-generation potential of the sector.
It highlights the opportunities and challenges of this emerging sector and presents global best practices on initiatives for social security and delineates strategies for skill development and job creation for different categories of workers in the sector.
Key Findings
The report estimates that in 2020–21, 77 lakh (7.7 million) workers were engaged in the gig economy. They constituted 2.6% of the non-agricultural workforce or 1.5% of the total workforce in India.
The gig workforce is expected to expand to 2.35 crore (23.5 million) workers by 2029–30.
Gig workers are expected to form 6.7% of the non-agricultural workforce or 4.1% of the total livelihood in India by 2029–30.
At present, about 47% of the gig work is in medium skilled jobs, about 22% in high skilled and about 31% in low skilled jobs.
Trend shows the concentration of workers in medium skills is gradually declining and that of the low skilled and high skilled is increasing.
Recommendations
To harness the potential of the gig-platform sector, the report recommends:
A. Policy Recommendations
1. Catalyse Platformization in India
Platformization of all occupations and industries must be catalysed.
Promote entrepreneurship, and ensure ease of starting and doing business in the platform economy.
Accelerate the platformization of the mobility economy.
Skilling, upskilling, and reskilling programmes must all be aligned to jobs of the 21st century, i.e. platform jobs of today and tomorrow.
2. Unlock Financial Support for Platform Businesses
3. Accelerate Financial Inclusion of Platform Workers
B. Recommendations for Future Estimation
Separate Enumeration: Undertake a separate enumeration exercise to estimate the size of the gig economy, and identify the characteristic features of gig workers.
Identify Gig Workers: During official enumerations (PLFS, NSS or otherwise), collect information to identify gig workers. This could include questions on the nature of contract between worker and job creator, use of technology in work, etc.
Gig & Platform Workers
Gig workers can be broadly classified into platform and non-platform workers.
Platform workers are those whose work is based on online software apps or digital platforms while non-platform gig workers are generally casual wage workers, working part-time or full- time.
Recently, a World Bank working paper was released titled 'Poverty in India Has Declined over the Last Decade But Not As Much As Previously Thought'.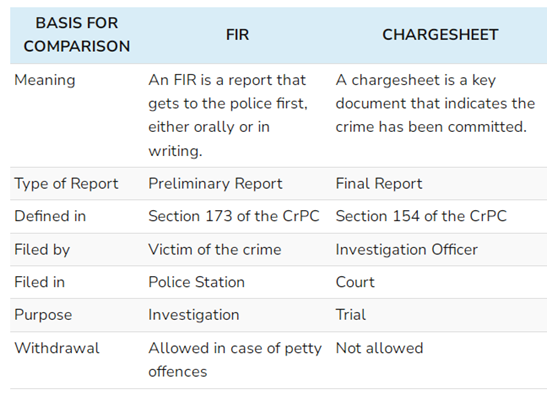 What the Paper said on Extreme Poverty in India?
Sharp Decline in Extreme Poverty: India's extreme poverty declined 12.3 percentage points lower in 2019 than in 2011 as poverty headcount rate has dropped from 22.5% in 2011 to 10.2% in 2019 with comparatively sharper decline in rural areas.
Faster Decline in Rural Areas: The poverty level in rural and urban areas declined by 14.7 and 7.9 percentage points, respectively, during the 2011-2019 period. While it eased to 11.6% in rural areas in 2019, the urban poverty level stood at 6.3%.
Small Landholding Sizes contributed Higher Growth: As per the study, farmers with small landholding sizes have experienced higher income growth. Real incomes for farmers with the smallest landholdings have grown by 10 percent in annualized terms between the two survey rounds [2013 and 2019] compared to a 2 percent growth for farmers with the largest landholding.
Consumption Inequality: Consumption Inequality rose during 1993-2011 but fell during 2011-2019.
How Extreme Poverty is Measured by WB
Since 2015, the World Bank has defined extreme poverty as people living on less than $1.90 a day, measured using the international poverty line.
This is the second working paper released this month after International Monetary Fund (IMF) that gauged poverty reduction in India.
What the IMF Paper says?
An IMF working paper recently suggested that extreme poverty in India was as low as 0.8% in 2019 and the country managed to keep it at that level in 2020 despite the pandemic, by resorting to food transfers through the Pradhan Mantri Garib Kalyan Yojana.
Data used for both the Studies
While the paper by IMF is based on data from the National Sample Survey Organisation's (NSSO's) consumption expenditure survey of 2011-12, the new one by World Bank has relied on the Consumer Pyramid Household Survey (CPHS) of the Centre for Monitoring Indian Economy (CMIE), which is conducted continuously at four-month intervals since its inception in 2014.
While the IMF estimated poverty reduction after the pandemic, the WB focussed on the scenario before the Covid outbreak.
WB Report's Significance for India
The World Bank's paper is significant as India has no official estimation of recent periods.
The last expenditure survey was released in 2011 by the National Sample Survey Organisation (NSSO), when the country had also released official estimates of poverty and inequality.
On 25th March, 2022, NITI Aayog, in partnership with the Institute of Competitiveness, released the Export Preparedness Index (EPI) 2021.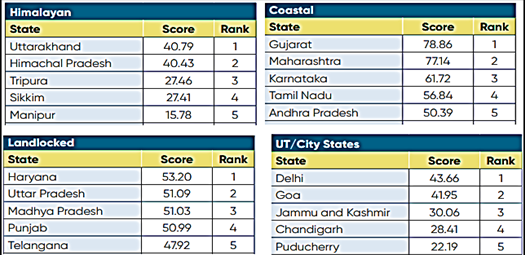 About the Report
The Export Preparedness Index is a data-driven endeavour to identify the fundamental areas critical for subnational export promotion.
Primary Goals-

To instil competition among all Indian states ('Coastal', 'Landlocked', 'Himalayan', and 'UTs/City-States')
To bring about favourable export-promotion policies,
Ease the regulatory framework to prompt subnational export promotion,
Create the necessary infrastructure for exports
Assist in identifying strategic recommendations for improving export competitiveness.
4 Pillars
Policy: A comprehensive trade policy provides a strategic direction for exports and imports.
Business Ecosystem: An efficient business ecosystem can help attract investments and create an enabling infrastructure for businesses to grow.
Export Ecosystem: This pillar aims to assess the business environment, which is specific to exports.
Export Performance: This is the only output-based pillar and examines the reach of export footprints of states and union territories.
Eleven Sub-pillars
Export promotion policy, institutional framework, business environment, infrastructure, transport connectivity, access to finance, export infrastructure, trade support, R&D infrastructure, export diversification, and growth orientation.
Top Performers
Gujarat has retained the top position at the NITI Aayog's second edition of the Export Preparedness Index 2021 followed by Maharashtra, Karnataka, Tamil Nadu, Haryana, Uttar Pradesh, Madhya Pradesh, Punjab, Andhra Pradesh and Telangana as among the states who are the top 10 performers.
Among union territories, Delhi has topped the index followed by Goa, Jammu, Kashmir, Chandigarh, and Puducherry while Uttarakhand, Himachal Pradesh, Tripura, Sikkim, and Manipur were at the top five spots among the Himalayan states.
Significance
The index can be used by states and union territories (UTs) to benchmark their performance against their peers and analyse potential challenges to develop better policy mechanisms to foster export-led growth at the subnational level.
The Export Preparedness Index provides a regulatory framework for the regional economies to inculcate a competitive industrial environment.
It will help the states and UTs in a long way to plan and execute sound export-oriented policies for ensuring a conducive export ecosystem, to make maximum utilization of their export potential.
On 8th November 2021, the Union Minister for Commerce and Industry Piyush Goyal launched the 3rd edition of the Logistics Ease Across Different States (LEADS) Index, 2021.
As per the report, Gujarat has been adjudged as the 'Best Performing State' while Haryana and Punjab got the second and third position respectively.
Uttar Pradesh was the top improver - it moved ahead seven places.
Assam stood last on the chart among states while Jammu Kashmir was ranked first among North Eastern States and Himalayan Union Territories.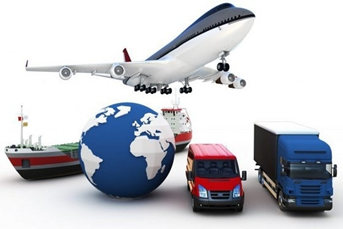 (Image Source: Marketing91)

STATE RANKINGS
Gujarat
Haryana
Punjab
Tamil Nadu
Maharashtra
Uttar Pradesh
Odisha
Karnataka
Andhra Pradesh
Telangana
TOP IMPROVERS (IN RANK)
Uttar Pradesh
Uttarakhand
Jharkhand
About Logistics Ease Across Different States (LEADS) Index
LEADS is an attempt to bring Longevity, Efficiency, Accuracy, Durability, and Smartness in the Logistics sector.
The report is structured along the three dimensions which collectively influence logistics ease- Infrastructure, Services, and Operating and Regulatory Environment which are further categorised into 17 parameters.
The index is developed by the commerce and industry ministry along with Ernst & Young.
On 10th September 2021, the National Statistical Office (NSO), Ministry of Statistics and Programme Implementation released the 'All India Debt & Investment Survey 2019'.
It was conducted during the period January – December, 2019 as a part of 77th round of National Sample Survey (NSS). Prior to this the survey was carried out in NSS 26th round (1971-72), 37th round (1981-82), 48th round (1992), 59th round (2003) and 70th round (2013).
Objective
The main objective of the survey on Debt & Investment was to collect basic quantitative information on the assets and liabilities of the households as on 30.6.2018. Besides, the survey gathered information on the amount of capital expenditure incurred by the households during the Agricultural Year 2018-19 (July-June), under different heads, like residential buildings, farm business and non-farm business.
The following indicators were generated from the survey of All India Debt & Investment:
Average value of Assets (AVA): The average value of all the physical and financial assets owned per household as on 30.06.2018.
Incidence of Indebtedness (IOI): The percentage of the indebted households as on 30.06.2018.
Average amount of Debt (AOD): The average amount of cash dues as on 30.06.2018 per household.
Average Fixed Capital Expenditure by the households during 01.07.2018 to 30.06.2019
Findings on Household Indebtedness
Incidence of Indebtedness (IOI) as on 30.06.2018
Incidence of Indebtedness was about 35% in Rural India (40.3% cultivator households, 28.2% non-cultivator households) compared to 22.4% in Urban India (27.5% self-employed households, 20.6% other households).
In Rural India, 17.8% households were indebted to institutional credit agencies only (21.2% cultivator households, 13.5% non-cultivator households) against 14.5% households in Urban India (18% self-employed households, 13.3% other households)
About 10.2% of the households were indebted to non-institutional credit agencies only in Rural India (10.3% cultivator households, 10% non-cultivator households) compared to 4.9% households in Urban India (5.2% self-employed households, 4.8% other households)
About 7% of the households were indebted to both institutional credit agencies & non-institutional credit agencies in Rural India (8.8% cultivator households, 4.7% non-cultivator households) against 3% households in Urban India (4.3% self-employed households, 2.5% other households)
Average amount of Debt (AOD) per Household
Rural Households: Average amount of debt was Rs. 59,748 among rural households (Rs. 74,460 for cultivator households, Rs. 40,432 for non-cultivator households)
Urban Households: Average amount of debt was Rs. 1,20,336 among urban households (Rs. 1,79,765 for self-employed households, Rs. 99,353 for other households)
In Rural India, the share of out standing cash debt from institutional credit agencies was 66% against 34% from non-institutional credit agencies. In Urban India, the share of outstanding cash debt from institutional credit agencies was 87% compared to 13% from non-institutional credit agencies.
Average amount of Debt per Indebted Household (AODL)
Rural India: Average amount of debt was Rs. 1,70,533 among indebted households in Rural India (Rs. 1,84,903 for cultivator households, Rs. 1,43,557 for non-cultivator households)
Urban India: Average amount of debt was Rs. 5,36,861 among indebted households in Urban India (Rs. 6,52,768 for self-employed households, Rs. 4,82,162 for other households)
On 17th August 2021, the Reserve Bank of India (RBI) has launched a "Financial Inclusion Index" or FI-Index to measure and improve the extent of access, usage and quality of financial inclusion in the country.
Findings
The annual FI-Index for the period ending March 2021 is 53.9 against 43.4 for the period ending March 2017.
Objective of the Index
The Financial Inclusion Index (FI-Index) has been created to capture the extent of financial inclusion across the country.
About the Index
The announcement regarding the creation of the Financial Inclusion Index was made in the first Bi-monthly Monetary Policy Statement for 2021-2022 on April 7.
The FI-Index has been conceptualised as a comprehensive index, incorporating details of banking, investments, insurance, postal as well as the pension sector, in consultation with government and respective sectoral regulators.
The FI-Index will be published annually in July every year.
How it is measured?
It captures information on the financial inclusion aspects in a single value ranging between 0-100, where 0 represents complete financial exclusion and 100 indicates full financial inclusion.
The FI-Index comprises three broad parameters -- Access (35%), Usage (45%), and Quality (20%), with each of these consisting of dimensions computed based on many indicators.
The Index is also responsive to the ease of access, availability and the usage of services, and the quality of services, comprising all 97 indicators.
Unique Features
Quality Aspect of Financial Inclusion: A unique feature of the Index is the quality parameter, which captures the quality aspect of financial inclusion as reflected by the financial literacy, consumer protection, and inequalities and deficiencies in services.
No Base Year: The FI-Index has been constructed without any 'base year', and as such it reflects cumulative efforts of all stakeholders over the years towards financial inclusion.