Current News National Polity & Governance
Invest India Business Immunity Platform
---
The Invest India Business Immunity Platform (BIP) is working 24X7 as a comprehensive resource to help businesses and investors get real-time updates on India's active response to COVID-19 (Coronavirus).
About BIP
Launched on 21st March, 2020, the BIP is the active platform for business issue redressal, with a team of dedicated sector experts who respond to queries at the earliest.
This dynamic and constantly updating platform keeps a regular track on developments with respect to the virus, provides latest information on various central and state government initiatives, gives access to special provisions, and answers and resolves queries through emails and on WhatsApp.
BIP has launched 'Joining the Dots' campaign to procure essential healthcare supplies.
It is also facilitating matchmaking to fill the demand-supply shortages of essential equipment to combat COVID-19.
About Invest India
Invest India was formed in 2009 under Section 25 of the Companies Act 1956 for promotion of foreign investment with 49% equity of the then Department of Industrial Policy and Promotion(now renamed as Department for Promotion of Industry and Internal Trade (DPIIT), Ministry of Commerce and Industry and 51% shareholding by FICCI. The current shareholding pattern of Invest India is 51 % of Industry Associations (i.e. 17% each of FICCI, CII & NASSCOM) and the remaining 49% of Central and 19 State Governments.
As the national investment promotion and facilitation agency, it focuses on sector-specific investor targeting and development of new partnerships to enable sustainable investments in India.
It facilitates and empowers all investors under the 'Make in India' initiative to establish, operate and expand their businesses in India.
Projects Being Handled by Invest India
Proactive Investor Targeting: Invest India identifies target companies across focus sectors from target markets looking to initiate investment into India or further expansion in India.
Handholding Support: Invest India creates vital differentiation and an invaluable service offering of guidance, handholding, problem solving and facilitation for investors.
Bilateral CEO Forums: Invest India takes up the responsibility of acting as the nodal point for investment related issues/ recommendations and help action investment specific resolutions raised at the CEOs Forums.
Country – Sector Outreach: Invest India proactively contributes to national and regional policy development by planning Country/Sector interactions.
Strategic Investment Research Unit: It shapes India's investment landscape and drives a step change in the quality and quantity of FDI.
Harnessing Information & Communication Technology for FDI: Invest India scales up use of technology for investment targeting and facilitation.
Working with State Investment Promotion Agencies: It plays a central role in ensuring that FDI is on the agenda of all State agencies, State Governments and stakeholders.
Startups: The Department for Promotion of Industry and Internal Trade with the help of Invest India aims to empower Startups to grow through innovation and design through this initiative.
Accelerating Growth of New India's Innovations (AGNIi): It aims to support the ongoing efforts to boost the innovation ecosystem in the country by connecting innovators across industry.
India Investment Grid: It is an online platform to showcase investment opportunities in India to global investors. The platform is looked after by Invest India.
Current News Ecology & Environment Biodiversity
Himalayan Ibex
---
A recent study by scientists of the Zoological Survey of India (ZSI) has proved that Himalayan Ibex is a distinct species from the Siberian Ibex.
The paper, 'Genetic evidence for allopatric speciation of the Siberian Ibex (Capra sibirica) in India,' has recently been published in Endangered Species Research, an international peer-reviewed journal.
About the Findings
The study reveals that Siberian ibex is a polytypic species, plausibly formed by lumping of at least 2 species and or 3 to 4 sub-species.
The researchers, under a project funded through the National Mission on Himalayan Studies undertook field surveys and collected faecal samples from Lahaul and Spiti, Himachal Pradesh.
The genetic analysis conducted with the inclusion of the sequences available from all across the distribution ranges in Central Asia, Tajikistan, Altai Mountains, Mongolia and Russia provided first evidence to claim that Himalayan Ibex is genetically different from all other ranges of Siberian Ibex.
The samples collected from India clustered with the sequences from Tajikistan in a phylogenetic analysis, which were adequately different from the other two clades: KZ clade of Tajikistan (which broadly represents one of the clusters in the phylogeny) and AMR clade of Altai Mountains, Mongolia and Russia.
Based on the findings, it was estimated that the Siberian Ibex diverged from Alpine Ibex during the Pleistocene epoch (2.4 million years ago).
Reasons for Diversion
The scientists are now working to understand how the mountain oscillations might have led to this allopatric speciation with the inclusion of sophisticated tools of genomics and GIS.
It was presumed that the 'montane systems', formed by a series of climatic oscillations and temporal topographic metamorphosis, have broken up the contiguous distribution of widespread species and accelerated allopatric speciation.
Allopatric Speciation
Allopatric speciation occurs when a species separates into two separate groups which are isolated from one another.
A physical barrier, such as a mountain range or a waterway, makes it impossible for them to breed with one another.
Each species develops differently based on the demands of their unique habitat or the genetic characteristics of the group that are passed on to offspring.
It is speculated to be the most common way of species formation.
A famous example of allopatric speciation is that of Charles Darwin's Galápagos Finches, another one involves the Asian Elephant.
Polytypic Species
A species population which consists of two or more subspecies is known as a polytypic species.
It was first defined by Huxley (1940).
Examples are tiger, Panthera tigris which has several subspecies; such as—(i) Indian tiger, Panthera tigris tigris, (ii) the Chinese tiger, P. t. amoyensis, (iii) the Siberian tiger, P. t. altaica, (iv) the Javan tiger, P. t. sondaica, etc.

Significance of Study
The study is going to be the breakthrough in the global understanding of the Ibex distribution and evolution.
It will grab the attention of the global experts so that the species can be evaluated under IUCN.
The identification of Indian Tajikistan Ibex as a distinct species will prioritize the conservation of the species at global level.
Siberian Ibex (Capra sibirica)
It is a species of wild goat and is distributed in diverse habitats, ranging from cold deserts, rocky outcrops, steep terrain, high-land flats and mountain ridges to low mountains and foothills.
Most Siberian ibexes are seen in central and northern Asia, Afghanistan, western and northern China (Primarily Xinjiang), north-western India, south-eastern Kazakhstan, Kyrgyzstan, Tajikistan, eastern Uzbekistan, Mongolia, northern Pakistan, and south-central Russia.
IUCN Status: Least Concerned
Himalayan Ibex (Capra sibirica hemalayanus)
They are found in the western Himalaya in Pakistan and India, usually at elevations of 3800m and higher.
In India, the Ibex is distributed mainly in the trans-Himalayan ranges of the Union Territories of Ladakh and Jammu and Kashmir and Himachal Pradesh up to the river Sutlej.
Ecosystem Roles
Ibexes can be a significant prey item for many species.
Siberian ibexes host many different species of ectoparasites and endoparasites. The presence of ectoparasites on Siberian ibexes creates a symbiotic relation with magpies (Pica pica), and other birds These birds benefit from food that is supported on the body of Siberian ibex, while Siberian ibexes benefit from being groomed.
Throughout their distribution, ibexes browse and graze, impacting vegetation communities.
Current News International WHO
Convalescent Plasma Therapy
---
With no specific treatment available for novel coronavirus disease and a vaccine, recently, the US Food and Drug Administration (FDA) last week approved use convalescent plasma therapy to treat severely critical COVID-19 patients.
About Convalescent Plasma Therapy (CPT)
Patients who have recovered from a disease have permanent antibodies generated by the immune system floating in their blood plasma, the liquid component of blood.
To turn that into a drug, the plasma is harvested, tested for safety, and purified to isolate those protective antibodies.
When injected into a new patient, the plasma-derived therapy, provides "passive immunity" until the patient's immune system can generate its own antibodies.
Recent Use of CPT
The United States used plasma of recovered patients to treat patients of Spanish flu (1918-1920).
Hong Kong used it to treat Severe Acute Respiratory Syndrome (SARS) patients in 2005.
In 2009, H1N1(Swine Flu) patients were treated with CPT.
Convalescent serum was also used in the 2013 West African Ebola epidemic.
A protocol for treatment of Middle East respiratory syndrome (MERS) coronavirus with convalescent plasma was established in
Process
The process to infuse plasma in a patient can be completed quickly. It only requires standard blood collection practices, and extraction of plasma.
If whole blood is donated (350-450 ml), a blood fractionation process is used to separate the plasma.
Otherwise, a special machine called aphaeresis machine can be used to extract the plasma directly from the donor.
While blood is indeed extracted from the donor, the aphaeresis machine separates and extracts the plasma using a plasma kit, and the remaining blood components are returned into the donor's body.
WHO Guidelines Regarding CPT
WHO guidelines in 2014 mandate a donor's permission before extracting plasma.
Plasma from only recovered patients must be taken, and donation must be done from people not infected with HIV, hepatitis, syphilis, or any infectious disease.
If whole blood is collected, the plasma is separated by sedimentation or centrifugation, then injected in the patient.
If plasma needs to be collected again from the same person, it must be done after 12 weeks of the first donation for males and 16 weeks for females.
Chance of Success in case of COVID-19 Treatment
The treatment has been successful in other disease outbreaks.
As a disease develops, the body has already begun developing antibodies against the virus.
Infusing convalescent plasma is essentially like topping with more antibodies hoping that increased amount of antibodies will dampen the disease progression.
Antibodies in the plasma bind to the virus and prevent them from entering the cells.
But by the time it is given, many cells have already been infected. Hence, convalescent plasma therapy might not prove effective against COVID-19 treatment.
Associated Benefits
COVID-19 convalescent sera can be used for either prophylaxis of infection or treatment of disease.
In a prophylactic mode, the benefit of convalescent serum administration is that it can prevent infection and subsequent disease in those who are at high risk for disease, such as vulnerable individuals with underlying medical conditions, health care providers, and those with exposure to confirmed cases of COVID-19.
Used therapeutically, convalescent serum would be administered to those with clinical disease in an effort to reduce their symptoms and mortality.
Associated Risks
Risks of passive administration of convalescent sera fall into two categories, known and theoretical.
Known risks are those associated with transfer of blood substances, which include inadvertent infection with another infectious disease agent and reactions to serum constituents, including immunological reactions such as serum sickness.
The theoretical risk involves the phenomenon of antibody-dependent enhancement of infection (ADE). ADE can occur in several viral diseases and involves an enhancement of disease in the presence of certain antibodies.
Another theoretical risk is that antibody administration to those exposed to SARS-CoV-2 may prevent disease in a manner that attenuates the immune response, leaving such individuals vulnerable to subsequent reinfection.
Implication in India
CPT can be done in India, but it is important to control the risk of infection during transfusion, and the patient's acceptance is required.
India has facilities for removing 500 ml of plasma from a donor using aphaeresis.
For this experimental therapy to be tried out, the Drug Controller General of India will first have to grant blood banks approval for removal of plasma from recovered COVID-19 patients.
However, treatment could be effective for patients in the age group 40-60, but may be less effective for people aged beyond 60 years.
Current News Indian Economy Plan Policy
Pradhan Mantri Garib Kalyan Yojana
---
On 26th March, 2020, the government announced Rs 1.70 Lakh Crore relief package under Pradhan Mantri Garib Kalyan Yojana (PMGKY) for the poor to help them fight the battle against Coronavirus.
The relief measures are intended at reaching out to the poorest of the poor, with food and money in hands, so that they do not face difficulties in buying essential supplies and meeting essential needs.
Key Components of PMGKY
Health Related Interventions
Insurance scheme for health workers fighting COVID-19 in Government Hospitals and Health Care Centres
Safai karamcharis, ward-boys, nurses, ASHA workers, paramedics, technicians, doctors and specialists and other health workers would be covered by a Special insurance Scheme.
Any health professional, who while treating Covid-19 patients, meet with some accident, then he/she would be compensated with an amount of Rs. 50 lakh under the scheme.
All government health centres, wellness centres and hospitals of Centre as well as States would be covered under this scheme approximately 22 lakh health workers would be provided insurance cover to fight this pandemic.
Food Related Relief Measures
PM Garib Kalyan Ann (अन्न) Yojana
800 million poor people in the country to get 5 kg of rice/wheat per month free of cost, in addition to the 5 kg they already get.
Additionally, each household to get 1 kg of preferred dal for free for the next three months These pulses would be provided free of cost by the Government of India.
Direct Benefit Transfer
Farmers: To provide a benefit to 8.69 crore farmers, Rs 2,000 (on top of Rs 6,000) will be given as a front-load under the Kisan Samman Nidhi programme. The amount will be credited to the farmer's bank account by the 1st week of April, 2020.
Women with Jan Dhan Yojana Accounts: A total of 20.40 crores PMJDY women account-holders would be given an ex-gratia of Rs. 500 per month for next three months.
Beneficiaries of Ujjwala Scheme: 80 million households benefitted from the gas cylinders provided under the scheme. These beneficiaries will get free cylinders for three months in view of the disruption the coronavirus lockdown will cause.
Organised Sector Workers: Under PMGKY, the Government will pay the EPF contribution for both employer and employee (12% each totalling to 24%) for the next three months. Around 80 lakh employees and 4 lakh establishments will benefit from this move. This benefit is available for all those establishments with up to 100 employees and where 90% of those employees draw a salary of less than Rs 15,000 per month.
The EPFO scheme regulations will also be amended to allow the non-refundable advance of 75% of the fund or three months' salary, whichever is lower. Around 4.8 crores registered EPFO workers will benefit from this amendment.
Support for Senior Citizens , Widows and Divyang: Ex-gratia of Rs 1,000 for the next three months, in two instalments. 30 million people to benefit. transfers to be done through direct benefits transfer (DBT)
MNREGA Workers: MNREGA wages would be increased by Rs 20 with effect from 1 April, 2020. Wage increase under MNREGA will provide an additional Rs 2,000 benefit annually to a worker. This will benefit approximately 13.62 crore families.
Self-Help Groups:3 million SHGs get up to Rs 10 lakh collateral-free loans under the Deen Dayal Upadhyaya National Rural Mission scheme. The cap has been doubled to Rs 20 lakh. The move will benefit 70 million households
Construction Workers Welfare Fund: Welfare Fund for Building and Other Constructions Workers has been created under a Central Government Act. State Governments will be given directions to utilise this fund to provide assistance and support to these workers to protect them against economic disruptions.
District Mineral Fund: The State Government will be asked to utilise the funds available under District Mineral Fund (DMF) for supplementing and augmenting facilities of medical testing, screening and other requirements in connection with preventing the spread of CVID-19 pandemic as well as treating the patients affected with this pandemic.

Source: Times of India
Impact
Financial package will go long way in ensuring food, livelihood security of poor and vulnerable sections of the society.
Further, it will address the concerns of the poor and all those medical and paramedical staff who are in the frontline of the coronavirus crisis tackling the pandemic.
Concerns and Challenges
The main problem for poor and vulnerable households today is liquidity stress. Every day's loss of work for them means cutting down even basic consumption and going deeper into debt. Free grain can help, but does not address the real crisis, which is of liquidity. They need cash to buy essential things other than just food — and most of them had it till the other day.
The effectiveness of the relief measures will be more in states with well-functioning PDS. That is, Kerala, Tamil Nadu, Chhattisgarh and Odisha — but not Uttar Pradesh or Bihar, dealing with issues like corruptions and wide prevalence of pilferage/ leakage of rations into the open market.
As for MNREGA workers, the onus for paying that under the Act is, however, on the state governments. It is unlikely they would make the necessary budgetary provision.
A crucial element missing in the package is support for any immediate and urgent provision to provide cooked food in a manner that maintains the objective of physical distancing while at the same time reaching food to the most needy.
The government's announcement also lacked details on how the programmes would be implemented given the lockdown and need for social distancing.
Current News Ecology & Environment Agriculture & Allied Sector
New Bio Fortified Wheat Variety
---
Scientists from Agharkar Research Institute (ARI), Pune, an autonomous institute under the Department of Science & Technology, Government of India, have developed a biofortified durum wheat variety MACS 4028, which shows high protein content.
The wheat variety MACS 4028 has been notified by the Central Sub-Committee on Crop Standards, Notification and Release of Varieties for Agricultural Crops (CVRC) for timely sown, rainfed condition of Peninsular Zone, comprising Maharashtra and Karnataka.
Indian Council of Agricultural Research (ICAR) has also tagged this variety under the Biofortified category during the year 2019.
Need
In the peninsular zone of India ( for ex. Maharashtra and Karnataka states), wheat cultivation is majorly done under rainfed and limited irrigation conditions.
Under such conditions, the crop experiences moisture stress. Hence, there is a high demand for drought-tolerant varieties.
About MACS 4028
It is a semi-dwarf variety, which matures in 102 days.
The wheat variety has a high protein content of about 14.7%.
It has better nutritional quality having zinc 40.3 ppm, and iron content of 40.3ppm and 46.1ppm respectively, good milling quality and overall acceptability.
It has shown the superior and stable yielding ability of 19.3 quintals per hectare.
Benefit
The new variety has shown the superior and stable yielding ability It is resistant to stem rust, leaf rust, foliar aphids, root aphids, and brown wheat mite
Significance
The MACS 4028 variety is also included by the Krishi Vigyan Kendra (KVK) programme for United Nations Children's Fund (UNICEF) to alleviate malnutrition in a sustainable way.
An endeavor to tackle the hidden hunger in the rural areas of India is being continued using traditional plant breeding approach to achieve the Vision 2022 "Kuposhan Mukt Bharat", the National Nutrition Strategy.
Hidden Hunger
Hidden hunger is a form of undernutrition that occurs when intake and absorption of vitamins and minerals (such as zinc, iodine, and iron) are too low to sustain good health and development.
Factors that contribute to micronutrient deficiencies include poor diet, increased micronutrient needs during certain life stages, such as pregnancy and lactation, and health problems such as diseases, infections, or parasites.
National Nutrition Strategy
National Nutrition Strategy (NNS) has been published by NITI Aayog in 2017.
Vision 2022: "Kuposhan Mukt Bharat".
Objectives and targets
3 point percentage / year reduction in underweight prevalence in children (0-3 years) by 2022 from NFHS-4 levels
1/3rd reduction in anaemia in children, adolescent & Women of Reproductive Age (WRA)
Key strategic areas of action
Governance reform
Leading by example
Convergence
Prioritise action
Intensification of Counselling to reach the critical age group
Continuum of care
Innovative service delivery models
Community based monitoring
Enabling actions
Durum wheat (Triticum durum L.)
It is an economically important crop grown worldwide including India. It is being cultivated in 10 to 11% of world area and accounts about 8% of the total wheat production.
It is the best wheat for drought conditions or under restricted irrigation conditions of Punjab, M.P., Karnataka, Tamil Nadu, Gujarat, West Bengal and Himachal Pradesh.
Durum wheat is mostly used in fast food like noodles, spaghetti, lasagna, vermicelli, macaroni, pasta and many other products.

Biofortification
Biofortification is the process by which the nutritional quality of food crops is improved through agronomic practices, conventional plant breeding, or modern biotechnology.
The main underlying assumption for this strategy holds that there can be an increase in nutrient accumulation to plants and, subsequently, to humans, without changing consumption patterns of traditional crop staples.
Examples of biofortification-
iron-biofortification of rice, beans, sweet potato, cassava and legumes;
zinc-biofortification of wheat, rice, beans, sweet potato and maize;
provitamin A carotenoid-biofortification of sweet potato, maize and cassava; and
amino acid and protein-biofortification of sourghum and cassava
The Process
Biofortification can be achieved in three ways-
Conventional biofortification: Selecting plants which naturally contain higher amounts of a micronutrient of interest and cross‐breeding using conventional methods to produce staple crops with desirable nutrient and agronomic traits.
Agronomic biofortification: Use of micronutrient‐rich fertilisers or sprays which are temporarily taken up by the edible portion of the crop.
Transgenic biofortification: Inserting genes needed for the accumulation of a micronutrient which would not otherwise exist in that particular crop (either at all, or in a bioavailable form).
Difference with Food Fortification
Biofortification differs from conventional fortification in that biofortification aims to increase nutrient levels in crops during plant growth rather than through manual means during processing of the crops.
Biofortification may therefore present a way to reach populations where supplementation and conventional fortification activities may be difficult to implement and/or limited.
Advantages
Biofortified crops offer a sustainable and long-term solution in providing micronutrients-rich crops to people.
Furthermore, biofortified crops with increased bioavailable concentrations of essential micronutrients are deployed to consumers through traditional practices used by agriculture and food trade which therefore provides a feasible way of reaching undernourished and low income group families with limited access to diverse diets, supplements, and fortified foods.
From an economic viewpoint, biofortification is a one-time investment and offers a cost-effective, long-term, and sustainable approach in fighting hidden hunger because once the biofortified crops are developed; there are no costs of buying the fortificants and adding them to the food supply during processing.
Biofortified crops are also often more resilient to pests, diseases, higher temperatures and drought – essential qualities as many countries become increasingly susceptible to climate change.
Current News Science & Technology Health & Disease
Role Of Contact Tracing In Controlling COVID-19
---
As the number of coronavirus cases in India increases, authorities in different states are relying on contact tracing, a concept in epidemiology (the study of the distribution and determinants of health-related states or events).
The idea behind contact tracing is to stop the outbreak by breaking the transmission chains.
What is Contact Tracing?
It is defined as the identification and follow-up of persons who may have come into contact with an infected person.
It is an important part of epidemiologic investigation and active surveillance.
Contact tracing is not a novel concept and has been used as a method to track cases of the Ebola virus in Africa in 2014.
Who is a Contact?
Anyone who provided care for the suspect or confirmed case, including a health care worker (including those involved in cleaning, waste management, laboratory technicians, doctors) or family member, or anyone who had close physical contact; anyone who stayed at the same place (lived with, or visited).
Elements of Contact Tracing
According to WHO, contact tracing can be broken down into three steps:
Contact Identification
This involves identifying the contacts of the infected person by asking about the person's activities and those of people around them since the onset of illness.
In the case of the first positive COVID-19 patient from Chandigarh for instance, a chain of 119 people was traced directly or indirectly to the patient.
Contact Listing
This means listing all those people who came in contact with the infected person.
Efforts should be made to identify every listed contact and to inform them of their contact status, what it means, the actions that will follow, and the importance of receiving early care if they develop symptoms.
In some areas across India, authorities are releasing lists of those who are quarantined and are identifying their houses by putting quarantine posters in front of their houses.
Contact Follow-Up
It involves regular follow-ups with all the contacts to monitor for symptoms and test for signs of infection.
Digital Contact Tracing
It's a way to figure out if two people were in the same location at the same time, based on co-location tracking with the help of an app with a GPS-based location logger.
When a person is confirmed as having COVID-19, they donate their GPS data to the app's server. This gives a location trail of everywhere they've been for the last two weeks, but without revealing the person's identity.
Everyone else who uses the app can look at those trails to compare with their own to see if there was significant overlap, but they never have to share their trails.
Recent Example of Digital Contact Traciing
On 19th March, 2020, the Government of Singapore launched a mobile app called TraceTogether, to help support and supplement current contact tracing efforts in the nation-state in an effort to reduce the spread of COVID-19.

How can Contact Tracing help in Controlling the Coronavirus Outbreak?
Since everyone has many contacts, contact tracing is useful when there are only a few cases.
At this point, in many countries, we have so many cases that everyone would be contacted. This is essentially the lockdown — everybody isolates.
According to the Lancet, the feasibility of controlling the COVID-19 outbreak by using isolation of cases and contacts to control 90 percent of the outbreaks, 80 percent of contacts needed to be traced and isolated.
However, while a fifth of the world's population is currently isolated and under lockdown, it may not be feasible to trace contacts of all the infected patients given the scale of the current coronavirus outbreak, with over 4 lakh infected people.
Further, the study notes that in some scenarios, isolation alone would be unlikely to control the outbreak within a period of three months.
Conclusion
While contact tracing is an important step during a disease outbreak, it is insufficient alone in controlling it, requiring other interventions.
Rapid and effective contact tracing can reduce the initial number of cases, which would make the outbreak easier to control overall.
Effective contact tracing and isolation could contribute to reducing the overall size of an outbreak or bringing it under control over a longer time period.
Current News National Polity & Governance
Lockdown And Epidemic Diseases Act, 1897
---
On 24th March, 2020, Government announced a 21-day countrywide lockdown effective from midnight in order to contain the spread of Coronovirus-COVID-19.
Those violating the lockdown orders can face legal action under the Epidemic Diseases Act (EDA), 1897, which lays down punishment as per Section 188 of the Indian Penal Code (IPC), 1860, for flouting such orders.
Epidemic Disease Act, 1897
The Epidemic Diseases Act was enacted on February 4, 1897, to stop the spread of the bubonic plague outbreak in Bombay (now Mumbai).
Using powers conferred by the Act, colonies authorities would search suspected plague cases in homes and among passengers, with forcible segregations, evacuations, and demolitions of infected places.
Provisions of the EDA Act
The Act consists four sections, aims to provide for the better prevention of the spread of Dangerous Epidemic Diseases.
First Section
It describes all the title and extent, the second part explains all the special powers given to the state government and centre to take special measures and regulations to contain the spread of disease.
Second Section
It has a special subsection 2A empowers the central government to take steps to prevent the spread of an epidemic, especially allowing the government to inspect any ship arriving or leaving any post and the power to detain any person intending to sail or arriving in the country.
Third Section
It provides penalties for disobeying any regulation or order made under the Act. These are according to Section 188 of the Indian Penal Code (Disobedience to order duly promulgated by public servant).
Fourth Section
This section deals with legal protection to implementing officers acting under the Act.
Section 188 of IPC
It states that any person who disobeys an order given by a public servant will be punished with imprisonment upto 1 month.
Thus, the Epidemic Diseases Act combined with Section 188 of IPC can result in 6 months imprisonment.
Besides, the IPC itself has enough standalone provisions to punish those who indulge in negligent acts which are likely to spread infectious diseases or those who break quarantine.
To be punishable under Section 188, the order has to be for public purposes by public functionaries. An order made in a civil suit between two parties does not fall under this Section.
Under Section 188, there two offences:
Disobedience to an order lawfully promulgated by a public servant, If such disobedience causes obstruction, annoyance or injury to persons lawfully employed. Punishment: Simple Imprisonment for 1 month or fine of Rs 200 or both.
If such disobedience causes danger to human life, health or safety, etc.Punishment: Simple Imprisonment for 6 months or fine of Rs 1000 or both.
According to the First Schedule of the Criminal Procedure Code (CrPC), 1973, both offences are cognizable, bailable, and can be tried by any magistrate.

Recent Implementation of EDA Act
In 2018, the district collector of Gujarat's Vadodara issued a notification under the Act declaring the Khedkarmsiya village in Waghodia taluka as cholera-affected after many people complained of symptoms of the disease.
In 2015, to deal with malaria and dengue in Chandigarh, the Act was implemented and controlling officers were instructed to ensure the issuance of notices and challans of Rs 500 to offenders.
In 2009, to tackle the swine flu outbreak in Pune, Section 2 powers were used to open screening centres in civic hospitals across the city, and swine flu was declared a notifiable disease.
Scope for Misuse
While it helps contain epidemics, the Act can also be misused.
In 1897, for instance, freedom fighter Bal Gangadhar Tilak was imprisoned for 18 months under this Act for his newspaper Kesari's anti-establishment coverage of the plague, according to The Indian Express newspaper.
Limitations of EDA Act
There is no clear definition of whether an epidemic is "dangerous" on the basis of the magnitude of the problem, the severity of the problem, the age of the population affected or its potential to spread internationally.
There is no explicit reference pertaining to the ethical aspects or human rights principles during a response to an epidemic.
The Act is purely regulatory in nature and lacks a specific public health focus.
It does not describe the duties of the government in preventing and controlling epidemic.
The Act emphasises the power of the government, but is silent on the rights of citizens. It has no provisions that take the people's interest into consideration.
The Act is not in line with the contemporary scientific understanding of outbreak prevention and response, but only reflects the scientific and legal standards that prevailed at the time when it was framed.
For example, the Act placestoo much emphasis on isolation or quarantine measures, but is silent on the other scientific methods of outbreak prevention and control, such as vaccination, surveillance and organised public health response.
Need of the Hour
The Act was formulated about 123 years ago and thus has major limitations in this era of changing priorities in public health emergency management.
The factors leading to the emergence and spread of communicable diseases have also changed over the years.
Some of the factors that need to be addressed now are the increasing rates of international travel,more extensive use of air travel compared to sea travel, greater migration within states, increased urbanisation, man-made ecological changes, changing climatic conditions, breakdown of public health measures and biosafety lapses.
The Epidemic Diseases Act needs modifications in the changing scenario. For example, it is too oriented towards travel by ship and silent on "air travel", which was uncommon at that time.
The epidemiological concepts used in relation to the prevention and control of epidemic diseases have also changed over time.
Way Forward
The political scenario in the country and Centre-state relationships have changed.The Act, as such, is not sufficient to deal with the prevention and control of communicable disease in the current situation.
There is a need to strengthen legal frameworks to prevent and control the entry, spread and existence of communicable diseases in India.
There is a need for an integrated, comprehensive, actionable and relevant legal provision for the control of outbreaks in India that should be articulated in a rights-based, people-focused and public health-oriented manner.
Current News Indian Economy Plan Policy
Modified Electronics Manufacturing Clusters (EMC 2.0) Scheme
---
On 21st March, 2020, the Union Cabinet approved the Modified Electronics Manufacturing Clusters (EMC2.0) Scheme.
Aim
Development of world class infrastructure along with common facilities and amenities through Electronics Manufacturing Clusters (EMCs).
Need
Currently, 85 percent of the global mobile exports is catered to by two countries - China and Vietnam.
Further, only three global ecosystems - Samsung, Apple and the Chinese majors dominate the multi-billion-dollar mobile phone export.
Also, it is well-recognised that India suffers a manufacturing disability vis-a-vis China (19-23 percent) and Vietnam (9-12 percent).
Background
To build and create requisite infrastructure ecosystem for electronics manufacturing; Ministry of Electronics and Information Technology (MeitY) notified Electronics Manufacturing Clusters (EMC) Scheme which was open for receipt of applications upto October, 2017.
A period of 5 years (i.e. upto October, 2022) is available for disbursement of funds for the approved projects.
Under EMC scheme, 20 Greenfield EMCs and 3 Common Facility Centres (CFCs) have been approved in 15 states across the country.
Present Market Status
India's electronics production has increased from Rs. 1,90,366 crore (US$29 billion) in 2014-15 to Rs. 4,58,006 (US$ 70 billion) in 2018-19, at a Compound Annual Growth Rate (CAGR) of about 25%.
India's share in global electronics manufacturing grew from 1.3% (2012) to 3.0% (2018). It accounts for 2.3% of India's GDP at present.
Key Points of EMC 2.0 Scheme
Financial Implications
The total outlay of the propose EMC 2.0 Scheme is Rs. 3,762.25 crore , which includes the financial assistance of Rs. 3,725 crore and administrative and management expense to the tune of Rs. 37.25, over a period of eight (8) years.
It will provide financial assistance up to 50% of the project cost subject to ceiling of ₹70 crore per 100 acres of land for setting up of Electronics Manufacturing Cluster projects.
For CFC, financial assistance of 75% of the project cost subject to a ceiling of ₹75 crore will be provided.
Setting of EMCs and CFCs
EMC 2.0 Scheme would support setting up of both Electronics Manufacturing Clusters (EMCs) and Common Facility Centers (CFCs). </strong>
For the purpose of this Scheme, an Electronics Manufacturing Cluster (EMC) would set up in geographical areas of certain minimum extent, preferably contiguous, where the focus is on development of basic infrastructure, amenities and other common facilities for the ESDM units.
For Common Facility Centre (CFC), there should be a significant number of existing ESDM units located in the area and the focus is on upgrading common technical infrastructure and providing common facilities for the ESDM units in such EMCs, Industrial Areas/Parks/industrial corridors.
Expected Benefits
Creating Robust Infrastructure Base: The Scheme will create a robust infrastructure base for electronic leading to greater employment opportunities.
Development of Entrepreneurial Ecosystem: It would aid the growth of the Electronic System Design and Manufacturing(ESDM) sector, help development of entrepreneurial ecosystem, drive innovation and catalyze the economic growth of the region by attracting investments in the sector and generating tax revenues.
Boost to Make in India: The scheme is in line with the government's vision expressed in the National Policy for Electronics (NPE), 2019 and will further assist in the necessary boost to the 'Make in India' initiative and support India into becoming an electronics manufacturing hub.
National Policy on Electronics - 2019
The National Policy on Electronics- 2019 was released by the Ministry of Electronics and Information Technology (MeitY) on 25th February, 2019.
Objective
The Policy envisions positioning India as a global hub for Electronics System Design and Manufacturing - (ESDM) by encouraging and driving capabilities in the country for developing core components, including chipsets, and creating an enabling environment for the industry to compete globally.
Salient Features
Create eco-system for globally competitive ESDM sector: Promoting domestic manufacturing and export in the entire value-chain of ESDM.
Provide incentives and support for manufacturing of core electronic components.
Provide special package of incentives for mega projects which are extremely high-tech and entail huge investments, such as semiconductor facilities display fabrication, etc.
Formulate suitable schemes and incentive mechanisms to encourage new units and expansion of existing units.
Promote Industry-led R&D and innovation in all sub-sectors of electronics, including grass root level innovations and early stage Start-ups in emerging technology areas such as 5G, loT/ Sensors, Artificial Intelligence (Al), Machine Learning, Virtual Reality (VR), Drones, Robotics, Additive Manufacturing, Photonics, Nano-based devices, etc.
Provide incentives and support for significantly enhancing availability of skilled manpower, including re-skilling.
Special thrust on Fabless Chip Design Industry, Medical Electronic Devices Industry, Automotive Electronics Industry and Power Electronics for Mobility and Strategic Electronics Industry.
Promote trusted electronics value chain initiatives to improve national cyber security profile.
Main Interventions under NPE-2019
Interest Subvention
Here, the government will provide an interest subsidy of 4 percent on loans upto Rs 10000 crores. The loan amount should spend on plant and machineries.
Credit Guarantee Fund Scheme
Another incentive under the NPE is the Credit Guarantee Fund Scheme that will provide default guarantee to banks up to RDs 75% of the loan amount on plant and machinery for loans up to Rs 100 crores.
Electronics Manufacturing Clusters 2.0
The NPE also upgrades the existing Electronics Manufacturing Clusters scheme into Electronics Manufacturing 2.0. Sovereign Patent Fund will be used to upgrade technology and knowledge in this initiative. The objective is to ensure that the chips and components can be made available to Indian firms at low cost.
Sovereign Patent Fund (SPF)
The NPE 2019 aims to create a Sovereign Patent Fund (SPF) to promote the development and acquisition of IPs (Intellectual Property) in ESDM sector.
Current News National National Security
Defence Procurement Procedure – 2020
---
On 20th March, 2020, Defence Ministry unveiled the draft Defence Procurement Procedure (DPP) 2020 that aims at further increasing indigenous manufacturing and reducing timelines for procurement of defence equipment.
DPP will come into effect from April 01, 2020 and would remain in force till 31 March 2025.
Background
Dpp-2020, along with several other such innovative measures were part the Draft finalized by a high-level committee headed by DG Acquisition, Ministry of Defence that was set up in August 2019.
It is to be noted that the first DPP was promulgated in 2002 and has been revised a number of times with last revision in the year 29016.
Major Changes Proposed in New DPP
Higher Indigenous Content
It proposes increasing the Indigenous Content (IC) stipulated in various categories of procurement by about 10% to support the 'Make in India' initiative.
A simple and realistic methodology has been incorporated for verification of indigenous content for the first time.
Introduction of New Category Buy (Global- Manufacture in India)
It has been introduced with minimum 50% indigenous content on cost basis of total contract value.
Only the minimum necessary will be bought from abroad while the balance quantities will be manufactured in India.
Foreign vendors' products that have a minimum of 50 per cent indigenous content will come under this new category.
This would be in preference to the 'Buy Global' category as manufacturing will happen in India and jobs will be created in the country.
Leasing Introduced as a New Category
Leasing has been introduced for the first time as a new category for acquisition in addition to existing 'Buy' & 'Make' categories to substitute huge initial capital outlays with periodical rental payments.
Leasing is permitted under two categories i.e, Lease (Indian) where Lessor is an Indian entity and is the owner of the assets and Lease (Global) where Lessor is a Global entity.
This will be useful for military equipment not used in actual warfare like transport fleets, trainers, simulators, etc.
Product Support
The scope and options for Product Support have been widened to include contemporary concepts in vogue, namely Performance Based Logistics (PBL), Life Cycle Support Contract (LCSC), Comprehensive Maintenance Contract (CMC), etc to optimise life cycle support for equipment.
The capital acquisition contract would normally also include support for five years beyond the warranty period.
Other Changes
Raw Material: Use of raw materials, special alloys and software incentivised as use of indigenous raw material is a very important aspect of 'Make in India' and Indian Companies are world leaders in software.
Single Vendor: Assurance of procurement on a single vendor basis from Aero Engine manufacturing unit and chips from FAB manufacturing units established in the country.
Procurement of Software and Systems: A new Chapter is introduced for procurement of software and systems related projects as in such projects, obsolescence is very fast due to rapid changes in technology and flexibility in the procurement process is required to keep up with the technology.
Post Contract Management: It has been introduced to facilitate and provide clear guidelines for issues arising during the contract period as typically Defence contracts last for a long period.
Reduced Procurement Time: Timelines for procurement reduced by reducing the process for accord of Acceptance of Necessity which would be single stage of projects less than Rs.500 crore and in case of repeat orders.
Impact
Removing Bottlenecks: It will help to remove procedural bottlenecks and hasten acquisition; align and standardise the provisions to optimise life cycle support for equipment and simplify policy and procedures to facilitate greater participation of the industry and develop robust Defence industrial base.
Boost to Make in India Initiative: The DPP-2020 is aligned with the vision of the government to empower the private industry through the 'Make in India' initiative, with the ultimate aim of turning India into a global manufacturing hub.
Way Forward
The defence industry of India is a strategically important sector having huge potential for growth and development.
The government is constantly striving to formulate policies to empower the private industry including MSMEs in order to develop the eco-system for indigenous defence production and DPP-2020 is a huge step in order to provide a catalyst for India's economic growth and realisation of India's global ambitions.
Current News Indian Economy Plan Policy
Implementation Of New 15 Point Programme
---
New 15 point Programme for minorities is a programme launched by Indian government for welfare of religious minorities in furtherance of reports by committees such as the Sachar Committee Report.
About 15 Point Programme
New 15 Point Programme for the Welfare of Minorities is an overarching programme covering various schemes/initiatives of the participating Ministries/Departments, and is implemented throughout the country.
Objective
To ensure maximum reach of benefits of various government sponsored schemes launched for betterment of the minority communities.
The Programme also provides that, wherever possible, 15% of targets and outlays under various schemes should be earmarked for minorities.
Target Group
It enisgaes to cover all the minorities communities i.e. Muslims, Christians, Sikhs, Buddhists, Parsis and Jains.
Key Points
Enhancing opportunities for Education
Equitable availability of ICDS Services
Improving access to School Education through Sarva Shiksha Abhiyan and the Kasturba Gandhi Balika Vidyalaya Scheme, and other similar Government schemes.
Greater resources for teaching Urdu
Modernizing Madarsa Education
Scholarships for meritorious students from minority communities
Improving educational infrastructure through the Maulana Azad Education Foundation.
Equitable Share in Economic Activities and Employment
Self-Employment and Wage Employment for the poor through Swarnjayanti Gram Swarojgar Yojna(SGSY), Swarnjayanti Shahary Rohgar Yojna(SSRY), Sampurna Grameen Rozgar Yojna(SGRY) .
Upgradation of skill through technical training
Enhanced credit support for economic activities by strengthening the National Minorities Development & Finance Corporation (NMDFC).
Recruitment to State and Central Services
Improving the conditions of living of minorities
Equitable share in rural housing scheme: The Indira Awaas Yojna(IAY) provides financial assistance for shelter to the rural poor living below the poverty line.
Improvement in condition of slums inhabited by minority communities: Under the schemes of Integrated Housing & Slum Development Programme(IHSDP) and Jawaharlal Nahru Urban Renewal Mission(JNURM), the Central Government provides assistance to States/UTs for development of urban slums through provision of physical amenities and basic services.
Prevention & Control of Communal Riots
Prevention of communal incidents
Prosecution for communal offences
Rehabilitation of victims of communal riots.
Recent Government Initiatives for Upliftment of Minority Communities
The Ministry of Minority Affairs has adopted a multi-pronged strategy by way of implementation of various schemes which aim at educational empowerment, employment-oriented skill development, infrastructure support, etc. for the upliftment of living standards of the minorities communities.
Educational Empowerment
Scholarship Schemes: Pre-Matric Scholarship, Post-Matric Scholarship and Merit-cum-Means based Scholarship.
Naya Savera : Free Coaching and Allied Scheme with the aim to enhance skills and knowledge of students and candidates from minority communities to get employment in Government Sector/ Public Sector Undertakings, jobs in private sector and admission in reputed institutions in technical and professional courses at under-graduate and post-graduate levels.
Nai Udaan : A scheme for providing support to minority candidates clearing Prelims conducted by Union Public Service Commission, State Public Service Commissions etc., to adequately equip them to compete for appointment to Civil Services in the Union and the States.
Padho Pardes : A scheme for providing interest subsidy on educational loans for overseas studies to enable students from minority communities to pursue higher education.
Maulana Azad National Fellowship Scheme : It provides financial assistance to students from notified minority communities, to pursue higher education such as M. Phil and Ph.D. In addition, the Maulana Azad Education Foundation implements the following two schemes: Begum Hazrat Mahal National Scholarship and Gharib Nawaz Employment Programme.
Economic Empowerment
Seekho aur Kamao (Learn & Earn): It is a skill development initiative for minorities and aims to upgrade the skills of minority youth in various modern/traditional skills depending upon their qualification, present economic trends and market potential, which can earn them suitable employment or make them suitably skilled to go for self-employment.
Upgrading Skill and Training in Traditional Arts/Crafts for Development (USTTAD : The scheme aims at capacity building and upgrading of the traditional skills of master craftsmen and artisans; documentation of identified traditional arts/crafts of minorities; set standards of traditional skills; training of minority youths in various identified traditional arts/crafts through master craftsmen; develop national and international market linkages; and preservation of languishing Arts/Crafts.
Nai Manzil : A scheme to provide education and skill training to the youth from minority communities.
Infrastructure Support
Besides, there is another Scheme namely Pradhan Mantri Jan Vikas Karyakram (PMJVK), which aims at improving the socio-economic conditions of minorities and providing basic amenities so as to improve their quality of life and reduce imbalances in the identified Minority Concentration Areas.
The major projects approved under the Education Sector and for Skill Development, include Residential Schools, School buildings, Hostels, Degree Colleges, ITIs, Polytechnics, Sadbhav Mandaps, Health Centers, Working Women Hostels etc.
Current News International WHO
Herd Immunity
---
The outbreak of disease caused by the new coronavirus (COVID-19) has raised questions about a phenomenon known as "herd immunity" and whether it might play a role in how the pandemic progresses.
What is Herd Immunity?
It refers to preventing an infectious disease from spreading by immunising a certain percentage of the population.
While the concept is most commonly used in the context of vaccination, herd community can also be achieved after enough people have become immune after being infected.
For herd immunity, it doesn't matter whether the immunity comes from vaccination, or from people having had the disease. The crucial thing is that they are immune.
With the new coronavirus infection, as more and more people become infected, there will be more people who recover and who are then immune to future infection.
How does Herd Immunity work?
The scientific principle is that the presence of a large number of immune persons in the community, who will interrupt the transmission, provides indirect protection to those who are not immune.
It means that if a certain percentage of the population is immune, members of that group can no longer infect another person.
This breaks the chain of infection through the community ("herd"), and prevents it from reaching those who are the most vulnerable.
To estimate the extent of spread and immunity, epidemiologists use a measure called the 'basic reproductive number' (R0). This indicates how many persons will be infected when exposed to an single case; an R0 of more than 1 indicates one person can spread the infection to multiple persons.
On the basis of the available evidence from China, and according to various experts, R0 COVID-19 ranges between 2 and 3.
This means that, if no other measures are taken, herd immunity would kick in when between 50% and 70% of a population is immune.
Recent Example of Herd Immunity
Zika virus, a mosquito-borne illness that caused a epidemic panic in 2015 because of a link to birth abnormalities.
Two years later, in 2017, there was no longer nearly so much to worry about.
A Brazilian study found by checking blood samples that 63% of the population in the northeastern beach city of Salvador had already had exposure to Zika; the researchers speculated that herd immunity had broken that outbreak.
Spreading of Infection in Community
There are three ways in which an infection can spread in a community.
The first scenario looks at a community that is not immunised. With two infectious cases, there is a possibility of the entire community being infected, with a few exceptions.
In the second scenario, there may be some persons who have been immunised; and only these immunised persons will not be infected when at least two infectious cases are introduced in the community.
The third scenario is when the majority of the community is immunised. So, when two infectious cases are introduced, the spread can take place only in exceptional cases, like in the elderly or other vulnerable persons.Even in such a situation, the immunised persons protect the non-immunised by acting as a barrier — which is herd immunity.
When does a population achieve Herd Immunity?
It depends on multiple factors like-
how effective the vaccine for a given disease is
how long-lasting immunity is from both vaccination and infection
which populations form critical links in transmission of the disease.
Mathematically, it is defined on the basis of a number called "herd immunity threshold", which is the number of immune individuals above which a disease may no longer circulate.
The higher the R0, the higher the percentage of the population that has to be immunised to achieve herd immunity.
For eg.
Polio has a threshold of 80% to 85%, while measles has 95%.
With the current data for COVID-19, experts have estimated a threshold of over 60%. That means more than 60% of the population needs to develop immunity to reach the stage of herd immunity.
Why is herd immunity as a strategy against COVID-19 questionable?
It is very risky to seek herd immunity by allowing a large proportion of the population to get infected.
Allowing the virus to pass through the population means a surge of patients, putting pressure on existing medical infrastructure.
Further, it can take months, or even longer, to build group immunity to COVID-19. During that time, the need is to protect people who are at greater risk.
However, the coronavirus is a new strain of which we do not know enough. Much about the behaviour of the COVID-19 is still unclear. Moreover, in this scenario, when there is a significant mortality rate, talking about herd immunity would be controversial at best.
So, what are the ways to minimise further spread of COVID-19 infection?
Flattening the Curve
Flattening the curve means preventing the number of daily cases from peaking over the numbers we can treat.
This will minimise burden on medical staff. For this, we need to practise interventions, mainly social distancing.
Social Distancing
This is the act of keeping social contact to a minimum to pre-emptively minimise the spread of the disease, by staying home as much as possible, and avoiding crowds, public places, transport. This is not the same as being in quarantine or isolation.
Quarantine and Isolation
Quarantine is needed in a situation where one may be infected, because he/she have been exposed to high-risk people, but have not been tested yet.
Once you are tested positive, however, that person is put into an isolation facility. It has a strict criterion for the type of air filters, flooring and walls.
Current News Indian Economy Plan Policy
Regulation Of Payment Aggregators And Payment Gateways
---
On 17th March 2020, the Reserve Bank of India (RBI) released guidelines for the activities payment aggregators (PAs) and provides baseline technology-related recommendations to payment gateways (PGs) in the country.
PAs and PGs are intermediaries playing an important function in facilitating payments in the online space.
These guidelines are issued under Section 18 read with Section 10(2) of the Payment and Settlement Systems Act, 2007 and shall come into effect from April 1, 2020.
Objective
To make digital payments more safer and transparent
Background
The RBI released a discussion paper in September, 2019 to regulate these entities.
The paper suggested three ways to look at the issue- no regulation, light touch regulation or full regulation, the final guidelines seem to have favoured the third alternative.
It is to be noted that banks are already regulated entities of RBI, the payment gateway services provided by them need not require a separate authorisation as these activities form part of regular banking business.
Need for Regulation
Potential Source of Risk: The activities of payment gateways and payment aggregators in online transactions are extremely crucial and the payment gateway ecosystem for online transactions could be a source of risk if operators have lax governance practices.This in turn could impact the confidence and experience of the customers.
Lack of Redressal Mechanism: Further, the lack of proper redress mechanism and uniformity in practice across the entities is also a matter of concern.
About the Guidelines
Applicability
The guidelines shall be applicable to PAs. PAs shall also adopt the technology-related recommendations.
Domestic leg of import and export related payments facilitated by PAs shall also be governed by these instructions.
Guidelines are not applicable to Cash on Delivery (CoD) e-commerce model.
Authorisation
The criteria of authorization has been arrived at based on the role of the intermediary in handling of funds.
Banks, which provide payments aggregation services as part of their regular banking relationship, do not require a separate authorisation from RBI.
But non-bank payments aggregators will require authorisation from RBI under the Payment and Settlement Systems Act (PSSA), 2007.
Existing non-bank entities offering PA services shall apply for authorisation on or before June 30, 2021.
E-commerce marketplaces, according to the guidelines, providing payment aggregator services will have to be separated from the marketplace business and they will have to apply for authorisation on or before June 30, 2021.
The biggest examples of this- PhonePe, a Flipkart company, and Paytm's payment aggregator business are already separate entities from the marketplace models.
Capital Requirements
Existing PAs shall achieve a net-worth of ₹15 crore by March 31, 2021 and a net-worth of ₹25 crore by the end of third financial year, i.e., on or before March 31,
New PAs shall have a minimum net-worth of ₹15 crore at the time of application for authorization and shall attain a net-worth of ₹25 crore by the end of third financial year of grant of authorisation.
PAs that are not able to comply with the net-worth requirement within the stipulated time frame shall wind-up payment aggregation business.
Governance
PAs shall have a Board approved policy for disposal of complaints / dispute resolution mechanism / time-lines for processing refunds, etc., in such a manner that the RBI instructions on Turn Around Time (TAT) for resolution of failed transactions.
PAs shall appoint a Nodal Officer responsible for regulatory and customer grievance handling functions.
Safeguards against Money Laundering (KYC / AML / CFT) Provisions
The Know Your Customer (KYC) / Anti-Money Laundering (AML) / Combating Financing of Terrorism (CFT) guidelines issued by the Department of Regulation, RBI, in their "Master Direction – Know Your Customer (KYC) Directions" updated from time to time, shall apply mutatis mutandis to all entities.
Settlement and Escrow Account Management
Non-bank PAs shall maintain the amount collected by them in an escrow account with any scheduled commercial bank.
For the purpose of maintenance of the escrow account, the operations of PAs shall be deemed to be 'designated payment systems' under Section 23A of the PSSA (as amended in 2015).
Customer Grievance Redressal and Dispute Management Framework
PAs shall put in place a formal, publicly disclosed customer grievance redressal and dispute management framework, including designating a nodal officer to handle the customer complaints / grievances and the escalation matrix.
Security, Fraud Prevention and Risk Management Framework
A strong risk management system is necessary to meet the challenges of fraud and ensure customer protection. PAs shall put in place adequate information and data security infrastructure and systems for prevention and detection of frauds.
Impact
Bringing Transparency and Accountability
PGs are regulated through banks, which creates opaqueness in the system. Regulations will help eliminating opaqueness and make things clearer for the entire industry in terms of capital requirement, governance and KYC norms for example.
PGs such as Paytm, Mobikwik, Bharat Bill and aggregators like BillDesk, PayU India, CCAvenue, Razorpay now will be directly regulated by the RBI to bring more transparency, accountability and security for consumers.
Driving towards Less cash Society
Industry would continue to work with RBI closely for smoother transition of industry players from indirectly regulated to directly regulated and help to achieve the overall vision of less cash society.
Payment Aggregators (PAs)
PAs are entities that facilitate e-commerce sites and merchants to accept various payment instruments from the customers for completion of their payment obligations without the need for merchants to create a separate payment integration system of their own. For ex. Billdesk, CCAvenue, Firstdata, Techprocess Razorpay
PAs facilitate merchants to connect with acquirers. In the process, they receive payments from customers, pool and transfer them on to the merchants after a time period.
Payment Gateways (PGs)
PGs are entities that provide technology infrastructure to route and facilitate processing of an online payment transaction without any involvement in handling of funds. PGs in India mainly include banks.
Current News International WTO
Major Changes To Sustainable Development Goals Indicators
---
Thirty-six major changes to the global indicator framework for the Sustainable Development Goals (SDGs) were approved and adopted by the United Nations Statistical Commission (UNSC), at its 51st session that concluded on March 6, 2020, in New York.
These changes are based on the '2020 comprehensive review' conducted by the UN Inter-Agency and Expert Group on SDG Indicators (IAEG-SDGs).
The revised global framework will have 231 indicators, approximately the same number as in the original framework.
Background
After the IAEG's tenth meeting, which convened in Addis Ababa, Ethiopia, in October 2019, the Group decided on a tentative initial list of proposals to be considered by the UN Statistical Commission in the 2020 Comprehensive Review, and held virtual meetings to finalize those proposals.
The IAEG-SDG agreed on 36 major changes to the current framework:

14 proposals for replacements of existing indicators
8 proposals for revisions of existing indicator
8 proposals for additional indicators (for the targets listed above)
6 proposals for deleting existing indicators.
The Group is also proposing 20 minor refinements, which can be seen in Annex III of the report to the Commission.
Key Changes
Eight additional indicators were added across six SDG goals — 2, 3, 4, 10, 13 and 16. These include:
Indicator 13.2.2 on the total greenhouse gas emissions per year for the SDG target 2 to integrate climate change measures into national policies, strategies and planning.
Prevalence of anaemia in women aged 15-49 years, by pregnancy status (percentage) under the target 2.2 to end forms of malnutrition by 2030.
A new indicator on reducing the percentage of bloodstream infections due to selected antimicrobial-resistant organisms has been added under the Global health goal (SDG 3).
Indicator 10.7.3 on the number of migrants killed while attempting to cross maritime, land and air borders.
Indicator 10.7.4 on the proportion of the population who are refugees, by country of origin.
Six indicators across six SDG goals — 1, 4, 8, 11, 13 and 17 — have been deleted. These include:
Indicator 1.a.1 on the proportion of domestically-generated resources allocated by the government directly to poverty reduction programmes.
Indicator 4.2.1 on the proportion of children under five years of age who are developmentally on track in health, learning and psychosocial well-being, by sex.
The portion of the indicator that measures progress for children between 0 and 23 months of age, which is currently in tier III was proposed for deletion by the IAEG.
Under the SDG goal on combating climate change, the indicator 13.3.2, quantifying the number of countries that have communicated the strengthening of capacity-building for implementing adaptation, mitigation and technology transfer, and development actions has been deleted.
Global Indicator Framework For SDGs
The global indicator framework for SDGs was developed by the Inter-Agency and Expert Group on SDG Indicators (IAEG-SDGs) and agreed upon at the 48th session of the United Nations Statistical Commission held in March 2017.
The global indicator framework was later adopted by the General Assembly on 6 July 2017 and is contained in the Resolution adopted by the General Assembly on Work of the Statistical Commission pertaining to the 2030 Agenda for Sustainable Development.
Concerns Raised Over Changes Made
Concerns were raised over various changes made to the SDG indicator framework.
Concerns were raised over the deletion of indicator 8.9.2 on the proportion of jobs in sustainable tourism industries out of total tourism jobs. When a total of 6 percent of young people globally are unemployed, sustainable tourism could be an important source of employment and an important indicator under the SDGs
China voiced concern about the addition of the GHG emissions indicator, noting that the global response to climate change should focus on equity and preserve each country's equal right to development.
The United Arab Emirates suggested "cancelling" all indicators that remain in Tier 3, given the relatively short time left to implement them.
The Caribbean Community (CARICOM) lamented the lack of an indicator for older persons under SDG target 2.2. on malnutrition.
The African Group recommended reinforced collaboration and coordination with regional commissions.
Others called for improved coordination between the custodian agencies for the indicators and national governments.
About Sustainable Development Goals (SDGs)
The Sustainable Development Goals (SDGs), also known as the Global Goals, were adopted by all United Nations Member States in 2015 as a universal call to action to end poverty, protect the planet and ensure that all people enjoy peace and prosperity by 2030.
The 17 SDGs are integrated—that is, they recognize that action in one area will affect outcomes in others, and that development must balance social, economic and environmental sustainability.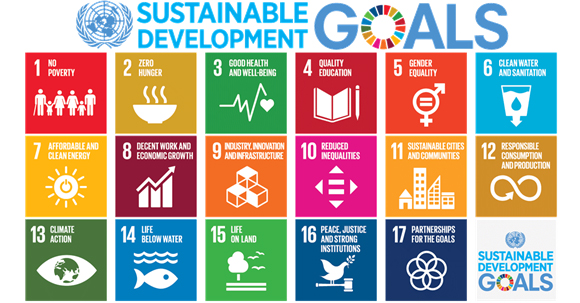 Current News National DEFENCE
SAMPRITI-IX
---
The 9th edition of India-Bangladesh joint army exercise SAMPRITI-IX was held at Umroi, Meghalaya.
Current News National DEFENCE
Milan 2020
---
The Indian Navy has postponed the military drill 'Milan 2020' sheduled in March. Milan is a multilateral biennial naval exercise hosted by the Indian Navy under the aegis of the Andaman and Nicobar Command.

41 nations from South Asia, Southeast Asia, Africa and Europe that share defence cooperation with India have were invited for the drill.
Current News National DEFENCE
Exercise Ajeya Warrior-2020
---
The fifth edition of Exercise Ajeya Warrior-2020 between India and United Kingdom Army was held at Salisbury Plains, United Kingdom.

The aim of the exercise was to conduct training of troops in counter insurgency and counter terrorist operations in both Urban and Semi Urban areas.
Current News National MISCELLANEOUS
India's First 'Protein Day'
---
Right to Protein, a national-level public health initiative, has launched India's first 'Protein Day' to raise awareness about the health benefits of protein.
The theme for this year's Protein Day is 'Protein Mein Kya Hai?' asking citizens to be mindful about their protein consumption.
Many countries recognize 27th February as the Protein Day and from this year, India has also joined this movement.
Current News National MISCELLANEOUS
MIEWS
---
The Union Ministry of Food Processing Industries has launched Market Intelligence and Early Warning System (MIEWS) Portal for Monitoring prices of TOP Crops (Tomato, Onion and Potato) and generating alerts.

MIEWS portal would help in planning and timely intervention for price stabilization.
Current News National MISCELLANEOUS
IGIA: First Single-Use Plastic-Free Airport In India
---
Delhi's Indira Gandhi International Airport (IGIA) has become the first single-use plastic-free airport in India.
Current News National MISCELLANEOUS
INS Jamuna
---
The Indian Navy Hydrographic Survey Ship, INS Jamuna is on a deployment to carry out Joint Hydrographic Survey off the South – West coast of Sri Lanka. The ship has undertaken several survey activities as part of the Foreign Cooperation Survey alongwith the Sri Lanka Navy hydrographers.
Current News National MISCELLANEOUS
Apiary On Wheels
---
It is an initiative by Khadi and Village Industries Commission (KVIC) for the easy upkeep and migration of bee boxes having live bee colonies.

'Apiary on wheels' will make the migration easy, the maintenance easy, easy feeding of bees and it will also help the bees to sustain even in extreme summers.
Current News National MISCELLANEOUS
Ella
---
An Artificial Intelligence-based police officer called "Ella" has made its place in the New Zealand Police force.

Ella is a virtual assistant with a face. Basically, it is like Apple's Siri or Amazon's Alexa but with a human like Face.
Current News National MISCELLANEOUS
All Medical Devices Will Be Treated As Drugs From 1 April
---
The government of India has announced all medical devices sold in the country would be treated as "drugs" with effect from 1 April 2020.

All devices will be regulated under the Drugs and Cosmetics Act of 1940. Currently, 23 medical devices have been classified as drugs.
Current News National MISCELLANEOUS
Restaurant On Wheels
---
Indian Railways has launched its first 'Restaurant on Wheels' at Asansol Railway station for the use of Railway passengers as well as general public of Asansol, West Bengal.
Current News National MISCELLANEOUS
Oxygen Detected Outside Milky Way
---
Molecules of oxygen have been tracked for the first time to a strange and distant galaxy - Markarian 231, millions of light-years away.

This is only the third time trails of oxygen molecules have been detected beyond the solar system. Earlier, in the span of the last 20 years, the molecules were found only in the Orion Nebula and the Rho Ophiuchi, both part of our milky way galaxy.

Oxygen is the third most abundant element in the Universe, behind hydrogen (naturally) and helium. So its chemistry and abundance in interstellar clouds are important for understanding the role of molecular gas in galaxies.
Current News National MISCELLANEOUS
Anti-trafficking Fund For South Asia
---
Britain's Prince Charles has unveiled a new children's protection fund for India as part of British Asian Trust, the charity founded by him in 2007 to fight poverty in South Asia.

Popular American singer Katy Perry has been named as the ambassador of the new fund, which will be focused on reducing the exploitation of children by 50 per cent in India over 10 years.
Current News National MISCELLANEOUS
Kala Kumbh
---
It is a thematic exhibition on handicrafts to promote Geographical Indication (GI) crafts and heritage of India.

The Ministry of Textiles is organising Kala Kumbh and it is being sponsored by Export Promotion Council for Handicrafts (EPCH).

The exhibitions are planned in various major cities like Bengaluru, Mumbai, Kolkata and Chennai.

The GI tag is used on handicrafts which correspond to a specific geographical location or origin (e.g., a town, region, or country).

As on August 2019, 178 GI handicraft products were registered from all over India.
Current News National WORLD OF AWARDS
Food Planet Prize
---
Curt Bergfors Foundation of Sweden has created two USD 1 million prizes - Food Planet Prize - for solutions to feed billions of people, as climate change threatens the world's food supply and a growing population requires sustainable food systems.
Two Food Planet Prizes will be awarded annually, one to "an existing scalable solution for sustainable foods", the second for "innovative initiatives that could transform the global food sector".
Oscar 2020
The 92nd Academy Awards (Oscars) ceremony took place at the Dolby Theatre in Los Angeles, California on 9 February 2020. Oscar Awards are given by the US Academy of Motion Picture Arts and Sciences.
The first non-English language film 'Parasite' directed by Bong Joon Ho, won the best picture award.
Major Awards/Winners
Best Actor: Joaquin Phoenix – Joker
Best Actress: Renée Zellweger – Judy
Best Director: Bong Joon ho – Parasite
Best Picture: Parasite
Best Supporting Actor: Brad Pitt in "Once Upon a Time in Hollywood"
Best Animated Short: Hair Love
Best Original Screenplay: Parasite
Best Documentary: American Factory
Best Cinematography: 1917
Best International Feature Film: Parasite
Current News National WORLD OF AWARDS
Dr Syama Prasad Mukherjee Award
---
The Chief Minister of Assam Sarbananda Sonowal was conferred Dr Syama Prasad Mukherjee Award 2020, instituted by India Foundation, an independent research centre focussed on the issues, challenges and opportunities of the Indian polity.
Current News National WORLD OF SPORTS
Maria Sharapova
---
Five-time grand slam winner Maria Sharapova of Russia has announced her retirement from tennis.

She won five Grand Slam (Women Singles) titles — two at the French Open and one each at the Australian Open, Wimbledon, and the US Open.
Current News National WORLD OF SPORTS
Khelo India University Games
---
The first Khelo India University Games was held in Bhubaneswar, Odisha.

Panjab University, Chandigarh took home the champions trophy-winning 46 medals (17 gold, 19 silver, and 10 bronze).

Savitribai Phule Pune University, Maharashtra claimed the second position with 37 medals (17 gold, 11 silver, and 9 bronze) and Punjabi University, Patiala secured the 3rd position with 33 medals (13 gold, 6 silver, and 14 bronze).
Current News National WORLD OF SPORTS
Khelo India Winter Games
---
Union Territory of Ladakh hosted the inaugural Khelo India Winter Games, at Leh. A total of three winter sporting competitions were held – Open Ice Hockey Championship, Figure Skating and Speed Skating.
The second leg of the Khelo India Winter Games will be held at Kongdori, Gulmarg from 7th till 11th March and will have participants competing in Alpine Skiing, Cross Country Skiing, Snow Boarding and Snow Shoeing events.
Current News National WORLD OF SPORTS
Australian Open 2020
---
The 2020 Australian Open was organized at Melbourne Park.
It was the first Grand Slam of the year.
This was the first edition of the Australian Open with GreenSet, a hard surface produced by GreenSet Worldwide.
GreenSet is a brand of acrylic hardcourt surface made of layers of acrylic resin and silica on top of an asphalt or concrete base, for permanent facilities, or on top of a wooden platform, for venues with occasional use.
Winners
Men's Singles: Novak Djokovic (Serbia) successfully defended his title by defeating Dominic Thiem (Austria) to win the tournament for a record-extending eighth time.
Women's Singles: Sofia Kenin (USA) won her first Grand Slam title, defeating Garbine Muguruza (Spanish-Venezuelan). Kenin became the first American woman, other than Serena Williams, to win the Australian Open women's singles title since Jennifer Capriati in 2002. This was the first Australian Open final in the Open Era to be contested between two players ranked outside the top ten.
Current News National WORLD OF SPORTS
FIH Awards & India
---
National men's Hockey team captain Manpreet Singh became the first Indian to win the International Hockey Federation's (FIH) Player of the Year award, capping a memorable 2019 season in which he led the side to Olympic qualification.

Besides Manpreet, young midfielder Vivek Sagar Prasad won the FIH Male Rising Star of the Year award, while striker Lalremsiami bagged the 2019 FIH Women's Rising Star of Year recognition.
Current News National WORLD OF SPORTS
Laureus World Sports Award 2020
---
The Laureus World Sports Awards is an annual award ceremony honouring individuals and teams from the world of sports along with sporting achievements in the previous year. It is presented by the Laureus Sport for Good Foundation, Berlin.
Noted Awardees 2020
Laureus World Sportsman of the Year: Lewis Hamilton ( British Formula 1 Driver) and Lionel Messi (Argentine Footballer)
Laureus World Sportswoman of the Year: Simone Biles (American Gymnast)
Laureus Best Sporting Moment: 'Carried on the shoulders of a nation' – Sachin Tendulkar (Indian Cricketer)
Laureus Lifetime Achievement Award: Dirk Nowitzki (German Basketball Player)
Current News Science & Technology Health & Disease
Sanitizers And Mask Notified As Essential Commodities
---
In a bid to curb the transmission of Novel Coronavirus (COVID-19), the Central government on 13th March, 2020, declared masks and hand sanitizers to be "essential commodities" until June 30, 2020, by amending the schedule of the Essential Commodities (EC) Act 1955.
The move is seen as efforts to boost supply and prevent hoarding of these items in its fight to check spread of coronavirus disease.
However, it is important to note that the designation of masks and hand sanitisers as "essential commodities" does not mean that the government considers them to be 'essential', in the literal sense, in the fight against COVID-19.
Need
The government's order has come in the wake of reports of a shortage of these commodities and a sudden and sharp spike in their prices, and the alleged hoarding of stocks by manufacturers.
Key Points
Both masks (2ply & 3 ply surgical masks, N95 masks) and hand sanitisers have been brought under Essential Commodities Act, 1955, empowering States to regulate production, distribution and prices of these items and also crackdown on hoarding and black-marketing.
The Centre has also invoked Disaster Management Act to ensure price regulation and availability of these items.
Under the EC Act, state governments can ask manufacturers to enhance their production capacity of these items for augmenting supply.
State may take action against offenders under the EC Act and PBMMSEC Act (Prevention of Blackmarketing and Maintenance of Supplies of Essential Commodities Act) 1980.
The government has also issued an advisory under the Legal Metrology, in order to ensure sale of items at maximum retail prices (MRP).
Impact
Regulating Production and Distribution: The decision would empower the government and States/UTs to regulate production, quality and distribution of masks and hand sanitizers for smooth sale and availability of these items.
Curbing Black Marketing: It also empowers to carry out operations against speculators and those involved in over pricing and black marketing.
Enhancing Availability: It will enhance the availability of concerned items to the general people at reasonable prices.
What is Essential Commodity Act (ECA)?
Enacted in 1955, the act is used by the Government to regulate the production, supply and distribution of a whole host of commodities it declares 'essential' in order to make them available to consumers at fair prices.
What kinds of items are generally classified as essential commodities?
The list of items under the Act includes drugs, fertilisers, pulses and edible oils, and petroleum and petroleum products.
The Act empowers the central government to add new commodities to the list of Essential Commodities as and when the need arises, and to remove them from the list once the crisis is over or the situation improves.
How it works?
If the Centre finds that a certain commodity is in short supply and its price is spiking, it can notify stock-holding limits on it for a specified period.
The States act on this notification to specify limits and take steps to ensure that these are adhered to.
Anybody trading or dealing in a commodity, be it wholesalers, retailers or even importers are prevented from stockpiling it beyond a certain quantity.
A State can, however, choose not to impose any restrictions. But once it does, traders have to immediately sell into the market any stocks held beyond the mandated quantity. This improves supplies and brings down prices.
What is its significance?
The ECA gives consumers protection against irrational spikes in prices of essential commodities.
It helps government to crack down on hoarders and black-marketeers of such commodities.
It allows States to issue control orders related to dealer licensing, regulate stock limits and restrict movement of goods.
It also gives them power to confiscate the stock seized and impose punishments like imprisonment on the trader/dealer.
Limitations of ECA
Given that almost all crops are seasonal, ensuring round-the-clock supply requires adequate build-up of stocks during the season.
So, it may not always be possible to differentiate between genuine stock build-up and speculative hoarding.
Also, there can be genuine shortages triggered by weather-related disruptions in which case prices will move up. So, if prices are always monitored, farmers may have no incentive to farm.
With too-frequent stock limits, traders also may have no reason to invest in better storage infrastructure.
Also, food processing industries need to maintain large stocks to run their operations smoothly.
Stock limits curtail their operations. In such a situation, large scale private investments are unlikely to flow into food processing and cold storage facilities.
Recent Controversy with ECA
Recently, the Economic Survey-2020, released in January, 2020, pitched for scrapping of the ECA, stating the law is "anachronistic" that leads to harassment and is of no help in checking price volatility.
In July 2019, the NITI Aayog set up a panel of Chief Ministers to suggest agriculture reforms, whose mandate included possible amendments to the ECA.
However, just a few months later, in September 2019, the Centre invoked the Act's provisions to impose stock limits on onions after heavy rains wiped out a quarter of the kharif crop and led to a sustained spike in prices.
Reasons Given by Economic Survey
Price Volatility
Although the restrictions on both retail and wholesale traders were meant to prevent hoarding and enhance supply in the market, the Survey showed that there was actually an increase in price volatility and a widening wedge between wholesale and retail prices.
Hampering Creation of Infrastructure
The Act doesn't distinguish between food processors and wholesale/retail food chains that stock food. It hampers the creation of what's needed the most – storage and warehouse infrastructure in the agriculture space.
Burden on Administration
A considerable administrative effort goes into enforcement of this law assuming a minimum of 5 persons involved in a raid, citing that around 76,000 raids under the ECA were conducted in year 2019.
Tool of Harassment
Despite huge number of raids conducted under the ECA in 2019, the conviction rate was abysmally low. Further, raids have no impact on prices; the ECA only seems to enable rent-seeking and harassment.
Current News National ON THE HOT SEAT
Ashraf Ghani
---
President of Afghanistan Ashraf Ghani won Afghanistan's presidential election for the second term. He defeated Chief Executive Abdullah Abdullah.

The election results were announced by the Independent Election Commission (IEC) five months after the voting took place amid the threat of violence and concerns over electoral fraud.
Current News National ON THE HOT SEAT
Muhyiddin Yassin
---
Muhyiddin Yassin has been appointed as the new Prime Minister of Malaysia.
The appointment came after resignation of Prime Minister Mahathir Mohamad.
Current News National ON THE HOT SEAT
Arvind Kejriwal
---
Arvind Kejriwal became the Chief Minister of Delhi for the 3rd time after his party won the recent Delhi Assembly election.
Current News National ON THE HOT SEAT
Sanjay Kothari
---
The Secretary to the President, Sanjay Kothari has heen selected as the next Chief Vigilance Commissioner.

Central Vigilance Commission is an apex governmental body of Central Govt. to address governmental corruption.

It is a statutory body and derives its powers from the Central Vigilance Commission Act, 2003
Current News National ON THE HOT SEAT
Bimal Julka
---
Former Information and Broadcasting Secretary Bimal Julka, currently serving as an Information Commissioner, has been selected as the new Chief Information Commissioner in the Central Information Commission.

The Central Information Commission is a statutory body, set up under the Right to Information Act in 2005.

The work of CIC broadly relate to adjudication in second appeal for giving information; direction for record keeping, suo motu disclosures receiving and enquiring into a complaint on inability to file RTI, etc; imposition of penalties and Monitoring and Reporting including preparation of an Annual Report. The decisions of the Commission are final and binding.
Current News National FACES ONLY IN MEMORY
Hosni El Sayed Mubarak
---
Egyptian military and political leader - Muhammad Hosni El Sayed Mubarak, who served as the fourth president of Egypt (1981 to 2011) has passed away.
Current News National FACES ONLY IN MEMORY
Rajendra Kumar Pachauri
---
Dr Pachauri, who contributed immensely to global sustainable development through his leadership (2002-2015) in the Intergovernmental Panel on Climate Change (IPCC) and laid the ground for climate change conversations today, has passed away. The IPCC was awarded the Nobel Peace Prize during his tenure. He was also the former Chairman and Director General of The Energy and Resources Institute (TERI).

He was also awarded with the Padma Bhushan (2001) and the Padma Vibhushan (2008).
Current News National FACES ONLY IN MEMORY
Giriraj Kishore
---
Noted writer Giriraj Kishore who was awarded 'Padma Shri' by the Govt. of India in 2007 for his literary work, has passed away.

He was given the Sahitya Akademi Award in 1992 and the Vyas Samman in 2000 for his work – 'Pahla Girmitiya' (The Girmitiya Saga).
Current News National FACES ONLY IN MEMORY
P. Parameswaran
---
Renowned author of Indian philosophy and society P. Parameswaran has passed away.

He was awarded Padma Shri (2000) and Padma Vibhushan (2018) in the field of Literature & Education.
Current News National FACES ONLY IN MEMORY
Wendell Rodricks
---
Noted fashion designer, author and social activist Wendell Rodricks has passed away.

In 2014, he was conferred with the Padma Shri by Govt. of India.
Current News National FACES ONLY IN MEMORY
Joginder Singh Saini
---
Dronacharya awardee (1997) athletics coach Joginder Singh Saini has passes away.

He was the chief coach of the Indian athletics team which won 18 medals, including eight golds, at the 1978 Asian Games.
Current News National FACES ONLY IN MEMORY
UP Govt. Approves Ground Water Act, 2020
---
To improve the falling groundwater level, UP Govt. has approved the Ground Water Act, 2020. It aims to improve the falling groundwater level.

Under the Ground Water Act, 2020, registration is mandatory to install submersible pumps. The domestic users and farmers need not pay any fee. Rainwater harvesting system has been made mandatory in all private and government schools and colleges. Also there are penal provisions for misuse of groundwater.
Current News National STATES IN NEWS
First Pilot Project On Sustainable Developmental Goals
---
NITI Aayog has selected Union Territory of Jammu & Kashmir for first pilot project among all States and UTs on Sustainable Developmental Goals. It would get a chance to work with United Nations Development Programme (UNDP).
Current News National STATES IN NEWS
H.P Becomes First State To Have 100% LPG Gas Coverage
---
Himachal Pradesh has become the first state in the country to have 100% LPG gas coverage.

After the Pradhan Mantri Ujjwala Yojana (launched in 2016) to provide clean fuel to women below the poverty line, a similar scheme of State Govt. - "Himachal Grihini Suvidha Yojana" (launched in 2018) helped in covering the remaining households of PM Ujjwala Yojana.
Current News National STATES IN NEWS
Andhra Pradesh: India's Most Attractive Investment Destination
---
According to a study by the Reserve Bank of India (RBI), in 2018-19 Andhra Pradesh took top slot as attractive investment destination followed by Tamil Nadu, Maharashtra, Gujarat, Telangana, Rajasthan and Uttar Pradesh.

But in five year period (2014-15 to 2018-19), Maharashtra topped the list followed by Gujarat.
Current News National STATES IN NEWS
Kerala Bans CFL And Filament Bulbs
---
Kerala government will impose a ban on the sale of compact fluorescent lamps (CFL) and incandescent (filament) bulbs starting November 2020 as part of sustainable energy policy. The streetlights and bulbs in government offices across the state will be converted to light-emitting diode (LED) bulbs.
The announcement is in line with the government project of 'Filament-free Kerala' envisaged in 2018 as part of the state's Urja Kerala mission.
LED bulbs are energy-efficient than filament or CFL bulbs and will, therefore, generate less waste. Also, filament bulbs contain the mercury element which, when broken, is polluting in nature.
Current News National STATES IN NEWS
MP Radio-tags Pangolins
---
On the eve of the ninth World Pangolin Day (Observed on 3rd Saturday of February), the Madhya Pradesh Forest Department carried out first-ever Radio-tagging of the Indian pangolin released in the Satpura Tiger Reserve six months ago.
The fieldwork is supported by the YES Bank under its CSR initiative.
Pangolins are the most trafficked wildlife species in the world and are 'Endangered' according to International Union for Conservation of Nature (IUCN).
Out of the eight species of Pangolin, the Indian Pangolin and the Chinese Pangolin are found in India. The Chinese pangolin is found in North-East India while the Indian Pangolin is distributed across India, except the extreme arid zones, Himalayas and the North-East.
Current News National STATES IN NEWS
Rajasthan Government To Issue Transgender Identity Card
---
To connect transgender community with the mainstream society, the Rajasthan Government has now decided to issue separate identity cards for transgenders in the state, so that the people of the community can get the benefit of government jobs as well as all government schemes.
Current News National PLACES IN NEWS
Titabor- First Zero Waste Town Of Assam
---
Titabar town under Jorhat District has become Assam's first 'zero waste town' by revolutionizing management of solid waste.
The Jorhat town has also set up the state's first bio-mining project to completely recover the dumpsite and work towards 100 percent waste processing.
Current News National PLACES IN NEWS
Mandya
---
The Researchers from Atomic Minerals Directorate have estimated lithium reserves of 14,100 tonnes in a patch of land surveyed in Mandya, Bengaluru.

Lithium is a rare metal and is critical for manufacturing batteries for electric vehicles.
Current News National ORGANISATIONS
MPIDSA
---
The Institute for Defence Studies and Analyses (IDSA) has been renamed as Manohar Parrikar Institute for Defence Studies and Analyses (MPIDSA) to honour the commitment and legacy of late Defence Minister of India Manohar Parrikar.
Current News National ORGANISATIONS
AJNIFM
---
National Institute of Financial Management (NIFM), Faridabad has been renamed as Arun Jaitley National Institute of Financial Management (AJNIFM) to honour the former Finance Minister of India.
Current News National ORGANISATIONS
SSIFS
---
Foreign Service Institute of India has been renamed as Sushma Swaraj Institute of Foreign Service to honour the former External Affairs Minister of India.
Current News National ORGANISATIONS
Central Administrative Tribunal
---
Union Territory of Jammu & Kashmir and Ladakh will soon be covered by the Central Administrative Tribunal (CAT). So far, the CAT had jurisdiction only over central services issues in J&K.

The Central Administrative Tribunal had been established under Article 323 - A of the Constitution for adjudication of disputes and complaints with respect to recruitment and conditions of service of persons appointed to public services and posts in connection with the affairs of the Union or other authorities under the control of the Government.
Current News National SUMMIT/SEMINAR
North East Sustainable Development Goals Conclave 2020
---
NITI Aayog organised "Sustainable Development Goals (SDG) Conclave 2020: Partnerships, Cooperation and Development of North Eastern States" in Guwahati, Assam, from 24th to 26th February, 2020, in association with the North Eastern Council, Government of Assam, Tata Trusts, United Nations Development Programme (UNDP) and Research and Information System for Developing Countries (RIS).
It goal was to identify solutions as well as accelerators for the implementation of SDGs in the North Eastern Region (NER).
NITI Aayog has the mandate of overseeing the adoption and monitoring of SDGs at the national and sub-national level.
Current News National SUMMIT/SEMINAR
CDRR & R – 2020
---
The 1st 'National Conference on Coastal Disaster Risk Reduction and Resilience (CDRR&R) – 2020', was organised by the National Institute of Disaster Management (NIDM), in New Delhi.

The conference focussed on enhancing human capacity in terms of better understanding about coastal disaster risks and effective collaborative actions, by implementing Prime Minister's 10-point agenda and Sendai Framework for Disaster Risk Reduction, for reducing the risk and enhancing the resilience amongst the affected stakeholders.

The aim of the conference was to explore and debate the most recent advances in the discipline, to enhance the understanding of the issues and solutions on various facets for coastal disaster risk reduction and resilience.
Current News National DEFENCE
HAL To Manufacture Light Utility Helicopters
---
The Hindustan Aeronautics Limited has got the initial clearance from the Defence Research and Development Organisation (DRDO) to domestically manufacture Light Utility Helicopters (LUHs) to meet the operational requirements of Indian Army and Indian Air Force, paving the way for replacing the ageing fleet of Cheetah and Chetak helicopters.

HAL displayed its prototypes at the Def-Expo 2020 held at Lucknow.
Current News National DEFENCE
Pranash Missile
---
DRDO is in the process of developing a 200-km strike range tactical ballistic missile 'Pranash', which would be armed with conventional warheads and would be used by the Army and Air force.
Pranash is an advanced version of Prahar missile (150-km strike range) which was being developed for tactical missions.

The single-stage solid-propellant missile would also be readied for exports to friendly foreign countries as its strike range is within the permissible limits of international regimes on missile sales.
Current News National DEFENCE
Parth: Gun Shot Locator Device
---
The Indian Army's College of Military Engineering jointly with a private firm has developed a gunshot locator device – 'Parth'.
The device can locate the exact location of a bullet from a distance of 400m and will help to locate and neutralize terrorists faster.
The device costs around Rs 3 lakhs, and if inducted, would replace a similar imported item which costs around Rs 65 lakhs.
Current News National DEFENCE
ICGS Varad Commissioned
---
The Indian Coast Guard's Offshore Patrol Vessel ICGS Varad has been commissioned.
The vessel has been designed and built by the L&T at its yard at Kattupalli near Chennai.

The ship Varad can carry a twin engine helicopter and four high speed boats for swift boarding operations, search and rescue, law enforcement and maritime patrol. The ship is also capable of carrying pollution response equipment for oil spill response at sea.
Current News National DEFENCE
Indradhanush - V 2020
---
The Indian Air Force (IAF) and Royal Air Force (RAF) of UK jointly carried out the fifth edition of Exercise Indradhanush at Air Force Station Hindon.

The focus of this edition of the exercise was 'Base Defence and Force Protection'- signifying the recent threats to military establishments from terror elements.
Current News National DEFENCE
RaIDer-X
---
RaIDer-X is an explosive detection device that was unveiled at the National Workshop on Explosive Detection (NWED-2020) in Pune.

RaIDer-X has the capability to detect explosives from a stand-off distance. The data library can be built in the system to expand its capability to detect a number of explosives in pure form as well as with the contaminants. Bulk explosive in a concealed condition can also be detected by the device.

It has been co-developed by DRDO's High Energy Materials Research Laboratory (HEMRL) Pune and IISc Bangalore.
Current News Indian Economy Banking & Finance
AT-1 Bonds
---
Recently, the private lender YES Bank additional tier 1 (AT1) bonds worth Rs. 8,415 crore have been written down to zero by the Reserve Bank of India(RBI) under the scheme of reconstruction of Yes Bank.
About AT-1 Bonds
AT-1 bonds are unsecured perpetual bonds — with no maturity — issued by banks to shore up their capital base to meet Basel III requirements.The RBI is the regulator for these bonds.
The concept of Additional Tier-1 (AT1) Bonds was introduced by Basel III post the 2008 financial crisis, to protect depositors of a bank on a going concern basis. These bonds are also commonly known as Contingent convertible capital instruments (CoCos).
Under the Based III framework, bank's regulatory capital is divided into Tier 1 and Tier 2 capital. Tier 1 capital is subdivided into Common Equity (CET) and Additional Capital (AT1).
In simple terms, equity and preference capital is classified as CET and perpetual bonds are classified as AT1. Together, CET and AT1 are called Common Equity.
Difference between Tier 1 and Tier 2 Capital
Tier 1 capital is a bank's core capital and includes disclosed reserves—that appears on the bank's financial statements—and equity capital. This money is the funds a bank uses to function on a regular basis and forms the basis of a financial institution's strength.
Tier 2 capital is a bank's supplementary capital. Undisclosed reserves, subordinated term debts, hybrid financial products, and other items make up these funds.
In India, banks are required to maintain capital at a minimum ratio of 11.5 per cent of their risk-weighted loans.
Of this, 9.5 percent needs to be in Tier-1 capital and 2 percent in Tier-2.
Features of AT-1 Bonds
AT1 are a special category of debt designed to absorb losses in case the bank's equity capital dips below a certain threshold.
These are quasi-equity instruments. These are meant to be like equity, but are structured as bonds.
These bonds are listed and traded on the exchanges.So, if an AT1 bondholder needs money, he can sell it in the market.
Banks cannot use conversion or write down of AT1 instruments to support expansion of balance sheet.
Risk Involved
As these bonds are perpetual and carry no maturity date, they carry call options that allow banks to redeem them after five or 10 years.
Banks can stop paying interest on them and also write off their value.
In case, if the RBI feels that a bank is tottering on the brink and needs a rescue, it can simply ask the bank to cancel its outstanding AT-1 bonds without consulting its investors. This is what has happened to YES Bank's AT-1 bond-holders.
RBI Guidelines Regarding AT-1 Bonds
According to the RBI's Basel III capital regulations, if the relevant authorities decide to reconstitute a bank or amalgamate it with any other lender under Section 45 of Banking Regulation Act, 1949, the bank will be deemed as non-viable or approaching approaching non-viability.
The RBI has also added an additional trigger in Indian regulations, called the 'Point of Non-Viability Trigger' (PONV), which gives power to the RBI to decide if the bank has reached a situation wherein it is no longer viable.
The RBI can then activate a PONV trigger and assume executive powers and can do whatever is required to get the bank on track, including superseding the existing management, forcing the bank to raise additional capital and so on.
The PoNV condition requires all AT1 and Tier 2 instruments to be capable of being converted into common equity or written off.
Basel III
It is an international regulatory accord that introduced a set of reforms designed to improve the regulation, supervision and risk management within the banking sector.
It was published in 2009, largely in response to the credit crisis associated with the Great Recession.
Objectives
Improve the banking sector's ability to absorb ups and downs arising from financial and economic instability
Improve risk management ability and governance of banking sector
Strengthen banks' transparency and disclosures
Impact of Write Down
Impact on Investors
RBI's write-down of Yes Bank AT1 bonds will not only be detrimental to the financial interests and may cause panic redemptions in situations where it is not warranted, it will severely affect investor's confidence in debt markets and financial institutions.
This could also result in the contraction of the investor base in these bonds, as many would seek to avoid these bonds in future.
Impact on Banking and Financial System
Any write-down on existing AT1 bonds will set a wrong precedence as it may lead to drying up of the AT-1 market in India completely for all issuers, especially in light of the fact that the banking system seems to be under stress.
Any negative impact on these bonds could also increase the credit spreads across the assets classes and would have a detrimental impact on RBI's objective of transmission of rate cuts to the larger economy.
Current News National Polity & Governance
US-Taliban Pact
---
On 29th February, 2020, the US and Taliban signed an agreement for "Bringing Peace to Afghanistan", which will enable the US and NATO to withdraw troops in the next 14 months and to facilitate intra-Afghan dialogue in Oslo (Norway) starting from 10th March, 2020.
India attended the signing ceremony which was held in Doha, Qatar.
Key Elements of the Pact
Troops Withdrawal: The US will draw down to 8,600 troops in 135 days and the NATO or coalition troop numbers will also be brought down, proportionately and simultaneously.
Counter-terrorism Assurances: The main counter-terrorism commitment by the Taliban is that it will not allow any of its members, other individuals or groups, including al-Qaeda, to use the soil of Afghanistan to threaten the security of the United States and its allies.
Sanctions Removal: UN sanctions on Taliban leaders to be removed by three months (by May 29, 2020) and US sanctions by August 27, 2020.
Prisoner Release: The US-Taliban pact says up to 5,000 imprisoned Taliban and up to 1,000 prisoners from "the other side" held by Taliban "will be released" by 10th March, 2020.
Ceasefire: The agreement states that, ceasefire will be simply "an item on the agenda" when intra-Afghan talks start and indicates actual ceasefire will come with the "completion" of an Afghan political agreement.

Source: The Hindu
Challenges
There are still many issues remain to be worked out during intra-Afghan negotiations, including sharing power, disarming and reintegrating Taliban fighters into society, and determining the future of the country's democratic institutions and constitution.
The process could be complicated by a weak central government, afflicted by ethnic, sectarian, and tribal differences, which may descend into open conflict and might start the next round of civil war, hampering the peace deal.
At the same time, experts say the Taliban is stronger now than at any point in the last eighteen years. It earns millions of dollars from opium poppy cultivation and the illegal drug trade. Some analysts are also worried that rank-and-file Taliban fighters might not abide by a peace deal.
Impact on Afghanistan
The U.S. withdrawal will invariably weaken the Kabul government, altering the balance of power both on the battlefield and at the negotiating table.
The Taliban have got what they wanted: Troops withdrawal, removal of sanctions, and release of prisoners. This has also strengthened Pakistan, Taliban's benefactor, and the Pakistan Army and the ISI's influence appears to be on the rise.
Further, the social change brought about by two decades of US presence in Afghanistan — human rights, female emancipation, entertainment — could be in peril.
The future for the people of Afghanistan is uncertain, and will depend on how Taliban honours its commitments and whether it goes back to the mediaeval practices of its 1996-2001 regime.
Impact on India
The Taliban perceived India as a hostile country, as India had supported the anti-Taliban force Northern Alliance in the 1990s.
India never gave diplomatic and official recognition to the Taliban when it was in power during 1996-2001.
The peace deal holds strategic and geopolitical implications for the country, which has invested billions of dollars in Afghanistan.
The decision to withdraw precipitously from Afghanistan is likely to have far-reaching consequences for India – an increase in Taliban's influence in Afghanistan could negatively impact the security situation in the restive Kashmir valley.
Further, the pact is silent on other terrorist groups — such as anti-India groups like Lashkar-e-Toiba or Jaish-e-Mohammed. Again, India, not being an US ally, is not covered under this pact.
The deal also holds significance in terms of the strained relations with Pakistan which has interests in the region.
With US withdrawal from Afghanistan, Pakistan will indeed become an important player. And India's security in the region would be far more vulnerable than it is today.
Way Forward
The withdrawal of US forces has the probability of the creation of vacuum in the region and possibility of filling the void by terrorists and extremists.
US, along with other stakeholders in the region like India, Russia and Chinashould be prepared for a long-term diplomatic engagement with Afghanistan, which will involve simultaneously strengthening the country's political mainstream and integrating the Taliban within it.
The challenges ahead are formidable. There is hope, but skepticism runs deeper.
Current News National Polity & Governance
Central Consumer Protection Authority
---
Recently, the government announced to establish a Central Consumer Protection Authority (CCPA)by the first week of April, 2020.
About Central Consumer Protection Authority
The authority is being constituted under Section 10(1) of The Consumer Protection Act,2019. The Act replaced The Consumer Protection Act, 1986, and seeks to widen its scope in addressing consumer concerns.
The CCPAaims to protect the rights of the consumer by cracking down on unfair trade practices, and false and misleading advertisements that are detrimental to the interests of the public and consumers.
The new Act recognizes offences such as providing false information regarding the quality or quantity of a good or service, and misleading advertisements.
It also specifies action to be taken if goods and services are found "dangerous, hazardous or unsafe".
Possible Structure of CCPA
The proposed authority will be a lean body with a Chief Commissioner as head, and only two other commissioners as members — one of whom will deal with matters relating to goods while the other will look into cases relating to services.
It will be headquartered in the National Capital Region of Delhi but the central government may set up regional offices in other parts of the country.
The CCPA will have an Investigation Wing,headed by a Director General. District Collectors.
Powers
The CCPA will have following powers to inquire or investigate into matters relating to violations of consumer rights or unfair trade practices suomotu, or on a complaint received, or on a direction from the central government.
Power to Recall the Goods
Under Section 20 of the Consumer Protection Act, the proposed authority will have powers to recall goods or withdrawal of services that are "dangerous, hazardous or unsafe; pass an order for refund the prices of goods or services so recalled to purchasers of such goods or services; and discontinuation of practices which are unfair and prejudicial to consumer's interest".
Power to Issue Directions
Section 21 of the new Act defines the powers given to the CCPA to crack down on false or misleading advertisements.
If the CCPA is satisfied after investigation that any advertisement is false or misleading and is harmful to the interest of any consumer, the CCPA may issue directions to the trader, manufacturer, endorser, advertiser, or publisher to discontinue such an advertisement, or modify it in a manner specified by the authority, within a given time.
Further, it can file complaints of violation of consumer rights or unfair trade practices before the Consumer Disputes Redressal Commission at district, state and national level.
It will issue safety notices to alert consumers against dangerous or hazardous or unsafe goods or services.
Power to Impose Penalties
It may also impose a penalty up to Rs 10 lakh, with imprisonment up to two years, on the manufacturer or endorser of false and misleading advertisements.
The penalty may go up to Rs 50 lakh, with imprisonment up to five years, for every subsequent offence committed by the same manufacturer or endorser.
CCPA may ban the endorser of a false or misleading advertisement from making endorsement of any products or services in the future, for a period that may extend to one year. The ban may extend up to three years in every subsequent violation of the Act.
For manufacture, selling, storage, distribution, or import of adulterated products, the penalties are:
If injury is not caused to a consumer, fine up to Rs 1 lakh with imprisonment up to six months
If injury is caused, fine up to Rs 3 lakh with imprisonment up to one year
If grievous hurt is caused, fine up to Rs 5 lakh with imprisonment up to 7 years
In case of death, fine of Rs 10 lakh or more with a minimum imprisonment of 7 years, extendable to imprisonment for life.
Power to Search and Seizure Power
While conducting an investigation after preliminary inquiry, CCPA's Investigation Wing will have the powers to enter any premise and search for any document or article, and to seize these.
For search and seizure, the CCPA will have similar powers given under the provisions of the Code of Criminal Procedure, 1973.
Significance
Protecting the interest of consumers is paramount for the government and the establishment of a central authority and initiating action as a class comes as an additional mode of relief which can be exercised along with individual consumers filing complaints to address their grievances.
Current News Indian Economy Banking & Finance
Curbs On Cryptocurrency Trades Lifted
---
In a significant judgment, the Supreme Court on 4th March, 2020, lifted the curbs imposed by the Reserve Bank of India(RBI) on regulated entities such as banks and NBFCs from dealing with virtual currencies (VC) and from providing services to crypto businesses.
The court held that the ban did not pass the "proportionality" test.
The test of proportionality of any action by the government must pass the test of Article 19(1)(g), which states that all citizens of the country will have the right to practise any profession, or carry on any occupation or trade and business.
Background
The circular issued on April 6, 2018 directed the entities regulated by RBI:
Not to deal in virtual currencies nor to provide services for facilitating any person or entity in dealing with or settling virtual currencies.
To exit the relationship with such persons or entities, if they were already providing such services to them.
While striking down the circular, the Court took note of three factors:
RBI, in the past 5 years or more, has not found any of the activities of Virtual Currency exchanges to have actually impacted adversely, the way the entities regulated by RBI function.
In its reply, dated 04-09-2019, RBI said that it has not prohibited Virtual Currencies in the country.
Even the Inter-Ministerial Committee constituted on 02-11-2017 was of the opinion that a ban might be an extreme tool and that the same objectives can be achieved through regulatory measures.
Reasons to Ban Virtual Currencies
Owing to the lack of any underlying fiat, episodes of excessive volatility in their value, and their anonymous nature which goes against global money-laundering rules, the RBI initially flagged its concerns on trade and use of the currency.
Risks and concerns about data security and consumer protection on the one hand, and far-reaching potential impact on the effectiveness of monetary policy itself on the other hand, forced RBI to impose the ban on trading of virtual currencies.
Further, owing to a significant spurt in the valuation of many virtual currencies and rapid growth in initial coin offerings, virtual currencies were not safe for use.
Petitioner's Argument
The petitioner, Internet and Mobile Association of India (IMAI), had argued in the top court that the RBI had banned cryptocurrencies on "moral grounds" as no prior studies were conducted to analyse their effect on the economy.
It was also argued that cryptocurrencies were not "currency" in the strict sense, and that they could be termed as a medium of exchange or a store of value.
The RBI should have adopted a wait-and-watch approach, as taken by other regulators such as the Directorate of Enforcement or the Securities and Exchange Board of India.
Impact of SC Judgment
The order is likely to come as a big relief to VC proponents in the country.
It could lead RBI to reconsider its approach to cryptocurrency and come up with a new calibrated framework or regulation that deals with the reality of these technological advancements.
Digital Currencies
Digital currency is the blanket term used to describe all electronic money; that includes both virtual currency and cryptocurrency. It can be regulated or unregulated.
Digital currencies, which can only be owned and spent using electronic wallets or designated connected networks, are also commonly called digital money, or cyber cash.
Forms of Digital Currencies
Virtual Currencies
Virtual currencies are a type of digital currency, typically controlled by its creators and used and accepted among the members of a specific virtual community.
Cryptocurrencies such as Bitcoin and Ethereum are considered to be virtual currencies.
Satoshi Nakamoto, widely regarded as the founder of the modern virtual currency -Bitcoin
Cryptocurrencies
Cryptocurrencies are digital currencies because they exist online, but they are also virtual currencies created with cryptographic algorithms.
Most cryptocurrencies now operate on the blockchain or distributed ledger technology, which allows everyone on the network to keep track of the transactions occurring globally.
Risks Associated with Cryptocurrencies
Business Risk
Cryptocurrencies are not backed by a central bank, a national or international organization, or assets or other credit, and their value is strictly determined by the value that market participants place on them through their transactions, which means that loss of confidence may bring about a collapse of trading activities and an abrupt drop in value.
Cyber/Fraud Risk
Even with encryption to protect cryptocurrency transactions, there have been hacks resulting in substantial losses.
Passwords can be stolen or hacked. Hardware can be corrupted or taken.
Regulatory/Compliance Risk
Some countries may prevent the use of the currency or may state that transactions break anti-money laundering(AML) regulations, notwithstanding the global implications.
Due to the complexity and decentralized nature of the Bitcoin and the significant number of participants — senders, receivers (possibly launderers), processors (mining and trading platforms), currency exchanges, a single AML approach does not exist.
Market Risks
The market risks are idiosyncratic as the currency trades only on demand. There is a finite amount of the currency which means that it can suffer from liquidity concerns and limited ownership may make it susceptible to market manipulation.
Further more, given its limited acceptance and lack of alternatives, the currency can appear more volatile than other physical currencies, fueled by speculative demand and exacerbated by hoarding.
Current News National Polity & Governance
Inner Line Permit
---
Recently, Tribal organizations in Meghalaya again started demanding the Inner Line Permit (ILP) system for restricting the entry of outsiders into the State. These demands have turned into violent protests across the state.
The demand for Inner Line Permit in Meghalaya has been a demand for the last more than two decades and Khasi Students' Union (KSU) has been leading it from the front.
About ILP
The Inner Line Permit is an official travel document that allows Indian citizens to stay in an area under the ILP system.
The document is currently required by visitors to Arunachal Pradesh, Manipur, Nagaland and Mizoram.
The ILP is issued by the concerned state government and can be availed through applying online or in person.
The permits issued are mostly of different kinds, provided separately for tourists, tenants and for other purposes.
The document states the dates of travel and specifies the particular areas in which the ILP holder can travel. It's illegal for the visitor to overstay the time granted in the permit.
Need for ILP
To preservation of indigenous culture and tradition.
To prevent illegal migrants and encroachment by outsiders.
Background
In 1873, under the Bengal Eastern Frontier Regulation Act, the British, in a bid to protect the Crown's (commercial) interests, framed regulations restricting the entry and regulating the stay of outsiders in designated areas. The Act was brought in to prevent "British subjects" (Indians) from trading within these regions.
However, after partition in 1950, the Indian government replaced "British subjects" with "Citizen of India" and retained the ILP to protect the interests of the indigenous tribal communities of the Northeast.
Provision for Foreigners
An ILP is only valid for domestic tourists. For foreign tourists provisions include:
Manipur: No permit is required. But have to register them.
Mizoram: No permit is required. But need to register.
Nagaland: No permit is required. However, they need to register.
Arunachal Pradesh: Tourists need a Protected Area Permit (PAP) or Restricted Area Permit (RAP) from the Ministry of Home Affairs, Government of India.
Should Meghalaya be brought under ILP?
ILP means a lot to the tribals in Meghalaya given the pressure on their economy among others.
The locals believe the migration of illegal immigrants to the state could be checked only through the ILP.
Influx is perceived as dangerous because it could upset the fragile demographic balance of the tribals of Meghalaya.
ILP and CAA Connection
The Citizenship Act enables non-Muslim refugees (Hindus, Jains, Sikhs, Buddhists, Parsis and Christians) from Pakistan, Bangladesh and Afghanistan who arrived in the country before December 31, 2014, to obtain Indian citizenship.
Although the rest of mainland India is protesting the Act for being anti-Muslim, for the northeast, the worry is entirely different. If the Act is implemented without the ILP, then the beneficiaries under CAA will become Indian citizens and will be allowed to settle anywhere in the country.
However, the implementation of ILP bars the refugees from settling in the states under the ILP system.
Assam and Tripura have been up in arms against the Act because these states share the longest borders with Bangladesh and have been subjected to the highest influx of Bengali-speaking undocumented refugees since the partition.
Further, the Northeast is home to 238 indigenous tribes that constitute 26 percent of the region's population and the tribal leaders state that continued influx of Bengali-speaking refugees will threaten their identity.
Current News Ecology & Environment Agriculture & Allied Sector
Pradhan Mantri Kisan Sampada Yojana
---
Recently, the government sanctioned 32 projects under the 'Unit' scheme of Pradhan Mantri Kisan Sampada Yojana (PMKSY).
The projects approved are running across quadrilaterals of the country covering over 100 agro-climatic zones, in 17 States across the country.
About Pradhan Mantri Kisan Sampada Yojana
The Central Sector Scheme - SAMPADA (Scheme for Agro-Marine Processing and Development of Agro-Processing Clusters) was approved by the cabinet in May 2017 for the period of 2016-20 coterminous with the 14th Finance Commission cycle.
In 2017, SAMPADA was renamed as the Pradhan Mantri Kisan Sampada Yojana (PMKSY).
Objective
PMKSY focuses on the reduction of agricultural waste, modernizes the procedure of processed food products, and supplement agriculture.
Schemes to be implemented
Under PMKSY the following schemes are to be implemented:
Mega Food Parks
Integrated Cold Chain and Value Addition Infrastructure
Creation/ Expansion of Food Processing/ Preservation Capacities (Unit Scheme)
Infrastructure for Agro-processing Clusters
Creation of Backward and Forward Linkages
Food Safety and Quality Assurance Infrastructure
Human Resources and Institutions
Operation Greens
Benefits
It is a comprehensive package which will result in creation of modern infrastructure with efficient supply chain management from farm gate to retail outlet.
It will provide a big boost to the growth of food processing sector in the country.
It will help in providing better prices to farmers and is a big step towards doubling of farmer's income.
It will create huge employment opportunities especially in the rural areas.
It will also help in reducing wastage of agricultural produce, increasing the processing level, availability of safe and convenient processed foods at affordable price to consumers and enhancing the export of the processed foods.
Indian Food Processing Sector
The food sector has emerged as a high-growth and high-profit sector due to its immense potential for value addition, particularly within the food processing industry.
The Processed food market is expected to grow to $ 543 bn by 2020 from $ 322 bn in 2016, at a CAGR of 14.6%.
The sector contributes around 11% of agricultural value-added and 9% of manufacturing value-added. According to the ministry of food processing industries annual report, the sector employs 12.8% of the workforce in the organised sector and 13.7% of the workforce in the unorganised sector.
Government Measures to Boost Food Processing
100% FDI is permitted under the automatic route in food processing industries.
100% FDI is allowed through Government Approval route for trading (including e-commerce) in respect of food products manufactured in India
Under the Make in India initiative, the Government plans to stimulate growth in the Food Processing sector through the creation of a strong infrastructure, reduction of food wastage and promotion of Ease of Doing Business (EODB) measures.
MoFPI is having a dedicated investor portal in which a range of information like resource base, availability of land, state specific policies, fiscal incentives, etc. are shared with potential investors to attract investments in the food processing sector.
The Food Safety and Standards Act, 2006,envisage regulation of manufacture, storage, distribution, sale and import of foods to ensure availability of wholesome and hygienic food for human consumption.
Analysis of Indian Food Processing Sector
Strengths
Abundant availability of diverse types of raw material and varied agro-climatic zones.
Leading producer of various agricultural commodities such as milk, fruits and vegetables, marine products, etc.
Priority sector status for agro-processing given by the central Government.
Growing domestic market.
Proximity to growing international markets like Gulf, Middle East etc. with a sea route.
Weaknesses
Lack of adequate infrastructural facilities, viz., Power, Road & Rail connectivity, Storage, etc.
Large number of intermediaries in the supply chain leading to wastage and price rise at each level. Capital intensive - High requirement of working capital because of the seasonal nature of raw material.
Lack of established linkages between R&D labs and the industry
Challenges
Lack of comprehensive national food processing policy leading to inconsistency in Central and State policies.
Delays in land acquisition due to requirement of conversion of land use (non-agricultural use permission).
Lengthy procedures for Government clearance.
Inadequate facilities for mentoring of Start Ups & pilot testing of technologies and innovations. There is also lack of applied research on processes and technology.
High cost of manufacturing and packaging making the products as luxury items and unaffordable to common population.
Fluctuation of raw material prices leading to viability issues in food industries.
Inadequate flow of credit, especially for working capital requirement.
Non-availability of skilled man power for food processing is a big challenge.
Poor adoption of quality standards by food industry leading to lowering of brand value of Indian Food Industry.
Lack of market intelligence and brand building of Indian Food Processing Industries.
Suggested Action Plan
A National Food Processing Policy may be formulated to follow a uniform approach for food processing sector on Pan-India basis.
Relax non-agricultural land use permission for food industry procuring raw materials directly from the farmers and to Farmer Producer Organisations.
The Single Window approach for Government clearances may need to be in place in all the States.
Providing affordable credit to food processing Industry to promote creation of investments in the sector.
Enlarging the scope of credit guarantee fund / creation of a risk fund will help in mitigating stress on banking industry on financing the sector which is mostly of seasonal nature and capital and labour intensive.
Creation of a National Brand EquityFund for Food Industry with a contribution from Industry Associations, GoI, etc. to India brands internationally.
Make in India to give focus on manufacture of plant and machinery and packaging materials locally to reduce cost of production.
---