Global Innovation Index 2021
---
Global Innovation Index 2021
---
The 14th edition of Global Innovation Index was released on 20th September 2021.
The Index is released annually by the World Intellectual Property Organization (WIPO).
The Global Innovation Index 2021 captures the innovation ecosystem performance of 132 economies and tracks the most recent global innovation trends.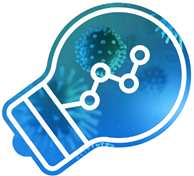 Source: World Intellectual Property Organisation
Overall Findings
The GII 2021 finds that the innovative sectors of the global economy have remained strong, despite severe disruptions.
The GII 2021 finds that governments and enterprises in many parts of the world have scaled up their investments in innovation during the COVID-19 pandemic. Meantime, scientific output, expenditures in research and development, intellectual property filings and venture capital deals continued to grow in 2020, building on strong peak pre-crisis performance.
Global Ranking
Switzerland topped the table, followed by Sweden, the US and the UK. Angola was at the bottom of the table.
Among Asian economies, South Korea jumped to the fifth position, up from 10 last year. China was in the 12th position.
India on the Index
India has climbed 2 spots and has been ranked 46th in the Global Innovation Index 2021.
India has been on a rising trajectory, over the past several years in the Global Innovation Index (GII), from a rank of 81 in 2015 to 46 in 2021.
In Central and Southern Asia, India leads in 46th position, followed by the Islamic Republic of Iran (60th) and Kazakhstan (79th)respectively
Reasons for India's Improvement in Ranking
The consistent improvement in the GII ranking is owing to the immense knowledge capital, the vibrant start-up ecosystem, and the work done by the public and the private research organizations.
The Scientific Departments like the Department of Atomic Energy; the Department of Science and Technology; the Department of Biotechnology and the Department of Space have played a pivotal role in enriching the National Innovation Ecosystem.
Note: This year, the NITI Aayog, in partnership with the CII and the World Intellectual Property Organisation (WIPO), is hosting, virtually, the India Launch of the GII and the Global Innovation Conclave during September 21-22, 2021.