India's First Food Museum inaugurated in Thanjavur

---
India's First Food Museum inaugurated in Thanjavur
---
Thanjavur, which is the cultural capital of Tamil Nadu, will now be showing the agricultural history of India with the first food museum of India has been established here.
The food museum has been co-developed by the Food Corporation of India (FCI) and Visvesvaraya Industrial and Technological Museums, Bengaluru.
Thanjavur is the birthplace of FCI where its first office was inaugurated on January 14, 1965.
The museum showcases the evolution of man from the nomadic hunter groups into the settled agriculture procedures leading to the beginning of civilization. It also displays various ancient grain storage methods, both global and indigenous, challenges in storage, food grain production scenarios across the world as well as in India.
The museum also digitally display informative content about the journey of FCI, its present operations and the journey of the food grains from farm to plate through FCI.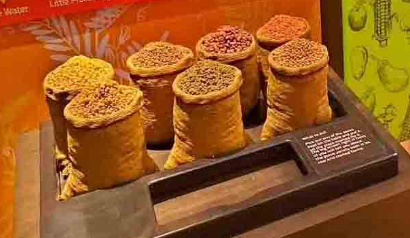 (Image Source: Telangana Today)