World Happiness Report 2022
---
World Happiness Report 2022
---
India and the Report
India may be one of the fastest growing economies of the world, but it is among the least happy countries according to the latest World Happiness Report 2022.
The World Happiness Report 2022 ranked India 136th out of 146 countries. In 2021, India was ranked 136th out of 149 countries.
Although India improved its position in the list compared to last year, it ranks lower than its neighbours such as China, Sri Lanka, Nepal and Pakistan.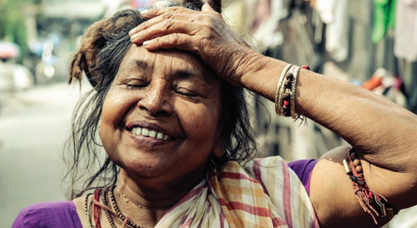 Happiest Country
Finland has been named the world's happiest country for a fifth year running, in an annual UN-sponsored index. The report ranked Denmark in the second place, with Switzerland, Iceland, and the Netherlands rounding up the top five happiest places in the world.
Saddest Country
Afghanistan was named the saddest country in the world for the second year in a row in the latest World Population Survey report on the world's happiest countries.
About the Report
The World Happiness Report is a publication of the Sustainable Development Solutions Network powered by the Gallup World Poll data.
The report, which is in its tenth year, uses global survey data to report on how people evaluate their own lives, besides economic and social parameters. The rankings are based on average data of a three-year period of 2019-2021.