Current News National Social Issue & Social Justice
Reviewing Criteria for EWS Quota: Centre Forms Three-Member Committee
---
On 28 November 2021, the Ministry of Social Justice and Empowerment announced the formation of a three-member committee to review the criteria for Economically Weaker Section (EWS) reservations.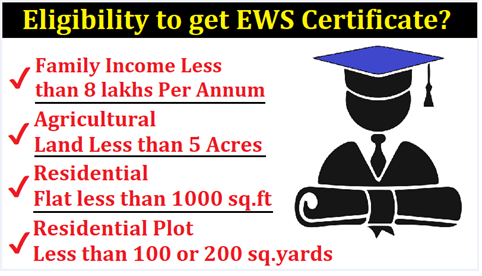 (Image Source: Sapost)

Need
The issue had arisen after NEET aspirants challenged notification dated July 29, 2021 which had announced a 27 per cent quota for OBCs and 10 per cent reservation for EWS in under the All-India Quota category.
SC on the Issue
On the issue i.e. 10 per cent reservation for EWS, the Supreme Court had questioned the government on how the figure of Rs 8 lakh had been arrived at as the maximum income limit for the EWS quota.
Response from the Govt.
The government had cited the Sinho Commission report of 2010 to push 10 per cent reservation for EWS.
The commission had, however, not explicitly recommended a quota for EWS but said that they should get access to welfare schemes.
In this regard, the government had submitted to the Supreme Court that it would revisit the Rs 8 lakh annual income criteria for EWS to be eligible for reservation benefits.
About the Committee
Mandate: The committee will examine various approaches followed in the country so far for identifying the economically weaker sections.
Composition of the Committee: The committee will comprise Former Finance Secretary Ajay Bhushan Pandey, Member Secretary ICSSR Prof VK Malhotra and Principal Economic Advisor to the Indian government Sanjeev Sanyal.
EWS Reservation
The 10% reservation was introduced through the 103rd Constitution Amendment and enforced in January 2019.
It added Clause (6) to Article 15 to empower the Government to introduce special provisions for the EWS among citizens except those in the classes that already enjoy reservation.
It allows reservation in educational institutions, both public and private, whether aided or unaided, excluding those run by minority institutions, up to a maximum of 10%.
It also added Clause (6) to Article 16 to facilitate reservation in employment. The new clauses make it clear that the EWS reservation will be in addition to the existing reservation.
Criteria to identify EWS
The main criterion is that those above an annual income limit of Rs. 8 lakh are excluded (income from all sources such as salary, business, agriculture and profession for the financial year prior to the application) of the family (applicants, their parents, siblings and minor children).
Possession of any of these assets, too, can take a person outside the EWS pool: five or more acres of agricultural land, a residential flat of 1,000 sq.ft. and above, a residential plot of 100 square yards and above in notified municipalities, and a residential plot of 200 square yards and above in other areas.
---