News Crux Appointment & Resignation
S L Thaosen appointed as Director-General of the Sashastra Seema Bal (SSB)
---
IPS officer S L Thaosen has been appointed as the Director-General of the Sashastra Seema Bal (SSB).

The post of SSB chief has been lying vacant after incumbent DG Kumar Rajesh Chandra retired on December 31 last year.
Indo-Tibetan Border Police (ITBP) DG Sanjay Arora has been holding the additional charge of the Sashastra Seema Bal DG since then.
Prior to this appointment, S L Thaosen was serving as the Special Director General of the Border Security Force (BSF).
Indian Border Guarding Forces
Assam Rifles guards the Indo-Myanmar border
Border Security Force (BSF) guards the Indo-Pakistan and Indo-Bangladesh borders
Indo-Tibetan Border Police (ITBP) guards the Indo-China border
Sashastra Seema Bal (SSB) guards the Indo-Bhutan and Indo-Nepal borders
News Crux Important Days/Weeks
1 June: World Milk Day
---
The Food and Agriculture Organization of the United Nations adopted June 1 as World Milk Day in 2001.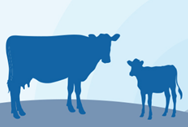 The primary goal of World Milk Day is to raise awareness about the value of milk and dairy products in our lives.
Milk and dairy products are not only a great source of nourishment, but they are also a source of income for nearly a billion people around the world.
The theme for World Milk Day 2022 is to draw the world's attention to the climate change crisis and highlight how the dairy industry could minimalise its impact on the planet. The focus is on achieving a 'Dairy Net Zero' by cutting down the greenhouse gas emission of the industry over the next 30 years.
Milk Production in India: Some Facts according to Economic Survey 2021-22
Dairy is the single largest agricultural commodity contributing 5 per cent of the national economy and employing more than 8 crore farmers directly.
India is ranked 1st in milk production contributing 23 per cent of global milk production.
Uttar Pradesh is the largest producer of milk among states followed by Rajasthan.
---