News Crux Appointment & Resignation
Notable Recent Appointments
---
Person

Brief Description

Yoon Suk-yeol

He recently replaced Moon Jae-in to become the 13th President of South Korea.

Katalin Novak

On 10th May 2022, she took office as the first-ever female president of Hungary.

Ferdinand Marcos Jr.

He won presidential election of the Philippines and will succeed Rodrigo Duterte.

Elisabeth Borne

She was appointed as France's new prime minister, becoming the second woman after Édith Cresson, who served from 1991 to 1992.

Sheikh Mohamed bin Zayed Al Nahyan

He has been appointed as the President of the UAE after the demise of Sheikh Khalifa Bin Zayed Al Nahyan.

Jose Ramos-Horta

Nobel Peace Prize laureate Jose Ramos-Horta was sworn in as president of East Timor - Asia's youngest country.

Rajiv Kumar

He was appointed as the Chief Election Commissioner replacing

Sushil Chandra who demitted office on May 14.

S L Thaosen

He has been appointed as the Director-General of the Sashastra Seema Bal (SSB).

Dr. Manik Saha

He replaced Biplab Kumar Deb and became the 11th Chief Minister of Tripura.

Justice Pradip Mohanty

He has been appointed as the Acting Chairperson, Lokpal by President Ram Nath Kovind after Justice Pinaki Chandra Bose's term ended.

Suresh Bhai Kotak

He has been appointed as the Chairman of the Cotton Council of India –that was formed recently by the Union Govt.

Rajesh Gera

He has been appointed as the Director-General of National Informatics Centre (NIC).

Anwar Hussain Shaik

An Indian Government Officer has been made the chair of the World Trade Organisation's Committee on Technical Barriers on Trade.

Devendra Kumar Sharma

The Himachal Pradesh Electricity Regulatory Commission Chairman, who is a dam expert, has been elected as Chairman of the Asia Pacific Group of the International Commission on Large Dams (ICOLD).

Naveen Srivastava

He has been appointed as the next Ambassador of India to Nepal.

A. R. Dave

He will head the Supreme Court appointed 3-member Committee of Administrators (CoA) to manage affairs of All India Football Federation (AIFF).

Natarajan Sundar

He has been appointed as MD and CEO of the bad bank — National Asset Reconstruction Company Limited.

Ranjana Desai

Retired Supreme Court judge Ranjana Desai will head the five-member committee formed by the Uttarakhand government for preparing a draft on implementation of uniform civil code in the state.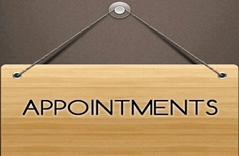 Sports In News Athletics
Deaflympics 2021
---
The quadrennial Deaflympics 2021 was held at Festa da Uva Main Pavilion in the city of Caxias do Sul in southern Brazil from 1 May to 15 May 2022.

The name chosen for the mascot was 'Nino', means: priceless, worthy of appreciation, cheerful, happy, very lucky, auspicious.
India finished ninth in the Deaflympics 2021 medals tally. Ukraine led the table with 61 golds (along with 38 silvers and 38 bronze and an overall tally of 137).
In the 2021 edition, India recorded their best performance at the Deaflympics by winning 17 medals, including 8- gold, 1- silver, and 8- bronze.
India's previous best came at Sofia (1993) when they bagged seven medals, including 5 gold and 2 bronze.
Sports In News Tennis
French Open 2022
---
The 2022 French Open, season's second Grand Slam tennis tournament after Australian Open was played on outdoor clay courts at the Stade Roland Garros in Paris, France, from 22 May to 5 June 2022.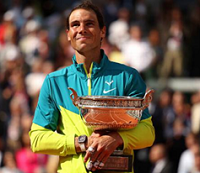 Major Titles
Men's Singles
Spain's Rafael Nadal beat Norway's Casper Ruud in the men's singles final.
It was his 14th championship at Roland Garros and 22nd Grand Slam title overall.
Nadal's victory came two days after his 36th birthday and made him the oldest title winner in the history of the clay-court tournament.
The Spaniard's first triumph in Paris came in 2005 at age 19. No man or woman ever has won the singles trophy at any major event more than his 14 in Paris. And no man has won more Grand Slam titles than Nadal.
Women's Singles
Top-ranked Iga Swiatek (Poland) beat Coco Gauff (America) to win her second French Open title.
Iga Swiatek now has 35 wins in a row, the joint-longest winning streak by a women's player in the 21st century along with Venus Williams, who had achieved the feat in 2000.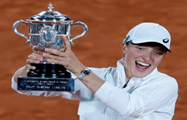 ---