News Crux Obituary
Freedom Fighter & Social Worker P. Gopinathan Nair Passed Away
---
Noted freedom fighter P. Gopinathan Nair has passed away on 5th July, 2022.

He had participated in the Quit India movement of 1942 and had worked with Vinoba Bhave to promote the Bhoodan and Gramdan movements.
In 2016, he was awarded the Padma Shri for his contributions to society. Earlier, in 2025, he was also awarded Jamnalal Bajaj Award for his constructive social service.
News Crux Appointment & Resignation
T Raja Kumar
---
On 1 July 2022, T Raja Kumar from Singapore was appointed as the president of Financial Action Task Force (FATF) for a two-year term. He replaced Marcus Pleyer.
FATF is the anti-money laundering watchdog headquartered at Paris (France) with 39 members.
India is a member of the FATF since 2010.
News Crux Important Days/Weeks
6 July: World Zoonosis Day
---
World Zoonoses Day was instituted on 6 July 1885 to educate and raise awareness about zoonotic diseases that can transmit from animals to humans.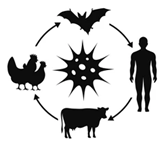 It commemorates French biologist Louis Pasteur, who administered the first dose of the first vaccine against rabies.
Zoonotic diseases are caused by viruses, parasites, bacteria and fungi. These germs can lead to several kinds of illnesses, ranging in severity, in people and animals. Some can even cause death. Unlike in humans, animals may often appear healthy even when they carry such germs.
News Crux Awards In News
Fields Medal 2022
---
Ukrainian mathematician Maryna Viazovska has been named as one of four recipients of the 2022 Fields Medal, an honour that is often described the Nobel Prize in mathematics.
Maryna is only the second woman to receive the award. The other female laureate was Iran's Maryam Mirzakhani.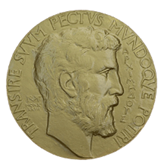 Awardees of 2022
Hugo Duminil-Copin (France)
June Huh (Korean-American)
James Maynard (UK)
Maryna Viazovska (Ukraine)
About the Award
The Fields Medal is awarded by the International Mathematical Union (IMU), an international non-governmental and non-profit scientific organisation.
It is awarded every four years to one or more mathematicians under the age of 40 in recognition of "outstanding mathematical achievement for existing work and for the promise of future achievement".
The winners are announced at the International Congress of Mathematicians (ICM), which was supposed to be held in Russia this year, but was moved to Helsinki.
Indians who won this Award
Manjul Bhargava (2014)
Akshay Venkatesh (2018)
News Crux Awards In News
National Geoscience Award
---
Lucknow University geologist Prof Dhruv Sen Singh has been selected for the National Geoscience Award (NGA), 2019, for his outstanding contributions in geo-environmental studies.

Instituted in 1966, NGA, the highest award in the field of earth sciences, is given annually by the Union Ministry of Mines to encourage geoscientists. The award is given for work done in the past 10 years
News Crux Defence
Indian Naval Air Squadron (INAS) 324
---
The Indian Naval Air Squadron (INAS) 324 was commissioned into the Indian Navy at INS Dega, Visakhapatnam.

The unit is the first Naval Squadron on the Eastern Seaboard operating the indigenously designed and built Advanced Light Helicopter (ALH) MK III (MR) helicopters.
INAS 324 has been named 'Kestrels', which are birds of prey and have good sensory capabilities symbolising the envisaged role of the aircraft and the air squadron.
The Insignia of the squadron depicts a 'kestrel' searching over vast blue and white sea waves, signifying the integral Maritime Reconnaissance and Search and Rescue (SAR) role of the squadron.
---