State In News Tamil Nadu
Kazhuveli Wetland becomes 16th Bird Sanctuary of Tamil Nadu
---
The Kazhuveli wetland located near Villupuram in Tamil Nadu has been declared a bird sanctuary by the Environment, Climate Change and Forest Department, and will henceforth be called the 'Kazhuveli Birds Sanctuary'.
Kazhuveli is the second largest brackish water lake in South India located in Tindivanam taluk of Villupuram district of the state of Tamil Nadu.
The sanctuary lies adjacent to the Bay of Bengal along the east coast.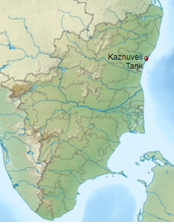 News Crux Important Days/Weeks
9 December: International Anti-Corruption Day
---
2021 Observation
The 2021 International Anti-Corruption Day seeks to highlight the rights and responsibilities of everyone - including States, Government officials, civil servants, law enforcement officers, media representatives, the private sector, civil society, academia, the public and youth - in tackling corruption.
A six-week campaign starting at the beginning of November aims to highlight the role of key stakeholders and individuals in preventing and countering corruption in line with the theme, "Your right, your role: say no to corruption". Each week will focus on one of these key topics:

Education and youth
Sport
Gender
Private sector
COVID-19
International cooperation

The campaign also aims to share good practices and examples of preventing and countering corruption worldwide through strengthening international cooperation against corruption; tackling linkages with other forms of crime; enabling the recovery and return of stolen assets; developing innovative solutions; advancing prevention through education; leveraging youth engagement; and mobilizing allies in civil society, academia, and the private sector.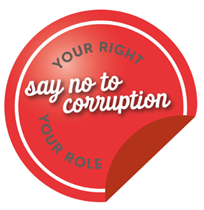 Why Anti-Corruption Initiatives are needed?
Corruption affects all areas of society. Preventing corruption unlocks progress towards the Sustainable Development Goals, helps protect our planet, creates jobs, achieves gender equality, and secures wider access to essential services such as healthcare and education.
News Crux Obituary
General Bipin Laxman Singh Rawat Passes Away
---
The four-star general of the Indian Army and the first Chief of Defence Staff (CDS) of the Indian Armed Forces passed away on 8 December 2021 in a helicopter crash.
Prior to taking over as the CDS, he served as 57th and last Chairman of the Chiefs of Staff Committee as well as 26th Chief of Army Staff of the Indian Army.

News Crux Miscellaneous
Indian Army to Organize PANEX 21: A Disaster Management Exercise
---
The Indian Army is organising a multi-nation disaster management exercise PANEX 21 at Pune from December 20-22 with a special focus on relief in the backdrop of the Covid-19 pandemic.
The aim of the exercise is to foster joint planning and build regional cooperation for responding to natural disasters.
The exercise will involve Bangladesh, Bhutan, Nepal, Sri Lanka, Myanmar, Thailand and India—BIMSTEC countries. The Bay of Bengal Initiative for Multi-Sectoral Technical and Economic Cooperation (BIMSTEC) is a body of seven countries for cooperation in areas of common interests.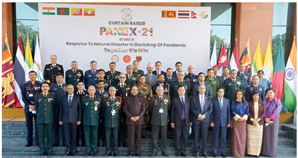 Current News National Social Issue & Social Justice
'She is a Changemaker' Programme for Women in Politics
---
To improve leadership skills of grassroot women political leaders, the National Commission for Women (NCW) has launched a pan-India capacity building programme - 'She is a Changemaker' for women representatives at all levels, gram panchayats to parliament members and political workers including office bearers of National/State political parties.
The capacity building programme will be undertaken in association with region-wise training institutes with an objective to undertake capacity building of women political leaders and improve their decision making and communication skills including, oration, writing, etc.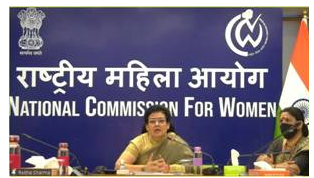 News Crux Awards In News
56th & 57th Jnanpith Award
---
Assamese poet Nilmani Phookan and Konkani writer Damodar Mauzo has been conferred with the 56th and 57th Jnanpith Award respectively.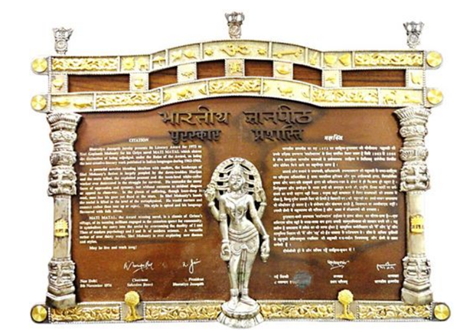 Damodar Mauzo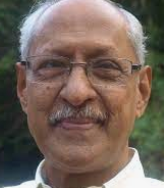 Mauzo is a short story writer, novelist, columnist and screenplay writer.
Mauzo is the second Konkani writer to receive the highest literary award, after Ravindra Kelekar had won the 42nd Jnanpith award 2006.
He was awarded Sahitya Akademi Award in 1983 for his novel 'Karmelin'.
He is notable for his novels, such as Karmelin, and Tsunami Simon, and short stories, such as Teresa's Man and Other Stories from Goa. His books have been translated into several Indian languages. His first collection of short stories was Ganthon, published in 1971.
Nilmani Phookan Jr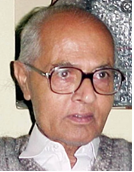 Phookan is the third Assamese writer to receive the Jnanpith. Previous awardees were Birendra Kumar Bhattacharya in 1979 and Mamoni Raisom Goswami in 2000.
He was awarded the Padma Shri in 1990 and received the Sahitya Akademi Fellowship in 2002.
Phookan is a poet of renown, having written Surya Henu Nami Ahe Ei Nodiyedi, Gulapi Jamur Lagna, and Kobita. Primarily a poet, he also writes prose and is a pioneering art critic from Assam, with a focus on folklore and folk art.
He was awarded the 1981 Sahitya Akademi Award in Assamese for his poetry collection, Kavita (Kobita)
About the Award
Jnanpith Award is the oldest and the highest Indian literary award presented annually by the Bharatiya Jnanpith to an author for their "outstanding contribution towards literature". Instituted in 1961, the award is bestowed only on Indian writers writing in Indian languages included in the Eighth Schedule to the Constitution of India and English, with no posthumous conferral.
The first recipient of the award was the Malayalam writer G. Sankara Kurup who received the award in 1965 for his collection of poems, Odakkuzhal (The Bamboo Flute).
In 1976, Bengali novelist Ashapoorna Devi became the first woman to win the award and was honoured for the 1965 novel Prothom Protishruti (The First Promise), the first in a trilogy.
News Crux Obituary
Sarada Menon: India's 1st Woman Psychiatrist Passes Away
---
Mambalikalathil Sarada Menon was the country's first woman psychiatrist and was honoured with Padma Bhushan in 1992.
She founded the Schizophrenia Research Foundation (SCARF India) in 1984 along with psychiatrist R. Thara.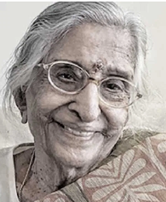 News Crux Defence/Military Exercises
Exercise EKUVERIN 2021
---
The 11th edition of Exercise EKUVERIN between India and Maldives is being conducted at Kadhdhoo Island from 6-19 December 2021.
Ekuverin means "Friends" in the Maldivian language.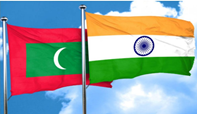 ---