Current News Indian Economy Banking & Finance
RBI opens Govt. Bond Market to Individual Investors
---
On 12th November 2021, Prime Minister Narendra Modi virtually launched two innovative customer centric initiatives of RBI: 'Retail Direct Scheme' and 'Reserve Bank - Integrated Ombudsman Scheme, 2021'.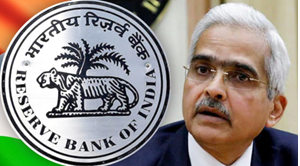 (Image Source:news.bitcoin.com)
Retail Direct Scheme
RBI's Retail Direct scheme will enable small investors to participate in the government's bond market for their financial security.
Features
Easy Access for Small Investors: The Retail Direct Scheme will ensure easier and safer access for smaller investors in government securities. The provision of guaranteed settlement for government securities gives assurance of safety to citizens to invest their small savings.
Direct Access: Small investors will now have direct access to government securities and will no longer be reliant on indirect investment agencies like banks, insurance companies or mutual funds. Investors just need to open a Retail Direct Gilt Account by logging on to the RBI Retail Direct's official website.
Relief from Fund Managers: One does not need any fund manager to handle the account and investors can operate it on their own from their smartphones.
Link to Investor Account: The account can also be linked to the investor's savings bank account.
No Charges: It may be noted that there will be no charges for opening the Retail Direct Gilt Account.
About Reserve Bank - Integrated Ombudsman Scheme, 2021
To make the alternate dispute redress mechanism simpler and more responsive to the customers of entities regulated by it, it has integrated three Ombudsman schemes – (i) the Banking Ombudsman Scheme, 2006, as amended up to July 01, 2017; (ii) the Ombudsman Scheme for Non-Banking Financial Companies, 2018; and (iii) the Ombudsman Scheme for Digital Transactions, 2019 into the Reserve Bank - Integrated Ombudsman Scheme, 2021 (the Scheme).
Entities that will be regulated under this Scheme:
All Commercial Banks, Regional Rural Banks, Scheduled Primary (Urban) Co-operative Banks and Non-Scheduled Primary (Urban) Co-operative Banks with deposits size of Rupees 50 crore and above as on the date of the audited balance sheet of the previous financial year;
All Non-Banking Financial Companies (excluding Housing Finance Companies) which (a) are authorised to accept deposits; or (b) have customer interface, with an assets size of Rupees 100 crore and above as on the date of the audited balance sheet of the previous financial year;
All System Participants as defined under the Scheme.
Benefit
These schemes will expand the scope of investment in the country and make access to capital markets easier and more secure for investors.
Given low rates on bank fixed deposits and perception of low risk on government bonds, retail investors may be inclined to venture into direct investing in gilts.
What are government securities?
G-Secs are low-risk, sovereign-guaranteed bonds with assured interest paid every six months. Trading makes them liquid.
Compare with stocks, FDs I Stocks are high-risk, volatile assets, in which returns can fluctuate. FDs have assured returns, but don't have guarantee over Rs 5 lakh.
Global Practice
India is the first in Asia to allow retail investors in G-Secs. Other countries that allow include the US, the UK and Brazil.
News Crux Defence/Military Exercises
Indo-French "EX SHAKTI 2021"
---
The 6th edition of Indo-France Joint Military Exercise- EX SHAKTI 2021 will be conducted from 15 to 26 November 2021 in Frejus, France.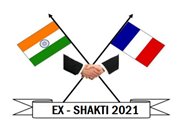 From Indian Army, a platoon of Gorkha Rifles Infantry Battalion will participate in this bilateral exercise.
Exercise SHAKTI will focus on Counter-Terrorism operations in backdrop of semi-urban terrain under United Nations Mandate with an aim to enhance military cooperation and inter-operability between the two Armies.
The last edition of Exercise SHAKTI was conducted at Foreign Training Node in Mahajan Field Firing Ranges, Rajasthan from 31 Oct to 13 November 2019 in which Counter-Terrorism operations in semi-desert terrain were practised and validated.
India and France carry out three biennial training exercises namely, Exercise GARUDA with Indian Airforce, Exercise VARUNA with Indian Navy and Exercise SHAKTI with Indian Army.
---