News Crux Obituary
Running Legend Hari Chand Passed Away
---
India's long-distance running legend Hari Chand has passed away on 13 June 2022.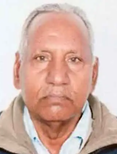 He was a two-time Olympian and also won two gold medals at the 1978 Bangkok Asian Games.
He had finished first in the 5000m and 10000m races in Bangkok Asiad.
He had also created a national record for the 25-lapper set in the 1976 Olympic Games and it had stood for 32 years.
In the 1976 Summer Olympics held in Montreal, he had come eighth in the 2nd Heat in 10,000-metre race with a time of 28:48.72.
It was with this time that the national record was created for an Indian athlete and it was broken 32 years later by Surendra Singh.
In the 1980 Summer Olympics in Moscow, he had stood at the 10th place in the heats of 10,000-metre race.
Sports In News Athletics
Khelo India Youth Games 2021: Haryana becomes Champion
---
The Khelo India Youth Games 2021 was hosted by Haryana from 4 -13 June 2022 across multiple venues with Panchkula hosting the bulk of the events. The Games are a part of the Indian government's Khelo India initiative.

Top Three in the Medal Table
Haryana won the Khelo India Youth Games (KIYG) 2021 title with 52 gold medals, of which, 10 came in boxing on the final day. The late surge helped Haryana leapfrog the 2020 champions Maharashtra on the KIYG medals table. Haryana also won 39 silver and 46 bronze medals, taking their overall medal tally to 137 medals - the highest cumulative haul by any state.
Maharashtra, meanwhile, managed 45 gold, 40 silver and 40 bronze medals to come second with 125 medals.
Karnataka, with 22 gold, 17 silver and 28 bronze, finished third with 67 medals.
Noteworthy Individual Performances
Among noteworthy individual performances, Maharashtra's Sanyukta Kale swept all the five gold medals on offer in rhythmic gymnastics.
Weightlifter Harshada Garud broke the youth national record in the girls' 45kg category by lifting 83kg to win the gold.
Current News National Defence
'Agnipath' Scheme: A Major Policy Reform in Defence
---
On 14 June 2022, Defence Minister Rajnath Singh and chiefs of the Army, Navy and Air Force announced a significant reform on how soldiers across the three services will be recruited under the new 'Agnipath' scheme which will come into effect immediately.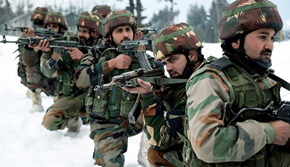 (Image Source: The Print)

About the Scheme
4 Years' Service: Under the scheme, most Indian soldiers will leave the service in just four years.
25% for Longer Duty: Of the 45,000 to 50,000 recruited annually, only 25 per cent will be allowed to continue for another 15 years under permanent commission.
Agniveers: Soldiers recruited under the scheme will be called Agniveers.
Age and Recruitment Procedure: It is only for personnel below officer ranks (those who do not join the forces as commissioned officers), aspirants between the ages of 17.5 years and 21 years will be eligible to apply. The recruitment standards will remain the same, and recruitment will be done twice a year through rallies.
Training/Perks: Once selected, the aspirants will go through training for six months and then will be deployed for three and a half years. During this period, they will get a starting salary of Rs 30,000, along with additional benefits which will go up to Rs 40,000 by the end of the four-year service. During this period, 30 per cent of their salary will be set aside under a Seva Nidhi programme, and the government will contribute an equal amount every month, and it will also accrue interest. At the end of the four-year period, each soldier will get Rs 11.71 lakh as a lump sum amount, which will be tax-free. They will also get a Rs 48 lakh life insurance cover for the four years. In case of death, the payout will be over Rs 1 crore, including pay for the unserved tenure.
Benefit
Reduce Govt. Expenses towards Pensions: The move will considerably reduce the defence pension bill, which has been a major concern for governments for many years.
Forces will get Techno-savvy Personnel: A youthful armed forces will allow to be easily trained for new technologies.
Address Regiment System: Recruitment will begin within 90 days under the scheme which will bring "all India, all class" recruitment to the services. This is especially significant for the Army, where the regiment system has region and caste bases, and with time that will be eliminated to allow anybody from any caste, region, class or religious background to become part of existing regiments.
Create Employment Opportunity: This short service will increase employment opportunities and because of the skills and experience acquired during the four-year service such soldiers will get employment in various fields. This will also lead to availability of a higher-skilled workforce to the economy which will be helpful in productivity gain and overall GDP growth.
Young Force: The average age in the forces is 32 years today, which will go down to 26 in six to seven years. It will create "future-ready" soldiers.
---