Current News Indian Economy Banking & Finance
RBI grants a Banking Licence to Unity Small Finance Bank
---
The Reserve Bank of India (RBI) has issued a Small Finance Bank (SFB) licence to 'Unity Small Finance Bank' - a consortium of Centrum Financial Services Limited (CFSL), the small business lending arm of the Centrum Group, and Resilient Innovations Private Limited (BharatPe), a fintech company.

This new bank license has been issued by the RBI after a gap of nearly 6 years.
RBI had accorded "in-principle" approval to CFSL, a wholly owned subsidiary of Centrum Capital, on June 18 to set up a small finance bank (SFB).
The grant of banking licence to USFBL sets the stage for RBI to place in the public domain a draft scheme of amalgamation of PMC Bank with the SFB.
With the establishment of USFBL, the number of SFBs in the country goes up to 12.
Rajnish Kumar, former Chairman of State Bank of India, has been appointed on its Board. He will also be the Chairman of the Board.
Other Small Finance Banks
Au Small Finance Bank Ltd.
Capital Small Finance Bank Ltd
Fincare Small Finance Bank Ltd.
Equitas Small Finance Bank Ltd
ESAF Small Finance Bank Ltd.
Suryoday Small Finance Bank Ltd.
Ujjivan Small Finance Bank Ltd.
Utkarsh Small Finance Bank Ltd.
North East Small finance Bank Ltd
Jana Small Finance Bank Ltd
Shivalik Small Finance Bank Ltd
Current News Indian Economy Infrastructure
'PFC' accorded "Maharatna" Status
---
On 12th October 2021, state-owned Power Finance Corporation Ltd (PFC) accorded the 'Maharatna' Status by Govt. of India.
Incorporated in 1986, PFC is the largest Infrastructure Finance Company today, exclusively dedicated to Power Sector under the administrative control of the Ministry of Power.
Maharatna CPSEs
Bharat Heavy Electricals Limited
Bharat Petroleum Corporation Limited
Coal India Limited
GAIL (India) Limited
Hindustan Petroleum Corporation Limited
Indian Oil Corporation Limited
NTPC Limited
Oil & Natural Gas Corporation Limited
Power Grid Corporation of India Limited
Steel Authority of India Limited
Power Finance Corporation Ltd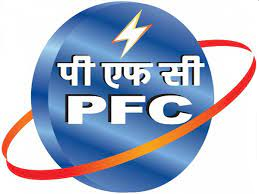 News Crux Military Exercise & Operations
17th Edition "Ex Yudh Abhyas 2021"
---
As part of the ongoing Indo-US Defence Cooperation, the Joint Military Training Exercise "Ex Yudh Abhyas 2021" will be conducted at Joint Base Elmendorf Richardson, Alaska (USA) from 15 to 29 October 2021.
The contingent, comprising of 350 personnel of an Infantry Battalion Group departed on 14 October 2021.
Exercise Yudh Abhyas is the largest running joint military training and defence cooperation endeavor between India and USA.
The previous version of this exercise was held at Mahajan Field Firing Ranges in Bikaner, Rajasthan in February 2021.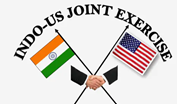 (Image Source: NDTV.com)

Current News National National Security
Union Home Ministry enhanced BSF's Power
---
On 11th October, the Union Home Ministry allowed the Border Security Force (BSF) to "arrest, search and seize" within 50 km from the international boundary in Assam, West Bengal and Punjab, Union Territories of Jammu and Kashmir and Ladakh.
Earlier, the BSF's limit was fixed up to 80 km from the International Boundary in Gujarat and 15 km in Rajasthan, Punjab, West Bengal and Assam.
The new order replaces a 2014 order under the BSF Act, 1968, which also covered the States of Manipur, Mizoram, Tripura, Nagaland and Meghalaya.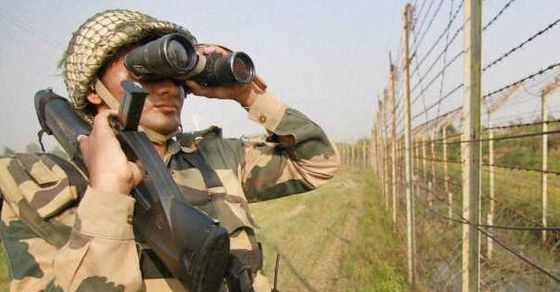 (Image Source: DD News)

News Crux Important Days/Weeks
International E-Waste Day: 14 October
---
International E-Waste Day (IEWD) is observed on 14th October.
The main purpose of this day is to promote the correct disposal of e-waste throughout the world with the aim to increase re-use, recovery and recycling rates.
The theme for 2021 International E-Waste Day (IEWD) is "Consumer is the key to Circular Economy!" This will focus on the crucial part each of us has in making circularity a reality for e-products.
According to the UN, in 2021 each person on the planet will produce on average 7.6 kg of e-waste, meaning that a massive 57.4 million tonnes will be generated worldwide.
Only 17.4 per cent of this electronic waste containing a mixture of harmful substances and precious materials will be recorded as being properly collected, treated and recycled.
Many initiatives are taken to tackle this growing concern, but none of them can be fully effective without the active role and correct education of consumers.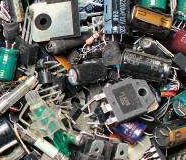 ---