Current News National Indian Art, Culture & Heritage
Rani Kamlapati: The Last Hindu Queen of Bhopal
---
The Habibganj railway station in Bhopal, Madhya Pradesh has been renamed after 18th-century Gond Queen of Bhopal, Rani Kamlapati – the last Hindu Queen of Bhopal.
Kamlapati was daughter of Raja Kirpal Singh Sarautia of the princely state of Salkanpur, Sehore. She is known for her intelligence and courage.
Rani Kamlapati was an expert horse rider, wrestler and an archer. She fought wars with her father's military and her female team and she protected her kingdom from invaders.
Rani Kamlapati was married to Nizam Shah, the son of Suraj Singh Shah who reigned over the state of Ginnaurgarh.
Nizam Shah had built a palace, the Kamlapati Mahal, for the queen in Bhopal, which was completed in 1722. The monument is designated as one of national importance and is protected by the Archaeological Survey of India (ASI).
After Rani Kamlapati's death in 1723, the rule of Nawabs started in Bhopal, led by Dost Mohammad Khan.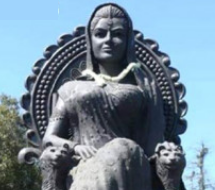 Current News National Indian Art, Culture & Heritage
Meghalaya celebrates 'Wangala' Festival
---
This year, Wangala Festival was started in Meghalaya on 12 November. Usually, this celebration lasts for two days, but sometimes it can continue for a week also.
The Wangala Festival, also known as the 100 drum festival is celebrated in Meghalaya.
It's the most important festival of the Garo tribe.
Wangala is a post-harvest festival, when the Garos give thanks to Misi Saljong (also known as Pattigipa Ra∙rongipa), the Sun God, for blessing the people with a rich harvest. (Shad Sukra is a festival celebrated in Meghalaya every year before the sowing season by the Jaintia people. Only after the commencement of this festival that the sowing of seeds takes place).
The celebration of the Wangala Festival marks the end of a period of toil, which brings good output of the fields. It also signifies the onset of winter.
Wangala is celebrated with different forms of dance. These dances are performed on the tunes of folk songs that are played on drums and primitive flute (made of buffalo horns).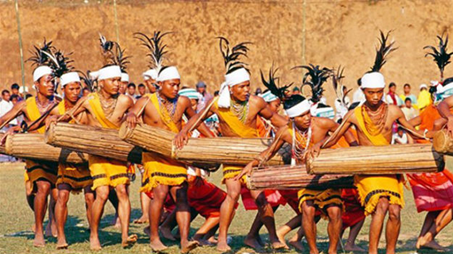 Ragula: On the first day of the festival, people celebrate it with a ceremony called Ragula. This ceremony is performed in the house of the village's chief. On this day, people dress up in colourful costumes along with feathered headgears.
Kakkat: On the second day of celebration, which is called Kakkat, people begin the ceremony by dancing to the rhythms of long oval-shaped drums. In this celebration, young and old join together while men play the drums and women perform traditional dance forms. The dance form is known as Dama Dagota which is done to please God Saljong.
Current News National Polity & Governance
New Protocol for Post-mortem Procedure
---
The Union Health Ministry has notified new protocol for post-mortem procedure.
After Sunset Clause
As per the new protocol, post-mortem can now be performed after sunset in hospitals having adequate infrastructure.
Video recording of post-mortem will be done for all post-mortem conducted in the night to rule out any suspicion.
Prohibitions
Cases under categories such as homicide, suicide, rape, decomposed bodies, suspected foul play should not be subjected for post-mortem during night unless there is a law and order situation.
Benefit
This move will promote organ donation and transplant.
News Crux Important Days/Weeks
16 November: National Press Day
---
National Press Day is celebrated every year on November 16.
The day marks the presence of an independent and responsible press in India. The day is aimed at highlighting the importance of an independent press in a democracy.
The First Press Commission 1956 envisioned a committee to protect the ethics of journalism and freedom of the press in India. It led to the formation of a Press Council in 16 November 1966.
The Press Council of India monitors all journalistic activities to keep credibility intact. The Press Council of India plays an important role in maintaining a healthy democracy in the country. It also ensures that the press in India is not affected by any external matter.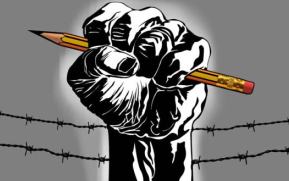 News Crux Awards In News
Two Indians won 2021 International Children's Peace Prize
---
Two Indian teenage brothers have won the 2021 KidsRights International Children's Peace Prize for tackling pollution from household waste.
Vihaan (17) and Nav Agarwal (14) have developed the "One Step Greener" initiative segregating recyclables and organising pickups for trash from thousands of homes.
Indian Nobel Peace laureate Kailash Satyarthi, a children's rights activist who won the 2014 Nobel jointly with Pakistani education campaigner Malala Yousafzai, presented the brothers with the prize run by the Dutch-based KidsRights foundation at a ceremony in The Hague.
The International Children's Peace Prize is given annually by the International children's rights organization KidsRights based in Amsterdam, the Netherlands.
It is given to a child who has made a significant contribution to advocating children's rights and improving the situation of vulnerable children such as orphans, child labourers and children with HIV/AIDS.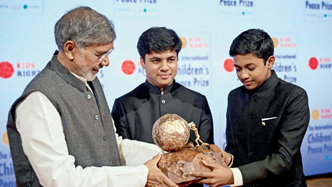 News Crux Defence/Military Exercises
SITMEX – 21
---
The 3rd edition of India, Singapore and Thailand Trilateral two day (15-16 November, 2021) Maritime Exercise SITMEX - 21 was held in Andaman Sea. Indian Naval Ship INS Karmuk took part in the exercise.
SITMEX is being conducted annually since 2019 with an aim to enhance mutual inter-operability and imbibing best practices between Indian Navy, Republic of Singapore Navy and Royal Thai Navy.
The first edition of SITMEX was hosted by Indian Navy off Port Blair in September 2019. RSN hosted the second edition of the exercise in November 2020. The 2021 edition of the exercise is being hosted by RTN in Andaman Sea.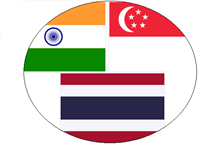 News Crux Places In News
Meghalaya to develop Tourism in 'Nongkhnum Island'
---
Meghalaya Chief Minister Conrad Sangma has announced a special package worth 13 crore rupees for the development of tourism infrastructure and amenities at Nongkhnum Island in West Khasi Hills district.
Nongkhnum is known as the second largest river island in Asia after Majuli in Assam.
News Crux Obituary
Eminent Hindi writer Mannu Bhandari Passes Away
---
Eminent Hindi writer Mannu Bhandari has passed away on 15 November 2021.
She was the wife of late Hindi fiction writer Rajendra Yadav.
Mannu Bhandari was known for her novels 'Aapki Banti' and 'Mahabhoj'. Her famous novel 'Yahi Sach Hai' was adapted into a Hindi movie 'Rajnigandha' in 1974.
Among many notable awards she was also awarded with the 18th Vyas Samman for her work, Ek Kahani Yeh Bhi, an autobiographical novel.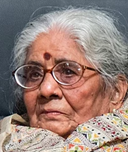 Current News Science & Technology
41st Scientific Expedition to Antarctica
---
India has launched the 41st Scientific Expedition to Antarctica with the arrival of the first batch of its contingent at the southern white continent. The first batch comprising of 23 scientists and support staff reached the Indian Antarctic station Maitri recently.
Four more batches shall be landing in Antarctica by air using DROMLAN facility and onboard chartered ice-class vessel MV VasiliyGolovnin by mid-January 2022.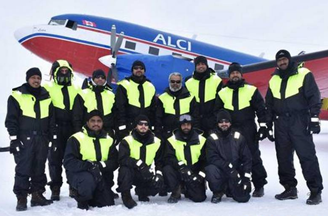 (Image Source: The Hindu)

Mission Objective
The 41st expedition has two major programs:

The first program encompasses geological exploration of the Amery ice shelf at Bharati station. This will help explore the link between India and Antarctica in the past.
The second program involves reconnaissance surveys and preparatory work for drilling of 500 meters of ice core near Maitri. It will help in improving the understanding of Antarctic climate, westerly winds, sea-ice and greenhouse gases from a single climate archive for past 10,000 years.
About India's Antarctic Program
The Indian Antarctic program, which began in 1981, has completed 40 scientific expeditions, and built three permanent research base stations in Antarctica, named Dakshin Gangotri (1983), Maitri (1988) and Bharati (2012). As of today, Maitri and Bharati are fully operational. The National Centre for Polar and Ocean Research (NCPOR), Goa—an autonomous institute under the Ministry of Earth Sciences—manages the entire Indian Antarctic program.
Sports In News Cricket
T20 World Cup 2021: Australia wins First Title
---
Australia beat New Zealand to win 2021 T20 World Cup final held on November 14, 2021 at Dubai International Cricket Stadium, UAE. This is the first T20 World Cup title won by Australia.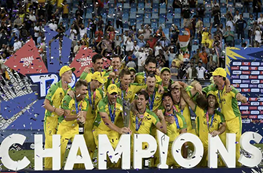 (Image Source: sports.ndtv.com)

Major Title Winners
Player of the Match: Mitchell Marsh (Australia)
Player of the Tournament: David Warner (Australia)
Leading run-scorer in the tournament: Babar Azamwith 303 (Pakistan)
Highest wicket-taker: Wanindu Hasaranga with 16 (Sri Lanka)
---