Current News National Indian Art, Culture & Heritage
'Pochampally' wins UNWTO's 'Best Tourism Villages' Award
---
Pochampally village in Telangana has been selected as one of the best Tourism Villages by United Nations World Tourism Organisation (UNWTO).
The Award will be given on the occasion of the 24th session of the UNWTO General Assembly on 2nd December 2021 in Madrid, Spain
The Ministry of Tourism recommended three villages for the UNWTO Best Tourism Village entry from India - Kongthong in Meghalaya, Ladhpura Khas, Madhya Pradesh and Pochampally in Telangana.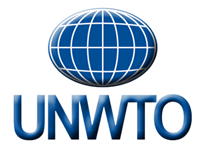 Importance of Pochampally Village
Silk City of India: Pochampally is a town in Nalgonda district of Telangana and is often referred to as the Silk City of India for the exquisite sarees that are woven through a unique style called Ikat. This style, Pochampally Ikat, received a Geographical Indicator (GI Status) in 2004.
Ikat
Ikat is a Malaysian, Indonesian word which means "Tie and Dye".
Ikat involves the process of wrapping (or tying) and dyeing sections of bundled yarn to a predetermined colour pattern before they are woven.
The dye penetrates into exposed sections while the wrapped section remains undyed.
This pattern formed by the yarn in this process is woven into fabric.
Bhoodan Pochampally: Pochampally is also known as Bhoodan Pochampally to commemorate the Bhoodan Movement that was launched by Acharya Vinobha Bhave from this village on April 18th, 1951. Currently a two room Vinobha Bhave Mandir exists within the village which was earlier the place where Vinobha Bhave resided during his visit to the village.
About the Award
The Best Tourism Villages by UNWTO Pilot initiative aims to award those villages which are outstanding examples of rural destinations and showcase good practices in line with its specified nine evaluation areas.
It also aims to support villages to enhance their rural tourism potential through training and access to opportunities for improvement.
State In News Chhattisgarh
Chhattisgarh: Cleanest State 2021
---
For the consecutive third time, Chhattisgarh will be awarded for being one of the cleanest states of India by President Ram Nath Kovind in New Delhi on November 20.
In 2019 and 2020 too Chhattisgarh was declared a leading state in terms of cleanliness.

State In News Madhya Pradesh
MP Govt. to create 'Raja Sangram Shah Award'
---
The Government of Madhya Pradesh has recently announced to create 'Raja Sangram Shah Award' for work in the field of tribal art and culture.
Sangram Shah was a king of the Garha Kingdom of Gondwana, in the state of Madhya Pradesh. He belonged to the Gond Dynasty in central India.
He was the 48th ruler of the dynasty, and during his reign he had conquered 52 forts to strengthen his kingdom. The Chouragarh Fort in Narsinghpur was built in his honour for conquering 52 forts.
He was never defeated in his whole life. His initial name was Aman Das and after conquering 52 forts, he later renamed himself.
Sangram Shah was best known as a patron of arts and literature and he had great knowledge of Sanskrit. "Rasratnamala" was written by him.
His eldest son, Dalpat Shah, married Rani Durgawati.

Current News Indian Economy
LlFlC: India's First Fisheries Business Incubator Launched in Gurugram
---
The Union Minister of Fisheries, Animal Husbandry and Dairying recently inaugurated India's first-of-its kind, dedicated business incubator to be known as LINAC (Laxmanrao Inamdar National Academy for Co-operative Research & Development) – NCDC (National Cooperative Development Corporation)
Fisheries Business Incubation Centre (LlFlC) in Haryana's Gurugram to nurture fisheries start-ups under real market-led conditions.
The Centre will serve as a 'milestone' in future for the fisheries sector which is being given a big push under the central flagship Pradhan Mantri Matsya Sampada Yojana (PMMSY) launched last year.
The incubation unit will provide handholding such as training, converting entrepreneurial ideas into business models and doling out seed money to the new as well as existing business entrepreneurs keen to make big in the segment.
To begin with, the National Cooperative Development Corporation (NCDC), an implementing agency for the LIFIC, has identified the first batch of ten incubatees from four states—Bihar, Himachal Pradesh, Gujarat and Maharashtra. Out of them, 6 are from newly-created Fish Farmers Producer Organizations with the support of the financial grant under the PMMSY.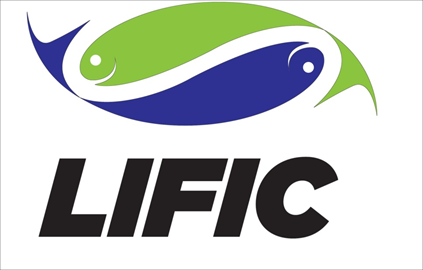 Fisheries Sector in India
Fisheries is a sunrise industry in India, growing at seven per cent annually.
At present, fish production is 130 lakh tones and export worth Rs 46,000 crore.
The Govt. has set a goal of 22 million tonnes of fish production and export to the tune of Rs one lakh crore by 2025.
Setting up this first of business incubation centre for fisheries in India is a step in this direction to achieve the ambitious goal.
News Crux Awards In News
2021 JCB Prize for Literature
---
M. Mukundan's "Delhi: A Soliloquy", translated from Malayalam by Fathima E.V. and Nandakumar K. has won the 2021 JCB Prize for Literature.
The JCB Prize for Literature honours distinguished work of fiction by an Indian writer working in English or translated fiction by an Indian writer.
The Prize is administered by the JCB Literature Foundation, a not-for-profit company, whose purpose is to promote the art of literature in India.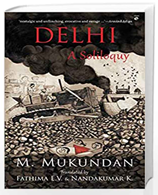 News Crux Important Days/Weeks
17 November: National Epilepsy Day
---
November 17 is observed every year as National Epilepsy Day in India by the Epilepsy Foundation.
The month of November is observed as 'National Epilepsy Awareness Month'.
Epilepsy is a chronic disorder of brain characterized by recurrent 'seizures' or 'fits'.
According to World Health Organization (WHO), about 50 million people have epilepsy across the world, out of which 80 percent people are living in developing countries. Although epilepsy is treatable, yet three-fourth of affected people in developing countries do not receive the required treatment.
In India, about 10 million people suffer from seizures associated with epilepsy.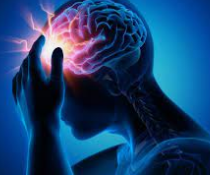 News Crux Important Days/Weeks
17 November: World COPD Day
---
World COPD (Chronic Obstructive Lung Disease) Day is celebrated on 17th November.
COPD is the third leading cause of death worldwide.
World COPD Day is organized by the Global Initiative for Chronic Obstructive Lung Disease (GOLD).
This year's theme for World COPD Day is "Healthy Lungs – Never More Important".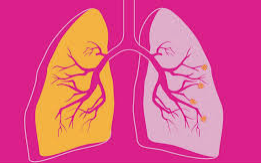 Sports In News Cricket
ICC World Cup & Champions Trophy Schedule: US to host T20 World Cup
---
The International Cricket Council (ICC) awarded the hosting rights of the T20 World Cup in 2024 to West Indies and USA. USA has hosted some T20I matches between India and West Indies at Fort Lauderdale in 2016 and 2019. However, this will be a major boost for USA cricket as their national team will get a direct entry into the tournament.
Namibia will also get to play co-host with South Africa and Zimbabwe for the 2027 ODI World Cup. But Namibia will have to go through qualification because only full members of ICC get automatic qualification in the World Cup.
The move could firm up ICC's bid to get cricket into the Olympics for the 2028 Los Angeles Games.
The Indian cricket board (BCCI) has managed to acquire rights of three events — 2026 T20 World Cup (with Sri Lanka), 2029 Champions Trophy and 2031 ODI World Cup (with Bangladesh).
Pakistan will get to host an ICC event after 29 years with the Champion Trophy 2025. The 2009 Champions Trophy was moved out of the country to South Africa for security reasons.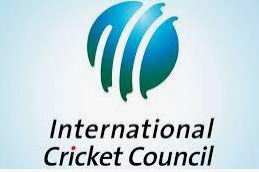 ICC Schedule
T20 WORLD CUP
2024: US & West Indies
2026: India & Sri Lanka
2028: Australia & New Zealand
2030: England, Ireland & Scotland
ODI WORLD CUP
2027: SA, Zimbabwe & Namibia
2031: India & Bangladesh
CHAMPIONS TROPHY
2025: Pakistan
2029: India
---