ICC World Cup & Champions Trophy Schedule: US to host T20 World Cup
---
ICC World Cup & Champions Trophy Schedule: US to host T20 World Cup
---
The International Cricket Council (ICC) awarded the hosting rights of the T20 World Cup in 2024 to West Indies and USA. USA has hosted some T20I matches between India and West Indies at Fort Lauderdale in 2016 and 2019. However, this will be a major boost for USA cricket as their national team will get a direct entry into the tournament.
Namibia will also get to play co-host with South Africa and Zimbabwe for the 2027 ODI World Cup. But Namibia will have to go through qualification because only full members of ICC get automatic qualification in the World Cup.
The move could firm up ICC's bid to get cricket into the Olympics for the 2028 Los Angeles Games.
The Indian cricket board (BCCI) has managed to acquire rights of three events — 2026 T20 World Cup (with Sri Lanka), 2029 Champions Trophy and 2031 ODI World Cup (with Bangladesh).
Pakistan will get to host an ICC event after 29 years with the Champion Trophy 2025. The 2009 Champions Trophy was moved out of the country to South Africa for security reasons.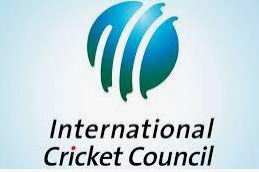 ICC Schedule
T20 WORLD CUP
2024: US & West Indies
2026: India & Sri Lanka
2028: Australia & New Zealand
2030: England, Ireland & Scotland
ODI WORLD CUP
2027: SA, Zimbabwe & Namibia
2031: India & Bangladesh
CHAMPIONS TROPHY
2025: Pakistan
2029: India