Current News Indian Economy Plan Policy
KVIC launched 'SPIN' Scheme & "Kashi Pottery Cluster"
---
On 17th September 2021, Khadi and Village Industries Commission (KVIC) launched a unique Scheme called SPIN (Strengthening the Potential of India) and set up "Kashi Pottery Cluster" under SFURTI Scheme in Varanasi to empower over 1100 people of the marginalized potters' community on the occasion of "Sewa Diwas", the birthday of Prime Minister Shri Narendra Modi.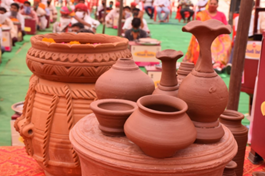 On this occasion, 780 electric potter wheels were sanctioned to the participants of SPIN Scheme. Further, in Gujarat, KVIC distributed 50 charkhas to women artisans at Kevadia to engage them with self-employment and sustainable livelihood.
The SPIN Scheme in which 780 potters from Uttar Pradesh, Bihar, Rajasthan and Jharkhand have registered for financial assistance from the bank to begin their own business. Out of these, 110 artisans are from Varanasi.
Salient Features of 'SPIN' Scheme
It is a no-subsidy program: Unlike earlier launched 'Kumhar Sashaktikaran Yojana', which is a subsidy-based program, SPIN Scheme enables the registered potters to get a direct loan from the banks under Pradhan Mantri Shishu Mudra Yojana.
No financial burden on the exchequer: Under this scheme, there will be no financial burden on the exchequer and the loan will be repaid by the potter in easy installments. The SPIN scheme, thus, aims at infusing self-sustainability in the Indian pottery sector.
KVIC as a facilitator: Under the SPIN Scheme, KVIC is acting as a facilitator for financial aid to potters through RBL bank and also providing training to the artisans, opting for this scheme.
About "Kashi Pottery Cluster"
It was inaugurated at Village Bhatti in Varanasi.
This is the first pottery cluster in Varanasi district set up by KVIC under the Scheme of Fund for Regeneration of Traditional Industries (SFURTI).
The cluster, set up over an area of 7100 square feet at the cost of Rs 2.50 crore, has provided direct employment to 340 pottery artisans who have been trained by KVIC.
The cluster is equipped with modern equipment like furnaces, electric potter wheels, blunger machines, pug mills and other modern equipment for higher production of clay pottery.
Current News International International Organizations
G-33 Virtual Informal Ministerial Meeting & India
---
On 16th September 2021, the G-33 Virtual Informal Ministerial Meeting was organized by Indonesia to discuss the Agricultural Priority Issues of G33 and the Way Forward for the Twelfth Ministerial Conference (MC-12) scheduled to be held from 30th November to 3rd December 2021.
The Informal Ministerial Meeting was chaired by the Minister of Trade of the Republic of Indonesia, Mr. Muhammad Lutfi.
Director General of WTO, Dr Ngozi Okonjo Iweala delivered the Keynote Remarks.
Out of a total of 47 G-33 Members, representatives from 21 Member countries, including India, took the floor to make brief intervention.
The meeting concluded with the adoption of the G-33 Joint Ministerial Statement reaffirming commitment for expeditious resolution of the WTO's mandated issues in agriculture.
The meeting also called for satisfactorily addressing the development issues of developing countries and LDCs with Special and Differential Treatment as an integral part of international trade negotiations.
India at the Meet
India's official delegation for the meeting was headed by Shri Piyush Goyal, the Minister of Commerce & Industry, Consumer Affairs & Food & Public Distribution and Textiles.
He emphasized that as part of the trust-building exercise for MC 12, G-33 must strive for positive outcomes on permanent solution to Public Stockholding (PSH) for food security purposes which is of utmost importance, finalization of a Special Safeguard Mechanism (SSM) quickly and a balanced outcome on Domestic Support.
He also drew attention towards Agreement on Agriculture at the WTO that it is riddled with deep imbalances, which favour the developed countries and have tilted the rules against many developing countries and therefore as a first step in agriculture reform, the historical asymmetries and imbalances must be corrected in order to ensure a rule-based, fair and equitable order.
What is G33?
The G33 (or the Friends of Special Products in agriculture) is a coalition of developing countries, established prior to the 2003 Cancun ministerial conference, that have coordinated during the Doha Round of World Trade Organization negotiations, specifically in regard to agriculture.
Dominated by India, the group has "defensive" concerns regarding agriculture in relation to World Trade Organization negotiations, and seeks to limit the degree of market opening required of developing countries.
About Twelfth WTO Ministerial Conference
The 12th Ministerial Conference (MC12) will take place from 30 November to 3 December 2021 in Geneva, Switzerland.
MC12 was originally scheduled to take place from 8 to 11 June 2020 in Kazakhstan's capital, Nur-Sultan, but was postponed due to the COVID-19 pandemic.
The Conference will be chaired by Kazakhstan's Minister of Trade and Integration, Bakhyt Sultanov, as approved by WTO members in December 2019.
State In News Meghalaya
Meghalaya Enterprise Architecture Project (MeghEA)
---
On 17th September 2021, Meghalaya Enterprise Architecture Project (MeghEA) was launched.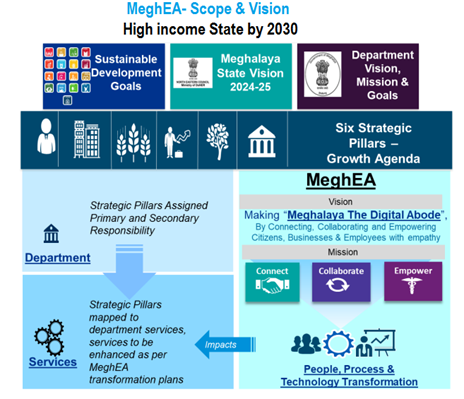 Meghalaya has become the first state to implement IndEA as MeghEA and promote Enterprise Architecture to digitise governance process.
Aim of this Project
The project aims to improve service delivery and governance for the people using power of Digital technologies at grassroots level.
About IndEA
IndEA is an initiative of the Centre to promote digital governance in the country and aims to expedite the delivery service system in the governance process.
IndEA was notified as an e-Governance standard by the Ministry of Electronics and Information Technology (MeitY) in October 2018.
The primary purpose of IndEA is to help state governments, ministries and departments in the governments at various levels to adopt a structured approach for developing their enterprise architecture.
Current News Indian Economy Agriculture & Allied Sector
'Hathei Chilli' & 'Tamenglong' Orange of Manipur got GI Tag
---
The famous Hathei Chilli and Tamenglong Orange of Manipur have received the Geographical Index (GI) tag.
Manipur has been promoting these two produce by celebrating the Orange Festival every December and Sirarakhong Hathei festival every August for over a decade now.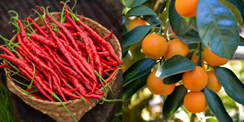 About the New GI Products
Tamenglong Orange: It is a unique fruit crop found mostly in Tamenglong district which contributes over 50% of the state's annual production. It is famous especially for its well-blended sweetness and acidic taste.
Hathei Chilli: It is one of the best varieties of chillies with a distinct flavour and colour, grown in Sirarakhong village in Ukhrul district.
News Crux Military Exercise & Operations
15th Edition of Indo-Nepal Joint Exercise 'Surya Kiran'
---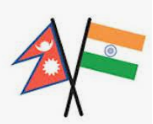 The 15th edition of Indo-Nepal Joint Military Training, Exercise 'Surya Kiran' between Indian Army and Nepali Army will be carried out from 20 September 2021 at Pithoragarh (Uttarakhand).
The last edition of Exercise Surya Kiran was conducted in Nepal in 2019.
News Crux Obituary
'Padma Shri' Awardee Physicist Thanu Padmanabhan Passes Away
---

Theoretical physicist and cosmologist Thanu Padmanabhan has passed away on 17th September 2021.
His research spanned a wide variety of topics in Gravitation, Structure formation in the universe and Quantum Gravity.
He was awarded Padma Shri (2007), G.D. Birla Award for Scientific Research (2003), Shanti Swarup Bhatnagar Award (1996), and many other awards.
PIB News Indian Economy
Grant-in-aid to Rural Local Bodies
---
On 30th August the Department of Expenditure, Ministry of Finance has released an amount of Rs. 13,385.70 crore to 25 States for providing grants to the Rural Local Bodies. This Grant-in-aid is the 1st installment of Tied grants of the year 2021-22.
The grants have been released as per the recommendations of the 15th Finance Commission.
Tied Grants
Tied grants are released to the Rural Local Bodies (RLBs) for improving two critical services namely
(i)Sanitation and maintenance of open-defecation free (ODF) status, and
(ii)Supply of drinking water, rain water harvesting and water recycling.
Out of the total Grant-in-aid allocated for Panchayati Raj institutions, 60 percent is 'Tied Grant'. It's earmarked for national priorities like drinking water supply, rainwater harvesting and sanitation.
Remaining 40 percent is 'Untied Grant' and is to be utilized at the discretion of the Panchayati Raj institutions for location specific felt needs, except for payment of salaries.
Tied grants are meant to ensure availability of additional funds to the Rural Local Bodies over and above the funds allocated by the Centre and the State for sanitation and drinking water under the Centrally Sponsored Schemes.
The States are required to transfer the grants to the Rural Local Bodies within 10 working days of their receipt from the Union Government. Any delay beyond 10 working days requires the State Governments to release the grants with interest.
---