PIB News Ecology & Environment
'Wetlands of India' Portal
---
On 2nd October 2021, the Minister of Environment, Forest and Climate Change (MoEFCC) launched a web portal – 'Wetlands of India Portal'.
The portal is a single point access to all information relating to wetlands.
Importantly, a dashboard for each State and UT has been developed to access the portal and populate it with information of wetlands in their administration.
Registered citizens can opt to take the pledge to become 'wetland mitra' and indicate their State/UT and areas of interest.
The portal has been developed under a Technical Cooperation project "Wetlands Management for Biodiversity and Climate Protection" (Wetlands Project) of Ministry of Environment, Forest and Climate Change (MoEFCC) in partnership with Deutsche Gesellschaft für Internationale Zusammenarbeit (GIZ) GmbH.
The project is commissioned by the German Federal Ministry for the Environment, Nature Conservation and Nuclear Safety (BMU) under the International Climate Initiative (IKI).
Current News Science & Technology
Lucy: First Mission to Trojan Asteroids
---
On 16th October 2021, Lucy spacecraft was launched from Cape Canaveral Space Force Station in Florida, USA.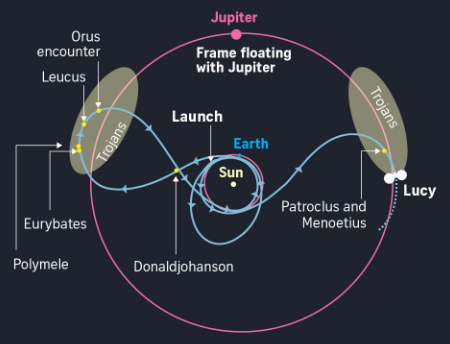 (Image Source: straitstimes.com)
Lucy will be the first spacecraft to study Jupiter's Trojan Asteroids.
As well as the Trojans, Lucy will do a fly-by of an asteroid in the solar system's main asteroid belt, called Donald Johanson in honor of the lead discoverer of the fossilized human ancestor known as Lucy, from which the NASA mission takes its name.
The fossilized human ancestor, "Lucy," whose skeleton provided unique insight into humanity's evolution – Lucy will revolutionize our knowledge of planetary origins and the formation of the solar system. The Lucy fossil, unearthed in Ethiopia in 1974.
Over the next 12 years, Lucy will fly by one main-belt asteroid and seven Trojan asteroids, making it the NASA's first single spacecraft mission in history to explore so many different asteroids. Lucy will investigate these "fossils" of planetary formation up close during its journey.
Lucy mission will allow scientists to explore two swarms of Trojan asteroids that share an orbit around the Sun with Jupiter.
What are Trojan Asteroids?
Scientific evidence indicates that Trojan asteroids are remnants of the material that formed giant planets.
The term "Trojan Asteroid" specifically refers to the asteroids co-orbital with Jupiter. The term "Trojan asteroid" is normally understood to specifically mean the Jupiter trojans because the first Trojans were discovered near Jupiter's orbit and Jupiter currently has by far the most known Trojans.
What Insights we can achieve through Trojan Asteroids?
Studying them can reveal previously unknown information about their formation and our solar system's evolution in the same way the fossilized skeleton of Lucy revolutionized our understanding of human evolution.
Trojan Destinations that will be mapped by Lucy
Lucy's Trojan destinations are trapped near Jupiter's Lagrange points – gravitationally stable locations in space associated with a planet's orbit where smaller masses can be trapped. One swarm of Trojans is ahead of the gas giant planet, and another is behind it. The asteroids in Jupiter's Trojan swarms are as far away from Jupiter as they are from the Sun.
How Lucy will Encounter Trojan Asteroids?
Lucy, the asteroid probe will make spaceflight history in another way - following a route that circles back to Earth three times for gravitational assists:

2022: The spacecraft's first Earth gravity assist in 2022 will accelerate and direct Lucy's trajectory beyond the orbit of Mars.
2024: The spacecraft will then swing back toward Earth for another gravity assist in 2024, which will propel Lucy toward the Donaldjohanson asteroid – located within the solar system's main asteroid belt – in 2025.Lucy will then journey toward its first Trojan asteroid encounter in the swarm ahead of Jupiter for a 2027 arrival.
2031: After completing its first four targeted flybys, the spacecraft will travel back to Earth for a third gravity boost in 2031, which will catapult it to the trailing swarm of Trojans for a 2033 encounter.
News Crux Important Days/Weeks
17 October: International Day for Eradication of Poverty
---
International Day for the Eradication of Poverty is observed every year on 17 October to raise awareness about the struggles of people living in poverty.
The theme for this year's observation is "Building Forward Together: Ending Persistent Poverty, Respecting all People & our Planet".
Building forward implies that not only is it ensured that no one is left behind but encouraging people to be an active participant in the decision-making process. Building forward means that all those structures of discrimination that pushes people off the edge are dismantled, relationship with nature is redefined a such is a system is built which gives importance to those moral and legal framework which ensure human dignity.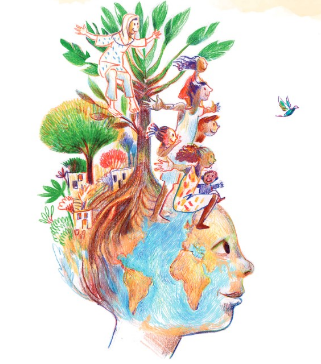 (Image Source: UN)

Poverty Facts and Figures
The COVID-19 pandemic is likely to have pushed between 143 and 163 million people into poverty in 2021.
The COVID-19 pandemic is expected to have increased poverty by 8.1% in 2020 relative to 2019 (from 8.4% to 9.1%).
The number of people living under the international poverty lines for lower and upper middle-income countries is projected to have increased in the poverty rate of 2.3 percentage points.
Almost half of the projected new poor will be in South Asia, and more than a third in Sub-Saharan Africa.
In the Middle East and North Africa, extreme poverty rates nearly doubled between 2015 and 2018, from 3.8 percent to 7.2 percent, spurred by the conflicts in the Syrian Arab Republic and the Republic of Yemen.
Current projections indicate that shared prosperity will have dropped sharply in nearly all economies in 2020–21, as the pandemic's economic burden is felt across the entire income distribution.
News Crux Important Days/Weeks
14 October: World Sight Day
---
The World Sight Day is observed annually on the Second Thursday of October.
The theme for World Sight Day 2021 is "Love your eyes".
Globally, at least 1 billion people have near or distance vision impairment that could be prevented or has yet to be addressed.
Unoperated cataract and uncorrected refractive error are the leading causes of vision impairment. Other causes such as age-related macular degeneration, glaucoma, diabetic retinopathy, infectious diseases of the eye, and trauma, however, cannot be ignored and need to be addressed.
Recently at the 74th World Health Assembly, Member States adopted two new global targets for eye care by 2030̶a 40 per cent increase in effective coverage of refractive errors and a 30 per cent increase in effective coverage of cataract surgery.

News Crux Awards In News
Indian Army wins gold medal in the Exercise Cambrian Patrol 2021
---
Indian Army, comprising of a team from 4/5 Gorkha Rifles (Frontier Force) won the Gold Medal in the latest Cambrian Patrol Exercise.
The Cambrian Patrol Exercise was organized at Brecon, Wales, UK.
The Ex Cambrian Patrol is sometimes referred to as the Olympics of Military Patrolling among several militaries across the globe. The competition is organized by the UK army and is considered as the ultimate test of human endurance, team spirit
The aim of the exercise is to test their leadership, self-discipline, courage, physical endurance, and determination.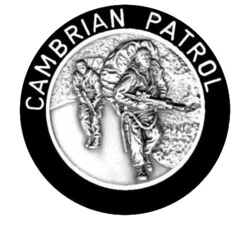 Sports In News Football
India wins SAFF Championship Title for 8th Time
---
India won the South Asian Football Federation (SAFF) Championship for eighth time defeating Nepal 3-0 in Male.
Indian Captain Sunil Chhetri's goal in the final game helped him level with Lionel Messi on 80 international goals.
This is the Indian football team's first title victory under head coach Igor Stimac.
The SAFF was founded in 1997, with Bangladesh, India, the Maldives, Nepal, Pakistan, and Sri Lanka. In 2000, they expanded to 7 members, adding Bhutan. In 2005, Afghanistan joined too, but they left in 2015.
The seven-member SAFF has its headquarters at Dhaka, Bangladesh.

---