State In News Tamil Nadu
India's First Food Museum inaugurated in Thanjavur
---
Thanjavur, which is the cultural capital of Tamil Nadu, will now be showing the agricultural history of India with the first food museum of India has been established here.
The food museum has been co-developed by the Food Corporation of India (FCI) and Visvesvaraya Industrial and Technological Museums, Bengaluru.
Thanjavur is the birthplace of FCI where its first office was inaugurated on January 14, 1965.
The museum showcases the evolution of man from the nomadic hunter groups into the settled agriculture procedures leading to the beginning of civilization. It also displays various ancient grain storage methods, both global and indigenous, challenges in storage, food grain production scenarios across the world as well as in India.
The museum also digitally display informative content about the journey of FCI, its present operations and the journey of the food grains from farm to plate through FCI.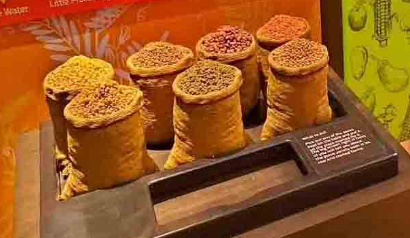 (Image Source: Telangana Today)

Current News National Study/Survey/Report/Index
ASER 2021: Annual Status of Education Report (Rural)
---
On 17th November 2021, the 16th Annual Status of Education Report (ASER) 2021 (Rural) was released by Pratham foundation, an innovative learning organization created to improve the quality of education.
The report was prepared on the basis of the telephonic survey conducted in rural areas of 581 districts across 25 states and three union territories between September and October. As many as 76,706 households, 7,299 schools in 17,184 villages across India were covered in the survey.
ASER reports on the schooling status of children in the 5-16 age group across rural India and their ability to do basic reading and arithmetic tasks.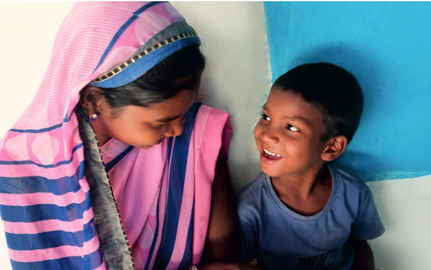 Aim of the Survey
The survey was aimed at finding out how children in the age group of 5-16 studied at home since the onset of the pandemic and the challenges that the schools and households now face as schools reopen across states.
The ASER 2021 Survey explored the following areas:
Children's Enrollment
Paid Tuition Classes
Access to Smartphones
Learning Support at Home
Access to and Availability of Learning Materials
Additional areas such as engagement with learning activities, and challenges of remote learning
School Survey
Important Findings
Enrollment in Govt. Schools
There has been an overall increase in the proportion of children enrolled in govt schools between 2018 and 2020 i.e. from 64.3% to 65.8%. However, in the year 2021, the enrollment suddenly went up to 70.3%. This was mainly due to:

Financial distress caused by the pandemic
Free facilities available at the government schools
Private schools' failure to conduct online classes
Migration during the lockdown

The report pointed out that the maximum increase in government schools has been registered in Uttar Pradesh (13.2 per cent), followed by Kerala (11.9 per cent).
Enrollment in Pvt. Schools: The enrolment rate in private schools has however gone down from last year. In 2020, the enrolment rate was 28.8% and in 2021 the enrolment rate went down to 24.4%.
Availability/Access to Smartphones
Availability of smartphones increased from 36.5% in 2018 to 67.6% in 2021.
More children in private schools had smartphone at home (79%) compared to government school going children (63.7%).
Although over two thirds of all enrolled children have a smartphone at home, just over a quarter of these have full access to it for their studies (27%), while close to half have partial access (47%) and the remaining quarter have no access at all (26.1%).
By Grade: Children in higher classes having more access to a smartphone as compared to children in lower grades. For example, 39.3% children in Std I-II have no access to a smartphone despite having one at home, as opposed to 17% children in Std IX or higher.
Parent's Education & Smartphone
Household economic status (proxied here by parents' education level) affects smartphone availability. As parents' education level increases, the likelihood that the household has a smartphone also increases: in 2021, over 80% of children with parents who had studied at least till Std IX had a smartphone available at home, as compared to just over 50% children whose parents had studied till Std V or less.
Notably, though, even among children with parents in the 'low' education category, over a quarter of households had bought a new smartphone for their children's studies since the lockdown began in March 2020.
Tuition
The proportion of children taking tuition has increased from 2018 to 2021, regardless of grade, school type, or sex. Currently, almost 40% children take paid private tuition classes.
The largest increases in the proportion of children taking tuition are seen among children from the most disadvantaged households.
Learning Support at Home
The proportion of enrolled children who receive learning support at home has decreased by almost 8 percentage points for both government and private school going children since 2020, with the sharpest drop visible among children in higher grades. Decreasing family involvement is driven by school reopening, with children who had returned to school receiving less help at home than those whose schools remained closed.The reduction in help with studies is driven largely by less support from fathers.
Help at home is also related to parents' education level. While close to 80% children with parents in the'high'education category received help at home, this proportion is under 50% for children whose parents have studied up to Std V or less.
Learning Materials available for Children
Almost all enrolled children have textbooks for their current grade (91.9%). This proportion has increased over the last year, for children enrolled in both government and private schools.
State In News Madhya Pradesh
'Madhya Pradesh Sickle Cell Mission'
---
In a recent visit to Madhya Pradesh, Prime Minister Narendra Modi launched the 'Madhya Pradesh Sickle Cell (Hemoglobinopathy) Mission', which aims at spreading awareness among people about genetic disorders including 'Sickle Cell Anaemia.'
Under the mission, genetic counselling cards were handed over to beneficiaries.
The initiative aims at screening and managing patients suffering from sickle cell anaemia, thalassemia and other hemoglobinopathies.
Hemoglobinopathy: It is a group of genetically inherited disorders in which the oxygen-carrying protein in the blood- haemoglobin is shaped differently (mostly elongated like a sickle) instead of normal, round or disc shape.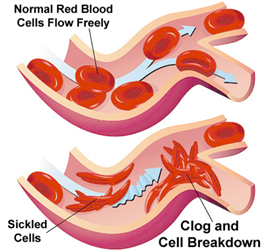 What is Sickle Cell Anaemia?
Sickle cell anaemia is a common genetic blood illness that affects a person's normal development as well as can become fatal if not diagnosed early.
Aside from stunting a person's natural growth, it causes extreme pain crises, acute chest syndrome, high-grade fever, and periodic swelling in various body parts.
It is a genetic disorder and can be passed on from infected parents to children.
Prevalence of Sickle Cell Anaemia in MP
As per a report by the National Health Mission in Madhya Pradesh, the state has the highest burden of sickle cell anaemia in India.
An ICMR study done in 2007 found that 10%-33% of the tribal population in Madhya Pradesh is sickle gene affected, & 0.70% are sickle diseased (SS/Homozygous).
The health mission holds special importance as the people of the 'Janjatiya Community' have deeply suffered from the disorder in the past because of unawareness. The impact of the genetically transferred 'Sickle Cell Anaemia' is more profound in the tribal community.
News Crux Important Days/Weeks
15-21 November: National Newborn Week
---
National Newborn Week is being celebrated across the country from November 15 to November 21.
The focus of observing this week is on raising awareness about the care of newborns.
The theme of the event is 'Safety, quality and nurturing care - birth right of every newborn'.
This year's theme for NNW has been chosen to ensure reaching every newborn with quality and developmentally supportive health care services rendering safety and dignity at all service delivery platforms – Health Facilities, Community Outreach Sessions, and Homes etc.
The expected outcome from proper implementation of NNW is the reduction in Infant Mortality and Morbidity in the years to come.
The Childhood Pneumonia continues to be one of the main causes of child deaths in the country, contributing to 14% of Under-5 Mortality Rate (U5MR).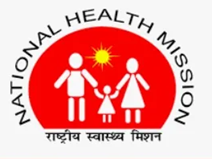 News Crux Important Days/Weeks
18-24 November: World Antimicrobial Awareness Week
---
World Antimicrobial Awareness Week (WAAW) is observed every year from 18-24 November to increase awareness of global antimicrobial resistance, encourage best practices among the general public, health workers and policymakers to avoid the further emergence and spread of drug-resistant infections.
The theme for the 2021 observance is "Spread Awareness, Stop Resistance".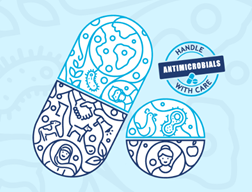 What are Antimicrobials?
Antimicrobials refer to medicines that are used to prevent and treat infections in humans, animals and plants caused by bacteria, virus, fungus and parasites. Antimicrobials therefore are blanket terms that include anti-bacterial, anti-viral, anti-fungal and anti-parasites.
'Antibacterial' includes drugs that are derived from bacteria or mold or are synthesized. Antibiotics refer only to such antimicrobials that are produced from bacteria or molds but now the term antibiotic is also referred to when meaning 'antibacterial drug'.
Antimicrobial Resistance
Antimicrobial resistance also referred to as AMR happens when bacteria, fungi, viruses and parasites change over time and do not respond to medicines.
Antimicrobial resistance (AMR) has been declared as one of the top 10 global health threats by the World Health Organization (WHO).
'Go Blue for AMR' Campaign
An international colour campaign has also been launched this year by the AMR tripartite organisations (World Health Organization, Food and Agriculture Organization of the United Nations and the World organisation for Animal Health) to help spread awareness about antimicrobial resistance.
The new Go Blue for AMR campaign calls upon individuals, organisations and communities to mark the week by going blue. This can involve illuminating prominent building / landmarks/monuments in light blue, or wearing blue in WAAW events or adjusting social media profiles to blue.
News Crux Important Days/Weeks
19 November: World Toilet Day
---
On 19th November, World Toilet Day is observed as an official United Nations international day to address and inspire action to tackle the global sanitation crisis.
The theme for the 2021 observation is "valuing toilets".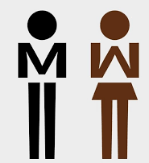 The campaign draws attention to the fact that toilets – and the sanitation systems that support them – are underfunded, poorly managed or neglected in many parts of the world, with devastating consequences for health, economics and the environment, particularly in the poorest and most marginalized communities.
The advantages of investing in an adequate sanitation system are immense. For instance, every $1 invested in basic sanitation returns up to $5 in saved medical costs and increased productivity, and jobs are created along the entire service chain. For women and girls, toilets at home, school and at work help them fulfill their potential and play their full role in society, especially during menstruation and pregnancy.
---