Current News Indian Economy Infrastructure
JNPT starts Dwarf Containers Train Service
---
On 20th September 2021, the dwarf container train service started from Jawaharlal Nehru Port Trust (JNPT).
With this, the first consignment of laden Dwarf containers from Dwarf container depot (DCD) at the port was moved by train to ICD Kanpur.
The Indian Railways introduced first commercial service to run double-stack dwarf containers on trains in 2018 and the first freight train was flagged off on July 7 from Western Railway's Rajkot railway station.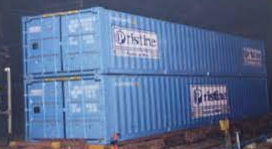 Benefits of Dwarf Containers
Cost Advantage: Rail movement of EXIM cargo through double stacked dwarf containers would offer competitive cost advantage to the EXIM community, resulting in an increase in port cargo traffic via rail route.
Logistical Edge: The 'Dwarf Containers' are lesser in height by 660 mm than normal ISO containers, giving them a logistical edge.
More Reach: The Low height of dwarf container loaded on trailers can pass through rural, semi urban and urban roads, through limited height subways & level crossing in electrified sections.
Carry More Volume: The 'Dwarf' containers provide a 67% increase in volume when double-stacked and can carry a weight of 71 tons, against 40 tons by an ISO container.
Discount: Indian Railways has offered 17% discount on haulage cost compared to double stack ISO container trains, resulting in an overall 33% discount to shippers making Indian Railways competitive.
Thus, the rail movement of cargo through Dwarf containers has the potential to lower the EXIM logistics costs, making Indian exports globally competitive.
PIB News National
Capacity Building & Personality Development Program for Women Students
---
On 20th September 2021, the National Commission for Women (NCW) has launched a country-wide capacity building and personality development program for women Undergraduate and Post graduate students.
NCW launched its first program in collaboration with the Central University of Haryana.

Aim of this Programme
This programme is aimed at making women independent and employment-ready.
About the Programme
The Programme's course consists of three categories: Personal Capacity Building, Professional Career Skills and Digital Literacy and Effective Use of Social Media.
Personal Capacity Building: This session would help students enhance skills such as time management, stress management, and communication. The objective of the session is to make women learners engage in effective communication by respecting diversity and embracing good listening skills. It will help students in practicing interpersonal skills for better relations with peers and stakeholders and understand the importance of documentation of key critical ideas and action points to be implemented.
Professional Career Skills: This session will focus on identifying career opportunities, building resume and presentation skills and empower women students in exploring career opportunities for themselves considering their innate strengths and weaknesses. It will also help students in preparing an appropriate resume, addressing the necessary gaps for facing interviews and actively and effectively presenting their skill set thereof.
Digital Literacy and Effective Use of Social Media: This session aims to generate awareness among women on safe usage of internet and social media platforms. It will raise awareness about cybercrimes among women and advise them about the resources/recourse available to them for preventing and handling cybercrimes.
After completion of all the three sessions, students will take an online quiz organized through MyGov where they will be tested for their understanding of the subject. The test will be based on the booklet/ training sessions conducted under the program. All the participants will receive certificates upon completion of the quiz and the top 25 participants will be provided with 'Certificate of Commendation' signed by NCW, MyGov and the Head of the Institute.
Current News International Reports,Survey And Index
Global Innovation Index 2021
---
The 14th edition of Global Innovation Index was released on 20th September 2021.
The Index is released annually by the World Intellectual Property Organization (WIPO).
The Global Innovation Index 2021 captures the innovation ecosystem performance of 132 economies and tracks the most recent global innovation trends.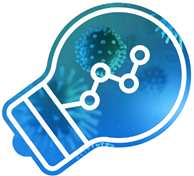 Source: World Intellectual Property Organisation
Overall Findings
The GII 2021 finds that the innovative sectors of the global economy have remained strong, despite severe disruptions.
The GII 2021 finds that governments and enterprises in many parts of the world have scaled up their investments in innovation during the COVID-19 pandemic. Meantime, scientific output, expenditures in research and development, intellectual property filings and venture capital deals continued to grow in 2020, building on strong peak pre-crisis performance.
Global Ranking
Switzerland topped the table, followed by Sweden, the US and the UK. Angola was at the bottom of the table.
Among Asian economies, South Korea jumped to the fifth position, up from 10 last year. China was in the 12th position.
India on the Index
India has climbed 2 spots and has been ranked 46th in the Global Innovation Index 2021.
India has been on a rising trajectory, over the past several years in the Global Innovation Index (GII), from a rank of 81 in 2015 to 46 in 2021.
In Central and Southern Asia, India leads in 46th position, followed by the Islamic Republic of Iran (60th) and Kazakhstan (79th)respectively
Reasons for India's Improvement in Ranking
The consistent improvement in the GII ranking is owing to the immense knowledge capital, the vibrant start-up ecosystem, and the work done by the public and the private research organizations.
The Scientific Departments like the Department of Atomic Energy; the Department of Science and Technology; the Department of Biotechnology and the Department of Space have played a pivotal role in enriching the National Innovation Ecosystem.
Note: This year, the NITI Aayog, in partnership with the CII and the World Intellectual Property Organisation (WIPO), is hosting, virtually, the India Launch of the GII and the Global Innovation Conclave during September 21-22, 2021.
Current News National Study/Survey/Report/Index
State Food Safety Index 2020-21
---
The third State Food Safety Index was released on 20th September 2021.
The Food Safety and Standards Authority of India (FSSAI) releases the State Food Safety Index annually based on the overall performance on food safety indices.
The first such report was released on World Food Safety Day on June 7, 2019.
FSSAI's State Food Safety Index (SFSI) measures the performance of States on five parameters of food safety:

Human Resources and Institutional Data (20% weightage)
Compliance (30% weightage)
Food Testing – Infrastructure and Surveillance (20% weightage)
Training & Capacity Building (105 weightage)
Consumer Empowerment (20% weightage)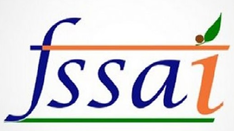 Source: Food Safety and Standards Authority of India

Rankings (Top 3) and at the Bottom

Large States

Gujarat
Kerala
Tamil Nadu

At the Bottom: Bihar

Small States

Goa
Meghalaya
Manipur

At the Bottom: Mizoram

UTs

J&K
Andaman and Nicobar Islands
Delhi

At the Bottom: Lakshadweep
News Crux Important Days/Weeks
21 September: International Day of Peace
---
The International Day of Peace is observed around the world on 21 September.
The UN General Assembly has declared this as a day devoted to strengthening the ideals of peace, through observing 24 hours of non-violence and cease-fire.
The 2021 theme for the International Day of Peace is "Recovering better for an equitable and sustainable world".

Source: un.org
News Crux Military Exercise & Operations
Exercise 'Samudra Shakti'
---
Indian Navy and Indonesian Navy will carry out the third edition of bilateral exercise 'Samudra Shakti' from 20 Sep to 22 Sep 21.
In pursuance of India's Act East Policy, Exercise 'Samudra Shakti' was conceived in 2018 as a bilateral IN-IDN exercise.
Indian Naval Ships Shivalik and Kadmatt are participating in this exercise near Sunda Strait.
Indian Navy's Anti-Submarine Warfare capable Long Range Maritime Reconnaissance Aircraft P8I is also participating in the exercise.
The exercise aims to strengthen the bilateral relationship, enhance mutual understanding and interoperability in maritime operations between the two navies.
The exercise will also provide an appropriate platform to share best practices and develop a common understanding of Maritime Security Operations.


Source: pib.gov.in
---