Current News Science & Technology Space
PSLV-C53/DS-EO Mission
---
ISRO will launch PSLV-C53/DS-EO mission on 30th June, 2022 from Satish Dhawan Space Centre, Sriharikota.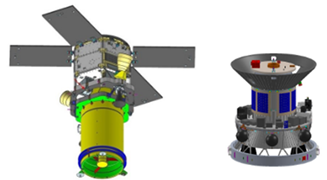 (Image Source: ISRO)

PSLV-C53 is the second dedicated commercial mission of NewSpace India Limited (NSIL).
It will launch three foreign satellites and demonstrate the utilization of the spent upper stage of the launch vehicle.
Foreign Satellites
PSLV-C53 will carry three satellites - DS-EO, a 365 kg and NeuSAR, a 155 kg satellite both belonging to Singapore and built by Starec Initiative, Republic of Korea. Third satellite is a 2.8 kg Scoob-1 of Nanyang Technological University (NTU), Singapore.
Technology Demonstration
The mission proposes to demonstrate the utilization of the spent upper stage of the launch vehicle as a stabilized platform for scientific payloads subsequent to the separation of the satellites.
The PSLV Orbital Experimental Module (POEM) activity will perform in-orbit scientific experiments using the spent PS4 stage as an orbital platform.
It is first time that PS4 stage would orbit the earth as a stabilized platform.
Attitude stabilization is achieved using a dedicated NGC system.
POEM derives the power from the solar panels mounted around the PS4 tank and a Li Ion battery.
It navigates using four sun sensors, a magnetometer, gyros & NavIC.
It carries dedicated control thrusters using Helium gas storage.
It is enabled with telecommand feature.
POEM carries six payloads including two from Indian Space Start-ups M/s Digantara and M/s Dhruva Aerospace, enabled though IN-SPACe and NSIL.
News Crux Important Days/Weeks
23 June: International Olympic Day
---
The International Olympic Day is observed on 23 June to promote sports and health.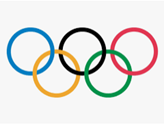 The day commemorates the foundation of the International Olympic Committee (IOC) in 1894.
It also highlights the idea of the Olympics and spreads the message of sports being an integral part of a healthy and fit life.
The theme for this year's International Olympic Day is 'Together for a peaceful world'. The theme celebrates the power of sports to bring people together and to contribute to a world full of solidarity and peace.
News Crux Science & Technology
NSIL's First Commercial Satellite 'GSAT 24' Launched
---
The Ariane-5 launch vehicle put into orbit Space PSU NewSpace India Limited's (NSIL) GSAT-24 satellite.

NSIL's first dedicated commercial satellite launch mission, the GSAT-24, is a dedicated satellite for Tata Play's (formerly TataSky) direct-to-home (DTH) services.
India's GSAT-24 is a Ku-band 4-tonne class communications satellite built by Isro for NSIL. It will provide high-quality television, telecommunications and broadcasting services over India.
Ariane 5 is a European heavy-lift space launch vehicle developed and operated by Arianespace for the European Space Agency (ESA). It is launched from the Centre Spatial Guyanais (CSG) in French Guiana.
News Crux Ecology & Environment
ZSI discovers Four Species of Azooxanthellate Corals in Indian Waters
---
Scientists from the Zoological Survey of India (ZSI) have discovered four species of azooxanthellate Corals in the waters of Andaman and Nicobar Islands.

These corals have been found for the first time from Indian waters.
All the four groups of corals are from the same family Flabellidae.
About Azooxanthellate Corals
Azooxanthellate corals are a group of corals that do not contain zooxanthellae and derive nourishment not from the sun but from capturing different forms of plankton.
They are non-reef building, solitary corals.
Azooxanthellate corals are a group of hard corals and the four new records are not only solitary but have a highly compressed skeletal structure.
These groups of corals are deep-sea representatives, with the majority of species reporting from between 200 m to 1000 m. Their occurrences are also reported from shallow coastal waters.
Zooxanthellate corals, meanwhile, are restricted to shallow waters.
---