Current News Ecology & Environment Pollution
India joins First Movers Coalition
---
At the World Economic Forum's (WEF) Annual Meeting 2022 taking place in Davos, India has joined the First Movers Coalition, a global initiative aimed at decarbonising the heavy industry and long-distance transport sectors responsible for 30 per cent of global emissions.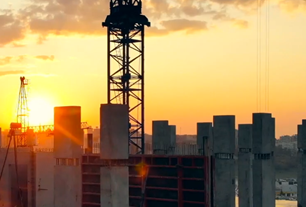 About First Movers Coalition
The First Movers Coalition is a global initiative harnessing the purchasing power of companies to decarbonize seven "hard to abate" industrial sectors that currently account for 30% of global emissions: Aluminum, Aviation, Chemicals, Concrete, Shipping, Steel, and Trucking; along with innovative Carbon Removal technologies.
'First Movers Coalition' is an initiative of the World Economic Forum and the US government.
New Partners
In addition to the US government, the coalition now has India, Japan and Sweden in the Steering Board, as well as Denmark, Italy, Norway, Singapore and the United Kingdom as government partners.
These government partners will invite companies from their countries to join the coalition and pursue public policies to commercialise the green technologies corporate members commit to purchasing.
Purchase Commitment
The coalition's members have committed to purchasing – out of their total industrial materials and long-distance transport spending – a percentage from suppliers using near-zero or zero-carbon solutions, despite the premium cost.
If enough global companies commit a certain percentage of their future purchasing to clean technologies in this decade, this will create a market tipping point that will accelerate their affordability and drive long-term, net-zero transformation across industrial value chains.
Two New Targets
The coalition also announced two new target sectors: carbon dioxide removal and aluminium, which join the four existing sectoral pledges (aviation, shipping, steel and trucking) launched at COP26.
---