Sports In News Cricket
Ranji Trophy 2022: Madhya Pradesh wins Maiden Title
---
Madhya Pradesh cricket team won their first-ever Ranji Trophy title recently.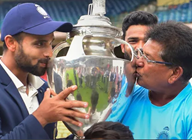 MP, led by Aditya Shrivastava, defeated 41-time champions Mumbai in the final played at the M Chinnaswamy Stadium, Bengaluru.
The team was coached by former India wicketkeeper-batsman Chandrakant Pandit.
Player of the Match (Final): Shubham Sharma (MP)
Player of the Tournament: Mumbai batter Sarfaraz Khan was crowned as the 'Man of the Tournament for his brilliant Ranji Trophy 2022 with the bat, which saw him score 982 runs at an average of 122.75, finishing at the top of the batting charts.
Shams Mulani from Mumbai was the leading wicket-taker of the tournament with 45 scalps.
News Crux Survey/Index
Global Liveability Index 2022
---
The Economist Intelligence Unit (EIU) has released its annual ranking of the world's most livable cities, and the Global Liveability Index for 2022.

This year's edition of EIU's Global Liveability Ranking finds that Vienna, capital city of Austria is the most liveable city in the world, whereas Damascus, capital city of Syria is the least livable out of 173 countries surveyed.
Top 3- Most Liveable Cities
Vienna, Austria
Copenhagen, Denmark
Zurich, Switzerland
Bottom 3 - Least Liveable Cities
Damascus, Syria
Lagos, Nigeria
Tripoli, Libya
Indian Cities in the Index
The cities in India have fared poorly in the list of the world's most liveable cities.
India's national capital New Delhi has been ranked 112th in the list of most liveable cities.
India's financial capital Mumbai is ranked at 117th position.
News Crux Important Days/Weeks
26 June: International Day against Drug Abuse and Illicit Trafficking
---
The International Day against Drug Abuse and Illicit Trafficking, or World Drug Day, is marked on 26 June every year to strengthen action and cooperation in achieving a world free of drug abuse.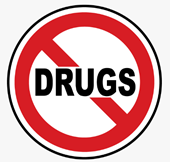 This year the theme is "Addressing drug challenges in health and humanitarian crises". The focus of United Nations Office on Drugs and Crime (UNODC) is to spread awareness about it so that a world free of drug abuse can be created. The motive is to fight off misinformation by sharing facts and by providing methods of treatment, prevention and care.
Observance in India
The Department of Social Justice & Empowerment organized Nasha Mukt Bharat Abhiyaan Run - 19th Run against Drug Abuse at Jawaharlal Nehru Stadium, New Delhi.
Nasha Mukt Bharat Abhiyaan
A nationwide drug-free India campaign namely Nasha Mukt Bharat Abhiyaan is going on in 272 identified districts of the Country. There are more than 8000 master volunteers for campaign activities in these 272 districts, reaching out to more than 3.10 crore people including more than 1.20 crore youth and over 31 lakh women through various activities actually carried out so far.
So far, the results of Nasha Mukt Bharat Abhiyaan have been very encouraging and the Ministry is also working vigorously to declare 100 districts drug free by the end of the year 2022.
News Crux Awards In News
'Mo Bus' Service receives UN Public Service Award
---
'Mo Bus', the bus service of Odisha's Capital Region Urban Transport (CRUT) authority, has been recognised by the United Nations as one of 10 global recipients of its annual Public Service Awards for 2022.
The public transport service has been recognised for its role in "promoting gender-responsive public services to achieve the SDGs (Sustainable Development Goals)".
UN Public Service Award
The UN Public Service Awards is the "most prestigious international recognition of excellence in public service".
It is intended to reward "the creative achievements and contributions of public service institutions that lead to a more effective and responsive public administration in countries worldwide".
News Crux Important Days/Weeks
27 June: Micro-, Small and Medium-sized Enterprises Day
---
The United Nations General Assembly designated 27 June as "Micro-, Small, and Medium-sized Enterprises Day" to raise awareness of the tremendous contributions of micro-, small and medium-sized enterprises (MSMEs) to the achievement of the United Nations Sustainable Development Goals (SDGs).

The theme for this year's observation is "Resilience and Rebuilding: MSMEs for Sustainable Development".
Importance of MSMEs
MSMEs account for 90% of businesses, 60 to 70% of employment and 50% of GDP worldwide.
As the backbone of societies everywhere they contribute to local and national economies and to sustaining livelihoods, in particular among the working poor, women, youth, and groups in vulnerable situations.
---