Current News Indian Economy
New Series of Wage Rate Index Released
---
The Labour ministry has released the new series of wage rate index (WRI) with the base year being 2016.
The new series of WRI with base 2016=100 will replace the old series with base 1963-65.
Government periodically revises the base year of WRI for key economic indicators in order to provide a clear picture of economic changes and record the wage pattern of workers.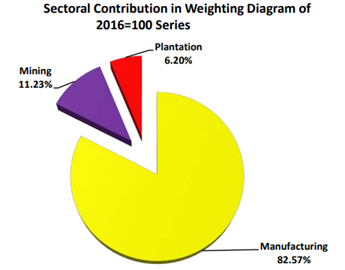 Why this Change?
It was done after the recommendations of International Labour Organization and National Statistical Commission, to enhance the coverage and to make index more representative – which will play a critical role in determining the minimum wages and national floor wages along with other parameters.
What is New?
The new WRI series has expanded the scope and coverage in terms of number of industries, sample size, occupations under selected industries as well as weightage of industries among other indicators.
A total of 37 industries have been covered in the new WRI basket as against 21 industries in the 1963-65 series. The selected 37 industries in the new series are 30 from the manufacturing sector, four from the mining sector and three from the plantation sector.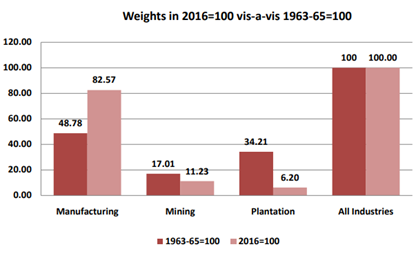 Frequency of Compilation
The new WRI series would be compiled twice a year on point-to-point half-yearly basis, as on January 1 and July 1 of every year.
What is Wage Rate?
Wage rate may be defined as the price of working energy spent by a worker either for a specified period of time or for a specified measure of performance. This rate is settled in advance between the employer & employee.
Weightage of the Top Five Industries
Motor vehicles (11.49 per cent), coal mines (9.53 per cent), textile garments (9.32 per cent), iron & steel (9.30 per cent), and cotton textiles (6.55 per cent) — together account for 46 per cent of the total weight.
---