Fact Sheet Economy & Infrastructure
Production & Export of Banana
---
India's banana exports grew both in terms of volume as well as value from 1.34 lakh metric tonne valued at Rs 413 crore in 2018-19 to 1.95 lakh metric tonne valued at Rs 660 crore in 2019-20. During 2020-21 (April-February), India has exported banana worth of 1.91 lakh tonne valued at Rs 619 crore.
India is the world's leading producer of bananas with a share of around 25% in total output. Andhra Pradesh, Gujarat, Tamil Nadu, Maharashtra, Kerala, Uttar Pradesh, Bihar and Madhya Pradesh contribute more than 70% of the country's banana production.
Fact Sheet Economy & Infrastructure
FDI: India was the fifth-largest Recipient in 2020
---
According to the World Investment Report 2021 released by the UN Conference on Trade and Development (UNCTAD), India was the fifth-largest recipient of Foreign Direct Investment (FDI) inflows in the world in 2020.
The country received USD 64 billion FDI in 2020, which is an increase of 27 per cent, over USD 51 billion inflows in 2019.
The United States remained the largest recipient of FDI, although, the FDI inflow to the country decreased by 40 per cent, to $156 billion, in 2020. China was the second-largest recipient with USD 149 billion FDI.
Terms In-Vogue
Epstein-Barr Virus (EBV)
---
Indian Scientists have recently found that the cancer-causing virus Epstein-Barr Virus (EBV) affects the glial cells or the non-neural cells in the central nervous system and alters molecules like phospho-inositols (PIP); a type of lipid, glycerol, and cholesterol, when the virus infects the brain cells. This could pave the path towards understanding the probable role of the virus in neurodegenerative pathologies, especially given the fact that the virus has been detected in brain tissue of the patients suffering from neurological disorders such as Alzheimer's, Parkinson and multiple Sclerosis.
Terms In-Vogue
Keeling Curve
---
The amount of carbon in Earth's atmosphere in May 2021 reached its highest level in modern history, a global indicator – Keeling Curve - showed.
The Keeling Curve, named after its creator Dr. Charles David Keeling, is a global benchmark for carbon levels in the atmosphere.
It is a graph that represents the concentration of carbon dioxide (CO2) in Earth's atmosphere since 1958 at the Mauna Loa Observatory in Hawaii.
Terms In-Vogue
Aerosol Nucleation
---
Scientists from the University of Hyderabad have found frequent formation of sub-3 nanometres aerosol particles in the atmosphere. The formation of small molecular clusters of sub-3nm size is technically called aerosol nucleation.
Terms In-Vogue
Operation Olivia
---
Every year, the Indian Coast Guard's "Operation Olivia", initiated in the early 1980s, helps protect Olive Ridley turtles as they congregate along the Odisha coast for breeding and nesting from November to December. The Olive Ridley (Lepidochelys olivacea) is listed as vulnerable under the International Union for Conservation of Nature's Red list.
Sports In News Archery
Archery World Championships 2021
---
India won three silver medals at the 2021 World Archery Championships, held in Yankton, United States.
Event Category & Winner (Silver)
Women's Compound (Individual): Jyothi Surekha Vennam
Women's Compound (Team): Jyothi Surekha Vennam, Muskar Kirar and Priya Gurjar
Compound Mixed (Team): Abhishek Verma and Jyothi Surekha Vennam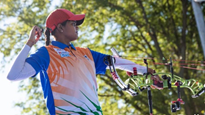 Source: world archery
Highlight
Vennam Jyothi Surekha of Vijayawada became the first Indian woman archer to win three silver medals at a world championship. She won medal in each of the above three categories.
According to World Archery, India "has collected the most medals by any country to have never won a world title, appearing in nine title matches and leaving with the silver each time, as well as winning two bronze medals."
News Crux Important Days/Weeks
28 September: World Rabies Day
---
The World Rabies Day is observed annually on 28th September to raise awareness about the impact of rabies on humans and animals.
The day marks the death anniversary of the French chemist and microbiologist, Louis Pasteur, who developed the first rabies vaccine.
Rabies is a fatal but preventable viral disease. It can spread to people and pets if they are bitten or scratched by a rabid animal.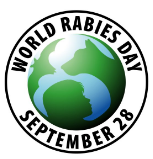 The theme for this year's observation of World Rabies Day is 'Rabies: Facts, not Fear'.

Facts: Facts are essential for raising disease awareness, preventing rabies cases, having the animal population vaccinated, and educating people about the dangers of rabies and how to prevent it. Without facts we would not have data for decision-makers to inform them of the serious nature of the disease. We would not be able to advocate for its elimination and the burden of the disease would remain unknown, resulting in tens of thousands of people and animals continuing to die from rabies each year.
Fear: The word "fear" has three meanings in this year's theme. Firstly, it relates to the general fear caused by rabies, the fear people experience when encountering rabid animals, and the fear that people live with in communities plagued by rabies. The second meaning relates directly to the symptom of fear that people may experience when infected with rabies. Lastly, fear relates to the fear caused by 'fake news' or myths about rabies – making people afraid of vaccination, making people afraid to get their animals sterilized or vaccinated, and making people believe in ineffective treatments for the disease.
Current News National Plan/Policy
Ayushman Bharat Digital Mission
---
On 27th September 2021, Prime Minister Launched Ayushman Bharat Digital Mission.
Ayushman Bharat – Digital Mission, will now connect the digital health solutions of hospitals across the country with each other. The Mission will not only make the processes of hospitals simplified but also will increase ease of living.
The initiative will enable individuals to discover hospitals, laboratories and pharmacies across the country.
Under this, every citizen will now get a digital health ID and their health record will be digitally protected.
It will create a seamless online platform that will enable interoperability within the digital health ecosystem.
Current News International India And Its Bilateral Relations
India-Oman sign MoU on White Shipping Information Exchange
---
On 27th September 2021, Admiral Saif bin Nasser bin Mohsen Al-Rahbi, Commander of Royal Navy of Oman (CRNO) and Admiral Karambir Singh, Chief of the Naval Staff (CNS), Indian Navy signed an MoU for exchange of White Shipping Information.
The MoU was signed at Maritime Security Center (MSC), Muscat during the ongoing visit of the CNS to Oman.
The signing of the MoU between Royal Navy of Oman and Indian Navy would facilitate information exchange on merchant shipping traffic, through IFC-IOR, India and MSC, Oman and contribute to enhanced maritime safety and security in the region.
About White Shipping Agreement
White Shipping Agreement is a technical term related to the exchange agreement between the navies of countries on the commercial ships on each other's oceanic territories.
The White Shipping Information refers to the exchange of prior information on the movement and identity of commercial non-military merchant vessels.
Under this, Ships are classified into white (commercial ships), grey (military vessels), and black (illegal vessels).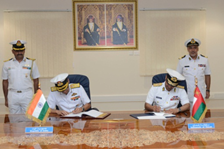 PIB News Indian Economy
PMFME Scheme Seed Capital Module for SHGs
---
On 27th September 2021, the Ministry of Food Processing Industries, in association with the Ministry of Housing and Urban Affairs, under the Pradhan Mantri Formalisation of Micro food processing Enterprises (PMFME) Scheme, virtually launched the Seed Capital Module on Deendayal Antyodaya Yojana-National Urban Livelihoods Mission (DAY-NULM) MIS Portal for seed capital assistance to members of urban Self Help Groups working in the food processing sector in India.
The seed capital portal can be accessed by Self Help Groups to avail the seed capital assistance of Rs.40,000 per SHG member under the PMFME Scheme.
Urban SHG members which are engaged in Food Processing activities would be sensitized and motivated about the PMFME scheme to avail the benefits of seed capital for purchasing small tools and working capital.
Launched under the Aatmanirbhar Bharat Abhiyan, the PMFME Scheme aims to enhance the competitiveness and promote formalization of the unorganized micro—food processing enterprises in India. The scheme aims to empower the self-help groups by:

Seed capital support of Rs.40,000 per SHG member;
Credit linked subsidy for capital investment up to 35% with a ceiling of Rs. 10 lakh;
Credit linked grantsupport up to 35% for establishing common infrastructure;
Handholding support for DPR preparation and;
Capacity building and training support.
About the PMFME Scheme
Launched under the Aatmanirbhar Bharat Abhiyan, the Pradhan Mantri Formalisation of Micro food processing Enterprises (PMFME) Scheme is a centrally sponsored scheme
It aims to enhance the competitiveness of existing individual micro-enterprises in the unorganized segment of the food processing industry and promote formalization of the sector and provide support to Farmer Producer Organizations, Self Help Groups, and Producers Cooperatives along their entire value chain.
With an outlay of Rs.10,000 crore over a period of five years from 2020-21 to 2024-25, the scheme envisions to directly assist the 2,00,000 micro food processing units for providing financial, technical, and business support for upgradation of existing micro food processing enterprises.

Current News National Defence
'Akash Prime' Test Fired Successfully
---
On 27th September 2021, a new version of the Akash Missile, 'Akash Prime' was successfully flight- tested from Integrated Test Range at Chandipur in Odisha.
In comparison to the existing Akash System, Akash Prime is equipped with an indigenous active Radio Frequency seeker for improved accuracy.
Other improvements also ensure more reliable performance under low temperature environments at higher altitudes.
Akash Prime system will further boost the confidence of the users Indian Army and Indian Air Force as the Akash system is already inducted and now getting improved with more lethal missiles.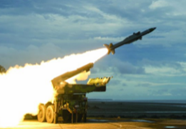 Source: DRDO

PIB News Indian Economy
Quarterly Employment Survey (April to June 2021)
---
On 27th September 2021, the Ministry of Labour and Employment released the report of first quarter of Quarterly Employment Survey (QES) part (April to June 2021), of the All-India Quarterly Establishment-based Employment Survey (AQEES) prepared by the Labour Bureau.
The AQEES has been taken up by the Labour Bureau to provide frequent (quarterly) updates about the employment and related variables of establishments, in both organised and unorganised segments of nine selected sectors. These sectors altogether account for a majority of the total employment in the non-farm establishments. These nine selected sectors are Manufacturing, Construction, Trade, Transport, Education, Health, Accommodation and Restaurant, IT/ BPO and Financial Services.
Findings
Total Employment: The estimated total employment in the nine selected sectors from the first round of QES is 3 crores and 8 lakhs approximately against a total of 2 crores and 37 lakhs in these sectors taken collectively, as reported in the sixth Economic Census (2013-14) reflecting a growth rate of 29 percent.
Sectoral Performance: Of the total employment estimated in the selected nine sectors, Manufacturing accounts for nearly 41 percent followed by Education with 22 percent, and Health 8 percent. Trade as well as and IT/BPO each engaged 7 percent of the total estimated number of workers.
Pandemic Induced Employment Retrenchment/ Decline: It was found that the impact was evident in 27 percent of the establishments however the silver lining was that 81 percent of the workers received full wages during the lock-down period (March 25–June 30, 2020).
Key Highlights of the first round of Quarterly Employment Survey
Impressive Growth: The most impressive growth of 152 percent has been recorded in the IT/BPO sector, while growth rates in Health is 77 percent, in Education it is 39 percent, in Manufacturing it is 22 percent, in Transport it is 68 percent and in Construction it is 42 percent . However, employment in Trade came down by 25 percent and in Accommodation & Restaurant the decline was by 13 percent. Financial services saw a growth rate in employment of 48 percent.
No of Workers to Establishment: Nearly 90 percent of the establishments have been estimated to work with less than 100 workers, the corresponding figure during EC 6 being 95 percent. Nearly 35 percent of the IT/ BPO establishments worked with at least 100 workers, including about 13.8 percent engaging 500 workers or more. In the Health sector, 18 percent of the establishments had 100 or more workers.
Participation of Female Workers: The over-all participation of female workers stood at 29 percent, slightly lower than 31 percent reported during 6th EC.
Regular & Casual Workers: Regular workers constitute 88 percent of the estimated workforce in the nine selected sectors, with only 2 percent being casual workers. However, 18 percent of workers in the Construction sector are contractual employees and 13 percent are casual workers.
Formal/Non-Formal Establishments: Only 9 percent of the establishments (with at least 10 workers) were not registered with any authority or under any act. While 26 percent of all the establishments were registered under the Companies Act with 71 percent registration in IT/ BPO, 58 percent registration in Construction, 46 percent in Manufacturing, 42 percent in Transport, 35 percent in Trade and 28 percent in Financial Services.
Skill Training: Around 18 percent of the establishments have provision of on-job skill training programmes.
PIB News National
Training & Capacity Building Program for Women in Dairy Farming
---
On 27th September 2021, the National Commission for Women (NCW) has launched a country-wide training and capacity building program for women in dairy farming.
It is an endeavour to empower rural women and make them financially independent.
The Commission is collaborating with agricultural universities across India to identify and train women associated with dairy farming and allied activities in different aspects such as value addition, quality enhancement, packaging and marketing of dairy products among others.
The first program under the project was organized on 'Value Added Dairy products' for women SHG groups at Lala Lajpat Rai University of Veterinary and Animal Sciences, Hisar, Haryana in association with Haryana State Rural Livelihood Mission.
NCW aims to help women farmers and Self Help Groups through scientific training and a series of practical ideas to effectively conduct extension activities in the dairy farming sector. The Commission will provide training to women for enhancing their business and encouraging them towards entrepreneurship.
NCW will also select trainers who will further train women entrepreneurs, women-run milk-cooperative societies, women self-help groups, etc.
NCW aims to create a sustainable and replicable district level model in the dairy sector which can be further adopted in the dairy farming regions of the country.
News Crux Miscellaneous
Sojat Mehndi from Rajasthan gets GI Tag
---
Sojat Mehndi from Rajasthan has received the geographical indication (GI) tag.
Sojat Mehndi originates from mehndi leaves grown in Sojat. It is fully naturally cultivated by rainwater for getting high lawsone content in mehndi leaves.
Sojat tehsil of the Pali district in Rajasthan has several natural factors such as geological structure, topography and drainage system, climate and soil that makes it suitable for the crop.
By drying mehndi leaves, fragrant oil is also extracted. The leaves of the mehndi plant, bark, seeds and root are taken for medicinal use.

News Crux Awards In News
Shanti Swarup Bhatnagar Prize (SSB) for Science and Technology 2021
---
Shanti Swarup Bhatnagar (SSB) Prize for Science & Technology was announced by the Council of Scientific and Industrial Research (CSIR) on 26th September 2021.
Every year, CSIR presents this award to scientists below 45 years of age for their contributions in biology, chemistry, mathematics, physics, medicine, engineering and earth, atmosphere, ocean and planetary sciences.
The 2021 SSB winner list did not feature any woman scientist.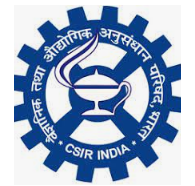 Category
Winner
Biological Sciences
Dr Amit Singh Department of Microbiology and Cell Biology, Indian Institute of Science, Bengaluru
----------------------------------------------------------------------------------
Dr Arun Kumar Shukla Department of Biological Sciences and Bioengineering, Indian Institute of Technology Kanpur, Kanpur
Chemical Sciences
Dr Kanishka Biswas International Centre of Materials Science, Jawaharlal Nehru Centre for Advanced Scientific Research, Bengaluru
---------------------------------------------------------------------------------
Dr T Govindaraju Bio-organic Chemistry Laboratory Jawaharlal Nehru Centre for Advanced Scientific Research, Bengaluru
Earth, Atmosphere, Ocean and Planetary Sciences
Dr Binoy Kumar Saikia Coal and Energy Research Group, CSIR North East Institute of Science and Technology, Jorhat
Engineering Sciences
Dr Debdeep Mukhopadhyay Department of Computer Science and Engineering, Indian Institute of Technology Kharagpur, Kharagpur
Mathematical Sciences
Dr Anish Ghosh School of Mathematics, Tata Institute of Fundamental Research, Mumbai
----------------------------------------------------------------------------------
Dr Saket Saurabh The Institute of Mathematical Sciences, Chennai
Medical Sciences
Dr Jeemon Panniyammakal Achutha Menon Centre for Health Science Studies Sree Chitra Tirunal lnstitute for Medical Sciences and Technology, Thiruvananthapuram
---------------------------------------------------------------------------------
Dr Rohit Srivastava Department of Biosciences and Bioengineering, Indian Institute of Technology Bombay, Mumbai
Physical Sciences
Dr Kanak Saha Inter-University Centre for Astronomy and Astrophysics, Pune
News Crux Places In News
Adriatic Sea
---
Recently, Croatian scientists have issued a public appeal for the protection of the Adriatic Sea, stressing that this is a precondition for the sustainable development of the society.
The scientists claim that the changes are irreversible, from the increase in the temperature of the Adriatic Sea, the increase in levels and salinity to the appearance of storm waves.
The scientists claim that various non-domicile, thermophilic species of fish, algae, bacteria and gelatinous organisms are increasingly appearing in the Adriatic.
These invasive and poisonous organisms might significantly changes the biodiversity of the Adriatic Sea, according to the scientists.
One of the phenomena includes the mass appearance of jellyfish, which ultimately harms tourism.
Tourist activities with climate change put the greatest pressure on the Adriatic, and the consequence is that a larger amount of various harmful substances come into the sea.
The danger for the Adriatic is also due to uncontrolled construction along the coast.
About Adriatic Sea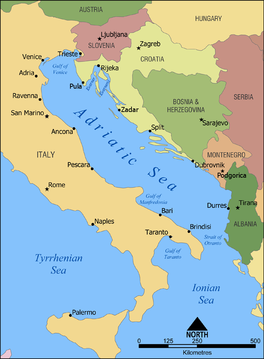 Source: Wikipedia
The Adriatic Sea is a body of water separating the Italian Peninsula from the Balkans.
The Adriatic is the northernmost arm of the Mediterranean Sea, extending from the Strait of Otranto (where it connects to the Ionian Sea) to the northwest and the Po Valley.
The countries with coasts on the Adriatic are Albania, Bosnia and Herzegovina, Croatia, Italy, Montenegro and Slovenia.
The Adriatic contains more than 1,300 islands, mostly located along the Croatian part of its eastern coast. It is divided into three basins, the northern being the shallowest and the southern being the deepest.
---