Current Affairs - Madhya Pradesh
Madhya Pradesh Chief Minister launched the second phase of the Ladli Laxmi scheme (Ladli Laxmi scheme-2.0).
The scheme is an innovative initiative to encourage girl children to pursue higher education and make them self-dependent.
The scheme is being implemented by the government of Madhya Pradesh since 2007 to enhance the economic and educational status of the girls.
Ladli Laxmi scheme is a comprehensive scheme that offers financial assistance for a girl from birth until her marriage in instalments.
The family of the girl child should be a permanent resident of Madhya Pradesh. The family should come under below the poverty line (BPL), i.e., should not be an income taxpayer. A maximum of two daughters can be registered under this scheme.
On 22nd November 2021, the Chief Minister of Madhya Pradesh announced that the Patalpani Railway Station in Indore will be renamed after Tantya Bhil, also known as the "Indian Robin Hood".
Tantya Bhil, who belonged to the Bhil tribe of the indigenous Adivasi community, was born in 1840 in Badada village under East Nimar, now known as Khandwa, in Madhya Pradesh.
Tantya is hailed as one of the revolutionaries who waged an armed struggle against British rule for 12 years. He used to plunder the treasuries of the British government and the wealth of their followers to distribute it among the poor and needy.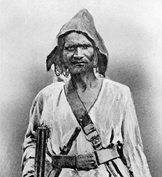 In a recent visit to Madhya Pradesh, Prime Minister Narendra Modi launched the 'Madhya Pradesh Sickle Cell (Hemoglobinopathy) Mission', which aims at spreading awareness among people about genetic disorders including 'Sickle Cell Anaemia.'
Under the mission, genetic counselling cards were handed over to beneficiaries.
The initiative aims at screening and managing patients suffering from sickle cell anaemia, thalassemia and other hemoglobinopathies.
Hemoglobinopathy: It is a group of genetically inherited disorders in which the oxygen-carrying protein in the blood- haemoglobin is shaped differently (mostly elongated like a sickle) instead of normal, round or disc shape.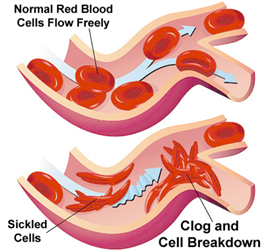 What is Sickle Cell Anaemia?
Sickle cell anaemia is a common genetic blood illness that affects a person's normal development as well as can become fatal if not diagnosed early.
Aside from stunting a person's natural growth, it causes extreme pain crises, acute chest syndrome, high-grade fever, and periodic swelling in various body parts.
It is a genetic disorder and can be passed on from infected parents to children.
Prevalence of Sickle Cell Anaemia in MP
As per a report by the National Health Mission in Madhya Pradesh, the state has the highest burden of sickle cell anaemia in India.
An ICMR study done in 2007 found that 10%-33% of the tribal population in Madhya Pradesh is sickle gene affected, & 0.70% are sickle diseased (SS/Homozygous).
The health mission holds special importance as the people of the 'Janjatiya Community' have deeply suffered from the disorder in the past because of unawareness. The impact of the genetically transferred 'Sickle Cell Anaemia' is more profound in the tribal community.
The Government of Madhya Pradesh has recently announced to create 'Raja Sangram Shah Award' for work in the field of tribal art and culture.
Sangram Shah was a king of the Garha Kingdom of Gondwana, in the state of Madhya Pradesh. He belonged to the Gond Dynasty in central India.
He was the 48th ruler of the dynasty, and during his reign he had conquered 52 forts to strengthen his kingdom. The Chouragarh Fort in Narsinghpur was built in his honour for conquering 52 forts.
He was never defeated in his whole life. His initial name was Aman Das and after conquering 52 forts, he later renamed himself.
Sangram Shah was best known as a patron of arts and literature and he had great knowledge of Sanskrit. "Rasratnamala" was written by him.
His eldest son, Dalpat Shah, married Rani Durgawati.

On 10th August 2021, the Madhya Pradesh Assembly passed the Madhya Pradesh Excise (Amendment) Bill, 2021 prescribing capital punishment and life imprisonment in cases related to deaths caused by consumption of spurious liquor.
The bill amending the state Excise Act came in the wake of the death of a dozen people recently.
Under the Bill, provisions of life imprisonment and the death penalty have been made in cases related to deaths due to spurious liquor besides imposing a fine of Rs 20 lakh on culprits.
Earlier, there was a provision of imprisonment up to 10 years in such cases.
The amendment in the Bill also proposed that people who attack police and excise department teams while they are seizing illicit liquor will be arrested without a warrant.
After Nagarodaya Mission, the Govt. of Madhya Pradesh has launched Gramodaya Mission.
Mission Gramodaya has been started for the overall development of rural areas.
Under this, every village will have concrete roads, gram panchayat building, Muktidham and sports grounds in every gram panchayat.
Water will be supplied through taps in every house in every village.
Self-help groups in Mission Gramodaya will be empowered financially. They will be given loans at 2 percent interest.
The Madhya Pradesh government has issued an order for the appointment of committees called 'Matru Sahyogini Samiti' or Mothers' Cooperation Committees, led by mothers to ensure better monitoring of services delivered at anganwadi or day care centres across the State.
These Committees will comprise 10 mothers at each anganwadi representing the concerns of different sets of beneficiaries under the Integrated Child Development Services, or National Nutrition Mission — children between six months to three years, children between three years and six years, adolescent girls and pregnant women and lactating mothers.
These mothers will keep a watch on weekly ration distribution to beneficiaries as well as suggest nutritious and tasteful recipes for meals served to children at the centres, in a move that is aimed at strengthening community response to the problem of hunger and malnutrition in the State.
The committees will include mothers of beneficiary children as well as be represented by pregnant women and lactating mothers who are enrolled under the scheme.
The Committees will also include a woman panch, women active in the community and eager to volunteer their support to the scheme, teachers from the local school, and women heads of self-help groups (SHG).