Current Affairs - Miscellaneous
4 February 2022 marked 100 years of the Chauri Chaura incident which took place on 4 February 1922 at Chauri Chaura in the Gorakhpur district of the United Provinces (modern-day Uttar Pradesh) in British India, when a large group of protesters participating in the non-cooperation movement, were fired upon by the police. In retaliation the demonstrators attacked and set fire to a police station, killing all of its occupants.
The incident led to the death of three civilians and 22 policemen.
Mahatma Gandhi, who was strictly against violence, halted the non-cooperation movement on the national level on 12 February 1922, as a direct result of this incident.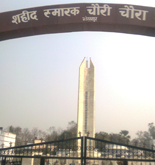 On 27th January 2022, Union Minister of State for Culture Smt. Meenakashi Lekhi released a pictorial book on India's Women Unsung Heroes of Freedom Struggle as part of Azadi ka Mahotsav in partnership with Amar Chitra Katha.
The second edition will be on 25 unsung Tribal Freedom Fighters which is under process and will take some time. The third and final edition will be of 30 unsung heroes drawn from other areas.
Some of the Heroes Described in this Book
Rani Abakka, the Queen of Ullal, Karnataka fought and defeated the mighty Portuguese in the 16th century.
Velu Nachiyar, the queen of Sivaganga was the first Indian queen to wage war against the British East India Company.
Jhalkari Bai, was a woman soldier who grew to become one of the key advisors to the Rani of Jhansi and a prominent figure in the First War of Indian Independence, 1857.
Matangini Hazra was a brave freedom fighter from Bengal, who laid down her life while agitating against the British.
Gulab Kaur was a freedom fighter who abandoned her own hopes and dreams of a life abroad to fight for and mobilise the Indian people against the British Raj.
Chakali Ilamma was a revolutionary woman who fought against the injustice of zamindars during the Telangana rebellion in the mid-1940s.
Padmaja Naidu, the daughter of Sarojini Naidu and a freedom fighter in her own right, who would later become Governor of West Bengal and a humanitarian after Independence.
Bishni Devi Shah, a woman who inspired large number of people in Uttarakhand to join the freedom movement.
Subhadra Kumari Chauhan was one of the greatest Hindi poets, who was also a prominent figure in the freedom movement.
Durgawati Devi was the brave woman who provided safe passage to Bhagat Singh after the killing of John Saunders and much more during her revolutionary days.
Sucheta Kripalani, a prominent freedom fighter, became independent India's first woman Chief Minister of UP Government.
Accamma Cherian, an inspirational leader of the freedom movement in Travancore, Kerala, she was given the name 'Jhansi Rani of Tranvancore' by Mahatma Gandhi.
Aruna Asaf Ali was an inspirational freedom fighter who is perhaps best remembered for hoisting the Indian National flag in Mumbai during the Quit India Movement in 1942.
Durgabai Deshmukh, a tireless worker for the emancipation of women in Andhra Pradesh, she was also an eminent freedom fighter and member of the Constituent Assembly.
Rani Gaidinliu, the Naga spiritual and political leader, led an armed uprising against the British in Manipur, Nagaland and Assam.
Usha Mehta was a freedom fighter from a very young age, who is remembered for organizing an underground radio station during the Quit India Movement of 1942.
Parbati Giri, one of Odisha's most prominent women freedom fighters, was called the Mother Teresa of Western Odisha for her work in the upliftment of her people.
Tarkeshwari Sinha, a prominent freedom fighter during the Quit India Movement, she went on to become an eminent politician in the early decades of independent India.
Snehlata Varma, a freedom fighter and tireless worker for the education and upliftment of women in Mewar, Rajasthan.
Tileshwari Baruah, one of India's youngest martyrs, she was shot at the age of 12 by the British, during the Quit India Movement, when she and some freedom fighters tried to unfurl the Tricolour atop a police station.
A tigress from Pench Tiger Reserve (PTR), Madhya Pradesh, T15 who was popular as 'Collarwali' and has died.
'Collarwali' was the first-ever tigress to be radio-collared at Pench.
It was also called 'Supermom' as it gave birth to 29 cubs.
In 2008, when Panna Tiger Reserve in Madhya Pradesh became tiger-less, it was one of the female cubs of Collarwali that was sent to Panna for reviving the big cat's population there.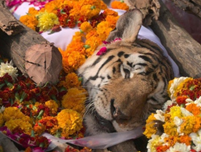 Odisha has topped the medal chart with 51 winners, followed by Maharashtra (30) and Kerala (25) at the recently concluded 'India Skills 2021' National Competition.
The event was organised in New Delhi by the National Skill Development Corporation (NSDC).
The competition saw participation in 54 skills such as beauty therapy, concrete construction work, visual merchandising, car painting, graphic design technology, welding, health and social care, floor and wall tiling, among others.
The winners at the India Skills 2021 nationals will also get an opportunity to represent India at World Skills International Competition, set to take place in October 2022 in Shanghai, China.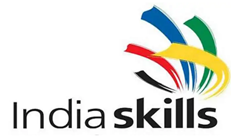 It is a Persian word meaning Major Cold and it is the local name given to the 40 day period of harsh winter in Kashmir (starting from 21st December to 29th January every year).
Chillai Kalan is followed by a 20-day long Chillai-Khurd (small cold) that occurs between 31st January and 19th February and a 10-day long Chillai-Bachha (baby cold) which is from 20th February to 2nd March.
During Chillai-Kalan, the weather in Kashmir valley continues to remain dry and cold with minimum temperatures hovering below the freezing point. The chances of snowfall are most frequent during this period.
On 16th December, 2021, the Ministry of Rural Development and Panchayati Raj launched MIS (Management Information System) portal for rankings of States/UTs in Land Acquisition Projects under RFCTLARR Act, 2013. (Right to Fair Compensation and Transparency in Land Acquisition, Rehabilitation and Resettlement Act, 2013).
As per the ranking and performance, the top 3 States and top 3 districts will be awarded.
This MIS portal will not show only data and figures but it will show the speed of the development in the country.
Myanmar's shadow government has allowed the use of world's largest cryptocurrency called Tether.
Tether is a cryptocurrency, which is hosted on the Ethereum blockchain. Its tokens are issued by Tether Limited. Tether Limited is controlled by owners of Bitfinex.
Tether is called a stablecoin, since it was originally designed to always be worth US$1 and maintain $1.00 in reserves.
It can be transferred in a similar way as cryptocurrencies such as Bitcoin. Thus, it becomes difficult for governments and other authorities to track or prevent payments.
The Indian Army is organising a multi-nation disaster management exercise PANEX 21 at Pune from December 20-22 with a special focus on relief in the backdrop of the Covid-19 pandemic.
The aim of the exercise is to foster joint planning and build regional cooperation for responding to natural disasters.
The exercise will involve Bangladesh, Bhutan, Nepal, Sri Lanka, Myanmar, Thailand and India—BIMSTEC countries. The Bay of Bengal Initiative for Multi-Sectoral Technical and Economic Cooperation (BIMSTEC) is a body of seven countries for cooperation in areas of common interests.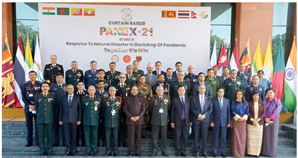 Sojat Mehndi from Rajasthan has received the geographical indication (GI) tag.
Sojat Mehndi originates from mehndi leaves grown in Sojat. It is fully naturally cultivated by rainwater for getting high lawsone content in mehndi leaves.
Sojat tehsil of the Pali district in Rajasthan has several natural factors such as geological structure, topography and drainage system, climate and soil that makes it suitable for the crop.
By drying mehndi leaves, fragrant oil is also extracted. The leaves of the mehndi plant, bark, seeds and root are taken for medicinal use.

On 24th August 2021, Algeria has severed diplomatic relations with Morocco due to "hostile actions", following months of resurgent tensions between the North African rivals.
The countries have long accused one another of backing opposition movements as proxies, with Algeria's support for separatists in the Western Sahara a particular bone of contention for Morocco.
Their rivalry took a new twist last year when outgoing U.S. president Donald Trump recognized Moroccan sovereignty over the territory — in exchange for Morocco normalising ties with Israel.