Current Affairs - PIB News
The Smart Cities Mission, MoHUA has launched "Smart cities and Academia Towards Action & Research (SAAR)" program.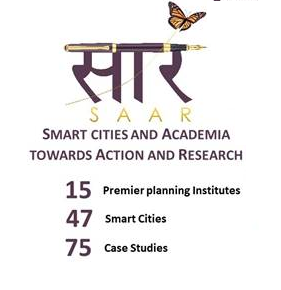 It is a joint initiative of MoHUA, National Institute of Urban Affairs (NIUA) and leading Indian academic institutions of the country.
Under the program, 15 premier architecture & planning institutes of the country will be working with Smart Cities to document landmark projects undertaken by the Smart Cities Mission.
The documents will capture the learnings from best practices, provide opportunities for engagement on urban development projects to students, and enable real-time information flow between urban practitioners and academia.
The Smart Cities Mission's urban projects are lighthouse projects to other aspiring cities. Since the start of the Mission in 2015, the 100 Smart Cities have been developing a total of 5,151 projects with an investment of Rs. 2,05,018 crore.
The first activity envisaged under SAAR is to prepare a compendium of 75 landmark urban projects in India under the Smart City Mission. These 75 urban projects are innovative, multi-sectoral, and have been implemented across geographies. The program marks the 75th anniversary of India's independence, with the idea to showcase country's best practices and on-ground achievements. The compendium will act as a first point of reference for future research.
On 21st December, 2021, the first batch of Indigenous Armoured Engineer Reconnaissance Vehicles was inducted into the Indian Army.
Armoured Engineer Reconnaissance Vehicle (AERV)
These next-generation vehicles were inducted into the Corps of Engineers of the Indian Army.
AERV has been indigenously designed by Defence Research and Development Organisation (DRDO).
It was manufactured by Ordnance Factory, Medak in association with Bharat Electronics Limited, Pune.
These vehicles will be deployed with individual engineering formations, mainly on the Western front.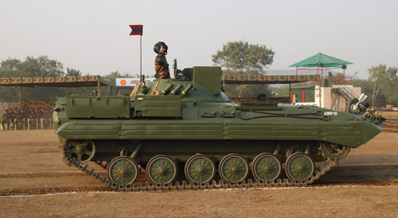 Significance
The vehicle is capable of carrying out reconnaissance of water obstacles and boggy patches for execution of engineer tasks with capabilities to carry out reconnaissance.
It can provide real time update to force commanders.
The system will enhance existing engineer reconnaissance capabilities of Indian Army and would be a major game changer in support of mechanised operations in future conflicts.
On 20th December, 2021, NITI Aayog signed a Statement of Intent (SoI) with United Nations World Food Program (WFP).
The Statement of Intent
It focuses on strategic and technical collaboration between NITI Aayog and WFP to strengthen climate resilient agriculture for enhanced food and nutrition security in India.
It has the objective of mainstreaming of millets and supporting India to take lead globally in knowledge exchange using the opportunity of 2023 as an International Year of Millets.
It aims at building resilient livelihoods for small-holder farmers and adaptation capacities to climate change and transforming food systems.
Key Activities
Joint development of a compendium of good practices around millets mainstreaming in priority states and development of a scaling up strategy;
Provide technical support for scaling up of millets mainstreaming through intense engagement in select states with support from state governments, Indian Institute of Millets Research (IIMR) and other associated institutions;
Jointly organize a national consultation for line ministries of the Government of India, concerned departments of State governments, select academic institutions and organizations working in the field of millets mainstreaming; and
Support leveraging of India's expertise to benefit other developing countries for millets mainstreaming by creation of knowledge management platforms and facilitation of knowledge exchange.
Expected Outcomes
The outcomes of the partnership are expected to be realized in the following four phases:
Phase I: Development of a best practice compendium around millet mainstreaming and a scale-up strategy;
Phase II: Support scale-up of millet mainstreaming through knowledge sharing and intense engagement with select states;
Phase III: Leverage India's expertise to support developing countries for millet mainstreaming; and
Phase IV: Working on building capacities for climate resilient and adaptive livelihood practices.
On 17th December, 2021, the third Annual Defence Dialogue between India and France was held in New Delhi.
Key Highlights
In the meeting, a wide range of bilateral, regional, defence and defence industrial cooperation issues were discussed.
Both sides reviewed the existing military-to-military cooperation, which has increased in spite of pandemic challenges.
Defence industrial cooperation was discussed with focus on future collaborations and co-production between the two countries.
They discussed ways to increase defence cooperation in all domains.
Recently, India and France concluded their annual bilateral Army Exercise, Shakti, with focus on counter-terrorist operations.
Both sides acknowledged their convergences on number of strategic and defence issues. They expressed commitment to work together to enhance cooperation in bilateral, regional and multilateral forums.
To give opportunity to young eligible legal practitioners aspiring to serve as Notary Public, the Union Govt. has come out with as draft Bill for consultation.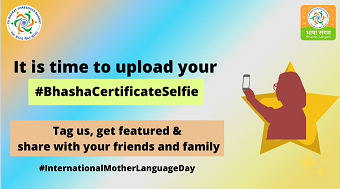 What the Draft Bill Proposes
Restriction in Terms
It proposes to restrict the overall term of Notaries for a period upto fifteen years (initial term of five years and two renewal terms of five years each) by curtailing renewals of unlimited terms, thus providing an opportunity for young legal professionals to serve as a Notary.
Suspending the Certificate of Practice
Under Section 10 of the Notaries Act, 1952, the appropriate Government is empowered to remove the name of a Notary Public from the Register of Notaries maintained by it, if a Notary has been found upon inquiry in the prescribed manner, to be guilty of such professional or other misconduct as in the opinion of the Government renders him unfit to practice as Notary. However, there is no provision in the Notaries Act for suspending the certificate of practice of Notary against whom a complaint has been received or otherwise till completion of inquiry initiated against him. Consequently, in some cases, despite complaint of prima facie gross misconduct, the notary continues to practice during pendency of inquiry proceedings.
It is therefore proposed to add provisions in the Notaries Act, 1952 empowering the appropriate Government for suspension of certificate of practice of Notary Public against whom a complaint has been received or otherwise, for professional misconduct for such period as deemed appropriate for conduct of inquiry.
Digitization
The records of Notary Public will be digitized and preserved in digital form, as may be prescribed under the Rules, in order to prevent misconduct in respect of notarization and safeguard the interests of general public. This will help to avoid any fraud, deceit, tampering of records and back-dating of notarization, etc.
Notaries Act, 1952
The Notaries Act, 1952 was enacted by the Parliament to regulate the profession of Notaries.
The provisions of the Notaries Act, 1952 and Rules framed thereunder empower the Central Government as well as State Governments to appoint Notaries who possess the prescribed qualifications.
About Notary
A notary is a person authorised to perform acts in legal affairs, in particular witnessing signatures on documents.
There are fixed number of Notaries who are appointed by the Central as well as State Governments as reflected in the Schedule to the Notaries Rules, 1956.
Duties of a Notary Public in India
Certify, attest or authenticate any instrument
Administer oaths or witness swearing by deponents for affidavits
To carry out translations and verify such translations of legal documents from one language to another
To record proof/evidence in criminal or civil trials and to act as commissioner if so directed
To perform the function of an arbitrator, counselor or mediator
Several provisions have been incorporated in the Constitution for safeguarding and promoting the interests and rights of the Scheduled Tribes in various spheres so as to enable them to join the national mainstream.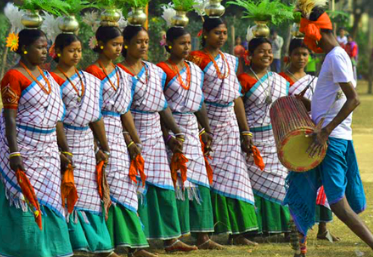 (Image Source: Odisha Tourism)
Constitutional Provisions
Article 46 of the Constitution provides that the State shall promote with special care the educational and economic interests of the weaker sections of the society and in particular, of the Scheduled Castes and Scheduled Tribes and shall protect them from social injustice and all forms of exploitation.
Article 15(4): Reservation in educational institution has been provided in Article 15(4).
Article 16(4), 16(4A) and 16(4B): Reservation in posts and services has been provided in Article 16(4), 16(4A) and 16(4B) of the Constitution.
Article 23 which prohibits traffic in human beings and beggar and other similar forms of forced labour has a special significance for Scheduled Tribes. In pursuance of this Article, Parliament has enacted the Bonded Labour System (Abolition) Act, 1976.
Article 24 which prohibits employment of Children below the age of 14 years in any factory or mine or in any other hazards activity is also significant for Scheduled Tribes.
Article 243D provides reservation of Seats for Scheduled Tribes in Panchayats.
Article 330 provides reservation of seats for Scheduled Tribes in the House of the People.
Article 332 provides reservation of seats for Scheduled Tribes in Legislative Assemblies of the States.
Article 334 provides that reservation of seats for Scheduled Castes and Scheduled Tribes in the Lok Sabha and the State Vidhan Sabhas (and the representation of the Anglo-Indian Community in the Lok Sabha and the State Vidhan Sabhas by nomination) would continue up to January, 2020.
Article 244: Other specific safeguards have been provided in Article 244 (read) with the provisions contained in Fifth and Sixth Schedule to the Constitution.
Plans & Policies
The Scheduled Tribes and other Traditional Forest dwellers (recognition of Forest Rights) Act, 2006 (FRA)
For protecting the rights of Forest dwellers, in 2016, The Scheduled Tribes and other Traditional Forest dwellers (recognition of Forest Rights) Act, 2006 (FRA) was enacted.
FRA Act, administered by Ministry of Tribal Affairs (MoTA) recognizes rights of tribals residing in forests for generations but whose rights could not be recorded.
It provides for a framework for recording the forest rights so vested and the nature of evidence required for such recognition and vesting in respect of forest land.
The Panchayat (Extension of the Scheduled Areas) Act, 1996 (PESA)
It was enacted by the Centre to ensure self-governance through Gram Sabhas (village assemblies) for people living in scheduled areas.
PESA Act is administered by Ministry of Panchayati Raj (MoPR), Govt. of India.
It legally recognizes the right of tribal communities, residents of the scheduled areas, to govern themselves through their own systems of self-government, and also acknowledges their traditional rights over natural resources.
In pursuance of this objective, PESA empowers Gram Sabhas to play a key role in approving development plans and controlling all social sectors.
The Scheduled Tribes and Other Traditional Dwellers (Recognition of Rights) Act
It was notified in December, 2020 for implementation in J&K following which capacity building Trainings were organised.
It was formally rolled out at Srinagar on 13th Sept, 2021 and at Jammu on 18th Sept, 2021.
Training of ST Representatives of PRI
The Ministry of Tribal Affairs in coordination with State TRIs have been organizing training programs for officers of State Governments responsible for implementing these acts and also for representatives of Panchayati Raj Institute to make them aware about their constitutional rights.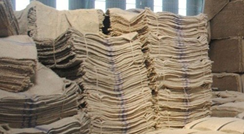 On 10th November 2021, the Union Government has approved Reservation norms for mandatory use of jute in packaging for the Jute Year 2021-22 (1st July, 2021 to 30th June, 2022).
Provisions
The mandatory packaging norms approved for Jute Year 2021-22 provide for 100% reservation of the foodgrains and 20% of sugar to be compulsorily packed in jute bags.
Jute Industry in India
The Jute industry occupies an important place in the national economy of India in general and Eastern Region in particular i.e. West Bengal, Bihar, Odisha, Assam, Tripura, Meghalaya, Andhra Pradesh and Telangana.
It is one of the major industries in the eastern region, particularly in West Bengal.
Production
Average Production of Jute Sacking Bags is about 30 lakhs bales (9 lakh MT) and Government is committed to ensure complete take off of the sacking production of the jute bags in order to protect the interest of Jute farmers, workers and persons engaged in the Jute Industry.
Consumption
75% of the total production of the Jute Industry is Jute Sacking Bags of which 90% is supplied to the Food Corporation of India (FCI) and State Procurement Agencies (SPAs) and remaining is exported/sold directly.
Government purchases Jute sacking bags worth approximately Rs. 8,000 Cr. every year, for packing of foodgrains, hence ensures guaranteed market for the produce of Jute Farmers and Workers.
Benefits of Reservation Norms
The reservation norms under the Jute Packaging Material Act (JPM Act) provide for direct employment to 3.7 lakh workers and 40 lakh farmers in the Jute Sector.
Reservation for packaging in jute packaging material consumed around 66.57% of the raw jute produced in the country (in 2020-21).
It will help protect the environment because jute is natural, biodegradable, renewable & reusable fibre and hence fulfills all sustainability parameters.
About JPM Act, 1987
JPM Act, 1987 protects the interest of Jute farmers, workers and persons engaged in jute goods' production.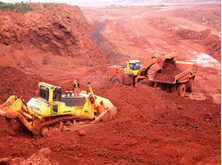 (Image Source: mines.gov.in)
The Ministry of Mines has notified the Mineral Conservation and Development (Amendment) Rules, 2021 on 3rd November, 2021 to amend the Mineral Conservation and Development Rules, 2017 [MCDR].
The MCDR have been framed under section 18 of the Mines and Minerals (Development and Regulation) Act, 1957 [MMDR Act] to provide rules regarding conservation of minerals, systematic and scientific mining, and development of the mineral in the country and for the protection of environment.
The highlights of amendments in the Rules are as follows:
Rules prescribed that that all plans and sections related to mine shall be prepared by combination of Digital Global Positioning System (DGPS) or Total Station or by drone survey in relation to certain or all leases as may be specified by Indian Bureau of Mines (IBM).
New Rule inserted to provide for submission of digital images of mining area by lessees and Letter of Intent holders. Lessees having annual excavation plan of 1 million tonne or more or having leased area of 50 hectare or more are required to submit drone survey images of leased area and up to 100 meters outside the lease boundary every year. Other lessees to submit high resolution satellite images. This step will not only improve mine planning practices, security and safety in the mines but also ensure better supervision of mining operations.
Requirement of submitting satellite images obtained from CARTOSAT-2 satellite LISS-IV sensor on the scale of cadastral map deleted in view of the insertion of provision for submission of high resolution Georeferenced Ortho-rectified Multispectral satellite and use of drone survey as per Rule 34A.
Provision of daily return omitted to reduce compliance burden. Power of taking action against incomplete or wrong or false information in monthly or annual returns given to IBM, in addition to State Govt.
Allowed engagement of a part-time mining engineer or a part-time geologist for category 'A' mines having leased area below 25 hectares. This will ease compliance burden for small miners.
In order to increase employment opportunity, diploma in mining and mine surveying granted by duly recognized institute along with a second class certificate of competency issued by the Director General of Mines Safety is added in qualification for full time Mining Engineer. Also, qualification for part time Mining Engineer added.
Penalty provisions in the rules have been rationalized. Previously, the rules provided for penalty of imprisonment upto 2 years or fine upto 5 lakh rupees or both for violation of each and every rule irrespective of the severity of the violation. Amendment in the rules categorized the violations of the rules under the following major heads:

Major Violations: Penalty of imprisonment, fine or both.

Minor Violations: Penalty reduced. Penalty of only fine for such violations prescribed.

Violation of other rules has been decriminalized. These rules did not cast any significant obligation on the concession holder or any other person. Thus, violation of 24 rules has been decriminalized.

Provision of forfeiture of financial assurance or performance security of the lease holder added in case of non-submission of final mine closure plan within the period specified.
Amount of financial assurance increased to five lakh rupees for Category 'A' mines and three lakh rupees for Category 'B' mines from existing three and two lakh rupees, respectively.
For engaging the youth in promoting entrepreneurship leading to the economic development of the country, the Ministry of Micro, Small & Medium Enterprises (MSME) has launched "SAMBHAV", a National Level Awareness Programme-2021.
The mass outreach program will be a one-month long initiative under the Ministry of MSME in which students from different colleges/ITIs from all parts of the country will be encouraged by 130 field offices of the Ministry to take up entrepreneurship.
During the campaign the college students will be made aware of the various schemes being implemented by the Ministry of MSME through Audio/Video film presentations.
Awareness programs will be conducted in more than 1,300 colleges across the country in which 1,50,000 students are expected to participate.
42 applicants with committed investment of Rs 4,614 crore have been provisionally selected as beneficiaries under the PLI scheme.
The selected applicants include 26 for Air Conditioner manufacturing with committed investments of Rs. 3,898 crore and 16 for LED Lights manufacturing with committed investments of Rs. 716 crore.
The approved investments of Rs. 4,614 crore are likely to generate net incremental production of around Rs. 81,254 crore and direct employment of about 44 thousand people.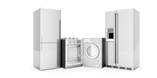 PLI Scheme
Government of India has given approval to introduce the Production-Linked Incentive (PLI) Scheme for 13 key sectors with total outlay of Rs. 1,97,291crore.
Department for Promotion of Industry & Internal Trade (DPIIT) is coordinating the implementation of all PLI Schemes. DPIIT is also the nodal department for the PLI Scheme for White Goods - Air Conditioners and LED lights sector - with an outlay of Rs. 6,238 crore.