Kolkata Secures Third Consecutive Title as Safest Indian City
---
Recently, the National Crime Records Bureau (NCRB) highlighted Kolkata as India's safest city for the third consecutive year, with the least number of cognisable offences per lakh population among major cities.
Key Points
Crime Data Overview: In 2022, Kolkata reported 86.5 cognisable offences per lakh people, surpassing Pune (280.7) and Hyderabad (299.2). Cognisable crimes involve cases registered under IPC and SLL.
Declining Crime Rates: Kolkata's crime rate has shown a positive trend, decreasing from 103.4 cases per lakh in 2021 to 86.5 in 2022. Pune and Hyderabad also witnessed a decline from 2021.
Women's Safety Concerns: While Kolkata maintained its safety record, crimes against women increased from 1,783 cases in 2021 to 1,890 in 2022, resulting in a higher crime rate compared to Coimbatore and Chennai.
Violent Crimes and Murders: Kolkata experienced a drop in violent crimes, with 34 reported murder cases in 2022 compared to 45 in the previous year. Rape cases remained constant at 11.
President Commemorates Odisha's Maritime Heritage during Boita Bandana
---
On 27th November, 2023, the President flagged off a special boat during the Boita Bandana festival in Paradip, celebrating Odisha's rich maritime history.
Emphasizing the festival's significance, she highlighted its connection to the state's prosperous maritime trade and cultural heritage.
Key Points
Unique Festival: President described Baliyatra as a unique festival that symbolizes Odisha's glorious maritime past and showcases the cultural consciousness of its people.
Cultural Exchange: The president highlighted the role of merchants in spreading Indian art and culture abroad through maritime trade.
Efficient Ports: Addressing an event organized by the Paradip Port Authority, the President stressed the need for Indian ports to operate with greater efficiency aligned with global standards.
Devotee Participation: Devotees from across Odisha participated in Boita Bandana, floating miniature boats in water bodies to honour the maritime glory of the state.
Annual Tradition: The celebration, an annual tradition, involves paying homage to ancestors and celebrating the seafaring heritage of Odisha.
Miniature Boats: Colourful miniature boats made of paper, thermocol, and banana branches filled water bodies. This year, large-sized paper boats gained popularity.
State Funding of Elections
---
Recently, there has been an increased talk about bringing the State Funding of elections in India.
Key Points
State funding of polls imply the government providing funds to parties and candidates to fight elections, replacing the existing system of ploughing in private or party funds for the job.
Its main purpose is to make it unnecessary for contestants to take money from powerful moneyed interests so that they can remain clean.
For this to happen, state funding needs to be accompanied by strict accounting and transparency.
The share of votes gained in the previous elections and the number of seats in legislative bodies is also used as a criterion.
Usually, a lower limit for votes or share of votes is kept to prevent misuse of the provision by floating new parties that contest a large number of seats.
Current state funding measures include provision of free time on public broadcasters for national parties in general elections and for registered state parties in state legislature elections.
Besides this, national parties are provided some benefits like security, office space, utility subsidies etc.
Another form of indirect state funding available in India is that registered political parties do not have to pay income tax.
ITLF Announces "Self-Rule" for Kuki-Zo People in Manipur
---
The ITLF, representing the Kuki-Zo people in Manipur, has recently declared "self-rule" in districts dominated by the community, citing dissatisfaction with the Central government's "selective justice" in response to ethnic violence.
Key Points
Self-Rule Declaration: The ITLF, advocating for the Kuki-Zo community, has declared "self-rule" in districts like Tengnoupal, Kangpokpi, and Churachandpur.
The initiative includes the appointment of a separate chief minister and responsibilities for government officials from the community.
Central Government's Response: ITLF General Secretary expressed dissatisfaction with what they perceive as "selective justice" by the Central government, prompting them to take this step.
Home Minister's Remarks: The decision comes after Home Minister referred to Kuki-Zo people as "outsiders" in Parliament.
Negotiations with Home Ministry: The ITLF has engaged in multiple rounds of negotiations with Ministry of Home Affairs (MHA) officials since the eruption of ethnic violence on May 3.
Ethnic Violence Impact: Since May 3, ethnic violence has claimed at least 175 lives, displacing thousands. The ITLF conducted a protest march, urging an "impartial" investigation into 20 cases involving the Kuki-Zo people.
Scientists Uncover New Cyrtodactylus Species in Mizoram
---
In a groundbreaking discovery, a team of scientists from Mizoram University has identified a novel species of Cyrtodactylus, a genus of geckos, in Vairengte town, located in Mizoram's Kolasib district. This finding not only adds to Mizoram's rich biodiversity but also signifies the twenty-second Cyrtodactylus species discovered in the broader northeast India region.
Key Points
Molecular Analysis and Morphological Parameters Utilized: The research team employed a combination of molecular analysis and morphological parameters to comprehensively characterize the newly discovered species, officially named Cyrtodactylus vairengtensis.
Membership in the Indo-Burman Cyrtodactylus khasiensis Clade: Through the analysis of ND2 gene sequences and various morphological features, the scientists identified Cyrtodactylus vairengtensis as a member of the Indo-Burman Cyrtodactylus khasiensis clade.
This classification was based on factors such as the number of precloacal pores, mid-ventral scale rows, paravertebral tubercles on the trunk, dorsal tubercle rows, subdigital lamellae on pes, and subcaudal scalation.
IREDA Launches CSR Portal for Enhanced Transparency in Social Initiatives
---
On 8th Nov, the Indian Renewable Energy Development Agency (IREDA), an entity under the Ministry of New and Renewable Energy, has unveiled a Corporate Social Responsibility (CSR) portal to boost transparency in its CSR initiatives.
Key Points
Transparency in CSR Initiatives: IREDA's CSR portal aims to enhance transparency in handling CSR requests from various organizations and institutions.
The portal, accessible round-the-clock, provides a CSR policy and proposal checklist for the examination of CSR requests, ensuring clear and transparent processes.
Facilitating Efficient CSR Execution: The portal is expected to streamline the execution of IREDA's social welfare initiatives as part of its CSR efforts, making them readily accessible to the public, ultimately contributing to more efficient CSR execution.
Launch during Vigilance Awareness Week: The CSR portal was launched during the valedictory function of "Vigilance Awareness Week 2023" at IREDA's registered office in Delhi.
IREDA's Commitment to Transparency and CSR: The CSR portal reflects the organization's dedication to these principles, promoting a paperless approach to better serve communities and stakeholders.
Recognition of Achievements: IREDA organized various competitions during Vigilance Awareness Week 2023, and prizes were distributed to the winners during the valedictory function.
Kerala Earns Global Responsible Tourism Award 2023
---
Recently, Kerala, India, has clinched the esteemed Global Responsible Tourism Award 2023, affirming the success of the state's Responsible Tourism Mission (RTM) in promoting sustainability and women's inclusion.
Key Points
Award Category: Kerala received the award in the "Best for Local Sourcing, Food and Craft" category, presented by the Responsible Tourism Partnership and International Centre for Responsible Tourism (ICRT).
Recognition for Inclusivity: The state's RT Mission was honoured for its outstanding efforts in linking women-led small and medium-sized enterprises (SMEs) to tourism activities and effectively marketing indigenous products.
Joint Winner: Kerala RTM shared the award with Eswatini, a Southern African country known for its eco-friendly Ngwenya Glass.
UN Women Support: The Kerala RT Mission has been implementing women-friendly tourism projects with the support of UN Women, an organization dedicated to gender equality and women's empowerment.
Previous Recognitions: This marks the second time Kerala RTM has received the Responsible Tourism Global Award, following its Water STREET project's success in the previous year.
Additionally, RTM received the 'Gold' award from the Government of India and the 'Gold' award from ICRT this year.
Promoting Local Cuisine: The award jury acknowledged RTM's efforts to promote ethnic and traditional foods of various localities through tourism.
This includes providing authentic local food experiences in local homes for tourists, which generates additional income for local communities.
Widespread Impact: Approximately 25,000 households in Kerala are benefiting from the activities of the Responsible Tourism Mission in the state.
Cloud Seeding in Solapur Region Boosts Rainfall by 18%: Study
---
A recent study published reports that a cloud seeding experiment conducted in the Solapur region of Maharashtra resulted in 18% more rainfall than under normal conditions.
Key Points
Indian Scientists Conducted the Experiment: Scientists from the Indian Institute of Tropical Meteorology in Pune and other research institutes carried out the cloud seeding experiment.
Hygroscopic Cloud Seeding Method: The experiment utilized hygroscopic cloud seeding, primarily focusing on warm convective clouds with a cloud base height greater than zero degrees Celsius.
Hygroscopic flares containing calcium chloride particles were released at the base of convective clouds to induce rainfall.
Glaciogenic Seeding in Cold Clouds: In addition to hygroscopic seeding, scientists conducted glaciogenic seeding in cold clouds containing both ice and water.
This method employed ice-nucleating silver iodide particles to promote ice particle formation and increase precipitation.
The study revealed that glaciogenic seeding did not significantly impact rainfall at the seeding location. However, an increase in rainfall was observed in the downwind area of the seeded region, influenced by synoptic weather conditions.
Recommendations for Enhancing Rainfall: Based on the study's findings, scientists suggest the use of hygroscopic cloud seeding to augment rainfall in regions of India facing water scarcity and rainfall deficits, provided suitable conditions are met.
Their recommendation is supported by statistical, physical, and numerical evidence.
The project was initiated by the Ministry of Earth Sciences and underscores cloud seeding's potential to mitigate water stress in specific regions of India.
India's First CAR-T Cell Therapy, NexCAR19, Receives Approval
---
ImmunoACT, backed by IIT-B and Laurus Labs, has recently received approval from the Central Drugs Standard Control Organization (CDSCO) for India's maiden CAR-T cell therapy, NexCAR19 (Actalycabtagene autoleucel), for treating relapsed/refractory (r/r) B-cell lymphomas and leukemia.
Key Points
Indigenous Development: NexCAR19 is an indigenous product, representing a significant leap in advanced cell-and-gene therapies. It is a collaborative effort spanning a decade involving IIT-Bombay and Tata Memorial Centre (TMC).
Accessible and Affordable Treatment; NexCAR19's approval opens the door for patients in India and resource-constrained countries to access this life-saving therapy at an affordable cost.
It marks a significant technical achievement, positioning India among the elite nations offering CAR-T therapy.
ImmunoACT's Origin: ImmunoACT, incubated at IIT Bombay under SINE (Society for Innovation and Entrepreneurship), was established in 2018 with the aim of translating academic research into commercially viable products.
Wider Availability: ImmunoACT intends to make NexCAR19 therapy available to partner hospitals promptly, ensuring wider accessibility and affordability of CAR-T therapy in India.
Union Cabinet Approves Establishment of 'Mera Yuva Bharat'
---
On 11th Oct, the Union Cabinet has granted approval for the creation of 'Mera Yuva Bharat' (MY Bharat), an autonomous body that will establish a physical and digital ecosystem aimed at empowering youth to drive community transformation.
Key Points
Objective: The newly established MY Bharat is a technology-led platform that will enable the government to engage with the youth, assisting them in realizing their aspirations for India's progress as the nation strives to become a developed country by 2047.
Equitable Access: The platform's mission is to provide equitable access to youth, fostering the creation of a "Viksit Bharat" across various aspects of government and bringing together multiple stakeholders.
MY Bharat Launch: The platform is set to be launched on October 31, which coincides with the birth anniversary of Sardar Vallabhbhai Patel, observed as National Unity Day.
Youth Age Groups: MY Bharat will benefit youth within the age group of 15-29 years, aligning with the definition of 'youth' according to the National Youth Policy.
For program components aimed at adolescents, the beneficiaries will be aged 10-19 years.
Active Drivers of Development: MY Bharat seeks to shift the government's focus toward youth-led development, fostering an environment where the youth are viewed as active drivers of development rather than passive recipients.
Leadership Development: The establishment of MY Bharat will facilitate leadership development among the youth by enhancing their leadership skills through experiential learning.
One-Stop Shop: MY Bharat will serve as a comprehensive platform for young people, ministries, and other stakeholders involved in youth initiatives and activities.
Connecting Youth: The platform aims to connect youth to programs that enhance their capabilities and engage them in community activities, creating a phygital ecosystem that empowers young individuals as 'Yuva Setu,' linking government with its citizens.
National Turmeric Board Formed by Indian Government
---
On 4th October, 2023, the Government of India officially established the National Turmeric Board, aimed at fostering the development and expansion of the turmeric and turmeric products sector in the country.
Key Points
Board's Purpose: The National Turmeric Board will play a pivotal role in turmeric-related matters.
It will enhance ongoing efforts and facilitate better coordination with the Spices Board and other governmental agencies to promote the growth of the turmeric sector.
Health and Wellness Focus: The Board will leverage this interest to raise awareness, boost consumption, explore new international markets for exports, support research and development of new products, and tap into traditional knowledge for value-added turmeric products.
Special attention will be given to capacity building and skill development among turmeric growers to maximize value addition.
Ensuring quality and food safety standards will be promoted, and the full potential of turmeric for the benefit of humanity will be harnessed.
Benefits for Growers: The Board's activities are expected to improve the well-being and prosperity of turmeric growers.
Focused efforts on value addition closer to farms will result in better returns for growers.
Research, market development, increased consumption, and value addition initiatives will help Indian growers and processors maintain their prominent position in global markets as exporters of high-quality turmeric and its products.
Indian Turmeric Industry: India holds the title of the world's largest producer, consumer, and exporter of turmeric.
In the 2022-23 period, India cultivated turmeric across 3.24 lakh hectares, yielding 11.61 lakh tonnes (over 75% of global turmeric production).
The country grows more than 30 varieties of turmeric across 20 states, with the leading producing states being Maharashtra, Telangana, Karnataka, and Tamil Nadu.
India commands over 62% of the world trade in turmeric.
In 2022-23, over 1.534 lakh tonnes of turmeric and turmeric products valued at $207.45 million were exported by more than 380 exporters.
Key export markets for Indian turmeric include Bangladesh, UAE, USA, and Malaysia.
India's First Solar Roof Cycling Track Inaugurated in Hyderabad
---
On 1st Oct, Hyderabad celebrated the inauguration of India's inaugural solar roof cycling track, Healthway, situated on the Outer Ring Road (ORR).
Key Points:
Global Innovation: Healthway is the world's second solar roof cycling track of its kind, showcasing India's commitment to sustainable and innovative infrastructure.
It serves as a 23-km path with two stretches: an 8.5 km pink line from Nanakramguda to Telangana State Police Academy and a 14.5 km blue line from Kollur to Narsingi, offering five access points.
Track Features: The cycling track consists of three lanes, spanning 4.5 meters in width, with one meter of green space on each side.
This initiative aims to make Hyderabad the active mobility capital of India.
Visitor-Friendly Amenities: Healthway is designed to be a prime hangout destination with various amenities, including ample parking, surveillance cameras, food courts, drinking water facilities, first aid, and restrooms.
Visitors will also benefit from bicycle repair shops, cycle docking and rental stations, and other essential services.
Solar-Powered Illumination and Protection: To ensure the track's usability during the night and provide protection from sun, rain, and other weather conditions, 16,000 solar panels generating 16 megawatts of power were installed.
Prime Minister Launches 'Sankalp Saptaah' Program for Aspirational Blocks
---
On 30th September, Prime Minister inaugurated the 'Sankalp Saptaah' program, a unique week-long initiative aimed at Aspirational Blocks in India.
Key Points
Focus on 5 Parameters: Prime Minister urged delegates to focus on five parameters to increase confidence and make the block a source of inspiration for others.
Shift to Outcome Orientation: PM discussed the shift from output-oriented governance to outcome-oriented governance and highlighted the importance of resource utilization, convergence, and equitable distribution.
Promoting Young Officers: The Prime Minister suggested promoting young officers who succeed at the block level to encourage their dedication.
Future Monitoring: PM assured meticulous monitoring of the program and shared that the progress chart of the Aspirational District program served as his inspiration.
Development Beyond Metro Cities: The Prime Minister emphasized the importance of development reaching all regions and people, beyond metro cities.
Role of Gram Panchayat: PM highlighted the critical role of Gram Panchayat in the Aspirational Block and District program.
Encouraging Young Officers: Prime Minister Modi recommended that state governments encourage young officers who excel at the block level.
'Sankalp Saptaah': The 'Sankalp Saptaah' program is linked to the effective implementation of the Aspirational Blocks Programme (ABP) launched by Prime Minister Modi.
It aims to enhance governance at the block level for improving citizens' quality of life.
Implementation: 'Sankalp Saptaah' is observed in 500 Aspirational Blocks across 329 districts in India.
Development Themes: Each day of 'Sankalp Saptaah' from October 3 to October 9, 2023, focuses on a specific development theme.
These themes include health, nutrition, sanitation, agriculture, education, and prosperity.
Aspirational Blocks Programme (ABP): Development Initiative for Lagging Areas
ABP aims to enhance the performance of areas that lag in various development parameters.
Announced in Union Budget 2022-23.
Initially covers 500 districts in 31 states and Union Territories.
Majority of these blocks located in six states: Uttar Pradesh, Bihar, Madhya Pradesh, Jharkhand, Odisha, and West Bengal.
ABP builds upon the foundation of the Aspirational District Programme (ADP).
Aspirational District Programme (ADP): Launched in 2018 for Socio-Economic Transformation
ADP targets districts with poor socio-economic indicators.
Encompasses 112 districts across India.
Managed at the national level by NITI Aayog.
Individual Ministries also contribute to district progress.
Key Features:

Convergence of Central and State Schemes.
Collaboration involving Central, State-level 'Prabhari' Officers, and District Collectors.
Competition through monthly delta ranking.

Objectives:

Identify districts' strengths.
Focus on quick wins for immediate improvement.
Rank districts monthly.
Encourage districts to catch up with the best in their state and the nation.
Align with Sustainable Development Goals.

Parameters for Ranking (Based on Incremental Progress):

Health & Nutrition (30%)
Education (30%)
Agriculture & Water Resources (20%)
Financial Inclusion & Skill Development (10%)
Infrastructure (10%)

Flagship Initiatives: Programs like Saksham Bitiyan Abhiyan, Anemia Mukt Bharat, and Surakshit Hum Surakshit Tum are part of NITI Aayog's efforts under ADP.
Ministry of Tourism Unveils 'Travel for LiFE' Cleanliness Campaign
---
On 27th Sept, the Ministry of Tourism introduced the innovative 'Travel for LiFE for Cleanliness Campaign' on World Tourism Day 2023 as part of the ongoing Swachhata Hi Seva Swachhata Pakhwada, marking a significant step towards India's commitment to cleanliness and environmental sustainability.
Key Points
Virtual Launch: The global launch of Travel for LiFE took place virtually at Bharat Mandapam, attended by international organizations, G20 delegates, industry leaders, and representatives from State Governments.
Nationwide Drive: The Travel for LiFE Campaign is a nationwide cleanliness drive planned at 108 tourist destinations across India, with a focus on eliminating single-use plastics and promoting eco-friendly alternatives.
Campaign Goals: The campaign aims to enhance garbage disposal, sanitation facilities, and eco-friendly practices, actively involving schools, colleges, and Yuva Tourism Clubs (YTC).
CPMS Cleanup: For Swachhata Hi Sewa (SHS), ASI identified 100 Centrally Protected Monuments and Sites (CPMS) and 55 site museums for comprehensive cleanliness activities, including the removal of SUP and non-biodegradable products.
Environmental Mission: Travel for LiFE is part of Mission LiFE, promoting actions for environmental conservation, biodiversity protection, economic development, and socio-cultural heritage preservation within tourism.
Reiek Village in Mizoram Wins 'Best Tourism Village 2023' Award
---
On 27th Sept (World Tourism Day), Reiek village in Mizoram secured the 'Best Tourism Village 2023' award in the gold category at Bharat Mandapam. It is one of the top five villages in India to earn this prestigious gold award.
Key Points
Gold Category: Reiek village in Mizoram received the 'Best Tourism Village 2023' award in the Gold category.
Prestigious Award: This recognition places Reiek among the top five villages in India.
Population and Location: Reiek is situated in Mamit District and is home to approximately 1600 residents and 360 households.
Tourism Potential: The village is celebrated for its tourism potential, boasting a scenic landscape, abundant temperate trees and vegetation, and clean and fresh air.
Organizer: The Best Tourism Village Competition was conducted by the Central Nodal Agency for Tourism, Ministry of Tourism.
Sustainable Development Goals: The assessment for the award was based on nine evaluation parameters directly connected to the Sustainable Development Goals (SDGs).
India to Introduce Rashtriya Vigyan Puruskar for Scientists
---
Recently, the Government of India announced that it is set to establish the Rashtriya Vigyan Puruskar to recognize the contributions of scientists, with awards distributed across four categories.
Key Points
Categories of Recognition:
The awards will encompass four categories:

Vigyan Ratna: Recognizing lifetime achievements of scientists.
Vigyan Shri: Acknowledging distinguished contributions to a specific field.
Vigyan Yuva–Shanti Swarup Bhatnagar: Encouraging young scientists who have made exceptional contributions.
Vigyan Team: Recognizing collaborative efforts of teams comprising three or more individuals.

Recognition Domains: The Rashtriya Vigyan Puraskar will be conferred across 13 domains, encompassing areas such as Physics, Chemistry, Biological Sciences, Mathematics and Computer Science, Earth Science, Medicine, Engineering Sciences, Agricultural Science, Environmental Science, Technology and Innovation, Atomic Energy, Space Science and Technology.
The government emphasizes the importance of ensuring adequate representation of women in these domains.
Annual Awards Distribution: Annually, there will be three Vigyan Ratnas, 25 Vigyan Shris, 25 Vigyan Yuvas, and 3 Vigyan Teams. Only the Vigyan Yuva category will have an age limit of 45 years.
Award Ceremony Date: The award ceremony will take place on National Space Day, August 23, which commemorates the day India's Chandrayaan-3 mission landed on the Moon.
Rationalizing Science Awards: The introduction of the Rashtriya Vigyan Puruskar aligns with the government's effort to rationalize awards in the field of science and technology. It seeks to enhance the prestige and value of these awards by reducing their numbers and eliminating endowments.
India Unearths Rare Vanadium Element off Gujarat Coast
---
India has recently made a significant discovery of the rare element Vanadium in sediment samples collected by the Geological Survey of India (GSI) from the Gulf of Khambhat near Alang town in Gujarat's Bhavnagar district.
Key Points
A Game-Changing Year: This discovery comes in the wake of another major find earlier in the year when an extensive lithium reserve, totaling approximately 5.9 million tonnes, was uncovered in the Salal-Haimana area of the Reasi district.
Additionally, a lithium reserve in Rajasthan's Degana has the potential to fulfill a significant portion of India's lithium requirements if it proves feasible for mining.
Diverse Applications: Vanadium is found in 55 different minerals and is not typically found in pure form, making its extraction expensive.
It holds significant industrial value and finds applications across various sectors, including defence.
Vanadium is used to strengthen materials like steel and titanium and is employed in Vanadium redox batteries for energy storage.
When combined with titanium and aluminum, it is utilized in the production of jet engine components and electrical parts due to its resistance to corrosion and high-temperature tolerance.
Swachhata Hi Seva 2023 Campaign
---
On 15th September, 2023, the Union Minister for Jal Shakti virtually inaugurated the nationwide Swachhata Pakhwada - Swachhata Hi Seva (SHS) 2023 campaign from Jaipur, Rajasthan.
Key Points
Fortnight of Activities: The campaign spans a fortnight, focusing on mobilizing citizens through 'shramdaan' (voluntary work) and strengthening the commitment to create a 'Garbage Free India.'
Simultaneous Solutions: The campaign highlights the potential for tackling waste management issues simultaneously in urban and rural areas.
Community Mobilization: The campaign aims to mobilize communities, promote 'jan andolan' for Open Defecation Free (ODF) Plus villages, and reinforce the idea of "Sanitation as everyone's business."
SafaiMitra Suraksha Shivir: Various cities across India are organising SafaiMitra Suraksha Shivir starting from September 17, 2023, to enhance the well-being of sanitation workers and their dependents.
India Becomes 13th Nation to Issue Internationally Accepted OIML Certificates
---
On 14th September, 2023, the Consumer Affairs Ministry announced that India has achieved the status of an Internationally Accepted OIML (International Organization of Legal Metrology) Certificates Issuing Authority.
Key Points
India Joins Elite Group: India has become the 13th country globally to issue OIML approval certificates, following its recognition as an Internationally Accepted OIML Certificates Issuing Authority.
Opportunities for Manufacturers: This development will also enable international manufacturers to have their equipment tested in India, contributing to revenue generation and employment opportunities.
OIML's Global Acceptance: Established in 1955, OIML is an intergovernmental organization, and its certificate is internationally accepted for the sale of weights and measures anywhere in the world.
A lab in Ahmedabad will initially conduct the testing for certification, with plans to establish similar labs in other cities.
The Ministry will establish a dedicated cell for certificate issuance.
Export Advantages for Domestic Manufacturers: Domestic manufacturers can now export their weighing and measuring instruments worldwide without incurring additional testing fees, leading to significant cost savings and enhancing their competitiveness in international markets.
iGOT Karmayogi Launches Aspirational Blocks Programme Module
---
Recently, Integrated Government Online training (iGOT )Karmayogi Bharat, the capacity development platform for government officials, in collaboration with NITI Aayog, introduced a specialized collection focused on the Aspirational Blocks Programme (ABP).
Key Points
Aspirational Blocks Programme: NITI Aayog has initiated the Aspirational Blocks Programme, an extension of the successful Aspirational Districts Programme.
Capacity Building for Block-level Officials: This collection aims to enhance the competencies of 5,000 Block-level officials in 500 identified Blocks.
Transformation at the Grassroots: Through this module, the iGOT Platform seeks to empower Block officials to contribute to the development of underprivileged Blocks, thereby enhancing grassroots governance across India.
Ten Courses Included: The curated module comprises ten courses, covering a range of topics such as Time Management, Communication for Citizen Centricity, Leadership, Sustainable Development Goals, Problem Solving, Self-Leadership, Stress Management, Yoga at Workplace, and Team Building.
iGOT Karmayogi Platform: The iGOT Karmayogi platform serves as a comprehensive online resource for government officials.
It offers access to 685+ courses and incorporates six functional hubs for online learning, competency management, career development, discussions, events, and networking.
It provides essential knowledge and skills necessary for these officials to effectively fulfill their duties and responsibilities.
Commemoration of International Literacy Day
---
The Union government has scheduled a literacy week from September 1 to September 8, 2023, in honour of International Literacy Day, aiming to raise awareness of the ULLAS- Nav Bharat Saaksharta Karyakram among all stakeholders and citizens.
Key Points:

Raising Awareness and Encouraging Participation: The literacy week seeks to foster a sense of responsibility and civic engagement in every citizen, working towards popularizing the ULLAS system and achieving India's literacy goals.
One of the primary goals is to boost registrations for learners and volunteers on the ULLAS mobile app.

A Week of Awareness Activities:
September 1, 2023: District Education Officers and District Literacy Mission Authority meetings for ULLAS sensitization.
September 2, 2023: Meetings at Gram Panchayats involving Panchayat Raj Institutions on ULLAS awareness.
September 3, 2023: Cycle rallies, nukkad nataks, and more by students and teachers.
September 4, 2023: Conferences, workshops, and seminars on ULLAS awareness.
September 5, 2023: Radio jingles and short films.
September 6, 2023: Awareness campaigns through posters, pamphlets, and public displays.
September 7, 2023: Tree plantation, environmental discussions, and cleanliness drives.

Details on ULLAS - Nav Bharat Saaksharta Karyakram: The Government of India approved the Centrally Sponsored Scheme, ULLAS - Nav Bharat Saaksharta Karyakram, which aligns with the National Education Policy (NEP) 2020 and is implemented from FYs 2022-27.
It comprises five components: Foundational Literacy and Numeracy, Critical Life Skills, Basic Education, Vocational Skills, and Continuing Education.
Indore Wins Best Smart City Award
---
On 25th August, 2023, India Smart Cities Award Contest (ISAC) awards for 2022 were announced where Indore shone as the best Smart City, and Madhya Pradesh emerged as the leading State, marking significant achievements in the Smart Cities Mission.
Key Points
City Rankings: Securing second and third positions are Surat and Agra respectively, demonstrating their dedication to the objectives of the Smart Cities Mission.
State Achievements: Tamil Nadu, Rajasthan, and Uttar Pradesh secure the second, third, and fourth positions respectively in the State category, through the India Smart Cities Award Contest (ISAC) 2022.
Union Territory Triumph: Chandigarh stands out as the best Union Territory, reflecting remarkable progress aligned with the Smart Cities Mission principles.
Honoring Excellence: The ISAC awards for 2022, organized by the Ministry of Housing and Urban Affairs under the Smart Cities Mission, were announced on Friday. President Droupadi Murmu will present the awards on September 27 in Indore, Madhya Pradesh.
Celebrating the Fourth Edition: This year's ISAC awards celebrate the fourth edition of the event. The ISAC awards were previously held in 2018, 2019, and 2020. The 2022 edition was launched in April last year during the 'Smart Cities-Smart Urbanization' event in Surat.
Recognizing Urban Excellence: The ISAC awards celebrate cities, projects, and concepts that advance sustainable development across 100 smart cities, fostering inclusive, safe, healthy, and collaborative urban spaces.
Selection Process: The ISAC 2022 award encompassed two stages – the 'Qualifying Stage,' evaluating overall city performance, and the 'Proposal Stage,' where smart cities submitted nominations across six award categories.
Prominent Achievements: A total of 845 nominations from 80 qualifying smart cities led to the identification of 66 winners across various categories in the ISAC 2022 awards.
Empowering Urban Progress: Initiated in 2015, the Smart Cities Mission aims to enhance citizens' quality of life through smart solutions across infrastructure, environment, and governance sectors.
Diverse Urban Initiatives: The 100 Smart Cities have undertaken projects spanning mobility, energy, water, sanitation, waste management, public spaces, social infrastructure, and smart governance, promoting holistic urban progress.
Annual Capacity Building Plan for Rural Development and Panchayati Raj Departments
---
On 22nd August, 2023, the Minister of Rural Development and Panchayati Raj inaugurated the Annual Capacity Building Plan (ACBP) for the Department of Rural Development, Department of Land Resources, and Ministry of Panchayati Raj in New Delhi.
Key Points
Empowering Departments for Effective Governance: The Annual Capacity Building Plan (ACBP) is set to play a pivotal role in the delivery of services, efficient program implementation, and effective governance functions within the concerned departments.
By providing customized training to officials, the plan aims to enhance their capabilities, enabling better performance aligned with citizen-centric objectives.
Aligned with Vision New India @ 2047: The Capacity Building Commission has designed the approach for developing the ACBP based on three focal points: National Priorities, Citizen Centricity, and Emerging Technology.
The plan is structured on three pillars—Individual, Organizational, and Institutional—with the aim of contributing positively to the realization of Prime Minister's Vision for a New India by 2047.
Competency Enhancement through ACBP: The Annual Capacity Building Plan (ACBP) is a strategic document crafted to meet the competency enhancement requirements of officials within the Ministry/Department/Organization (MDO).
This process involves Competency Need Analysis (CNA) to identify key competencies and prioritize them based on their significance and alignment with the ministry's goals.
Implementation Mechanism: Each of the three departments will establish a Capacity Building Unit (CBU) responsible for executing and sustaining the ACBP.
The plan will be funded with a budgetary allocation of 2.5% of the department's salary head.
The CBU will prioritize training needs for different quarters, offering both online and offline modes of training.
Measuring Impact and Efficacy: The Ministry plans to evaluate the impact of the training imparted through the ACBP to assess its effectiveness.
Institutes and knowledge partners have been identified to provide training in various subjects to officials.
PM Unveils Vishwakarma Yojana and Women SHG Drone Initiative
---
On 15th August, 2023, Prime Minister announced the Vishwakarma Yojana, aimed at fostering skill development among traditional artisans.
Additionally, he revealed plans to empower women self-help groups (SHGs) through drone provision for agricultural activities.
Key Points
Beneficiaries: It is designed to uplift individuals proficient in traditional crafts such as weaving, goldsmithing, and blacksmithing.
Target Community: This scheme, which commences on Vishwakarma Jayanti, primarily targets the OBC community.
Funds: It is set to receive an initial funding of ₹13,000 crore to ₹15,000 crore, amplifying the empowerment of artisan families engaged in various trades.
Empowering Women SHGs with Drones: Aiming to create economic opportunities for women in villages, the government plans to establish two crore 'lakhpati didis' (prosperous sisters).
Women's SHGs: It will involve 15,000 women's SHGs, which will receive loans and training to operate and maintain drones.
Agricultural Tasks: These drones will eventually be utilized for agricultural tasks, marking a significant advancement in agricultural practices.
INCOIS Introduces 'SAMUDRA' Mobile App for Ocean Data and Advisories
---
On 14th August, 2023, the Indian National Centre for Ocean Information Services (INCOIS) unveiled a new mobile application named 'SAMUDRA,' offering a comprehensive range of ocean-related services and critical alerts for seafarers and the fishing community.
Key Points
Real-Time Oceanic Alerts: The SAMUDRA app provides real-time updates and crucial alerts about oceanic disasters such as tsunamis, storm surges, high waves, and swell surge alerts.
This empowers individuals and communities to stay informed and take necessary precautions to safeguard lives and property.
Beneficial to Fishing Community: The application proves particularly beneficial for the fishing community, offering Potential Fishing Zone (PFZ) advisories that guide them to potential fish aggregation locations.
Maximizing Catch Rates: Fishermen can optimize their catch rates by accessing information on the most probable fish aggregation locations, thereby enhancing their livelihoods.
Supporting Various Sectors: INCOIS extends its services to entities like the Indian Coast Guard, Indian Navy, shipping industries, maritime boards, and ONGC. T
The advanced Ocean State Forecasts (OSFs) provided help mariners, fishermen, and coastal communities plan activities, manage risks, and optimize operations based on predicted ocean conditions.
Enhanced Understanding through Interactive Features: The SAMUDRA app offers interactive maps, charts, and animations to aid in comprehending complex oceanic phenomena, making it an invaluable tool for navigating the marine domain.
MeitY Launches Competition for Indigenous Indian Web Browser Development
---
The Ministry of Electronics & Information Technology (MeitY) has initiated a competition to encourage technology enthusiasts, innovators, and developers to create a homegrown web browser with advanced features and enhanced security.
Key Points:

MeitY's Initiative for Indigenous Web Browser: The Ministry of Electronics & Information Technology (MeitY) has introduced the Indian Web Browser Development Challenge (IWBDC), aiming to inspire the creation of an indigenous web browser.
Collaborative Effort: The challenge is a joint effort by MeitY, the Controller of Certifying Authorities (CCA), and C-DAC, Bangalore.
Key Features: The envisioned browser is expected to include a proprietary trust store and an inbuilt Controller of Certifying Authorities (CCA) India root certificate.
Cutting-Edge Functionalities: The browser is anticipated to offer cutting-edge functionalities that enhance user experience and accessibility.
Focus on Security & Data Privacy: Enhanced security and data privacy protection features will be integral to the browser's design.
User-Friendly and Accessible: User friendliness and accessibility are paramount, with a focus on built-in support for individuals with diverse abilities.
Digital Document Signing: The browser aims to enable digital signing of documents using a crypto token, ensuring secure transactions and interactions in the digital realm.
Generous Prize Pool: The competition offers a substantial prize pool of Rs 3.4 crore to incentivize participation and innovation.
Holistic Approach to Development: The initiative represents a holistic approach to browser development, encompassing technology, security, accessibility, and user-centric design.
Advancing India's Tech Ecosystem: The IWBDC challenge contributes to fostering indigenous technological innovation, aligning with the government's push for self-reliance and digital empowerment.
Centre to Address 'Havana Syndrome' Issue in India
---
On 9th August, 2023, the Centre responded to a petition in the Karnataka High Court, expressing its commitment to investigate the 'Havana Syndrome' issue in India.
Key Points:

Centre's Response: The Centre has assured the Karnataka High Court of its intention to address the 'Havana Syndrome' concern within India.
This follows a petition filed by A Amarnath Chagu, who sought an inquiry and preventive measures against the mysterious illness.
Mandate under Article 350: The petitioner's lawyer highlighted that authorities are obligated to address the issue in accordance with law, referring to the mandate under Article 350 of the Indian Constitution.
Article 350 grants every individual the right to submit grievances to Union or State authorities in any language used in the respective Union or State.
Understanding Havana Syndrome: The 'Havana Syndrome' was first reported in 2016 when CIA employees stationed in Cuba's Havana reported experiencing unusual symptoms such as migraines, nausea, memory lapses, dizziness, and hearing sounds without apparent external sources.
The exact cause of the syndrome remains elusive, although potential connections to high-frequency microwave emissions have been suggested.
Reported Cases and International Scope: Cases of the Havana syndrome have been reported among US intelligence and embassy officials in various countries, including Moscow, Tbilisi, Poland, Taiwan, and Australia.
In March 2018, Canadian diplomats in Cuba displayed brain damage symptoms similar to those faced by their US counterparts, which drew attention to the syndrome's impact.
US Response and Legal Measures: The US conducted assessments, ruling out foreign involvement in most cases, and passed the HAVANA (Helping American Victims Afflicted by Neurological Attacks Act) law in 2021. This law authorizes payments to intelligence personnel and diplomats who suffered injuries attributed to the syndrome.
Central Government Launch e-CARe Portal
---
On 3rd August, 2023, the Central government introduced the e-CARe (e-clearance for after-life remains) portal to expedite the repatriation process of deceased Indian nationals from abroad.
Key Points:

Introduction of e-CARe Portal: Nodal officers from the Airport Health Organization will be assigned to monitor the portal 24x7, ensuring prompt scrutiny and fast-track approvals.
Applicants are required to submit scanned copies of four essential documents: death certificate, embalming certificate, NOC from the Indian Embassy or consulate, and the deceased person's cancelled passport.
Dual Provisions of the Portal: The e-CARe portal will have two provisions: one for bringing dead bodies from abroad and the other for transporting mortal remains.
Seamless coordination and transparency will be ensured throughout the repatriation process.
Real-time Communication and Verification: The plan includes updating information through email, text, and WhatsApp messages to various stakeholders, including the Central International Health Division, nodal officers, Airport Health Organization officials, consignees, and respective airlines.
Final verification of original documents will be carried out by the concerned official at the airport.
Review and Integration of Application Status: Stakeholders can review the application status in the e-CARe portal using the provided registration number.
The e-CARe portal will integrate the consignee, concerned APHOs (Airport Health Organization), airlines, nodal officers, and CIHD (Central International Health Division), keeping them informed about the proceedings.
WHO Global Centre for Traditional Medicine
---
The Union Cabinet recently approved the establishment of the WHO Global Centre for Traditional Medicine (WHO GCTM) in Jamnagar, Gujarat by signing a Host Country agreement between the Government of India and the World Health Organization (WHO).
The WHO GCTM will be established under the Ministry of AYUSH.This would be the first and only global outposted Centre (office) for traditional medicine across the globe.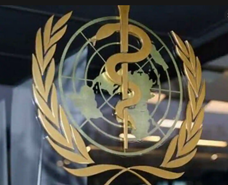 Objectives
To position AYUSH systems across the globe;
To provide leadership on global health matters pertaining to traditional medicine;
To ensure quality, safety and efficacy, accessibility and rational use of traditional medicine;
To develop norms, standards, and guidelines in relevant technical areas, tools and methodologies, for collecting data undertaking analytics, and assess impact; and
To develop specific capacity building and training programmes in the areas of relevance to the objectives and conduct training programmes in campus, residential, or web-based, and through partnerships with the WHO Academy and other strategic partners.
Joint Task Force (JTF)
A Joint Task Force (JTF) is constituted for coordination, execution and monitoring of activities for the establishment of this Centre.Under the ambit of this, an interim office is being established at the ITRA, Jamnagar, Gujarat to execute the identified technical activities and planning of fully functional WHO GCTM.
Interim Office
The interim office is intended to deliver broadly on generation of evidence and innovation, artificial intelligence based solutions for traditional medicine, systematic reviews in collaboration with Cochrane, Global survey on traditional medicine data across WHO GPW 13 (Thirteenth General Programme of Work 2019-2023) and sustainable development goals, traditional medicine socio-cultural and biodiversity heritage with a forward looking approach to sustainable development and management and cross-cutting functions, business operations and administrative processes for the establishment of main office of WHO GCTM.
Significance
WHO-GCTM will identify various challenges faced by countries in regulating, integrating and further positioning traditional medicine.
WHO- GCTM and various other initiatives in collaboration with WHO will aid India in positioning traditional medicine across the globe.
It would provide leadership on all global health matters related to traditional medicine as well as extend support to member countries in shaping various policies related to traditional medicine research, practices and public health.
Cabinet Approves Equity Infusion of Rs.1500 Crore in IREDA
---
On 19th January, 2022, the Cabinet Committee on Economic Affairs (CCEA) approved the equity infusion of Rs.1500 crore in Indian Renewable Energy Development Agency Limited (IREDA).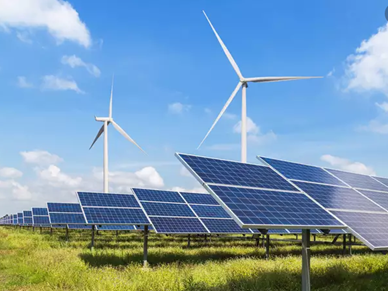 This equity infusion will help in employment generation of approximately 10200 jobs/year and CO2 equivalent emission reduction of approximately 7.49 Million Tonnes CO2/year.
The equity infusion of Rs.1500 crore by Government of India will enable IREDA:

To lend Rs.12000 crore approximately to the RE sector, thus facilitating the debt requirement of RE of additional capacity of approximately 3500-4000 MW.
To enhance its networth which will help it in additional RE financing, thus contributing better to the Government of India's RE targets.
To improve the capital-to-risk weighted assets ratio (CRAR) to facilitate its lending and borrowing operations.
About IREDA
Indian Renewable Energy Development Agency Limited (IREDA) - a mini ratna (Category-1) company under the administrative control of Ministry of New and Renewable Energy (MNRE) - was set up in 1987 to work as a specialised non-banking finance agency for the Renewable Energy (RE) sector.
The broad aim of the Ministry is to develop and deploy new and renewable energy to supplement the energy requirements of the country.
IREDA with more than 34 years of techno-commercial expertise plays a catalytic role in the RE project financing which gives confidence to the FIs/banks to lend in the sector.
'National Innovation Week'
---
From 10th – 16th January, 2022, Ministry of Education (MoE), AICTE and Ministry of Commerce & Industry are jointly organising 'National Innovation Week' as part of 'Azadi Ka Amrit Mahotsav' to commemorate 75 years of India's independence.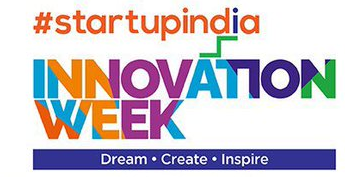 Key Highlights
The Innovation week will highlight various initiatives undertaken to spread awareness to promote innovation and entrepreneurship in India.
75 innovative technologies selected from various programs such as National Innovation Contest, Smart India Hackathon, YUKTI2.0 and Toycathon conducted by the Ministry of Education will participate in e-exhibition and demonstrate their innovations.
Multiple key note sessions and panel discussions will be organized on emerging areas related to innovation and entrepreneurship.
A 2 days long e- Symposium on 'Building Innovation Ecosystem in Educational Institutions' is being held on 11th and 12th January 2022 by the Ministry of Education.
Being held virtually, it will see huge participation from academic institutions, schools, industry, startups and investor community.
The Innovation week will inspire young innovators to solve the problems faced by society through constructive ideas and address upcoming challenges.
It will further encourage educational institutes to focus on building innovation eco-system within their campuses.
With India witnessing an exponential growth in terms of number of startups, concerted efforts to create holistic innovation culture will pave the way for realisation of Atmanirbhar Bharat and a 5 trillion-dollar economy.
The Innovation Week is an opportunity for all innovators to showcase their work and inspire the young minds to take their entrepreneurial journey more seriously so that India can emerge as a global innovation and startup hub.
75th Independence Day: Highlights of PM's Speech
---
Prime Minister of India addressed the nation from the ramparts of the Red Fort for the eighth consecutive time at the 75th Independence Day on 15th August 2021. He touched upon various achievements and future plans in his speech. Highlights of some of them are:
"Sabka Saath, Sabka Vikas, Sabka Vishwas and Sabka Prayaas": The Prime Minister laid the roadmap for the country for the next 25 years, saying "Sabka Saath, Sabka Vikas, Sabka Vishwas and Sabka Prayaas" was very important for the achievement of the nation's goals.
PM Gati Shakti Plan: In a big infrastructural development push, PM announced Rs 100 lakh crore 'Pradhan Mantri Gati Shakti National Master Plan'. The initiative, besides bringing employment opportunities for the youth, would help local manufacturers become competitive globally.
'Amrit Kaal': The PM described next 25 years as 'Amrit Kaal' – an opportune time for the development journey of the country. The purpose of 'Amrit Kaal' is to better the lives of citizens, lessen the development divide between villages and cities, reduce government interference in people's lives, and have the latest technology so that we are not behind any country in the world.
Induction of Girls in Sainik Schools: After the experiment of admitting girls in Sainik schools was carried out in Mizoram, now girls would be given entry into Sainik schools across the country. At present, 33 Sainik schools are operating in the country. Sainik schools are run by the Sainik Schools Society, which is under the administrative control of the Ministry of Defence. The aim of establishing Sainik schools is to prepare the students from an early age for their entry into the Indian armed forces.
Farmers: The government's mantra is 'Chhota kisan bane desh ki shaan'. In the coming years, the Govt. will increase the collective power of the small farmers of the country. They will be provided new facilities.
Rice Fortification: Emphasising that malnutrition is a "hurdle" in the development of women and children, Prime Minister announced fortification of rice distributed under various government schemes including Public Distribution System (PDS) and Mid-Day-Meal scheme by 2024.
National Hydrogen Mission: A National Hydrogen Mission was announced in view of climate change and the government would aim to make India a hub for production and export of green hydrogen.
Self-Reliant in Energy Production: To make India self-reliant in energy production, PM said, "Today, we have to pledge to make India energy independent before completing 100 years of Independence. India has moved towards electric mobility and work is underway on 100% electrification of Indian Railways with the aim of becoming a net-zero carbon emitter by the year 2030."
Coir Geo Textile
---
Coir Geo textiles will be used for construction of rural roads under the Pradhan Mantri Gram Sadak Yojana (PMGSY-III).
The project will be implemented by the National Rural Infrastructure Development Agency (NRIDA) under Union Ministry of Rural Development, Govt. of India.
Background
In March, 2020, the government had announced National Technical Textile Mission and the use of geo-textiles in highways, railways and ports were envisaged in the proposed mission.
Key Points
As per the PMGSY new technology guidelines for road construction, 15% length in each batch of proposals is to be constructed using new technologies.
Out of this 5% roads are to be constructed using Indian Road Congress (IRC) accredited technology. The IRC has now accredited coir Geo textiles for construction of rural roads.
As per these instructions, 5% length of the rural roads under PMGSY-III will be constructed using Coir Geo textiles.
1674 km road will be constructed using Coir Geo textiles in 07 states for which there will be a requirement of One Crore Sq. mtrs of coir Geo-textiles, estimated cost of which would come to Rs.70 Crore.
Impact
The decision will give a big boost to the coir industry especially in these difficult times of COVID-19 pandemic.
Geo Textile
Geo textiles are permeable fabrics which, when used in association with soil, have the ability to separate, filter, reinforce, protect, or drain.
Typically made from polypropylene or polyester, geotextile fabrics come in three basic forms: woven (resembling mail bag sacking), needle punched (resembling felt), or heat bonded (resembling ironed felt).
Applications
Geotextiles and related products have many applications and currently support many civil engineering applications including roads, airfields, railroads, embankments, retaining structures, reservoirs, canals, dams, bank protection, coastal engineering and construction site silt fences or geotube.
Usually geotextiles are placed at the tension surface to strengthen the soil.
These are also used for sand dune armoring to protect upland coastal property from storm surge, wave action and flooding.
Coir Geo Textiles
It a permeable fabric, natural, strong, highly durable, resistant to rots, moulds and moisture, free from any microbial attack, has finally been accepted as a good material for rural road construction.
Totally biodegradable, geo textiles help soil stabilisation and renew vegetation in varying slopes.
Benefits
100% Natural fibre, extracted from coconut husk
Adds organic material to soil
Promotes vegetative growth
Environmentally friendly
Tough, durable, versatile and resilient
High tear-strength resistance
Easy to install/maintain/ patch-up.
Follows the contour of the soil surface.
Hygroscopic properties (absorbing or attracting moisture from the air)
High tensile strength
Pradhan Mantri Gram Sadak Yojana-lll (PMGSY-III)
The Phase III was approved by the Cabinet during July 2019.
Under the PMGSY-III Scheme, it is proposed to consolidate 1,25,000 Km road length in the States.
The duration of the scheme is 2019-20 to 2024-25.
It involves consolidation of Through Routes and Major Rural Links connecting habitations to Gramin Agricultural Markets (GrAMs), Higher Secondary Schools and Hospitals.
The funds would be shared in the ratio of 60:40 between the Centre and State for all States except for 8 North Eastern states and Himachal Pradesh & Uttarakhand for which it is 90:10.
Selection of candidate roads based on the sum total of the marks obtained by particular road on the basis of parameters of population served, market, educational and medical facilities, etc.
Indian Roads Congress (IRC)
The IRC is the Apex Body of Highway Engineers in the country.
It was set up in December, 1934 on the recommendations of the Indian Road Development Committee best known as Jayakar Committee set up by the government with the objective of road development in India.
It provides a national forum for sharing of knowledge and pooling of experience on the entire range of subjects dealing with the construction and maintenance of roads and bridges.
---