WHO Global Centre for Traditional Medicine
---
The Union Cabinet recently approved the establishment of the WHO Global Centre for Traditional Medicine (WHO GCTM) in Jamnagar, Gujarat by signing a Host Country agreement between the Government of India and the World Health Organization (WHO).
The WHO GCTM will be established under the Ministry of AYUSH.This would be the first and only global outposted Centre (office) for traditional medicine across the globe.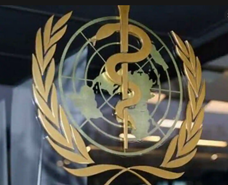 Objectives
To position AYUSH systems across the globe;
To provide leadership on global health matters pertaining to traditional medicine;
To ensure quality, safety and efficacy, accessibility and rational use of traditional medicine;
To develop norms, standards, and guidelines in relevant technical areas, tools and methodologies, for collecting data undertaking analytics, and assess impact; and
To develop specific capacity building and training programmes in the areas of relevance to the objectives and conduct training programmes in campus, residential, or web-based, and through partnerships with the WHO Academy and other strategic partners.
Joint Task Force (JTF)
A Joint Task Force (JTF) is constituted for coordination, execution and monitoring of activities for the establishment of this Centre.Under the ambit of this, an interim office is being established at the ITRA, Jamnagar, Gujarat to execute the identified technical activities and planning of fully functional WHO GCTM.
Interim Office
The interim office is intended to deliver broadly on generation of evidence and innovation, artificial intelligence based solutions for traditional medicine, systematic reviews in collaboration with Cochrane, Global survey on traditional medicine data across WHO GPW 13 (Thirteenth General Programme of Work 2019-2023) and sustainable development goals, traditional medicine socio-cultural and biodiversity heritage with a forward looking approach to sustainable development and management and cross-cutting functions, business operations and administrative processes for the establishment of main office of WHO GCTM.
Significance
WHO-GCTM will identify various challenges faced by countries in regulating, integrating and further positioning traditional medicine.
WHO- GCTM and various other initiatives in collaboration with WHO will aid India in positioning traditional medicine across the globe.
It would provide leadership on all global health matters related to traditional medicine as well as extend support to member countries in shaping various policies related to traditional medicine research, practices and public health.
Cabinet Approves Equity Infusion of Rs.1500 Crore in IREDA
---
On 19th January, 2022, the Cabinet Committee on Economic Affairs (CCEA) approved the equity infusion of Rs.1500 crore in Indian Renewable Energy Development Agency Limited (IREDA).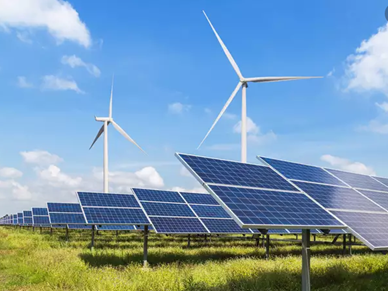 This equity infusion will help in employment generation of approximately 10200 jobs/year and CO2 equivalent emission reduction of approximately 7.49 Million Tonnes CO2/year.
The equity infusion of Rs.1500 crore by Government of India will enable IREDA:

To lend Rs.12000 crore approximately to the RE sector, thus facilitating the debt requirement of RE of additional capacity of approximately 3500-4000 MW.
To enhance its networth which will help it in additional RE financing, thus contributing better to the Government of India's RE targets.
To improve the capital-to-risk weighted assets ratio (CRAR) to facilitate its lending and borrowing operations.
About IREDA
Indian Renewable Energy Development Agency Limited (IREDA) - a mini ratna (Category-1) company under the administrative control of Ministry of New and Renewable Energy (MNRE) - was set up in 1987 to work as a specialised non-banking finance agency for the Renewable Energy (RE) sector.
The broad aim of the Ministry is to develop and deploy new and renewable energy to supplement the energy requirements of the country.
IREDA with more than 34 years of techno-commercial expertise plays a catalytic role in the RE project financing which gives confidence to the FIs/banks to lend in the sector.
'National Innovation Week'
---
From 10th – 16th January, 2022, Ministry of Education (MoE), AICTE and Ministry of Commerce & Industry are jointly organising 'National Innovation Week' as part of 'Azadi Ka Amrit Mahotsav' to commemorate 75 years of India's independence.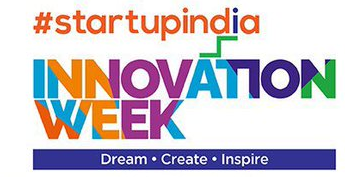 Key Highlights
The Innovation week will highlight various initiatives undertaken to spread awareness to promote innovation and entrepreneurship in India.
75 innovative technologies selected from various programs such as National Innovation Contest, Smart India Hackathon, YUKTI2.0 and Toycathon conducted by the Ministry of Education will participate in e-exhibition and demonstrate their innovations.
Multiple key note sessions and panel discussions will be organized on emerging areas related to innovation and entrepreneurship.
A 2 days long e- Symposium on 'Building Innovation Ecosystem in Educational Institutions' is being held on 11th and 12th January 2022 by the Ministry of Education.
Being held virtually, it will see huge participation from academic institutions, schools, industry, startups and investor community.
The Innovation week will inspire young innovators to solve the problems faced by society through constructive ideas and address upcoming challenges.
It will further encourage educational institutes to focus on building innovation eco-system within their campuses.
With India witnessing an exponential growth in terms of number of startups, concerted efforts to create holistic innovation culture will pave the way for realisation of Atmanirbhar Bharat and a 5 trillion-dollar economy.
The Innovation Week is an opportunity for all innovators to showcase their work and inspire the young minds to take their entrepreneurial journey more seriously so that India can emerge as a global innovation and startup hub.
75th Independence Day: Highlights of PM's Speech
---
Prime Minister of India addressed the nation from the ramparts of the Red Fort for the eighth consecutive time at the 75th Independence Day on 15th August 2021. He touched upon various achievements and future plans in his speech. Highlights of some of them are:
"Sabka Saath, Sabka Vikas, Sabka Vishwas and Sabka Prayaas": The Prime Minister laid the roadmap for the country for the next 25 years, saying "Sabka Saath, Sabka Vikas, Sabka Vishwas and Sabka Prayaas" was very important for the achievement of the nation's goals.
PM Gati Shakti Plan: In a big infrastructural development push, PM announced Rs 100 lakh crore 'Pradhan Mantri Gati Shakti National Master Plan'. The initiative, besides bringing employment opportunities for the youth, would help local manufacturers become competitive globally.
'Amrit Kaal': The PM described next 25 years as 'Amrit Kaal' – an opportune time for the development journey of the country. The purpose of 'Amrit Kaal' is to better the lives of citizens, lessen the development divide between villages and cities, reduce government interference in people's lives, and have the latest technology so that we are not behind any country in the world.
Induction of Girls in Sainik Schools: After the experiment of admitting girls in Sainik schools was carried out in Mizoram, now girls would be given entry into Sainik schools across the country. At present, 33 Sainik schools are operating in the country. Sainik schools are run by the Sainik Schools Society, which is under the administrative control of the Ministry of Defence. The aim of establishing Sainik schools is to prepare the students from an early age for their entry into the Indian armed forces.
Farmers: The government's mantra is 'Chhota kisan bane desh ki shaan'. In the coming years, the Govt. will increase the collective power of the small farmers of the country. They will be provided new facilities.
Rice Fortification: Emphasising that malnutrition is a "hurdle" in the development of women and children, Prime Minister announced fortification of rice distributed under various government schemes including Public Distribution System (PDS) and Mid-Day-Meal scheme by 2024.
National Hydrogen Mission: A National Hydrogen Mission was announced in view of climate change and the government would aim to make India a hub for production and export of green hydrogen.
Self-Reliant in Energy Production: To make India self-reliant in energy production, PM said, "Today, we have to pledge to make India energy independent before completing 100 years of Independence. India has moved towards electric mobility and work is underway on 100% electrification of Indian Railways with the aim of becoming a net-zero carbon emitter by the year 2030."
Coir Geo Textile
---
Coir Geo textiles will be used for construction of rural roads under the Pradhan Mantri Gram Sadak Yojana (PMGSY-III).
The project will be implemented by the National Rural Infrastructure Development Agency (NRIDA) under Union Ministry of Rural Development, Govt. of India.
Background
In March, 2020, the government had announced National Technical Textile Mission and the use of geo-textiles in highways, railways and ports were envisaged in the proposed mission.
Key Points
As per the PMGSY new technology guidelines for road construction, 15% length in each batch of proposals is to be constructed using new technologies.
Out of this 5% roads are to be constructed using Indian Road Congress (IRC) accredited technology. The IRC has now accredited coir Geo textiles for construction of rural roads.
As per these instructions, 5% length of the rural roads under PMGSY-III will be constructed using Coir Geo textiles.
1674 km road will be constructed using Coir Geo textiles in 07 states for which there will be a requirement of One Crore Sq. mtrs of coir Geo-textiles, estimated cost of which would come to Rs.70 Crore.
Impact
The decision will give a big boost to the coir industry especially in these difficult times of COVID-19 pandemic.
Geo Textile
Geo textiles are permeable fabrics which, when used in association with soil, have the ability to separate, filter, reinforce, protect, or drain.
Typically made from polypropylene or polyester, geotextile fabrics come in three basic forms: woven (resembling mail bag sacking), needle punched (resembling felt), or heat bonded (resembling ironed felt).
Applications
Geotextiles and related products have many applications and currently support many civil engineering applications including roads, airfields, railroads, embankments, retaining structures, reservoirs, canals, dams, bank protection, coastal engineering and construction site silt fences or geotube.
Usually geotextiles are placed at the tension surface to strengthen the soil.
These are also used for sand dune armoring to protect upland coastal property from storm surge, wave action and flooding.
Coir Geo Textiles
It a permeable fabric, natural, strong, highly durable, resistant to rots, moulds and moisture, free from any microbial attack, has finally been accepted as a good material for rural road construction.
Totally biodegradable, geo textiles help soil stabilisation and renew vegetation in varying slopes.
Benefits
100% Natural fibre, extracted from coconut husk
Adds organic material to soil
Promotes vegetative growth
Environmentally friendly
Tough, durable, versatile and resilient
High tear-strength resistance
Easy to install/maintain/ patch-up.
Follows the contour of the soil surface.
Hygroscopic properties (absorbing or attracting moisture from the air)
High tensile strength
Pradhan Mantri Gram Sadak Yojana-lll (PMGSY-III)
The Phase III was approved by the Cabinet during July 2019.
Under the PMGSY-III Scheme, it is proposed to consolidate 1,25,000 Km road length in the States.
The duration of the scheme is 2019-20 to 2024-25.
It involves consolidation of Through Routes and Major Rural Links connecting habitations to Gramin Agricultural Markets (GrAMs), Higher Secondary Schools and Hospitals.
The funds would be shared in the ratio of 60:40 between the Centre and State for all States except for 8 North Eastern states and Himachal Pradesh & Uttarakhand for which it is 90:10.
Selection of candidate roads based on the sum total of the marks obtained by particular road on the basis of parameters of population served, market, educational and medical facilities, etc.
Indian Roads Congress (IRC)
The IRC is the Apex Body of Highway Engineers in the country.
It was set up in December, 1934 on the recommendations of the Indian Road Development Committee best known as Jayakar Committee set up by the government with the objective of road development in India.
It provides a national forum for sharing of knowledge and pooling of experience on the entire range of subjects dealing with the construction and maintenance of roads and bridges.
---