Fatima Sheikh: India's first Muslim Woman Teacher

---
Fatima Sheikh: India's first Muslim Woman Teacher
---
On 9th January 2022, Google celebrated educator and feminist icon Fatima Sheikh, who is widely considered to be India's first Muslim woman teacher, with a doodle.
Sheikh, with social reformers Jyotirao and Savitribai Phule, co-founded the Indigenous Library in 1848, one of India's first schools for girls.
She met great resistance from the dominant classes who attempted to humiliate those involved in the Satyashodhak movement.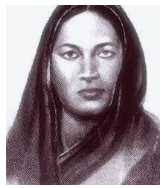 Satyashodhak Samaj
Satyashodhak Samaj was a social reform society founded by Jyotiba Phule in Pune, Maharashtra, on 24 September 1873. It espoused a mission of education and increased social rights and political access for underprivileged groups, focused especially on women, Shudras, and Dalits, in Maharashtra. The Samaj disbanded during the 1930s as leaders left to join the Indian National Congress party.
The Indian government shone new light on Fatima Sheikh's achievements in 2014 by featuring her profile in Urdu textbooks alongside other trailblazing educators.