Urjit Patel appointed as Vice-President of AIIB
---
Urjit Patel appointed as Vice-President of AIIB
---
Former Reserve Bank of India (RBI) governor Urjit Patel has been appointed as a vice-president of the Asian Infrastructure Investment Bank (AIIB), a Beijing based multilateral development bank.
He will succeed outgoing Vice President D J Pandian.
He will be one of the five Vice Presidents of the AIIB with a three-year tenure.
Urjit Patel was the 24th Governor of the Reserve Bank of India (RBI) succeeding Raghuram Rajan in September 2016 and was with RBI till December 2018.
Jin Liqun is a Chinese politician, banker, and professor is the current President of AIIB.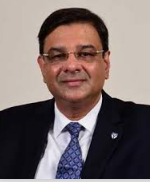 AIIB & India
India is a founding member of the Asian Infrastructure Investment Bank (AIIB) with the 2nd highest voting share after China.
India has emerged as AIIB's biggest beneficiary by obtaining $6.8 billion funding for 29 projects.
AIIB has funded projects across sectors in India especially in transport and energy sectors. In December, AIIB approved the $150 million "Chennai City Partnership: Sustainable Urban Service Program" aiming to strengthen institutions and improve the quality and financial sustainability of selected urban services in Chennai.
Also, the AIIB and the Asian Development Bank (ADB) in Manila are processing a $2 billion loan request from India to purchase 667 million Covid-19 jabs.
Members of AIIB
Except the US and Japan, most of the developed and developing countries have joined the bank. In late December, the AIIB approved the application of Iraq to join, becoming the bank's 51st regional member to bring its membership to 105.