Current Affairs - Indian Economy
India Post Payments Bank (IPPB), a 100% government owned entity under Department of Posts (DoP) announced the launch of Fincluvation – a joint initiative to collaborate with Fintech Startup community to co-create and innovate solutions for financial inclusion.
India made rapid strides in FINTECH space in Global Tech world with leading innovations like UPI, Aadhaar. Fincluvation is a step in this direction, an Industry first initiative to create a powerful platform to mobilize the start-up community towards building meaningful financial products aimed at financial inclusion.
Fincluvation will be a permanent platform of IPPB to co-create inclusive financial solutions with participating start-ups.

Fincluvation invites startups to Participate, Ideate, Develop and Market intuitive and tailored products and services that can be taken to the customers. Startups are encouraged to develop solutions aligned with any of the following tracks-

Creditization - Develop Innovative & Inclusive credit products aligned with the use cases of target customers and take them to their doorsteps through Postal network.
Digitization - Bring convenience through convergence of traditional services with Digital Payment Technologies such as making the traditional Money Order service as Interoperable Banking service.
Any Market-led solutions that can help solve any other problem relevant to IPPB and/or DoP in serving the target customers.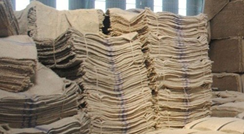 On 10th November 2021, the Union Government has approved Reservation norms for mandatory use of jute in packaging for the Jute Year 2021-22 (1st July, 2021 to 30th June, 2022).
Provisions
The mandatory packaging norms approved for Jute Year 2021-22 provide for 100% reservation of the foodgrains and 20% of sugar to be compulsorily packed in jute bags.
Jute Industry in India
The Jute industry occupies an important place in the national economy of India in general and Eastern Region in particular i.e. West Bengal, Bihar, Odisha, Assam, Tripura, Meghalaya, Andhra Pradesh and Telangana.
It is one of the major industries in the eastern region, particularly in West Bengal.
Production
Average Production of Jute Sacking Bags is about 30 lakhs bales (9 lakh MT) and Government is committed to ensure complete take off of the sacking production of the jute bags in order to protect the interest of Jute farmers, workers and persons engaged in the Jute Industry.
Consumption
75% of the total production of the Jute Industry is Jute Sacking Bags of which 90% is supplied to the Food Corporation of India (FCI) and State Procurement Agencies (SPAs) and remaining is exported/sold directly.
Government purchases Jute sacking bags worth approximately Rs. 8,000 Cr. every year, for packing of foodgrains, hence ensures guaranteed market for the produce of Jute Farmers and Workers.
Benefits of Reservation Norms
The reservation norms under the Jute Packaging Material Act (JPM Act) provide for direct employment to 3.7 lakh workers and 40 lakh farmers in the Jute Sector.
Reservation for packaging in jute packaging material consumed around 66.57% of the raw jute produced in the country (in 2020-21).
It will help protect the environment because jute is natural, biodegradable, renewable & reusable fibre and hence fulfills all sustainability parameters.
About JPM Act, 1987
JPM Act, 1987 protects the interest of Jute farmers, workers and persons engaged in jute goods' production.
For engaging the youth in promoting entrepreneurship leading to the economic development of the country, the Ministry of Micro, Small & Medium Enterprises (MSME) has launched "SAMBHAV", a National Level Awareness Programme-2021.
The mass outreach program will be a one-month long initiative under the Ministry of MSME in which students from different colleges/ITIs from all parts of the country will be encouraged by 130 field offices of the Ministry to take up entrepreneurship.
During the campaign the college students will be made aware of the various schemes being implemented by the Ministry of MSME through Audio/Video film presentations.
Awareness programs will be conducted in more than 1,300 colleges across the country in which 1,50,000 students are expected to participate.
42 applicants with committed investment of Rs 4,614 crore have been provisionally selected as beneficiaries under the PLI scheme.
The selected applicants include 26 for Air Conditioner manufacturing with committed investments of Rs. 3,898 crore and 16 for LED Lights manufacturing with committed investments of Rs. 716 crore.
The approved investments of Rs. 4,614 crore are likely to generate net incremental production of around Rs. 81,254 crore and direct employment of about 44 thousand people.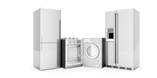 PLI Scheme
Government of India has given approval to introduce the Production-Linked Incentive (PLI) Scheme for 13 key sectors with total outlay of Rs. 1,97,291crore.
Department for Promotion of Industry & Internal Trade (DPIIT) is coordinating the implementation of all PLI Schemes. DPIIT is also the nodal department for the PLI Scheme for White Goods - Air Conditioners and LED lights sector - with an outlay of Rs. 6,238 crore.
On 27th September 2021, the Ministry of Food Processing Industries, in association with the Ministry of Housing and Urban Affairs, under the Pradhan Mantri Formalisation of Micro food processing Enterprises (PMFME) Scheme, virtually launched the Seed Capital Module on Deendayal Antyodaya Yojana-National Urban Livelihoods Mission (DAY-NULM) MIS Portal for seed capital assistance to members of urban Self Help Groups working in the food processing sector in India.
The seed capital portal can be accessed by Self Help Groups to avail the seed capital assistance of Rs.40,000 per SHG member under the PMFME Scheme.
Urban SHG members which are engaged in Food Processing activities would be sensitized and motivated about the PMFME scheme to avail the benefits of seed capital for purchasing small tools and working capital.
Launched under the Aatmanirbhar Bharat Abhiyan, the PMFME Scheme aims to enhance the competitiveness and promote formalization of the unorganized micro—food processing enterprises in India. The scheme aims to empower the self-help groups by:

Seed capital support of Rs.40,000 per SHG member;
Credit linked subsidy for capital investment up to 35% with a ceiling of Rs. 10 lakh;
Credit linked grantsupport up to 35% for establishing common infrastructure;
Handholding support for DPR preparation and;
Capacity building and training support.
About the PMFME Scheme
Launched under the Aatmanirbhar Bharat Abhiyan, the Pradhan Mantri Formalisation of Micro food processing Enterprises (PMFME) Scheme is a centrally sponsored scheme
It aims to enhance the competitiveness of existing individual micro-enterprises in the unorganized segment of the food processing industry and promote formalization of the sector and provide support to Farmer Producer Organizations, Self Help Groups, and Producers Cooperatives along their entire value chain.
With an outlay of Rs.10,000 crore over a period of five years from 2020-21 to 2024-25, the scheme envisions to directly assist the 2,00,000 micro food processing units for providing financial, technical, and business support for upgradation of existing micro food processing enterprises.

On 27th September 2021, the Ministry of Labour and Employment released the report of first quarter of Quarterly Employment Survey (QES) part (April to June 2021), of the All-India Quarterly Establishment-based Employment Survey (AQEES) prepared by the Labour Bureau.
The AQEES has been taken up by the Labour Bureau to provide frequent (quarterly) updates about the employment and related variables of establishments, in both organised and unorganised segments of nine selected sectors. These sectors altogether account for a majority of the total employment in the non-farm establishments. These nine selected sectors are Manufacturing, Construction, Trade, Transport, Education, Health, Accommodation and Restaurant, IT/ BPO and Financial Services.
Findings
Total Employment: The estimated total employment in the nine selected sectors from the first round of QES is 3 crores and 8 lakhs approximately against a total of 2 crores and 37 lakhs in these sectors taken collectively, as reported in the sixth Economic Census (2013-14) reflecting a growth rate of 29 percent.
Sectoral Performance: Of the total employment estimated in the selected nine sectors, Manufacturing accounts for nearly 41 percent followed by Education with 22 percent, and Health 8 percent. Trade as well as and IT/BPO each engaged 7 percent of the total estimated number of workers.
Pandemic Induced Employment Retrenchment/ Decline: It was found that the impact was evident in 27 percent of the establishments however the silver lining was that 81 percent of the workers received full wages during the lock-down period (March 25–June 30, 2020).
Key Highlights of the first round of Quarterly Employment Survey
Impressive Growth: The most impressive growth of 152 percent has been recorded in the IT/BPO sector, while growth rates in Health is 77 percent, in Education it is 39 percent, in Manufacturing it is 22 percent, in Transport it is 68 percent and in Construction it is 42 percent . However, employment in Trade came down by 25 percent and in Accommodation & Restaurant the decline was by 13 percent. Financial services saw a growth rate in employment of 48 percent.
No of Workers to Establishment: Nearly 90 percent of the establishments have been estimated to work with less than 100 workers, the corresponding figure during EC 6 being 95 percent. Nearly 35 percent of the IT/ BPO establishments worked with at least 100 workers, including about 13.8 percent engaging 500 workers or more. In the Health sector, 18 percent of the establishments had 100 or more workers.
Participation of Female Workers: The over-all participation of female workers stood at 29 percent, slightly lower than 31 percent reported during 6th EC.
Regular & Casual Workers: Regular workers constitute 88 percent of the estimated workforce in the nine selected sectors, with only 2 percent being casual workers. However, 18 percent of workers in the Construction sector are contractual employees and 13 percent are casual workers.
Formal/Non-Formal Establishments: Only 9 percent of the establishments (with at least 10 workers) were not registered with any authority or under any act. While 26 percent of all the establishments were registered under the Companies Act with 71 percent registration in IT/ BPO, 58 percent registration in Construction, 46 percent in Manufacturing, 42 percent in Transport, 35 percent in Trade and 28 percent in Financial Services.
Skill Training: Around 18 percent of the establishments have provision of on-job skill training programmes.
On 22 September 2021, the Ministry of Commerce & Industry launched National Single Window System.
DPIIT (Department for Promotion of Industry and Internal Trade) along with Invest India have developed the portal as a National Single Window System (NSWS) to provide a single platform to enable investors to identify and obtain approvals and clearances needed by investors, entrepreneurs, and businesses in India.
The system is envisioned to address information asymmetry, duplication of information submitted across platforms and authorities and inefficient tracking of approvals and registration faced by investors.
Services (Online) provided by NSWS
Know Your Approval (KYA) Service: An intelligent information wizard that generates a list of approvals required by any business to commence operations. It does so by asking the investor a series of dynamic questions about their planned business activities and identifies the applicable approvals basis the responses provided. The questionnaire, simple and user friendly on the surface, has a complex, automated logic built into it to sieve through hundreds of approvals, and shortlists only those relevant to the specific investor or entrepreneur. This service is only for guidance purposes and does not constitute any legal advice.
Common Registration Form: To ensure a single point of submission of information and documents across Ministries and States, a unified information capturing system along with a common registration form has been introduced. Information is auto-populated on forms, eliminating the need to fill in the same information again.
State Registration Form: Enables investor to have seamless single click access to respective State Single Window System.
Applicant Dashboard: Provides a single online interface to apply, track and respond to the queries pertaining to approvals and registrations across ministries and States.
Document Repository: It is an online centralized storage service for investors to enable one-time document submission and use the same across multiple approvals. This eliminates the need to submit documents at multiple portals.
E-Communication Module: Enables online response to queries and clarification requests related to applications by Ministries and States.
On 30th August the Department of Expenditure, Ministry of Finance has released an amount of Rs. 13,385.70 crore to 25 States for providing grants to the Rural Local Bodies. This Grant-in-aid is the 1st installment of Tied grants of the year 2021-22.
The grants have been released as per the recommendations of the 15th Finance Commission.
Tied Grants
Tied grants are released to the Rural Local Bodies (RLBs) for improving two critical services namely
(i)Sanitation and maintenance of open-defecation free (ODF) status, and
(ii)Supply of drinking water, rain water harvesting and water recycling.
Out of the total Grant-in-aid allocated for Panchayati Raj institutions, 60 percent is 'Tied Grant'. It's earmarked for national priorities like drinking water supply, rainwater harvesting and sanitation.
Remaining 40 percent is 'Untied Grant' and is to be utilized at the discretion of the Panchayati Raj institutions for location specific felt needs, except for payment of salaries.
Tied grants are meant to ensure availability of additional funds to the Rural Local Bodies over and above the funds allocated by the Centre and the State for sanitation and drinking water under the Centrally Sponsored Schemes.
The States are required to transfer the grants to the Rural Local Bodies within 10 working days of their receipt from the Union Government. Any delay beyond 10 working days requires the State Governments to release the grants with interest.
Recently India unveiled the Account Aggregator (AA) network, a financial data-sharing system that could revolutionize investing and credit, giving millions of consumers greater access and control over their financial records and expanding the potential pool of customers for lenders and fintech companies.
Account Aggregator empowers the individual with control over their personal financial data, which otherwise remains in silos.
This is first step towards bringing open banking in India and empowering millions of customers to digitally access and share their financial data across institutions in a secure and efficient manner.
The Account Aggregator system in banking has been started off with eight of the India's largest banks. The Account Aggregator system can make lending and wealth management a lot faster and cheaper.
What is an Account Aggregator?
An Account Aggregator (AA) is a type of RBI regulated entity (with an NBFC-AA license) that helps an individual securely and digitally access and share information from one financial institution they have an account with to any other regulated financial institution in the AA network. Data cannot be shared without the consent of the individual.
There will be many Account Aggregators an individual can choose between.
Account Aggregator replaces the long terms and conditions form of 'blank cheque' acceptance with a granular, step by step permission and control for each use of your data.
How will the new Account Aggregator network improve an average person's financial life?
India's financial system involves many hassles for consumers today -- sharing physical signed and scanned copies of bank statements, running around to notarise or stamp documents, or having to share your personal username and password to give your financial history to a third party. The Account Aggregator network would replace all these with a simple, mobile-based, simple, and safe digital data access & sharing process. This will create opportunities for new kinds of services -- eg new types of loans.
The individual's bank just needs to join the Account Aggregator network. Eight banks already have -- four are already sharing data based on consent (Axis, ICICI, HDFC, and IndusInd Banks) and four are going to be able to shortly (State Bank of India, Kotak Mahindra Bank, IDFC First Bank, and Federal Bank).
How is Account Aggregator different to Aadhaar eKYC data sharing, credit bureau data sharing, and platforms like CKYC?
Aadhaar eKYC and CKYC only allow sharing of four 'identity' data fields for KYC purposes (eg name, address, gender, etc). Similarly, credit bureau data only shows loan history and/or a credit score. The Account Aggregator network allows sharing of transaction data or bank statements from savings/deposit/current accounts.
What kind of data can be shared?
Today, banking transaction data is available to be shared (for example, bank statements from a current or savings account) across the banks that have gone live on the network.
Gradually the AA framework will make all financial data available for sharing, including tax data, pensions data, securities data (mutual funds and brokerage), and insurance data will be available to consumers. It will also expand beyond the financial sector to allow healthcare and telecom data to be accessible to the individual via AA.
Can AAs view or 'aggregate' personal data? Is the data sharing secure?
Account Aggregators cannot see the data; they merely take it from one financial institution to another based on an individual's direction and consent. Contrary to the name, they cannot 'aggregate' your data. AAs are not like technology companies which aggregate your data and create detailed profiles of you.
The data AAs share is encrypted by the sender and can be decrypted only by the recipient. The end to end encryption and use of technology like the 'digital signature' makes the process much more secure than sharing paper documents.
Can a consumer decide they don't want to share data?
Yes. Registering with an AA is fully voluntary for consumers. If the bank the consumer is using has joined the network, a person can choose to register on an AA, choose which accounts they want to link, and share their data from one of their accounts for some specific purpose to a new lender or financial institution at the stage of giving 'consent' via one of the Account Aggregators. A customer can reject a consent to share request at any time. If a consumer has accepted to share data in a recurring manner over a period (e.g. during a loan period), it can also be revoked at any time later as well by the consumer.
If a consumer has shared my data once with an institution, for how long can they use it?
The exact time period for which the recipient institution will have access will be shown to the consumer at the time of consent for data sharing.
How can a customer get registered with an AA?
You can register with an AA through their app or website. AA will provide a handle (like username) which can be used during the consent process.
Today, four apps are available for download (Finvu, OneMoney, CAMS Finserv, and NADL) with operational licenses to be AAs. Three more have received in principle approval from RBI (PhonePe, Yodlee, and Perfios) and may be launching apps soon.
Does a customer need to register with every AA?
No, a customer can register with any AA to access data from any bank on the network.
Does a customer need to pay the AA for using this facility?
This will depend on the AA. Some AAs may be free because they are charging a service fee to financial institutions. Some may charge a small user fee.
What new services can a customer access if their bank has joined the AA network of data sharing?
The two key services that will be improved for an individual is access to loans and access to money management. If a customer wants to get a small business or personal loan today, there are many documents that need to be shared with the lender. This is a cumbersome and manual process today, which affects the time taken to procure the loan and access to a loan. Similarly, money management is difficult today because data is stored in many different locations and cannot be brought together easily for analysis.
Through Account Aggregator, a company can access tamper-proof secure data quickly and cheaply, and fast track the loan evaluation process so that a customer can get a loan. Also, a customer may be able to access a loan without physical collateral, by sharing trusted information on a future invoice or cash flow directly from a government system like GST or GeM.
The Government has approved Production Linked Incentive (PLI) Scheme for Textiles - for MMF Apparel, MMF Fabrics and 10 segments/ products of Technical Textiles with a budgetary outlay of Rs. 10,683 crore.
PLI scheme for Textiles will promote production of high value MMF Fabric, Garments and Technical Textiles in country. The incentive structure has been so formulated that industry will be encouraged to invest in fresh capacities in these segments. This will give a major push to growing high value MMF segment which will complement the efforts of cotton and other natural fibre-based textiles industry in generating new opportunities for employment and trade, resultantly helping India regain its historical dominant status in global textiles trade.
The Technical Textiles segment is a new age textile, whose application in several sectors of economy, including infrastructure, water, health and hygiene, defense, security, automobiles, aviation, etc. will improve the efficiencies in those sectors of economy. Government has also launched a National Technical Textiles Mission in the past for promoting R&D efforts in that sector. PLI will help further, in attracting investment in this segment.
There are two types of investment possible with different set of incentive structure:
Any person, (which includes firm / company) willing to invest minimum Rs. 300 Crore in Plant, Machinery, Equipment and Civil Works (excluding land and administrative building cost) to produce products of Notified lines (MMF Fabrics, Garment) and products of Technical Textiles, shall be eligible to apply for participation in first part of the scheme.
In the second part any person, (which includes firm / company) willing to invest minimum Rs. 100 Crore shall be eligible to apply for participation in this part of the scheme.
In addition, priority will be given for investment in Aspirational Districts, Tier 3, Tier 4 towns, and rural areas and due to this priority Industry will be incentivized to move to backward area. This scheme will positively impact especially States like Gujarat, UP, Maharashtra, Tamilnadu, Punjab, AP, Telangana, Odisha, etc.
Highlights
With this, India is poised to regain its dominance in Global Textiles Trade.
Leveraging Economies of Scale, the scheme will help Indian companies to emerge as Global Champions.
Help create additional employment of over 7.5 lakh people directly and several lakhs more for supporting activities.
Scheme will also pave the way for participation of women in large numbers.
Incentives worth Rs. 10,683 crore will be provided to industry over five years.
It is expected that this scheme will result in fresh investment of above Rs 19,000 crore and additional production turnover of over Rs.3 lakh crore in five years.
Higher priority for investment in Aspirational Districts & Tier 3/4 towns.
Scheme will positively impact especially States like Gujarat, UP, Maharashtra, Tamil Nadu, Punjab, AP, Telangana, Odisha etc.