Sonali Singh given charge of Controller General of Accounts
---
Sonali Singh given charge of Controller General of Accounts
---
The centre has given the charge the Controller General of Accounts (CGA), Department of Expenditure, Ministry of Finance to Sonali Singh, Additional Controller General of Accounts, after superannuation of Dipak Dash.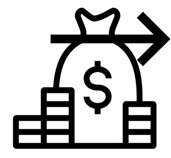 About Controller General of Accounts
CGA is the Principal Advisor on Accounting matters to the Union Government.
Controller General of Accounts derives his mandate from Article 150 of the Constitution. This statutory mandate as incorporated in the Allocation of Business Rules 1961 brings out the duties and responsibilities of CGA.
Responsibilities
Responsible for establishing and managing a technically sound Management Accounting System.
Responsible for preparation and submission of the accounts of the Union Government.
Responsible for exchequer control and internal audits.
It reconciles cash balance of the Centre with Reserve Bank of India (RBI) and annual accounts of the central government.