IIT-K develops Novel Nanoparticles for Crop Protection
---
IIT-K develops Novel Nanoparticles for Crop Protection
---
A team of researchers from Indian Institute of Technology-Kanpur, ICAR-Indian Institute of Rice Research and University of Hyderabad has developed a Novel Nanoparticle-based Bio-Degradable-Carbonoid-Metabolite (BioDCM) that can protect agricultural crops from fungal and bacterial infections.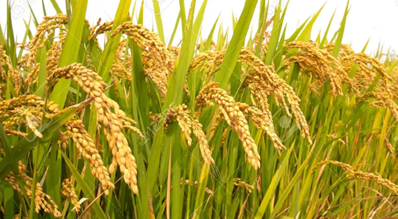 About the Technology
The Nano particles (Bio-DCM) are protective biological alternative of certain microbial metabolites that can be used to enhance crop protection against various diseases.
This nano-bio-pesticide is developed to produce biodegradable nanoparticle system of the secondary metabolite from the fungus Trichoderma asperellum Strain TAIK1.
The invention uses microwave radiation for synthesis.
The preparation protocol of BioDCM-NPs is novel and found to be effective against bacteria Xanthomonas oryzae pv. oryzae whose major host is rice.
Application
The technology can be used as an antimicrobial agent in agricultural crops as well as a carbon enrichment source for the soil.
Some Key Advantages of the Invention
Precise target action;
Can be active at low concentration;
Has similar advantages like chemical pesticides but is safe and biodegradable;
Can offer multiple actions as bio pesticide and phyto-stimulant;
Fast in action as it is applied in bioactive forms; and
Protects the active compound from high temperature.
Significance
Natural products are in great demand for plant protection in organic agriculture and export-oriented products. The bio formulation is established to be a potent natural inhibitor in suppressing the growth and development of soil-based plant pathogens, including fungi and bacteria.
It helps the crops defend themselves by eliciting defence and meet demands for better productivity.
The invention also helps overcome some shortcomings such as less control on bioavailability, pre-mature degradation and absorption by the crops, thus, making it a feasible option for farmers.