IOC launches first OVEP in India
---
IOC launches first OVEP in India
---
On 24th May 2022, the International Olympic Committee (IOC) launched the first Olympic Values Education Programme (OVEP) in India, with the Olympism-themed curriculum being integrated into the school education system in the state of Odisha.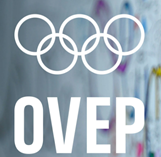 In its first year, the programme aims to impact 32,000 children enrolled in 90 schools in the cities of Bhubaneswar and Rourkela and, once in full swing, it will reach around 7 million children.
About OVEP
The Olympic Values Education Programme (OVEP) is based on the Olympic philosophy that learning takes place through the balanced development of body and mind.
The Olympic Values Education Programme is a series of free and accessible teaching resources created by the IOC, to complement academic curricula using the context of Olympic sports and the core principles of Olympism.
Participants are encouraged to experience values-based learning and to assume the responsibilities of good citizenship. OVEP communicates the long-term benefits of sport and physical activity through an understanding of Olympism and its impact on individual health, enjoyment, and social interaction.