22nd Law Commission of India
---
22nd Law Commission of India
---
On 7th November 2022, the Union Govt. has constituted the 22nd Law Commission of India.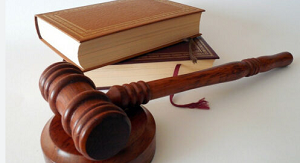 Composition
Chairman: Justice (retd.) Rituraj Awasthi, former Chief Justice of Karnataka High Court, will head the Law Commission of India.
Members (5): Justice KT Sankaran, Prof. Anand Paliwal, Prof. DP Verma, Prof.(Dr) Raka Arya and Shri M. Karunanithi
Mandate
The Commission shall, among other things, "identify laws which are no longer needed or relevant and can be immediately repealed; examine the existing laws in the light of Directive Principles of State Policy and suggest ways of improvement and reform and also suggest such legislations as might be necessary to implement the Directive Principles and to attain the objectives set out in the Preamble of the Constitution"; and "revise the Central Acts of general importance so as to simplify them and remove anomalies, ambiguities and inequities".
Tenure
An official release at the time of Cabinet clearance had said the Commission would have a tenure of three years from the date of publication of the Order of Constitution in the Official Gazette.
About Law Commission of India
The Law Ministry describes the Law Commission of India as an executive body that is constituted by a notification of the Government of India, with definite terms of reference to carry out research in the field of law.
The Commission makes recommendations to the Government (in the form of Reports) as per its terms of reference.
Brief History of the Commission
Pre-Independence
The first Law Commission was established during colonial rule in India, by the East India Company under the Charter Act of 1833, and was presided by Lord Macaulay.
After that, three more Commissions were established in pre-independent India.
After Independence
The first Law Commission of independent India was established in 1955.
The Chairman of this commission was Mr. M. C. Setalvad, who was also the First Attorney General of India.
The last chairman of the Law Commission (21st) was retired Supreme Court judge, Justice B.S. Chauhan, who completed his tenure on 31 August 2018.