News Crux Persons In News
French Honour to Carnatic Vocalist Aruna Sairam
---
Carnatic vocalist, composer, collaborator, humanitarian and speaker Aruna Sairam has been honoured with the French government's highest honour- Chevalier de l'Ordre des Arts et des award.

Aruna Sairam has been selected for this award not just for her singing prowess, but also for her contribution towards development of the Indo-France relationship.
News Crux Persons In News
EK Janaki Ammal
---
The 125th birth anniversary of Edavalath Kakkat Janaki Ammal, a pioneering botanist and the first Indian woman to be awarded a PhD in the botanical sciences was observed on 4 November 2022.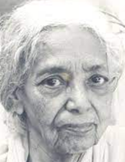 Janaki Ammal is known widely for her contributions to science – in the field of genetics, cytology, evolution, and more.
She was recently the inspiration for Savithri Preetha Nair, who wrote the scientist's biography 'Chromosome Woman, Nomad Scientist: E K Janaki Ammal, A Life 1897-1984'.
She worked on making several intergeneric and interspecific hybrids involving sugarcane and related grass species.
These works were highly significant, as she is believed to have been responsible for creating sugarcane hybrids that yielded sweeter sugar.
Along with C.D. Darlington, she authored 'The Chromosome Atlas of Cultivated Plants' in 1945 which contained her work on many species.
To honour her work, the Royal Horticultural Society named a variety of Magnolia blossoms after her – the Magnolia Kobus Janaki Ammal.
News Crux Important Days/Weeks
11 December: 'Bharatiya Bhasha Divas'
---
The University Grants Commission has recently written to vice-chancellors and principals of all universities and colleges to observe 11th December as 'Bharatiya Bhasha Divas'.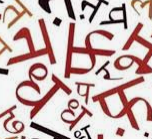 The move of the UGC comes after recommendations of a committee - Bharatiya Bhasha Samiti - which was formed in 2021 by the Education Ministry to promote Indian languages. Chamu Krishna Shastry is the chairperson of the language committee.
The committee has proposed to observe December 11 as 'Bharatiya Bhasha Diwas' or 'Bharatiya Bhasha Utsav' on the birth anniversary of poet Subramania Bharati, a pioneer of modern Tamil poetry who penned songs to kindle patriotism during the Independence movement.
The reason behind choosing the birth anniversary of Bharati to observe the day is "Bharati in his time was considered to be the bridge between the North and the South. Observing his Jayanti as Bharatiya Bhasha Utsav day would once again strengthen the national unity.
News Crux Obituary
Jamshed J Irani – 'Steel Man of India' Passed Away
---
Jamshed J Irani, the "Steel Man of India" who "reinvented" Tata Steel and made it the "lowest-cost steel producer in the world" competing in the international market, passed away on 31 October 2022.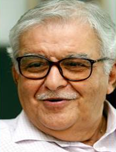 Irani, conferred with the Padma Bhushan in 2007 for his contribution to industry.
Irani also received an honorary knighthood from Queen Elizabeth II in 1997 for his contributions to India-British trade and cooperation.
News Crux Obituary
Women's Empowerment Activist Elaben Bhatt Passed Away
---
Elaben Bhatt, noted Gandhian, leading women's empowerment activist and renowned founder of the Self-Employed Women's Association (SEWA) has passed away on 2nd November 2022.

She was globally recognised as a woman leader and was honoured with the Padma Bhushan, Ramon Magsaysay award, and the Indira Gandhi Peace Prize, among other accolades.
Elaben was the Chairperson of Sabarmati Ashram and recently resigned as the Chancellor of Mahatma Gandhi-founded Gujarat Vidhyapith.
In 2007, she became the part of a group of world leaders called the Elders, founded by Nelson Mandela to promote human rights and peace across the world.
She was also a Member of the Rajya Sabha and of the Planning Commission of India in the 1980s.
She served in many international organisations, including Women's World Banking, a global network of microfinance organisations, of which she was co-founder and had served as Chairperson. She also served as an advisor to the World Bank, and addressed the United Nations General Assembly.
---