Current News International India And Its Bilateral Relations
First-ever Security, Defence Dialogue between India-EU
---
India held the first-ever Security and Defence Consultations with European Union on 10th June 2022 at Brussels, capital city of Belgium.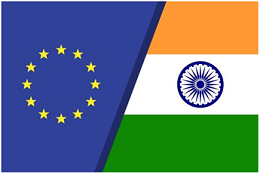 The two sides reviewed the entire gamut of their defence relations and evolving security situation in Europe, India's neighbourhood and the Indo-Pacific.
The two sides also discussed various means of increasing India-EU cooperation on maritime security, implementation of the European code of conduct on arms export to India's neighborhood, cooperation in co-development and co-production of defence equipment, including India's participation in Permanent Structured Cooperation (PESCO) in the area of security and defence policy.
Both sides agreed to increase India-EU defence and security cooperation as an important pillar of the bilateral strategic relations.
The next consultations will be held in Delhi at a mutually agreed convenient time.
India-EU: Recent Initiatives
Maritime Security Dialogue
The two sides have a number of positive developments in the area of security and defence cooperation in recent years, including the establishment of a regular maritime security dialogue, which met for the second time in February 2022.
Defence Exercise
The first-ever joint naval exercise between India and the EU was held during 18-19 June 2021 in the Gulf of Aden.
India-EU FTA
India and the EU are set to formally restart negotiations for a free trade agreement (FTA) soon.
India-EU FTA negotiations had been on the back burner after they were started in May 2013. However, an anti-China sentiment and the need for de-risking the supply chain amid geopolitical uncertainties have reignited several stalled trade talks this year.
Commerce and industry minister Piyush Goyal had said that India will conclude a FTA with the 27-nation group by next year.
Permanent Structured Cooperation (PESCO)
The Permanent Structured Cooperation (PESCO) is the part of the European Union's (EU) security and defence policy (CSDP) in which 25 of the 27 national armed forces pursue structural integration.
Based on Article 42.6 and Protocol 10 of the Treaty on European Union, introduced by the Treaty of Lisbon in 2009, PESCO was first initiated in 2017.
PESCO is similar to enhanced co-operation in other policy areas, in the sense that integration does not require that all EU member states participate.
News Crux Important Days/Weeks
16 June: International Day of Family Remittances
---
The International Day of Family Remittances (IDFR) is observed on 16 June.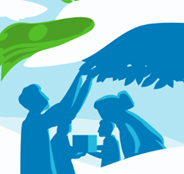 This year's theme for the observance is "Recovery and resilience through digital and financial inclusion".
The IDFR recognizes more than 200 million migrant workers, women and men, who send money home to over 800 million family members.
This day highlights the great resilience of migrant workers in the face of economic insecurities, natural and climate related disasters and a global pandemic.
The IDFR is now globally recognized and is a key initiative in the Global Compact for Safe, Orderly and Regular Migration (Objective 20), which urges the reduction of transfer costs and greater financial inclusion through remittances.
Remittances, or "cross-border person-to-person payments of relatively small value," serve as a vital lifeline to the developing world.
These resources prove transformational for both households and local communities, enabling many families to achieve their 'own SDGs.'
News Crux Important Days/Weeks
15 June: World Elder Abuse Awareness Day
---
World Elder Abuse Awareness Day is observed on June 15 every year to raise awareness about abuse and neglect of older persons and raise awareness of the cultural, social, economic, and demographic processes affecting elder abuse and neglect.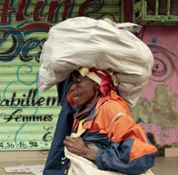 The theme of this year's observance is "Combatting Elder Abuse".
This year, World Elder Abuse Awareness Day (WEAAD) coincides with two important events:

The first is the start of the United Nations Decade of Healthy Ageing (2021-2030).
The second is the 20th milestone of the Second World Assembly on Ageing and the fourth review and appraisal of the implementation of the Madrid International Plan of Action on Ageing (MIPAA).

MIPAA represents the first time Governments agreed to link questions of ageing to other frameworks for social and economic development and human rights. The 159 Member States who signed onto the MIPAA reaffirmed the commitment to spare no effort to protect human rights and fundamental freedoms, including the right to development.
News Crux Miscellaneous
First Private Train under 'Bharat Gaurav Scheme' Launched
---
The Indian Railways' Southern Railway zone began the maiden service of privately-run 'Bharat Gaurav Trains' from Coimbatore in Tamil Nadu to Shirdi in Maharashtra.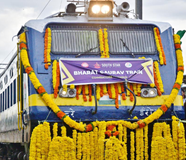 South Star Rail is the registered service provider that operates the train and the Coimbatore-based company is registered company and it is part of the conglomerate group, Future Gaming & Hotel Services Pvt. Limited.
Bharat Gaurav Trains
Indian Railways had launched the operation of theme-based Bharat Gaurav train in the month of November 2021. The objective of this theme is to showcase India's rich cultural heritage and magnificent historical places to the people of India and the world, through Bharat Gaurav Trains. This scheme also aims to leverage the core strengths of the professionals of the tourism sector to run theme-based trains to tap the vast tourist potential of India.
News Crux Obituary
Urdu Scholar Gopi Chand Narang Passes Away
---
Eminent Urdu scholar and former president of Sahitya Akademi Prof. Gopi Chand Narang passed away on 15th June 2022.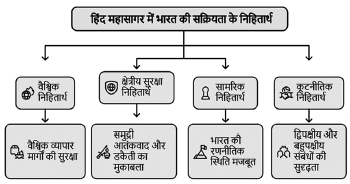 Born in Dukki town of Balochistan, Prof. Narang inherited the love for Urdu literature from his father.
In 1995, Prof. Narang won the Sahitya Akademi Award for his comprehensive work Sakhtiyat, Pas-Sakhtiyat aur Mashriqui Sheriyat (Structuralism, Post-Structuralism, and Eastern Poetics).
He was the first Urdu scholar to receive the Padma Bhushan (2004) and Pakistan's Sitara-e-Imtiaz.
News Crux Defence/Military Exercises
38th India-Indonesia Coordinated Patrol
---
The 38th India-Indonesia Coordinated Patrol (IND-INDO CORPAT) between the Indian Navy Units of Andaman & Nicobar Command (ANC) and Indonesian Navy is being conducted from June 13 to 24, 2022 in the Andaman Sea and Straits of Malacca.\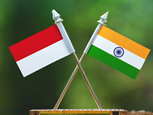 It includes a visit by the Indonesian Navy units to ANC at Port Blair from June 13 to 15, 2022 followed by a Sea Phase in the Andaman Sea and visit by IN Units to Sabang (Indonesia) from June 23 to 24, 2022.
As part of Government of India's vision of SAGAR (Security And Growth for All in the Region), Naval Component under the aegis of HQ ANC undertakes coordinated patrols with other littoral countries of the Andaman Sea along respective Exclusive Economic Zones (EEZ) towards enhancing regional maritime security.
---