Current News National Plan/Policy
National Initiative for Promoting Upskilling of Nirman
---
The Union Housing and Urban Affairs Ministry has launched an innovative project called National Initiative for Promoting Upskilling of Nirman (NIPUN)workers to enable them for better job opportunities.
The project NIPUN is a flagship scheme of the Deendayal Antyodaya Yojana-National Urban Livelihoods Mission (DAY-NULM).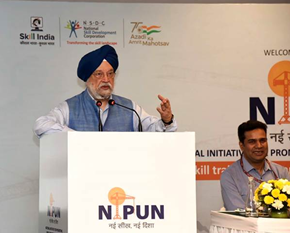 Need
The construction industry is poised to become the largest employer by 2022 and needs 45 million additional skilled workers over the next 10 years.
Salient Features
Nodal Agency:
National Skill Development Corporation (NSDC)
Phases
The project implementation is divided into three parts –
training through Recognition of Prior Learning (RPL) at construction sites,
training through Fresh Skilling by Plumbing and Infrastructure Sector Skill Council (SSC), and
International placement through industries/builders/contractors.
RPL Certification
Onsite skills training will be provided to approximately 80,000 construction workers through industry associations under the RPL certification, co-branded with MoHUA.
Sector Skill Council (SSC)
About 14,000 candidates will receive fresh skilling through plumbing and infrastructure Sector Skill Council (SSC) in trades having promising placement potentials.
National Skills Qualifications Framework (NSQF)
The courses are aligned with National Skills Qualifications Framework (NSQF) and will be imparted at accredited and affiliated training centres.
Industry Partners
To fulfill this mission, the National Real Estate Development Council (NAREDCO) and the Confederation of Real Estate Developers' Associations of India (CREDAI) have joined Project NIPUN as industry partners.
It will identify training job roles of aspirational value in the construction sector in collaboration with the SSC.
Foreign Placement
Under NIPUN, it is also envisaged that NSDC will place approximately 12,000 people in foreign countries such as the Kingdom of Saudi Arabia, UAE and other GCC countries.
Role of NSDC
NSDC will be responsible for the overall execution of training, monitoring and candidate tracking.
It will provide trainees with 'Kaushal Bima', a three-year accidental insurance with coverage of Rs 2 lakhs, digital skills such as cashless transactions and the BHIM app, orientation about entrepreneurship, and EPF and BOCW facilities.
A project committee with members from both NSDC and MoHUA will be formed under the chairmanship of the Additional Secretary-cum-Mission Director, DAY-NULM to oversee and monitor the project.
News Crux Important Days/Weeks
20 June: World Refugee Day
---
World Refugee Day is observed on 20th June to build empathy and understanding for the plight of refugees and to recognize their resilience in rebuilding their lives.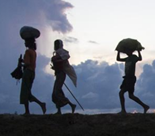 The theme for this year's observation of the Day is "Whoever. Wherever. Whenever. Everyone has the right to seek safety".

Whoever they are, people forced to flee should be treated with dignity. Anyone can seek protection, regardless of who they are or what they believe. It is non-negotiable: seeking safety is a human right.
Wherever they come from, people forced to flee should be welcomed. Refugees come from all over the globe. To get out of harm's way, they might take a plane, a boat, or travel on foot. What remains universal is the right to seek safety.
Whenever people are forced to flee, they have a right to be protected. Whatever the threat – war, violence, persecution – everyone deserves protection.
Everyone has a right to be safe.

The 1951 Refugee Convention and its 1967 Protocol help protect refugees around the world.
Refugee in India
India has nearly 300,000 people categorised as refugees.
But India is not a signatory to the 1951 UN Convention or the 1967 Protocol. Nor does India have a refugee policy or a refugee law of its own.
The closest India has come to a refugee policy in recent years is the Citizenship Amendment Act, 2019, which discriminates between refugees on the basis of religion in offering them Indian citizenship.
News Crux Awards In News
UNESCO's King Hamad Bin Isa Al-Khalifa Prize 2021
---
Central Institute of Educational Technology (CIET), a constituent unit of National Council of Educational Research and Training (NCERT) under Department of School Education and Literacy (DOSEL), MoE, Government of India has been awarded with the UNESCO's King Hamad Bin Isa Al-Khalifa Prize for the Use of ICT in Education for the year 2021.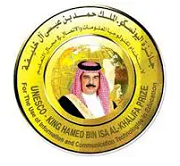 The Ministry of Education through 'PM eVidya' scheme (started in May 2020) imparted learning across digital, online, and on-air platforms for minimum learning losses.
Established in 2005 with the support of the Kingdom of Bahrain, the prize rewards individuals and organisations that are implementing outstanding projects and promoting the creative use of technologies to enhance learning, teaching and overall educational performance in the digital age.
"Digital Educational Programme" implemented by Ubongo from the United Republic of Tanzania also won this award for 2021.
---